A few holiday favorites from our first five years in business…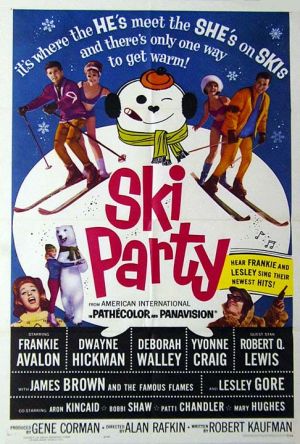 I love the fact that James Brown appears in Ski Party, a B-movie with Frankie Avalon about non-stop hi-jinx on the high slopes of Idaho (video clip at end of post). And I don't think it's ever fully explained how J.B. and his Famous Flames got there, or how they became the resort's resident ski patrol. That's a long way from Augusta GA (although I'm sure the Godfather of Soul's fabulous footwork would serve him well on the slopes). I'm far more comfortable with the idea of J.B. reinventing the classic Christmas song with more urban fare like Go Power at Christmas Time and Santa Claus Go Straight to the Ghetto. Here's another fine funky take on the holiday season from the world's most soulful Santa: Let's Make Christmas Mean Something…
We were watching White Christmas on TV the other night when my daughter pointed out that Bing Crosby wasn't exactly packing his pipe with Sir Walter Raleigh, if you know what I'm sayin'… and he even argued for decriminalization of weed back in the Sixties. Apparently Crosby was turned on to God's Green Herb by one of his musical idols, Louis Armstrong, who also had the ultra-cool demeanor to go along with his love of ganja. Not sure what any of this has to do with the next song, other than I enjoyed listening to it – and watching White Christmas – with this little backstory in mind. 'Zat You, Santa Claus?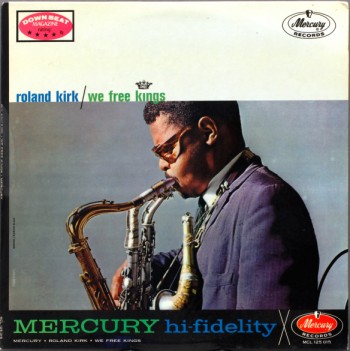 There's hip, and then there's ahead of your time, like Rahsaan Roland Kirk. The Columbus native stunned audiences in the Fifties by playing several horns at once – often using some fairly unconventional techniques (nose flute?). And he eventually perfected a "circular breathing" method that enabled him to play a flurry of notes (or even a single note) for long stretches of time without having to take a breath. Gimmicks aside, Kirk was a bold player with a wide-ranging style – sometimes lyrical, often searching and "outside." You can hear it all in this stunning remake of an old Christmas favorite. Kind of gives new meaning to the phrase "star of wonder." We Free Kings
Here's a follow-up to our post on Amos Milburn. Like many jump blues legends, Milburn struggled to make ends meet following the onslaught of rock 'n roll in the mid-Fifties. But he had one thing going for him… actually, two – a couple of Christmas tunes that helped him get through the lean years. He waxed the gently rockin' Christmas (Comes But Once A Year) for King Records in 1960, a fine little number that was largely redeemed by his barrelhouse piano. But it's not in the same zip code as this Aladdin single from 1949. If you're trying to assemble the ultimate holiday jukebox, you simply can't do without this one. Let's Make Christmas Merry Baby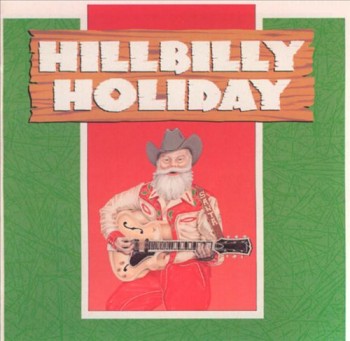 When I was a kid, my friend's dad got all liquored up and stole a Christmas tree out of the parking lot of Montgomery Ward (which has since gone out of business, so I can finally speak out about this). It's a sad story with kind of a happy ending – after all, the family did have a tree for the holidays. But it reminds me of another cautionary tale about what happens when the old man pours a little too much rum in his nog. And this one comes to us from Commander Cody, a guy who knows a thing or two about the dangers of Old Demon Alcohol (he was banned from Letterman for being wasted, and his last album was titled Dopers, Drunks and Everyday Losers). Daddy's Drinking Up Our Christmas
Let's celebrate Christmas in Jamaica with the Godfather of Rocksteady, Alton Ellis. He was a fixture at Kingston's Studio One, where he fell into the orbit of groundbreaking reggae producer Coxsone Dodd. Ellis also came up with an original rhythm called "Mad Man" that eventually morphed into dancehall and other modern strains of Jamaican music. And, he apparently was a big fan of Christmas – in a rocksteady, Praise Jah sort of way. So if your idea of a yule log involves five wrapping papers and a fistful of chronic… Praise Jah, It's Christmas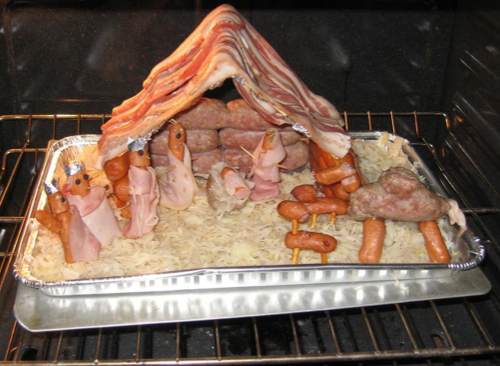 Here's a band that never registered on my "give a shit" meter… that is, until I came across this little Christmas cut-and-paste that also features fellow Canuck Sarah McLachlan. It didn't change my mind about the rest of the Barenaked Ladies catalog. But apparently the band had some fairly serious musical chops to go along with its reputation as the nudge-winking blowhards of the Nineties. I'll give them 4 stars for coming up with this well-crafted and fairly swingin' version of two classic carols that should've been jammed together a long time ago. And we'll throw in another star for McLachlan, who typically spends the holidays ripping my guts out with that damn ASPCA commercial. God Rest Ye Merry Gentlemen/We Three Kings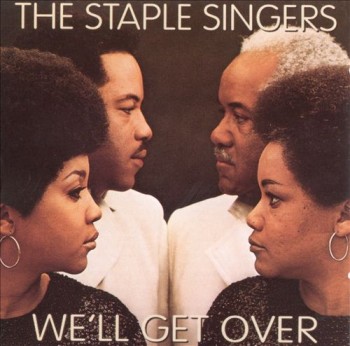 A lot of us aren't very merry this Christmas. Times are hard. Jobs are scarce. And if you've got a job, you're probably earning the same or less than you did a few years ago. Of course I'm speaking to those of you in the "99%" camp (I think we chased off our few 1% readers several posts ago). So if you don't have any cash to spend on gifties and just aren't in the mood for the usual holiday claptrap, you'll probably appreciate this hard-bitten alternative from The Staple Singers, released on the Stax label in 1970. "Too busy fighting wars, trying to make it to Mars…" Hey, times were tough back then too, but at least we had enough money in the federal budget to consider space travel! Who Took The Merry Out Of Christmas
Here's a little tip for those of you who play in bar bands: learn a Christmas song that you won't be embarrassed to play. Our band learned this next one in about 15 minutes – and that included 10 minutes of arguing. Which is not to say it's a piece of fluff. In fact, it's a towering achievement by Emery Williams Jr., better known as Detroit Junior. A native of Arkansas, Williams began his career as a journeyman blues piano player in Flint, Michigan, and eventually landed in Chicago, where he cut a single for Chess and played in Howlin' Wolf's band for seven years. He passed away in 2005, but left us this holiday classic that practically howls with Christmas joy. Christmas Day/Detroit Junior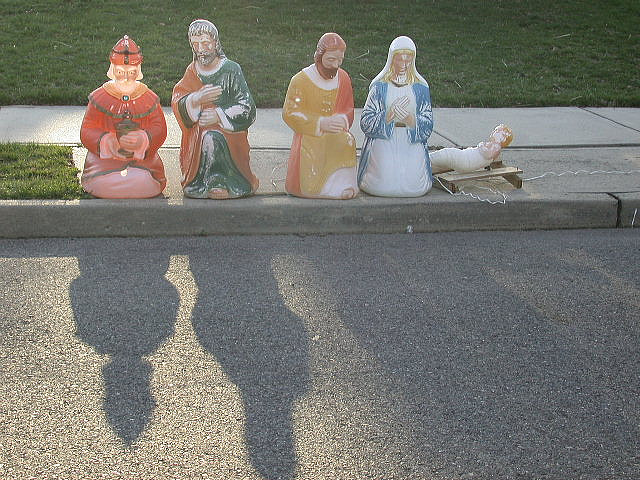 Time to drag Santa through the honky tonk, pour some whiskey over his head and toss him out the back door. Here's another roasted chestnut from Hillbilly Holiday, a bonanza of backwoods yuletide fun. This tune features Brenda Lee, the 4 foot 9 inch dynamo from Atlanta. Lee scored a hit in 1960 with Rockin' Around the Christmas Tree, which actually was recorded two years earlier. But it wasn't her first holiday rodeo. This next tune was the B-side of a 1956 single (with Christy Christmas) aimed squarely at the kids, but with just enough of the honky tonk in it to keep the barflies happy too. I'm Gonna Lasso Santa Claus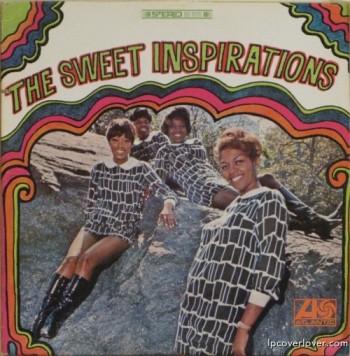 Here's one I have no problem listening to all year round. Led by Cissy Houston (mother of the late Whitney), the Sweet Inspirations were the back-up singers of choice for artists ranging from Aretha Franklin and Wilson Pickett to Elvis Presley and Van Morrison. This cut was recorded in 1969 at the fabled Muscle Shoals Sound Studio and features the deep southern soul of Eddie Hinton on guitar. It's an American classic by any measure, but sounds especially sweet this time of year. Every Day Will Be Like A Holiday
Any of you bother with New Year's resolutions? You know, drink less, exercise more, spend less time blogging, give up Facebook… I'm considering all of those, but I'll probably end up with another lame, vague promise to "be a better person." Which brings us to our last number, by Otis Redding and Carla Thomas. "Baby let's make promises that we can keep…" Now there's a resolution that I can wrap my head around! New Year's Resolution
As promised… J.B. hits the slopes:
Someone must've been savoring a Jamaican Yule Log when they came up with this remix of a song from the movie White Christmas – the first film released in the spectacular new brilliance, clarity and beauty of VistaVision!