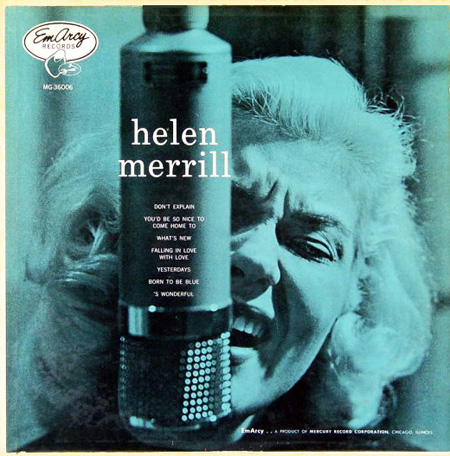 I get real aggravated watching those overblown singing competitions on TV. Would their smug coach/judges be able to process (much less appreciate) the likes of Loretta Lynn, Johnny Cash, Arthur Alexander or Bettye LaVette? And would a modern-day version of Dylan or Dr. John even make it past the interns who run the auditions?
To be fair, it's probably easier to evaluate an instrumentalist. I do it all the time, and most of my opinions have very little to do with technical prowess (Stevie Ray Vaughan – amazing, although not on steady rotation in my house). But things tend to get real squishy when it comes to the human voice. Let Blake Shelton talk 'til the cows come home about what constitutes good vs. bad singing. To me, it's more a matter of genuine vs. affected. In other words, you can be as "pitchy" as you want – as long as you're telling me a good story in very honest, direct and human terms. Desperation/Delbert McClinton
I struggled with this while recently combing through the Big Star catalog. Alex Chilton remains one of alt rock's most beloved icons, and the voice behind one of the best singles from the Sixties – The Letter by The Box Tops. But I got a little whiplash comparing that song with a Chilton-sung tune by Big Star (side by side in this sample). Which one is a more accurate representation of his "true" singing voice? Or does it really matter? Dylan got a free pass when he reinvented himself following his 1966 motorcycle accident… Shouldn't I extend the same courtesy to the late Chilton? The Letter/September Gurls
That's a segue (I think) into my short list of the three most egregious offenses for singers with either too much or very little ambition:
Follow the latest trend. When rockabilly was king, everyone wanted to sound like Elvis or Wanda Jackson. In the Seventies, David Bowie begat a whole slew of imitators (including a young David Byrne). Billy Joel jumped from role to role like a grand thespian desperately grasping for another Oscar. And Mariah Carey made it fashionable for hundreds of like-minded divas to launch into those seemingly endless vocal histrionics, even during the Star Spangled Banner (reminds me of one of my favorite scenes from The Simpsons – at the end of this post).
Fake it. This category includes the American heavy-metal dude who tries to sound like a Brit, or the middle-class white guy who tries to sound like a black sharecropper, or the kid from New York who adopts an "aw shucks" accent to make it in Nashville, or the millionaire rapper/hip-hopper trying to keep it real… Each route can lead to great success in the music business.
Don't even try. A lot of current indie rockers adopt this stance. A great voice just gets in the way – it's not terribly ironic, and you wouldn't want your fans to think you actually give a shit. Make the bass player Jeremy sing… he'll do anything.
So, which singers received the much-coveted RCR Seal of Approval? Well, as you can imagine, they tend to represent our favorite genres – blues, early rock, soul, jazz and country. But we also tried to expand our focus to a couple of artists who actually remain active in the 21st Century. I know, bold move on our part… but I'm desperately grasping for the approval of my younger readers.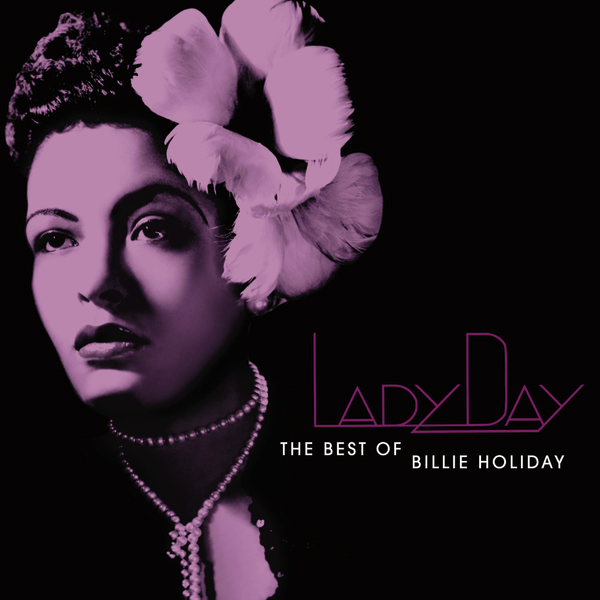 What would the American Idol judges make of Billie Holiday, especially in her later years? Would they hear the depth of feeling and all that hard living in her voice, or just expect her to launch into the usual vocal gymnastics, like some Beyonce wannabe? Yeah, it's probably a useless question. But it's interesting how most music historians are only willing to compare late-era Holiday or Sinatra with their earlier selves. It seems unfair to size those two up next to anyone else. Love Me or Leave Me
I'm looking forward to watching the HBO doc Sinatra: All or Nothing At All (for a hot slice of sheer madness, check out Sinatra director Alex Gibney's Going Clear: Scientology and the Prison of Belief). In the meantime, I'll have to settle with this Johnny Mercer-penned nugget from 1958. Arranger Nelson Riddle was Sinatra's secret weapon during the Capitol years, but his touch is very light on this one – which is fine if you like your Frank straight up (with a chaser). One For My Baby…
Occasional Sinatra collaborator Keely Smith made a name for herself as the straight woman to Louis Prima's "wildest" persona. As a result, she never got the recognition she deserved for her cool, sultry singing. Her delivery is pure and almost completely unaffected… a little vibrato here and there, but none of the big flourishes that her partner took to the bank in the Fifties. Prima fans might be surprised to find out that Smith has 21 albums under her own name – including six released this millennium (she's still alive and, I think, kicking at 87). Here's a classic from 1958: Someone to Watch Over Me
On the other end of the spectrum, you have the Queen of Rockabilly, Wanda Jackson – a purring, growling, fire-spitting force of nature. I'd say there's some affectation going on here, but Wanda's the real deal. As a child, she moved back and forth between her home state of Oklahoma and the epicenter of California hard country, Bakersfield. She also toured with (and dated) Elvis, who served as an early mentor. If you dig prime, red-hot rockabilly, you shouldn't be without her Capitol recordings from 1956 to 1960 and blazing little numbers like this one: Mean Mean Man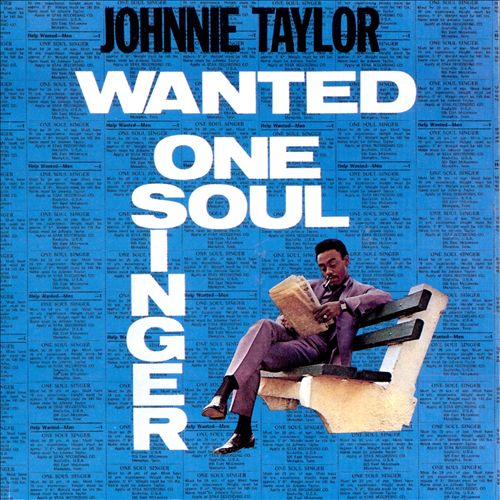 Some of the greatest voices in American music were captured in the studios of Memphis: Howlin' Wolf, Elvis, Johnny Cash, Jerry Lee, James Carr, Carla Thomas, Otis Redding, O.V. Wright, Sam & Dave, Mavis Staples, Al Green, Ann Peebles… It's a long list of essential artists, but I have a special weakness for Memphis-based recordings featuring blues and soul man Johnnie Taylor backed by Steve Cropper and the mighty Stax Records house band. They all came to play on this cut from 1966: Toe Hold
At first blush, New Orleans native Johnny Adams might remind you of Welsh singer Tom Jones. But that soaring falsetto will make you forget all about Sir Tom. Adams recorded for several labels throughout his 40-some years as a working musician, but he really made a home for himself at Rounder Records, where producer Scott Billington let his mercurial artist explore the full range of his talents. At Rounder, Adams sang blues, jazz, R&B, gospel… But he never strayed too far from the hard-grinding soul that brung him. Here's one of his earlier singles, from 1970: Real Live Living Hurtin' Man
I've heard country legend George "No Show" Jones described as a white soul singer, which seems about right. In fact, I'd argue he was one of the best. Who else could cut through Billy Sherrill's thick countrypolitan arrangements and wring so much emotion out of a few simple words? Not just any words, mind you. Lyrics about love lost and lives ruined and hard drinkin' with honky tonk angels. When George comes on the jukebox, you might as well stay, because there's nothing but trouble outside those barroom doors. He Stopped Loving Her Today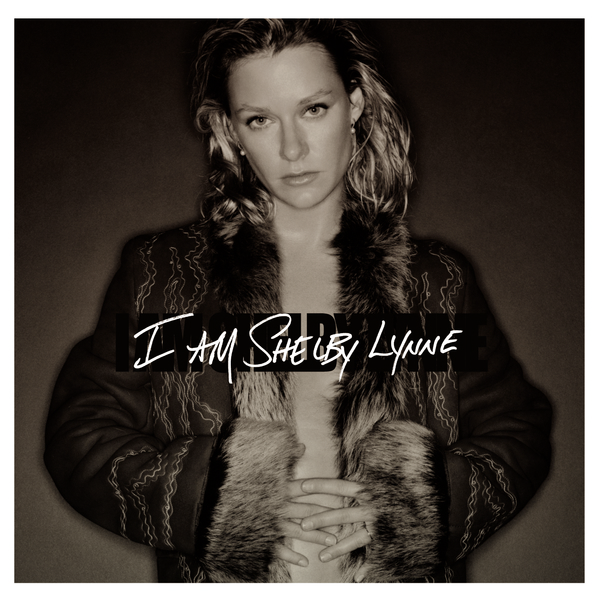 A few years ago, I came across a profile of Shelby Lynne in the New York Times Sunday Magazine. Two key observations from said piece: she's kind of dangerous, and she's a serious artist who's not afraid to stretch (no mean feat given her Nashville roots). After releasing a few quasi-country albums in the Nineties, Lynne set off in a whole new direction in 2000 with the boldly titled I Am Shelby Lynne. Produced by Bill Bottrell, the album moves from ballsy rock to funky soul to dreamy pop – all sung with great conviction. Here's a tune that never really left my fave playlist: Thought It Would Be Easier
We've kind of come full circle with our final singer, Amy Winehouse. I wonder how many of her fans knew what a huge debt she owed Billie. But I don't throw that out to demean Winehouse, who was a major talent in her own right and also left us way too soon. And she's a pretty obvious choice for our list, which could go on a lot longer. Love this song… love this voice. Back to Black
As promised… Bleeding Gums Murphy sings the Star Spangled Banner (I like the German PA announcer… it's probably the only version that could get posted on YouTube):
And here's a teaser for the upcoming Amy Winehouse documentary (coming soon, as they say):