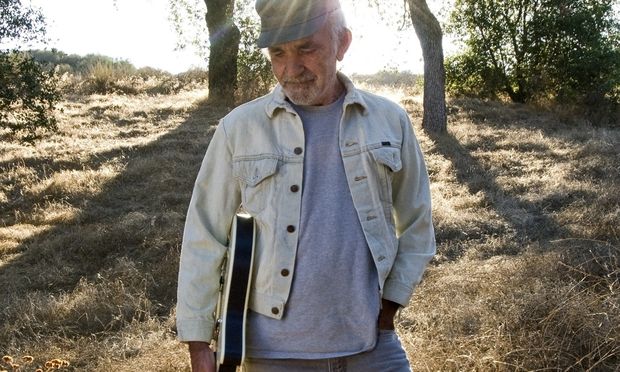 I won't pretend to offer the definitive word on J.J. Cale, who passed away on July 26. After the first reports of his death were verified the following day (one popular website initially called the story a hoax), most major news sources did a pretty good job of summing up his legacy.
The New York Times credited Cale as "one of the architects of the 1970s Tulsa sound, a blend of rockabilly, blues, country and rock that came to influence the likes of Neil Young and Bryan Ferry." Rolling Stone noted that Cale "cultivated a quiet anonymity, doing few interviews, rarely performing live, and keeping his picture off his album covers in the first decade and a half of his career." The Washington Post added that "for years he was content to live in obscurity and let his understated songs speak for themselves."
Those songs, of course, were given greater exposure by Eric Clapton, Lynyrd Skynyrd, Johnny Cash, Tom Petty and many other artists with much higher profiles. But I keep going back to the originals, with laid-back, organic arrangements that take their time revealing the good stuff within – mainly, Cale's casual virtuosity on guitar.
He also had an especially broad palette… blues, country, bluegrass, swing, jazz, backwoods rock, roadhouse funk, etc. Cale tinkered endlessly with the sounds he grew up with in Oklahoma – as well as the cheap equipment he used in the studio (including one of my prized possessions, the Ace Tone drum machine) – to come up with his own little sub-genre. The Times might call it the Tulsa Sound. I call it J.J. Cale Music.
My own extended musical family was strongly influenced by Cale. Both my cousin Robert Quine (guitarist for Lou Reed, Tom Waits, Matthew Sweet, etc.) and nephew Dan Auerbach of The Black Keys were hooked on J.J. I remember Rob going on at length about Cale's beautiful touch, which surprised me given Rob's edgy, aggressive attack. Hey, B.B. King was influenced by Django Reinhardt… Little Walter dug Louis Jordan… Dan's a Lefty Frizzell fan… The music gods work in mysterious ways.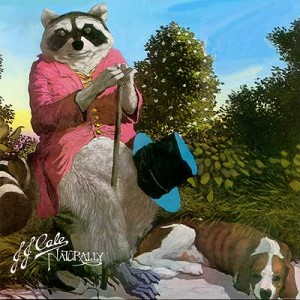 When I was in high school, my older brother's friend turned me on to Cale's 1971 debut, Naturally, and a song that belongs on any respectable desert-island list, Crazy Mama. Back then I didn't know a pedal steel from a piccolo… mainly because neither showed up on albums by Blue Oyster Cult and Foghat. But when I first heard this song featuring Mac Gayden's slinky slide guitar (he actually was playing a Japanese Les Paul on his lap), I suddenly couldn't get enough of virtually any stringed instrument played sideways. The song itself is a perfect example of Cale's unique genius, and seemed almost alien at a time when most rock bands were searching for bigger sounds and busier arrangements. Crazy Mama
Then there's the song that saved Cale from complete obscurity. When Clapton made it a hit in 1970, Cale stopped looking for a day job. "This is the second recording of this song for me," he said in the liner notes to The Very Best of J.J. Cale. "My first recording of After Midnight was on Liberty Records years earlier. The Liberty record became the demo when the song was played for Eric Clapton." After Midnight
"Musicians' musician" is an overused term. Why wouldn't anyone with two good ears appreciate J.J. Cale? But I've noticed over the years that, while some critics slagged each release following Naturally – and popular opinion never lifted Cale above cult status – most of my musician friends were particularly emphatic about the man's artistry. That's because even Cale's worst songs offer something for an aspiring songwriter/guitarist to admire, whether a sneaky turn-of-phrase ("Let me tell you, I won't be kind… you can put it right there where the sun don't shine," from his final album, Roll On), a stunning lick or a sweet groove. Here's one from the "keeper" category – a downright funky tune from 1972's Really that should be required listening for showboating guit-pickers weaned on Joe Bonamassa. Lies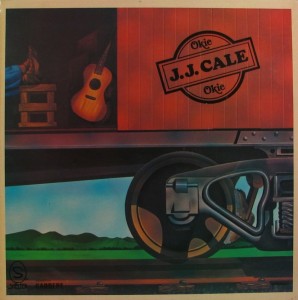 Cajun Moon features long-time session ace Reggie Young on lead guitar. It's one of Cale's most fully realized compositions, with a killer hook, a swampy groove and evocative lines like this one: "Cajun moon, where does your power lie, as you move across the southern sky…" (from 1974's Okie). Cajun Moon
Cale's fourth album, Troubadour, must've been raw meat for Clapton, who tore into Cocaine on his '77 album Slowhand and covered Travelin' Light years later. Great songs… but I can go through the rest of my life without hearing anyone play another version of Cocaine. I'd rather hear this jazzy little number (clocks in at just under two minutes) that takes advantage of one of the best pedal steel players in the business, Buddy Emmons. Hold On
Those of you who follow this blog might recall several references to Cale, including one in our Seventies post that listed the simply titled 5 as one of the decade's best. Too many highlights from that album to feature here, including the song I previously sampled – the slow-boiling Sensitive Kind, with one of the finest string arrangements you'll hear on a rock record. Thirteen Days is another standout cut – stunning guitar lines, ethereal chorus, crazy-ass time signature… It might be Cale's most ambitious statement (life on the road's a bitch, but it's also great fodder for your next song). Thirteen Days
After releasing #8 in '83, Cale took a seven-year hiatus before hooking up with the UK-based Silvertone label at the end of the decade. And the first thing I noticed about his 1990 release Travel Log was the vastly improved sound quality – from the presence of Cale's guitar to the added punch of the rhythm section. Even his voice sounded much stronger (but, thankfully, still far from polished). It's easy to think of this next tune as a throwaway, but listen to how Cale's slide guitar locks in tight with… eh, is it a drum machine, or Jim Keltner, or a combination of the two? Anyway, glad they kept the tape rolling… Humdinger
I featured this song in another post. It's from To Tulsa and Back, Cale's late-career high point. Clearly, he had no intention of recycling old riffs or just showing up every three years at Clapton's Crossroads Guitar Festival. The hook on this song sounds especially fresh, like something My Morning Jacket would be proud of. And once again, Cale seems invigorated by the full sonic treatment. New Lover
RCR followers also know I'm not a fan of latter-day Clapton (his bio starts out as a fascinating account of rock 'n roll history and ends up as a love letter to yachting and estate planning), so I didn't hold out much hope when he decided to join forces with Cale to record 2006's The Road to Escondido. My greatest fears were realized when Clapton brought along his fussy producer, Simon Climie, for the project. True to form, Climie made most of the album forgettable (inexplicably, it was nominated for a Grammy). But a few songs rise above the relentless sheen, including this moody Cale original. Would love to hear this one recorded in a more suitable setting… like a trailer in Tulsa, with longtime Cale producer Audie Ashworth at the helm. Danger
We'll close with the appropriately named Bring Down the Curtain – the last cut on Cale's final album, Roll On. RIP, JJ… Bring Down the Curtain
J.J. live in a Dutch studio, with Christine Lakeland – 1994. I saw J.J. live at Bogart's in Cincinnati, probably around 1980. He seemed to have little interest in what we thought about him, which I thought was pretty cool, since it was J.J…