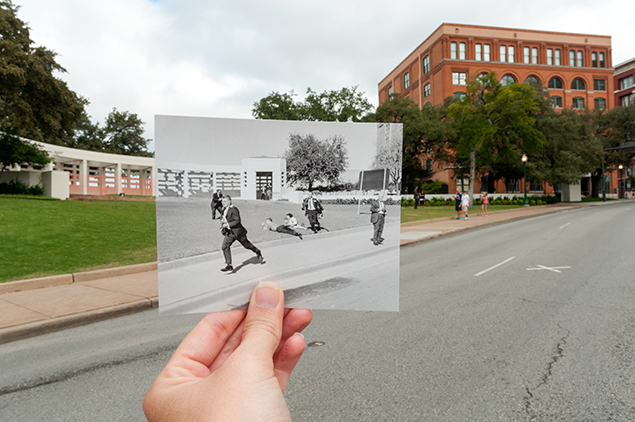 By now I've slogged through at least five recent TV shows about the assassination of President Kennedy. I can describe virtually every conspiracy theory (the CIA did it, says Oliver Stone) and name every organization that had an axe to grind with the President and his brother Bobby.
My favorite show was JFK: The Lost Tapes (Discovery Channel) – mainly because it supplemented the usual footage with actual news commentary captured during the hours leading up to and following the shooting. In other words, no modern-day talking heads blathering on about "lost innocence" or "the end of Camelot" or "the moment the World War II generation stopped thinking of themselves as young."
Really? When was the last time you downed five highballs and danced all night to big-band swing? Many Americans who survived World War II lived like there was no tomorrow, regardless of who was President. I know younger couples today who make my own parents seem like Merry Pranksters on Ken Kesey's bus. But I digress…
I was seven years old when Kennedy was shot. The nuns at my Catholic grade school cried like babies – which I found unsettling, since they were usually too busy slapping the same response out of us – and I knew my life would never be the same. But my fragile psyche took a far bigger hit in 1970 when four students were killed at Kent State, less than 20 miles from my house. At that point I truly thought the world was coming to an end. My main reaction to the Kennedy assassination has always been, "How did this slimy little weasel manage to pull it off?"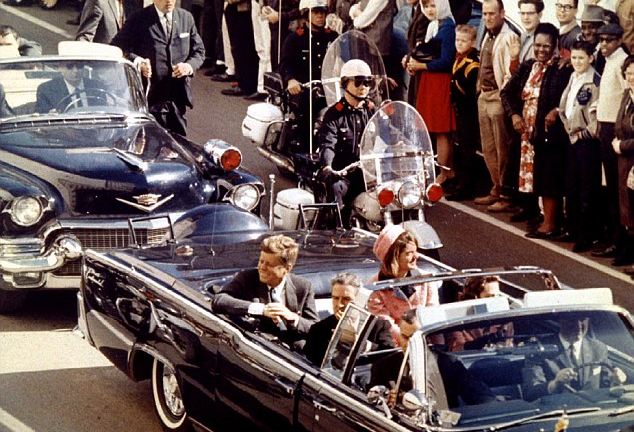 About six years ago, I was in Dallas with my wife and some friends when we took a detour to Dealey Plaza. Immediately after the cab dropped us off, a disheveled-looking gentleman walked up and offered to take us on "the real tour." Since we were ready to hand over some spare change anyway, we decided to give him an opportunity to earn it, and it turned out to be a fascinating experience. Our street guide was surprisingly well-versed on every detail (both official and otherwise) of the shooting. From the middle of Elm Street, he showed us the shot's trajectory from the sixth floor of the Texas School Book Depository as well as the infamous Grassy Knoll, where conspiracy theorists believe another gunman fired at the President.
Our guide was clearly in the conspiracy camp. "Here's where a piece of the President's brain landed on the grounds of the plaza," he said. "As you can see, it's in a direct line from the Grassy Knoll, not the depository. There's no way a shot from that building would've caused the tissue to land at a 90-degree angle from the bullet's path." At this point, I couldn't get the "brain tissue in the grass" image out of my head long enough to consider the fine points of our guide's thesis. I also recalled the famous comment President Kennedy made on the morning of November 22: "We're heading into nut country today."
Later that weekend, we accompanied a former Secret Service agent back to Dealey Plaza (don't ask… I'd have to head down another rabbit hole to explain why he was there). He viewed the various conspiracy theories as "complete bullshit" and gave us several compelling reasons why he felt that way.
I never understood why Lee Harvey Oswald waited until the last possible seconds to take those fateful shots, when it seemed far less likely he would succeed. The former agent had a quick response for that too. He took us up to the sixth floor of the depository, where we had roughly the same view Oswald did on November 22, 1963. I told him the shot looked difficult to me. "I could make it with a handgun," he replied, cool as Steve McQueen.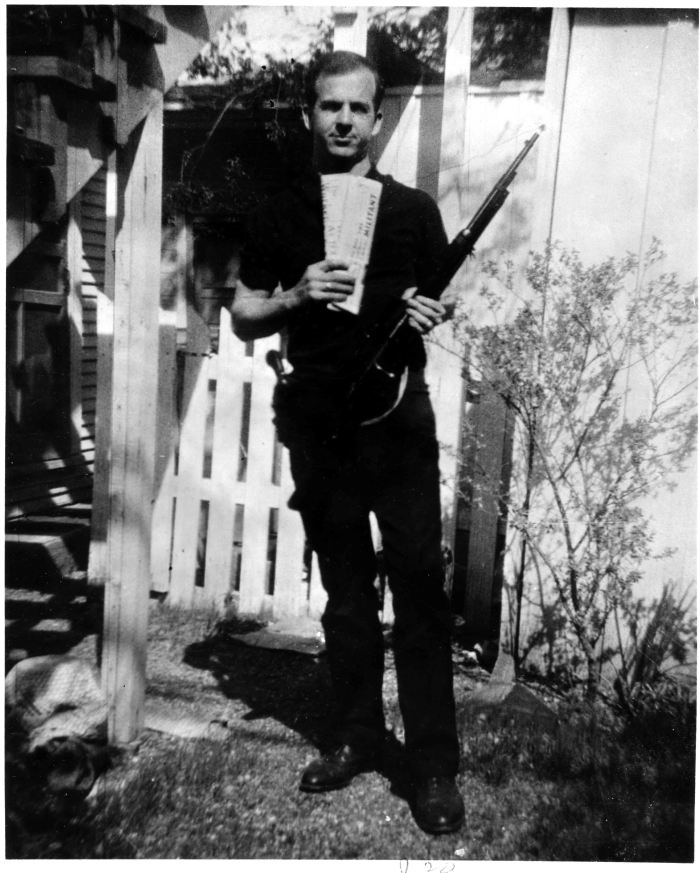 We had very little to say to one another on the ride back to the hotel. By then I'd had my fill of all the gruesome details around the assassination and the other shootings that followed – not to mention the dull, commonplace vibe of Dealey Plaza. I also was stunned by how cheery the locals were when asked about the shooting. Cabbies and hotel clerks described the site like we were looking for an art museum or waterpark (I'll admit we weren't exactly clamoring to see other Dallas-area attractions). I'm surprised Dealey Plaza didn't take up a full panel in the local tourism brochure.
Then again, there was something oddly comforting about an overall attitude that seemed to say, "Why should we serve as apologists for what this scumbag loner did in 1963?"
As you can see, I don't have any big, grand, overarching blowhardery to share about the JFK assassination. We didn't lose our collective youth or innocence, or even our love of Broadway musicals. Maybe the greatest lesson we've learned over the years is that the tragic events of that day could've been so easily avoided.
I've always felt sorry for Vaughn Meader… In 1963 he was on top of the world, earning a Record of the Year Grammy and huge sales for The First Family, his gently satirical tribute to the Kennedy's. Then the bottom fell out following JFK's assassination. Legend has it that comedian Lenny Bruce, who chose to go on with a show booked on 11/22/63, started his performance with a moment of silence and then said, "Man, poor Vaughn Meader." As Bruce predicted, Meader's career tanked, and he struggled with the requisite drug and alcohol issues (and three failed marriages) as the money disappeared and he drifted into relative obscurity (he passed away in 2004 in his native Maine, where he played bluegrass and managed a bar). The album is damn funny, though… As a seven year old, I had little idea what it all meant, but I could reel off little bits of his routine with a fairly respectable JFK impersonation. In this clip, Meader as JFK holds an unusual family meeting: