You're probably expecting me to offer a harrowing account of my addiction to pain killers and several failed shots at recovery. Sorry to disappoint. My most recent addiction involved Apple TV, movies on demand and other desperate attempts to entertain myself while I was recovering from knee surgery. Not a life-threatening situation, but still a little disturbing in a Kafkaesque sort of way.
What did I learn? First and foremost, Netflix is a dumping ground for crappy movies and TV shows. You need a trusted guide to help you avoid all the bad neighborhoods in this sprawling, seedy mess of a community. So I reached out to my personal pop-culture guru, Rick Saunders, who gave me some hard-earned recommendations.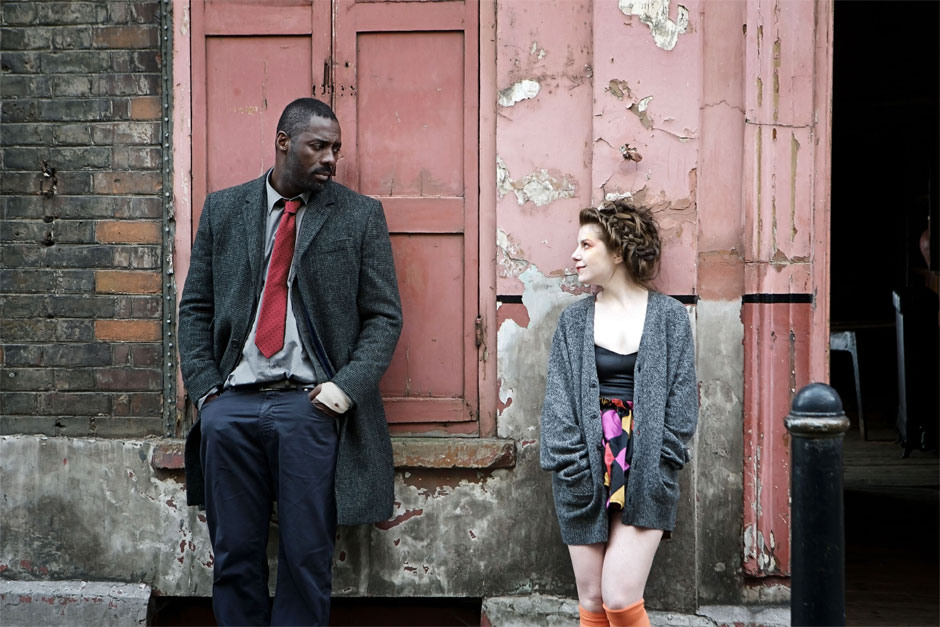 For example, he turned me on to the dark and gripping crime drama Luther. If you're familiar with Idris Elba's work on HBO's The Wire or the new Nelson Mandela biopic, you already know why this BBC series is several cuts above your typical cop show. Elba reminds me of the late James Gandolfini in that he eats up big chunks of screen time, but you're always waiting for his next turn. Another powerful presence who demands your attention.
Rick also directed me to the documentary about LCD Soundsystem and its enigmatic frontman, James Murphy. Shut Up And Play The Hits captures the band's farewell performance at Madison Square Garden, but also grapples with Murphy's conflicted feelings regarding fame and the band's legacy. He seems determined to remain this unassuming schlub, no different from his many adoring fans. But he's also a successful DJ whose main currency is a cutting-edge relevance, so you can't help but feel his "everyman" persona is a little calculated too. Still, a fascinating and likable guy – at turns intense and very funny (much like this song): North American Scum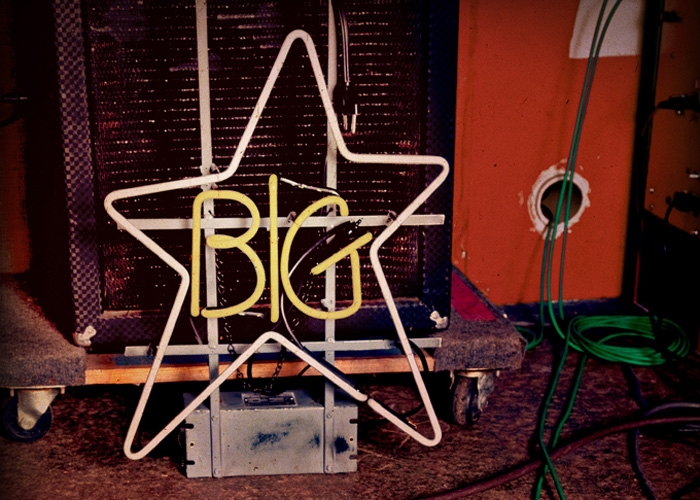 Here's another reason why I'll never be a well-respected rock critic: Big Star only recently ended up in my music library. I felt compelled to do this after watching the recent doc about the band's many trials and few tribulations, Nothing Can Hurt Me. But the film (and CD reissue: #1 Record/Radio City) only reinforced my first instinct – the band came up with a handful of memorable songs, got screwed in some really bad business deals, but probably wouldn't have broken through even with the best marketing support. Clearly, Alex Chilton was his own worst enemy, damaged by his first go-round with The Box Tops (interesting to compare Chilton the blue-eyed soulman with Chilton the earnest singer-songwriter… was his gritty "Box Tops" voice an affectation?). To me, the movie is more of a cautionary tale about how not to pursue a career in the music business, rather than a successful defense of Big Star as one of rock's greatest bands. I do have a weakness for this boozy rocker though… Mod Lang
I'm a big fan of the ESPN 30 for 30 documentaries. To say these films are all about sports is like saying Friday Night Lights is about high school football. In many of these docs, the prevailing issue is race – from the "hang 'em high" judge in Hampton, Virginia, determined to make an example out of a young Allen Iverson, to the plantation mentality at the world's most obnoxious football powerhouse, Ohio State (the sad tale of Maurice Clarett… If you're a Buckeyes fan and don't feel some shame after watching Youngstown Boys, you have a small, dark heart that's barely beating). The beauty of these films is, even though I can recall random details about someone like Bo Jackson, it always seems like I'm discovering these amazing stories for the very first time.
One story in particular caught me completely off-guard – The Best That Never Was, about running back Marcus Dupree. Although he grew up in the racially charged community of Philadelphia, Mississippi, Dupree became sort of a unifying force among the locals after he was recognized as the greatest high school player in the country (his highlight reel from that period is especially mind-blowing). He was recruited by several hundred colleges before landing at Oklahoma, where Dupree bristled under the hard-nosed regime of Coach Barry Switzer (to his credit, Switzer admits that he should've taken a different approach with Dupree). After a stunning rookie season, he only made it through four games during his sophomore year. Dupree walked away from Oklahoma after suffering a concussion during a game against Texas, and that was pretty much it for the world's greatest running back. He eventually learned how to drive a truck (interesting backstory there involving the support of a Philadelphia man who did time for the murder of three Civil Rights workers in 1964), and that's how he makes his living today. Make sure you have some hankies nearby for this one.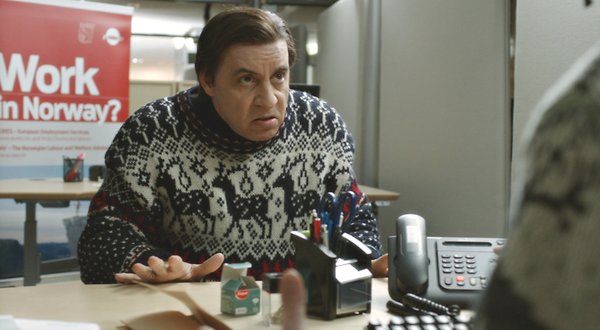 On a lighter note, I also enjoyed the made-for-Netflix mob "dramedy" Lilyhammer, starring Steven Van Zandt (The Sopranos, E Street Band). I found Van Zandt oddly endearing in the role of Frank "The Fixer" Tagliano, a wiseguy who starts a new life in Norway as Johnny Henriksen under the Witness Protection Program. The mostly Norwegian cast is excellent, especially Trond Fausa Aurvag, who plays Johnny's hangdog lieutenant, Torgeir Lien. As a bonus, Van Zandt has the perfect vehicle to express his longtime love affair with underground rock – his character runs a local nightclub, the Flamingo, and apparently there's no shortage of great garage rock in Scandinavia. The writing's a little ham-handed at times, and don't expect much in the way of subtlety. But if you're looking for a pleasant diversion with a strong cast and an unexpected setting, give this one a chance.
I did several other things during my rehab besides watch TV. Played a little guitar, caught up on some reading, experienced unique forms of torture at the hands of young physical therapists, wrote this post… All in all, not a bad way to spend countless hours on my backside.
Season 2 of Lilyhammer kicked off a couple of weeks ago… Here's the trailer:
And here's a taste of The Best that Never Was: Marcus Dupree: