ELECTION UPDATE: This is me eating a big bowl o' crow. Millennials and, yes, women of America: y'all let us down. Hopefully you'll make the right choice in 2020 when we'll have to clean all this shit up.
I was considering some kind of Trump-bashing theme for this week's post, but I'd rather just wait for that whole topic to vanish along with his presidential aspirations on Election Day. As much as I bitch about Millennials, I'm glad to see that the vast majority of this much-coveted demographic views Trump as a pathetic old gasbag who just needs to go away. So if you kids promise to vote, I'll be glad to devote my next three posts to the song stylings of Father John Misty.
In the meantime, here's a handful of artists and songs that have burrowed their way into my brainpan over the past few weeks.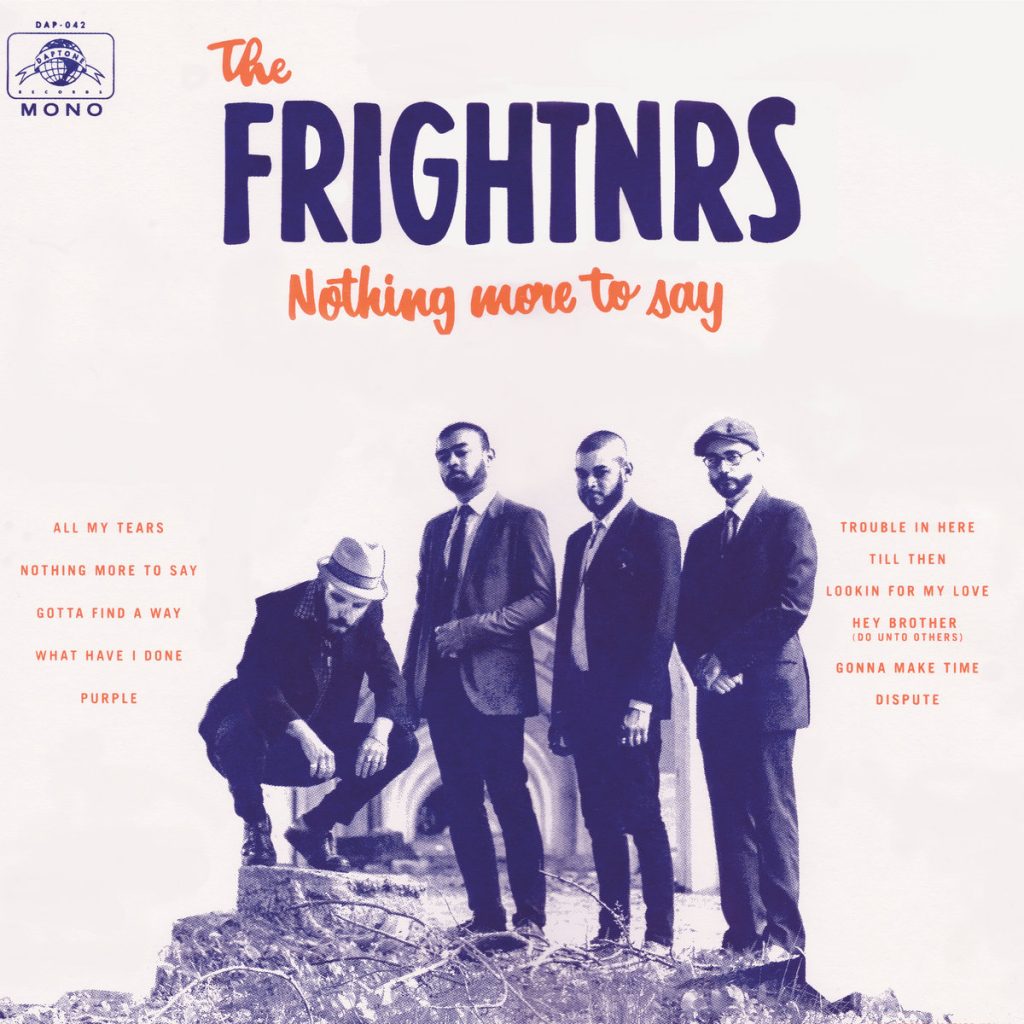 Few labels offer more consistently satisfying releases than Brooklyn-based Daptone Records – and this one's special even by their standards. The Frightnrs' backstory is both tragic and triumphant… and here's the part that hurts: The band's first album, which dropped today, is the final recording featuring Dan Klein's sweet, soulful voice (he succumbed to the brutal effects of ALS in June). Despite the struggles he endured just to lay down the vocal tracks – documented in this excellent piece on npr.org – he left us with a stunning piece of work, steeped in the classic sound of Jamaican rocksteady but very much a product of modern-day NYC (among other smart choices, Klein avoided the patois of Kingston). In other words, it sounds right at home with other Daptone acts – Sharon Jones, Charles Bradley, Antibalas, The Menahan Street Band, etc. – who mine similar deep roots to the same great effect: Gotta Find a Way
It wouldn't be a stretch to describe Sheb Wooley as a hillbilly renaissance man. Among other talents, he was a former rodeo rider… an actor who appeared in High Noon and other westerns as well as the hit TV show Rawhide (he played cowhand Pete Nolan and also wrote a few scripts)… a songwriter who came up with a bona fide #1 hit in 1958, Purple People Eater… a comedian who created a drunken alter-ego named Ben Colder… and a singer of cowboy, folk and country songs. He also had the good sense to team up with some of L.A.'s best session players – including the dynamic duo of guitarist Jimmy Bryant and pedal steel player Speedy West – in the Fifties to record some barn-burnin' boogie for MGM. Here's a taste, from the German-based Bear Family comp White Lightnin' (this one substitutes Bryant with the equally dangerous Joe Maphis on guitar): Humdinger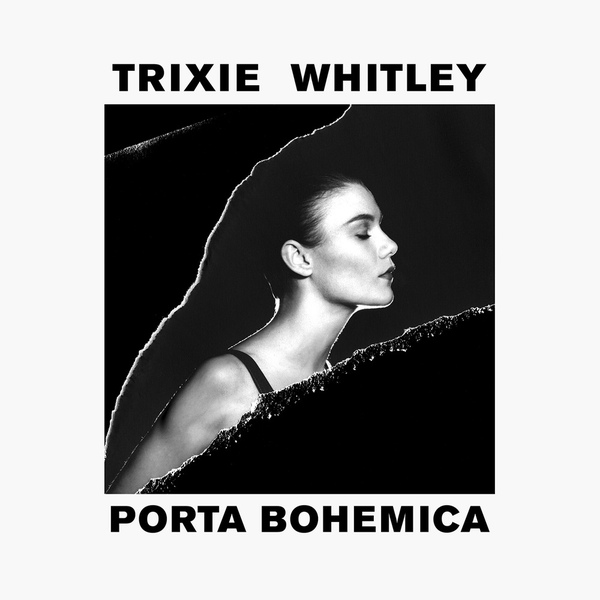 I'll credit journalist Anthony Mason for turning me on to Trixie Whitley when he featured her on a segment for CBS This Morning. He stuck in the hook by mentioning that she's the daughter of the late Chris Whitley (an artist I've always admired), then Trixie reeled me in with a mesmerizing performance. She clearly shares some of her dad's blues roots, but I wouldn't go searching for other similarities (other than a restless spirit) in her new release, Porta Bohemica. I especially like the tension this song creates by layering her big, bright voice on top of a fairly dark and heavy arrangement: Witness
Is Los Lobos the best band in the land? I recently came across an article that made a pretty convincing argument that no working band in America can match their collective chops and creative output. I'm proud to say I was on board from the very beginning – well, close to it… In '83, I wore out their major label debut And A Time to Dance, and one of my favorite live music experiences was hearing the band play jacked-up border tunes (the kind that wouldn't exist with a wall) in a packed, sweaty bar in Columbus. The band sort of fell off my radar screen in recent years, but said article gave me the nudge I needed to check out 2010's Tin Can Trust and their latest release, Gates of Gold. Here's evidence from the latter that Los Lobos is very much alive and kicking in 2016: Made to Break Your Heart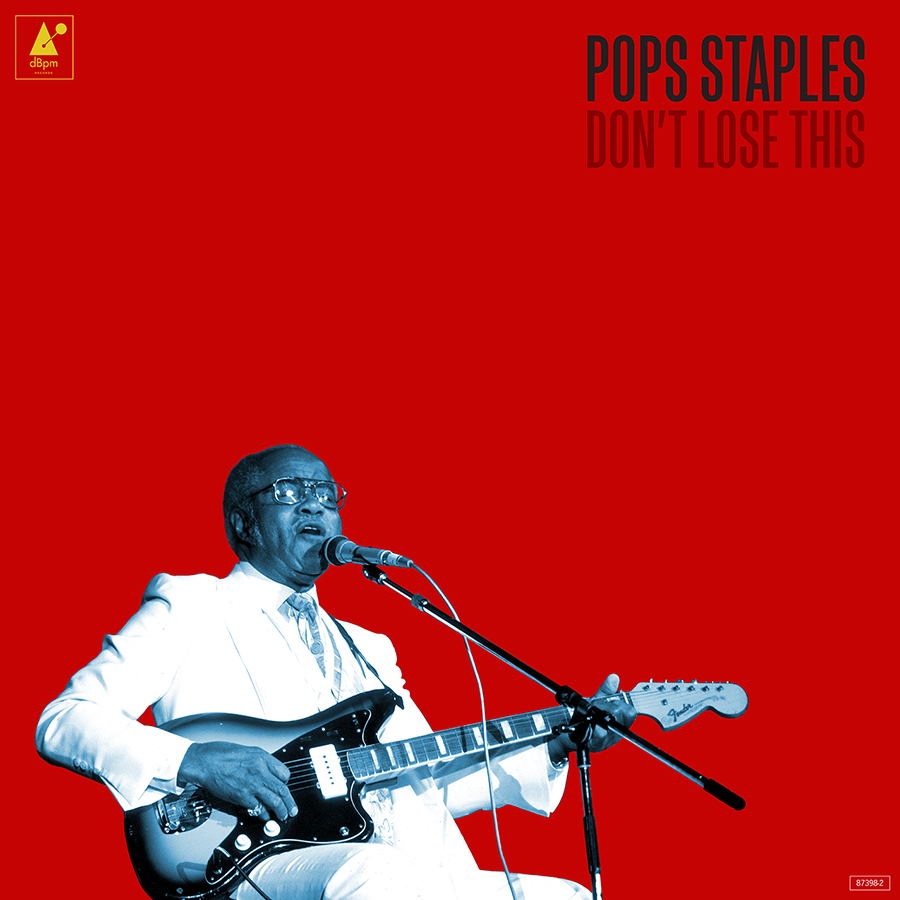 One of the best things about the excellent Netflix documentary series Last Chance U (a real-life Friday Night Lights) is its near-perfect use of some prime gospel, blues and hip-hop. Let's face it, the stark landscape of east Mississippi can give even the most jaded listener a greater appreciation of all three forms… and to my ears, it's hard to top the bluesy, gospel-fueled drone of Roebuck "Pops" Staples. The doc's soundtrack features several songs from Pops' posthumous release, Don't Lose This, in which daughter Mavis and Wilco's Jeff Tweedy lovingly restore and complete Pops' final, unfinished recordings. I've also been working my way through the bountiful Staple Singers box set Faith & Grace: A Family Journey 1953-1976, so I really locked into this tune when it showed up on the series: Somebody Was Watching
I really didn't know what to think when I first heard Sturgill Simpson's latest, A Sailor's Guide to Earth. Hmmm… the title seems a little pretentious, and what's the deal with these strings? Then I listened to it again, and again, and again… Simpson covers a lot of turf here – southern soul, hard rock, country pop and, of course, stone-cold honky tonk. Somehow he manages to nail all of those influences (and a few more) while making the whole thing sound like one of those classic concept albums from the Seventies. Trust me, it works beautifully. Here's a lush cover of a tune by Nirvana: In Bloom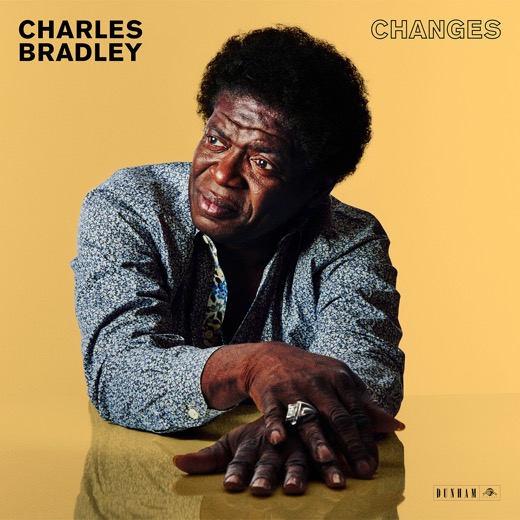 Looking for a hot slice of hard-grinding funk? Let's go back to Brooklyn and sample a standout cut from Charles Bradley's latest Daptone release, Changes. If you're new to Bradley, let me recommend the gut-wrenching doc Soul of America (also available on Netflix). Then listen to one of the greatest soul performances from any era, The World (Is Going Up in Flames). If those two wonders don't make you a fan for life, you better check your pulse… and definitely stay away from this one, which would've been raw meat for Jimi Hendrix and his Band of Gypsys: Ain't It a Sin
I'm still on a Faces kick, so I definitely rejoiced when I came across Rhino's 5-CD You Can Make Me Dance, Sing or Anything. Every household needs remastered versions of their essential albums from the early Seventies… and while Rhino is at it, why don't they go ahead and remaster Rod Stewart's first three albums? (The original CD releases sound like garbage.) The Faces might be the only major rock act from the era that could be described as underrated. Their best stuff has held up remarkably well over the years, and every aspiring rock band should be raiding their catalog for material to cover. I never get tired of listening to this one: Miss Judy's Farm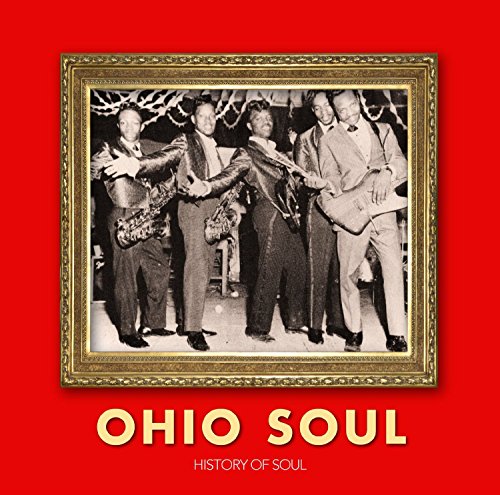 The good folks at the History of Soul label cast a fairly wide net in compiling their 2-CD Ohio Soul comp. Rather than focus only on our homegrown heroes (including members of the Ohio Untouchables pictured on the cover), they decided to choose from a wide range of artists who simply recorded in Ohio. And when you consider the wealth of talent that passed through Cincinnati's King Records – everyone from Little Willie John and James Brown to Freddie King and Johnny Guitar Watson – you're basically drilling into the motherlode. But that's a pretty small nit to consider as you listen to obscure gems by long-lost artists such as The Five Jades, Guitar Crusher and Big Jay Bush… not to mention lesser-known cuts by Brown and Watson. Here's a scorcher recorded in Cincinnati by Philly native Earl Connelly King (not to be confused with New Orleans legend Earl King): Every Whicha Kinda Way
Trixie Whitley live at Paste Studios in NYC earlier this year… performing another original from Porta Bohemica:
Members of The Frightnrs, including the late Dan Klein, talk about the roots of their sound in this 2014 interview:
Here's the official trailer for Last Chance U: