Let's get back to RCR's sweet spot — the blues.
Didn't have to do much digging around for this post. About a third of my playlists focus on some facet of the blues — piano, harp, Chess, Vanguard, swamp, country, jump… Let's just say I wouldn't be doing this blog or playing music on a regular basis if it weren't for my lifelong fascination with the form.
Maybe I'm trying to compensate for the fact that there are no decent blues radio shows in Northeast Ohio (if they exist, let me know and I'll be glad to promote them), and that I can barely listen to Bluesville on Sirius (Joe Bonamassa gives me the blues in a way the artist never intended).
Like any genre of music, blues has its share of blowhards and poseurs. But I keep coming across long-lost artists and weird, wonderful strains that remind me why I continue to spend countless hours (not to mention hundreds of dollars) studying the form.
Just a few recent favorites…
Tab Benoit. I can't get enough of Tab and his singular style — basically, gutbucket blues filtered through the cajun tradition. And it doesn't get any better than this bare-bones cover of a tune made semi-famous by Louisiana legend Boozoo Chavis. No horn section, keyboards or special effects. Hell, he doesn't even use reverb. It's all about the groove, baby… and every time I crank up Dog Hill, I imagine this swampy power trio playing it for, oh, maybe half an hour or so in some sweaty bayou roadhouse. Dog Hill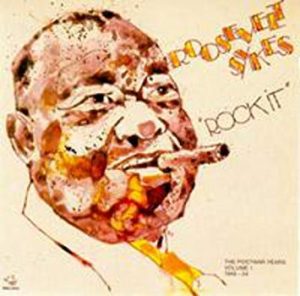 Roosevelt Sykes. One of my favorite playlists catalogs a whole slew of blues piano players — Albert Ammons, Big Maceo Merriweather, Champion Jack Dupree, Otis Spann, Katie Webster, etc etc. Roosevelt "The Honeydripper" Sykes was one of the godfathers of Chicago blues — a vital link between the jacked-up, amplified sound of Chess Records and the more boogie-woogie, piano-driven songs that helped sustain earlier labels such as Okeh, Decca and Bluebird. Did this tune (cut in 1950 on Regal) help pave the way for rock 'n roll? At the very least, it reveals the true meaning of "rockin' it." Rock It
Junior Wells. I'll confess that I was a latecomer to the essential recordings that blues historian Samuel Charters produced for the Vanguard label in the mid-'60s. Charters made the most with an amazing lineup of artists (including Otis Spann, James Cotton, Otis Rush and Johnny Shines) and a very limited budget. He kept the sessions relatively short, but used the warm, deep-toned sound of RCA's Chicago studios to showcase 42 blues classics. Released in 1966, the resulting trio of Chicago/The Blues/Today! albums served as touchstones for the next generation — from Chicago's own Paul Butterfield and Mike Bloomfield to their soulmates across the pond (most notably, Eric Clapton and Peter Green). For my money, the best cut is Junior Wells' hair-raising cover of a Sonny Boy II standard. Help Me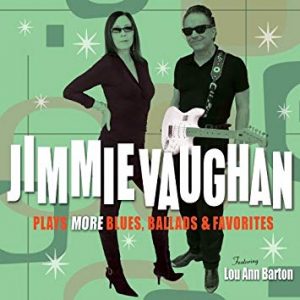 Jimmie Vaughan & Lou Ann Barton. How did I survive the Eighties (easily the worst decade in the history of popular music)?? Playing in a blues band helped. But I also found solace in the revved-up, retro-hip sound (and look) of The Fabulous Thunderbirds. Guitarist Jimmie Vaughan seemed to exist for the sole purpose of making shoe-gazing blooze noodlers (and, for that matter, synthesized hair bands) even more irrelevant than they already were. Thankfully, he's only gotten better as a solo artist, moving seamlessly from straight-ahead blues to organ-combo jazz to acoustic finger-picked originals. This tune (from 2011's Jimmie Vaughan Plays More Blues, Ballads & Favorites) features fellow Austinite Lou Ann Barton on vocals and the King of the Texas Shuffle, George Rains, on drums. No Use Knocking
Anson Funderburgh & The Rockets with Sam Myers. Another reassuring presence in the Eighties: the sheer number of labels that regularly issued new releases by contemporary blues artists. Alligator, Antone's, Black Top, Blind Pig, Bullseye (that just covers the A's and B's)… I certainly didn't embrace all the stuff they put out, but it saddens me that most of those labels are long gone. My personal favorite was New Orleans-based Black Top, home of the fiery Texas guitarist Anson Funderburgh and his harp-playing foil, Sam Myers (interesting side note: for two years their bassist was Mike Judge, creator of Beavis & Butt-Head, Silicon Valley and Office Space, which should be required viewing for anyone considering a corporate job). Funderburgh's thick tone and muscular attack raise the temperature on this tune, with Myers on vocals. Lookin' the World Over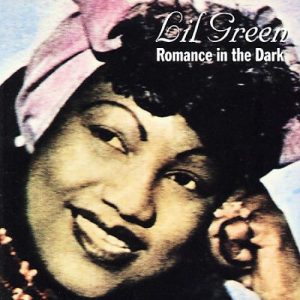 Lil Green. In a more perfect world, Lil Green would be considered blues royalty. But aside from scoring a hit in 1940 with the self-penned Romance in the Dark, she never gained the notoriety that her talent seemed to promise. Some of her contemporaries knew better though — especially Big Bill Broonzy, who often hired Lil to tour and record with him. You can hear his guitar on this moody number, which would've really taken off had Peggy Lee decided not to do her own version with the Benny Goodman Orchestra in '42. Why Don't You Do Right
Nick Curran. Austin cult hero Nick Curran packed a lot of action into his 35 years on the planet. The buzz around the red-hot guitarist was already strong when he began touring with rockabilly legend Ronnie Dawson in 1995 at the age of 18. Curran could play the blues like T-Bone Walker, but his startling, go-for-broke solos and gritty vocals also betrayed an allegiance to punk rock. His restless spirit is evident in the list of bands that kept him busy over the next decade or so: The Fabulous Thunderbirds (post-Vaughan), Kim Lenz, Flash Boys, Deguello, The Attitudes… Curran also released five albums with his own band The Nitelifes before cancer took his life in 2012 (for more on Curran, check this great article in the Austin Chronicle). Let's honor his memory by listening to this raucous cover of a song by Iggy Pop and The Stooges. No Fun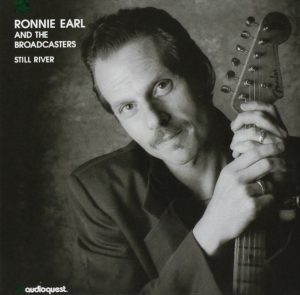 Ronnie Earl. Fans of bluesy jazz guitarists like Kenny Burrell should find a lot to like in Earl's beautifully recorded 1994 release Still River. The album was sort of a departure for Earl, who made his bones playing R&B classics with Roomful of Blues and snarling blues-rock with his own band the Broadcasters. But by the early '90s he was looking for a new direction, fueled by his own personal journey from addiction to recovery (with the support of longtime friend Stevie Ray Vaughan). The all-instrumental Still River includes heartfelt originals and a deep, searching take on John Coltrane's Equinox. But this is a blues post, so I decided to sample Earl's obvious nod to his bar-band roots (with some great accents by drummer Per Hanson). Wednesday Night at the Bull
Paul Butterfield. I'm a big Butter fan, as evidenced by this post. But here's what I learned since I wrote it: The Butterfield band recordings from The Original Lost Elektra Sessions are, in many respects, better and hotter than most of the songs that ended up on the band's debut album, which was recorded only a few months after the label scrapped the earlier takes (I'll really nerd out here by noting that, if you compare the band's earlier version of Little Walter's Mellow Down Easy with the one from the debut, it's obvious that Butter's harp is notably less "present" on the latter). Which leads me to another observation: The lost sessions were recorded at roughly the same time (1964) that the Rolling Stones were doing their own versions of classic Chicago blues. Now I have a real weakness for Mick and the boys, but how did they get all the recognition while Butter and band were playing the blues with far more conviction, authority and energy in Chicago? Can I get a witness?? Eh, screw it… Here's a song from the lost sessions that morphed into a more tame (and faithful) cover on the debut: Our Love is Driftin'
Nick Curran live, somewhere in America. The oddball surroundings give you a sense of what life on the road is like for even our most talented musicians (the volume's set a little low on this one, so crank it up):
And here's the trailer for the new documentary Horn from the Heart: The Paul Butterfield Story (screening at the Rock and Roll Hall of Fame and Museum in Cleveland on April 17):
Photographer Rick Zaidan emailed me some background on the wonderful shot of Junior Wells at the top of this post: "My assistant John and I got up to the bar super early to get a front-row table. Buddy Guy came out to do a quick sound check. John was wearing a 'Buddy Guy: Live at the Checkerboard Lounge' t-shirt that I had bought from Alligator records. Buddy walks over to our table looking at John and then shouts 'WHERE THE FUCK DID YOU GET THAT SHIRT!!!!' He was not happy. John looked at me like WTF did you do to me? I quickly explained to Buddy that it was from the Alligator catalog. Buddy says, 'Alligator? Those motherfuckers…. not surprised…. I gotta make a phone call.' Using my CEO-calming techniques [Rick did executive portraits/photos for my previous employer], I got Buddy to a better place. He ended up signing the shirt."