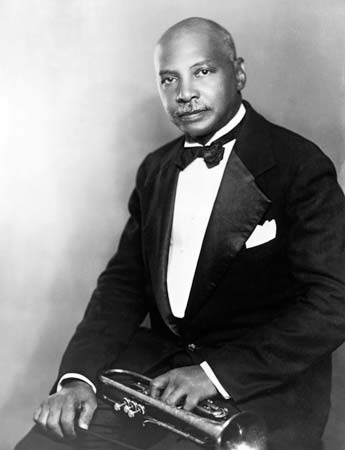 1903: While waiting on a train in the Mississippi Delta, W.C. Handy heard "a lean loose-jointed Negro" play slide guitar with a knife while singing strange lines, each one repeated three times. Handy later came up with jaunty, military-band songs such as Memphis Blues that earned him the title "Father of the Blues."
190?: Handy's slide-playing muse died without notice – establishing a pattern that played out in virtually every major trend in American music that followed.
1899, 1908 or 1912: One of three possible years in which Sonny Boy Williamson (aka Aleck "Rice" Miller) was born. I only throw this in as a cheap excuse to name-check one of my favorite blues artists and offer this slice of sheer awesomeness: Help Me
1920s: The vaudeville tradition marries two potent forms of entertainment – Jewish-American comedy and African-American blues and jazz.
1924: Papa Charlie Jackson cut this vaudeville-flavored number for Paramount. He became the first popular blues singer and one of the label's biggest stars: Airy Man Blues
1929: Charley Patton's first two recording sessions yielded 40-some country blues classics. One of them bemoaned the tragic deaths of women and children during The Great Flood of 1927. It's a long walk from Papa Charlie's hokum (Jackson and Patton: the yin-yang of early blues?): High Water Everywhere
1930: Robert Johnson gained his otherworldly chops by selling his soul to the devil at the crossroads of Highways 49 and 61 in Mississippi. I'd like to think he did a whole lot of woodshedding instead. But I have to admit, it's a pretty cool story.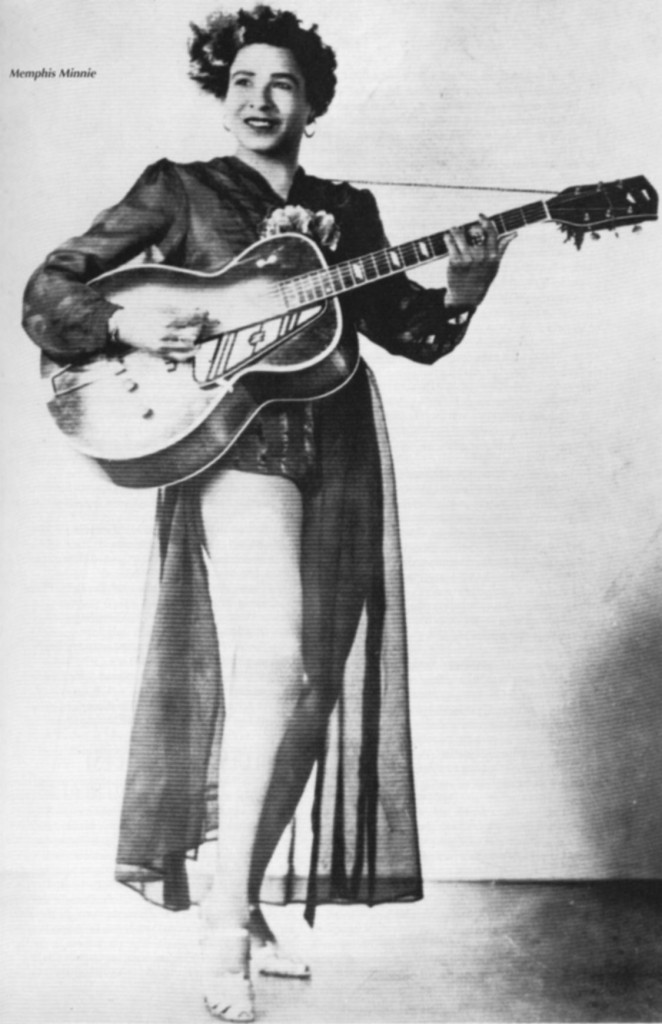 1930: Memphis Minnie shows the boys a thing or two with this smoldering 78 on the Vocalion label. "Oh sting me bumble bee, until I get enough." Worker bees die after they sting… but I don't think Minnie (a former call girl) was too concerned about that: Bumble Bee
1934: Bob Wills formed the Texas Playboys, who almost single-handedly created a new genre known as Western Swing. If you're thinking of mindless sing-alongs for Texans who drink too much, think again. Case in point: this tune from 1946, which features an early pioneer of the electric guitar, Junior Barnard: Fat Boy Rag
1939: While jamming on the jazz standard Cherokee, Charlie Parker broke the bebop code (something about the chromatic scale, playing the higher intervals of a chord as a melody line, blah blah). Simply put, it meant freedom from the confines of traditional big-band soloing… or the sound of Bird taking flight: Ko Ko
1943: Louis Jordan helped raise the morale of Americans during the war with his high-flying sax, heady vocals and irresistible songs like this one. Jordan's novelty tunes were no joke to the many musicians he inspired – from bluesman Little Walter to Garth Hudson of The Band: Five Guys Named Moe
1946: Like Bob Wills before him, Bill Monroe invented his own genre of music. And his Columbia recordings from 1946 and 1947 with his Blue Grass Boys remain the form's gold standards: Blue Moon of Kentucky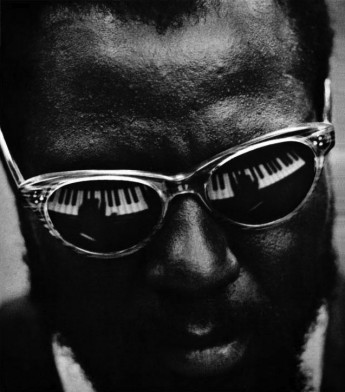 1947: Thelonious Monk cut his first records as a bandleader for Blue Note. For the most part, jazz fans and critics alike rewarded these towering achievements in modern American music with great indifference: Well You Needn't
1951: Where did fuzz guitar come from? Well, you can't trace it back much further than this tune by James Cotton, featuring guitarist Pat Hare and a small amp under great distress. Hare later wrote a song called I'm Gonna Murder My Baby, then followed through on it by shooting his girlfriend: Cotton Crop Blues
1953: Elvis Presley walked into Memphis' Sun Studios to record a completely forgettable single, intended as a gift for his mom. Thankfully, he returned the following year to put his hillbilly-rock spin on a blues tune by Arthur Crudup.
1954: Muddy Waters on vocals and guitar… Jimmy Rogers on second guitar… Little Walter on harp… Otis Spann on piano… Willie Dixon on bass… Fred Below on drums… The greatest blues band ever assembled, and a song that helped define the amplified, Chicago-based version of the genre: I Just Want to Make Love to You
1954: Brother Ray might've had Muddy's tight, start-stop arrangements in mind when he recorded this R&B hit the same year: Greenbacks
1956: Guitarist Paul Burlison dropped his amp and knocked a tube loose – a happy accident that led to the glorious distortion on this tune by The Johnny Burnette Trio. "Whenever we wanted that fuzz sound, I simply pulled a tube loose," Burlison later explained: The Train Kept A-Rollin'
Then singer Johnny Burnette backed into a lit cigarette hanging from the end of a wound string on Burlison's guitar. Burnette screamed… the crowd went wild… and a rockabilly tradition was born: Please Don't Leave Me
1958: Link Wray invented the power chord by using a pencil to poke holes in his amp's speakers. Sounds like they were completely shredded by the time he recorded this wonderfully deranged instrumental: Rumble
1959: Miles Davis and his sextet recorded Kind of Blue, the ultimate statement in acoustic jazz (he saved all the fuzz and distortion for his 1969 jazz-rock masterwork, Bitches Brew).
1960: Loretta Lynn made her first appearance on the Grand Old Opry. It was only a matter of time before she emerged from Patsy Cline's shadow and took her place as the First Lady of Country Music.
1965: They didn't invent garage-rock, but The Sonics definitely perfected it with bruising workouts like this one: Have Love Will Travel
1966: Meanwhile, across the pond… blues hound Keith Richards used a Gibson Maestro Fuzztone pedal to record the signature riff to (I Can't Get No) Satisfaction, making it unnecessary for future rock guitarists to destroy their amps.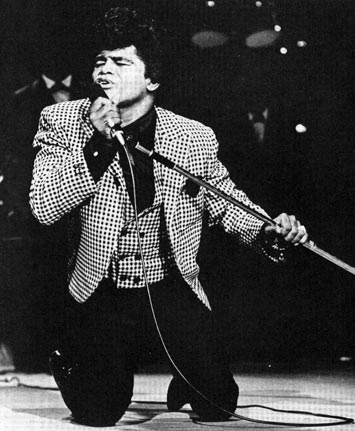 1967: James Brown! James Brown! James Brown! Cold Sweat
1967: Aretha Franklin and husband/manager Ted White traveled to Muscle Shoals, Alabama to record with Rick Hall's crack session band at Fame Records. Hard liquor and racial tensions in the studio led to a full-blown fight between Hall and White back at Franklin's hotel room. The couple left in a huff the following morning and never came back. Only this song survived – a deep soul masterpiece: I Never Loved a Man…
1967: Jimi Hendrix's Purple Haze arrived that year from a distant galaxy, where advanced lifeforms had developed amplifiers powerful enough to vaporize our entire planet.
1968: The Band released Music from Big Pink, providing the template for nearly half of today's indie rock.
1971: The Allman Brothers Band rocked my world with their live, two-record set At Fillmore East. They eventually threw Dickey Betts out of the band for excessive drug use. As one RCR commenter suggested, Dickey must've been doing an incredible amount of drugs to get chucked out of that band!
1974: Remember when country songs told stories? Ones that ripped out your heart and stomped on your guts (or is it the other way around?). They don't get much sadder than The Grand Tour, written by Norro Wilson, Carmol Taylor and George Richey and performed by the late, great George Jones: The Grand Tour
1975: Bob Marley conquered the world that year. Any reggae-flavored song recorded since then can be traced back to this seismic event.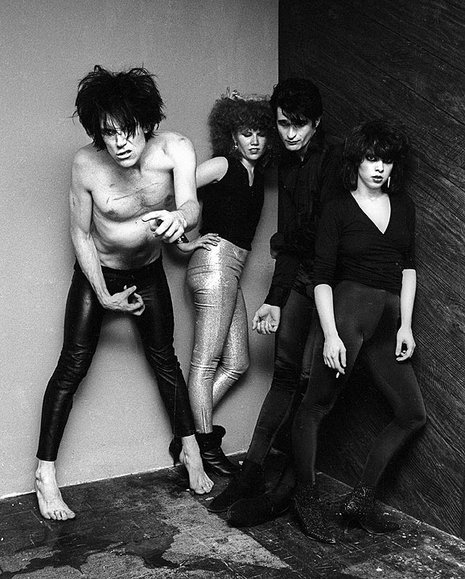 1980: Early punk-rock has its merits, but I'm partial to psychobilly trailblazers The Cramps featuring Akron native Erick Lee Purkhiser (aka Lux Interior). This little ode to depravity was recorded by Alex Chilton at Sam Phillips' studio in Memphis: Garbageman
1981: MTV was launched in New York City. And then a beast came out of the sea. It had ten horns and seven heads, with ten crowns on its horns, and on each head a blasphemous name…
1986: Led by twang-friendly artists such as Dwight Yoakam, Patty Loveless and Steve Earle, a strong "back to the roots" movement took hold in Nashville – then fizzled out three years later when Kiss-friendly artist Garth Brooks hit the scene.
1992: Founded in Oxford, Mississippi by former Living Blues magazine editor Peter Redvers-Lee and Matthew Johnson, Fat Possum Records nurtured a gritty, rough-hewn ethos best described by the motto "Not the Same Old Blues Shit"… and the stomp-trance blues of Junior Kimbrough: Keep Your Hands Off Her
2002: Speaking of Junior… Let's wrap this up with another Rubber City connection, The Black Keys – from their Alive Records debut. Whatever happened to these guys? Busted
As you can tell, our research department decided to bail on pre- and post-20th Century music (with one glaring exception). They were getting ready to dig up some whaling songs and sea chanteys too, but we ran out of pharmaceuticals.
Otis Redding and the Bar-Kays on the Cleveland rock music show Upbeat, filmed the day before the plane crash that took their lives (the only survivor was trumpet player Ben Cauley).
Billie Holiday, Ben Webster, Lester Young, Roy Eldridge, Gerry Mulligan… Billie melts when Lester solos (second). Stick around for Eldridge's trumpet solo at roughly the 5-minute mark – holy shit!
More James Brown… because you can never have too much.