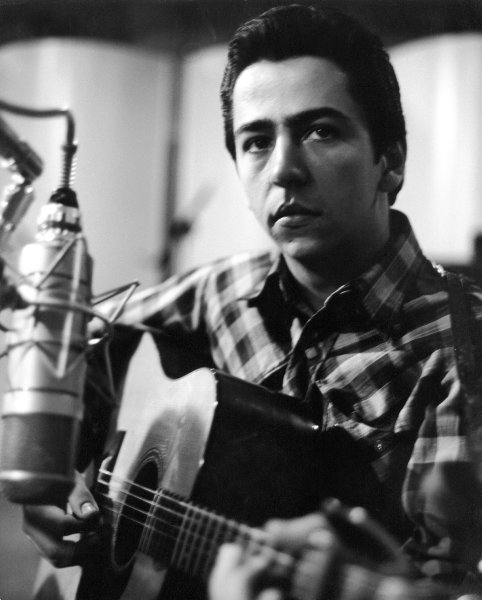 Think of the greats in any musical genre, and you're usually thinking of a signature sound that gives the artist a distinct presence or personality.
In jazz, it's the difference between Dexter Gordon's sly, behind-the-beat phrasing and John Coltrane's timeless, searching wail.  In blues, T-Bone Walker and Magic Sam shared a common language but still seemed worlds apart, and I'd have a hard time picturing them together on the same stage.
Rare is the artist who dominates two separate genres with two radically different approaches to playing.  Exhibit A: the freakishly talented Miles Davis, who made the transition from peerless balladeer to jazz-funk pioneer.  Exhibit B: Clarence White…
Clarence White?
Yes, White is another one of those criminally ignored figures in music – a former child prodigy who revolutionized bluegrass flatpicking and went on to create a whole new vocabulary for rock guitarists.  This post looks at his unique genius from two different angles.  I'll let Brother James, who has flatpicked his way through several north Florida bluegrass bands, comment on White's innovative approach to his acoustic instrument of choice, the Martin D-28.  And Dan Auerbach of The Black Keys will talk about White's other musical legacy – as a rock guitar trailblazer.
For a better appreciation of what Clarence White was able to accomplish, consider an unrivaled virtuoso like Belgian guitarist Django Reinhardt.  As you can hear from this next sample, Reinhardt couldn't disguise his trademark sound when he made the switch from acoustic to electric guitar.  In fact, he barely altered his touch and delivery.  The sample starts with Django on acoustic and ends with one of his later performances on electric… Night and Day/Django Reinhardt (acoustic/electric)
White, on the other hand, completely transformed his basic style and approach when he moved from acoustic to electric.  In this first sample, a 20-year-old White displays his fully formed mastery of the acoustic guitar… I Am A Pilgrim/The Kentucky Colonels
On this next cut, you'll hear what sounds like Neil Young's more proficient cousin rocking out with an amped-up pedal steel… It's actually White on his "B-Bender" guitar, which was specially rigged with pulleys and levers to bend the B note when he pulled down on the guitar's neck.  And it's from a live recording of White with The Byrds, circa 1971: Lover of the Bayou/The Byrds with Clarence White
You can argue about which Clarence you prefer – but there's no doubt that White advanced the language of his instrument in two very different ways.
A little background… Born in 1944, Clarence White moved with his family from his hometown of Lewiston, Maine, to Burbank, California, when he was 10 years old.  He soon gained a reputation as a jaw-dropping instrumentalist, playing acoustic guitar with his brothers Roland and Eric in a bluegrass outfit called The Three Country Boys.  One early fan was Andy Griffith – that's right, the Mayberry Man… and the Three Country Boys soon found themselves guesting on one of TV's highest-rated shows.  Here's a clip of Clarence and the Boys jamming with Andy:
The Three Country Boys eventually morphed into the Kentucky Colonels, who staked their claim as a groundbreaking and popular act (at least by bluegrass standards… in other words, small clubs filled with 70-80 enthusiastic fans).  The band boasted several top-notch instrumentalists, including the great fiddle player Scotty Stoneman and Clarence's brother Roland on mandolin.  But aspiring guitar players – bluegrass and otherwise – were completely knocked out by Clarence's blazing runs on his 1935 Martin D-28.
"The Kentucky Colonels' Appalachian Swing album was already seven years old when I first heard it, and I immediately got obsessed with Clarence's acoustic style of playing," James said.  "It was his idiosyncratic sense of timing that separated him from his mentor, Doc Watson."
As mandolin legend David Grisman points out (in the liner notes to White's 33 Acoustic Guitar Instrumentals): "When we used to do Bury Me Beneath the Willow, he would play the guitar part a whole quarter of a measure off.  He was into screwing with time, but in a very accurate way so that you knew what he meant."
Here's the tune Grisman is describing… Bury Me Beneath the Willow/Clarence White
"One thing that puzzled me about Clarence's innovation is that it didn't seem to come from anywhere," James said.  "Doc Watson didn't play like that.  And although it's often mentioned that he listened to Django Reinhardt, I don't hear so much of that in his playing.  Then I read a quote from Byrds bassist Chris Hillman saying he 'probably' got it from Bahamian guitarist Joseph Spence.  I don't know if Hillman was speaking from experience, but it makes perfect sense.  Spence's wildly syncopated playing, with its bizarre, unexpected accents, is very similar to what Clarence was doing."  Case in point… Don't Take Everybody To Be Your Friend/Joseph Spence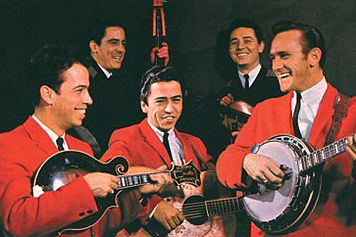 I think it's safe to say that Clarence was the very definition of a "musician's musician."  In some circles – mainly, bluegrass and alternative country pickers – you can simply say "Clarence" and everyone knows who you're talking about.  From a performance standpoint, he showed little flash or showmanship.  In fact, his stoic stage presence seemed to say "I'm just the guitar player, here to serve the song."  And he maintained this stoicism throughout his career, even while playing in front of whacked-out rock fans at the Fillmore.
White began experimenting with the electric guitar during the latter part of his stint with the Kentucky Colonels, and he stuck with it after the band fell apart in 1965.  This led to the next significant stage of Clarence's career – doing session work for a host of acts that were part of the West Coast's quickly evolving country music scene.  "Nashville West" was the term used to describe California's answer to the dominant sound of country music in the early- to mid-Sixties – and it was also the name of a band that White joined to play assorted dives and honky-tonks in El Monte and other towns around Los Angeles.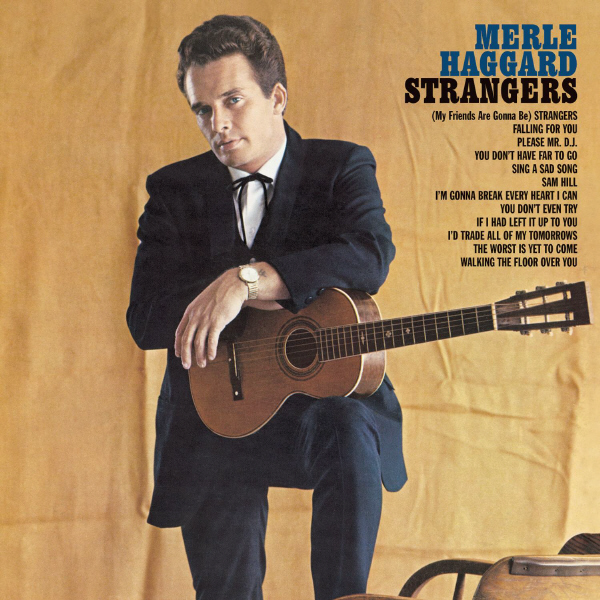 By then, Bakersfield had become the Western hub of country music – where Merle Haggard and Buck Owens developed a tougher, more visceral alternative to the "countrypolitan" sound that Nashville had perfected.  Owens even made an impression on the Beatles, who covered Act Naturally with a winning vocal by Ringo, and Owens returned the favor by incorporating some Beatle-esque flourishes into his own sound.
White did a fair amount of studio work in Bakersfield, but I wouldn't mistake him for James Burton – a guitarist featured on many honky tonk classics… If you're not familiar with the Bakersfield Sound, here's a textbook example – the biting intro to Merle Haggard's The Bottle Let Me Down (Burton follows the pedal steel)… The Bottle Let Me Down/Merle Haggard
Although just as far from mid-Sixties Nashville, White's playing was more open and experimental than Burton's hard twang.  This next tune was recorded in 1968 at the El Monte nightclub that gave White's band its name – it shows just how far outside Clarence was willing to take his sound in a live setting: Ode to Billy Joe/Nashville West
Of course he had to pay the bills, too.  So he logged countless hours doing studio sessions for West Coast artists like Gene Clark and the Gosdin Brothers.  Here's a number that also was covered by Owens' guitarist Don Rich… It's from an uneven but entertaining collection of White's studio work – Tuff and Stringy Sessions: 1966-1968: Buckaroo/Clarence White
White began playing with The Byrds in 1966, initially in the role of studio mercenary.  In fact, he contributed to three albums – most significantly, adding some fine string-bending to several cuts on the classic Sweetheart of the Rodeo – before he was asked to join the band in 1968 following the departure of vocalist Gram Parsons and multi-instrumentalist/original member Chris Hillman (an old friend of White's).
"For me, it was all about the B-Bender," said Auerbach.  "No one else had even thought of doing it – taking a Telecaster and making it sound like a pedal steel – until Clarence and Gene Parsons (The Byrds' drummer) got together.  I think Clarence had the idea and Parsons came up with the functionality, which included using banjo tuners to bend a few other strings.
"At the time, a lot of rockers were moving toward country – and Clarence was already completely immersed in hard country and bluegrass.  He simply took those elements and incorporated them into rock 'n roll, and it totally blew people's minds… still does," Dan added.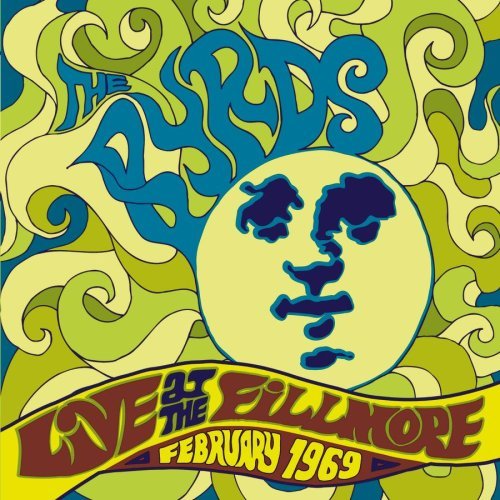 The Byrds Live at the Fillmore West (February 1969) may not be a favorite among rock critics, but it's certainly one of Dan's most treasured discs.  "I could barely listen to studio tracks by The Byrds after hearing Fillmore West," Dan says.  "Even Clarence's studio work sounds too polished compared to the Fillmore stuff.  I think it showcases Clarence's very best playing on the electric.  Roger McGuinn is basically recycling Dylan on the 12-string – which ain't bad, because he's playing solid rhythm.  But Clarence and Parsons are completely locked in and making each other sound better than ever.  Parsons' playing is muscular, but real country too.  It's like they were both leading the same revolution, because they came from country but really understood how to play rock 'n roll."
Listen to how Clarence plays fills around McGuinn's vocals in this medley of The Byrds' hits (first Turn! Turn! Turn!, then Mr. Tamborine Man, then Eight Miles High): Medley: Turn! Turn! Turn/The Byrds with Clarence White
The album moves seamlessly between these rockers and almost hard-core honky tonk, where Clarence and Parsons really get to strut their stuff: Drug Store Truck Drivin' Man/The Byrds with Clarence White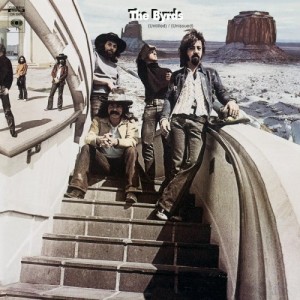 White played with The Byrds until they broke up in 1973.  But even before he left the band, his playing began to come full circle as he returned to his bluegrass roots.  You can especially hear it in the title song and Bristol Steam Convention Blues from The Byrds' last album, Farther Along, released in 1971.  This next cut shows that White also was no slouch as a singer – he had a distinct and soulful delivery (in a nasal, Dylanesque sort of way) that worked well in harmonies with his bandmates in The Byrds as well as with his brother Roland… Farther Along/The Byrds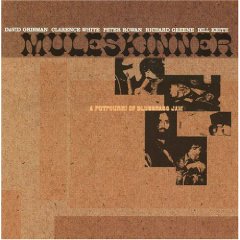 Two years later, White recorded a few songs with bluegrass standouts David Grisman (mandolin), Richard Greene (fiddle). Bill Keith (banjo) and Peter Rowan (vocals/guitar).  These recordings, under the name Muleskinner, are mostly traditional bluegrass in the Bill Monroe vein.
"I spent a couple of years trying to unlock the secrets of Appalachian Swing when the newly formed Muleskinner band appeared on TV, and I was amazed," James said.  "Clarence had refined his style, using a flatpick and two fingers instead of just a flatpick, and playing fewer notes, just the essential ones.  His unique timing was still there, but even more complex and quirky.  It was brilliant… sent me right back to the drawing board.  I can only imagine what he might be doing today."
James especially likes Clarence's solo on this straight-ahead bluegrass number from Muleskinner: Dark Hollow/Muleskinner
White left us way too soon.  He was killed by a drunk driver on July 15, 1973, while loading equipment into a van parked outside of a Los Angeles night club.  He'd just finished a reunion gig with his brother Roland and other members of the Kentucky Colonels.
Here's a little taste of what could have been – a long-lost recording of the White Brothers on tour in Sweden, 1973.  In a way, this mini-tour was a reunion of White's very first band, The Three Country Boys, as brothers Roland and Eric were part of the lineup billed as "The New Kentucky Colonels."  Full circle indeed… New River Train/The White Brothers: Live in Sweden, 1973
More Clarence on video… Here's a great artifact from the Sixties – Clarence and The Byrds playing on Playboy After Dark.  Dig the dude boogalooing up front!
And here's a video from 1969 – from Earl Scruggs' "Family & Friends Festival of Music" – where Scruggs and his hippie friends eventually get around to playing the same tune: