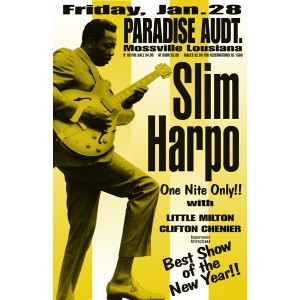 I'm a blues hound… won't deny it. Love the form's many sub-genres and permutations. Hate most attempts to slap a little rouge on its cheeks and make it more presentable to the masses. You can have your Jonny Langs and Keb Mos. Give me John Lee Hooker, alone with his guitar – and please find a way to remove all those special guest artists from his final recordings.
On more than one occasion, I've run into a distinguished-looking gentleman wearing one of those painfully casual outfits who claims to love blues too. But he'll offer this information in a very solemn and private way, like he's confessing he has a family of illegal aliens living in his basement.
Fact is, he's told me nothing… Did he just see B.B. King at the outdoor amphitheater while getting hammered on cosmos with Buffy, Bif and Lillian? Or does he like to drink bottom-shelf liquor by himself and listen to the stream-of-consciousness blues that Robert Pete Williams recorded in Angola Prison? Doesn't make much difference to me what he likes… I just think that extra bit of information would be helpful before we continue the conversation.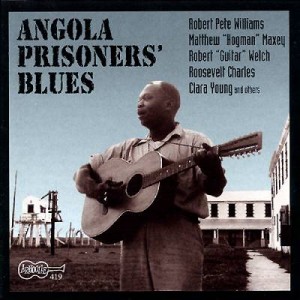 As Duke Ellington pointed out, "There's two kinds of music: good and bad." So it goes with blues – there's a lot to like and almost as much to avoid. And I try to judge all comers on their own merits. I don't knock Robert Cray for trying to sound like the second coming of Stax-Volt. Some of his best stuff comes close enough. But don't bring me any of Clapton's last 20 or so releases, and if you buy me Buddy Guy's latest for my birthday, save the gift receipt.
The real reason I stick with the form is the universe of expression within it. You've got your city blues and country blues… hard-driving Chicago blues and laid-back Piedmont blues… full horn sections and one guy with a mic… fife and drum bands from the Mississippi hill country… flame-throwing guitar slingers from Texas… piano pounders from New Orleans and Kansas City… shouters… crooners… howlin' at the mooners… maybe there's a blues song in there somewhere?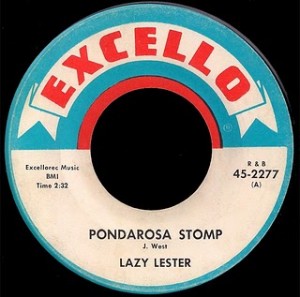 Which brings us in a very roundabout way to one of my favorite sub-genres, swamp blues. Before I came across this mutant form, I thought I had a pretty good understanding of blues. I had faithfully purchased and analyzed the Muddy Waters and Robert Johnson box sets, viewed the "Live at Newport" videos, read the books, even learned a few of the songs myself… Then Slim Harpo came along, openly mocking my earnest attempts to become a blues scholar.
At this point, it's probably useful to ask, what is swamp blues? First, it's a form of Louisiana music that should not be confused with the state's other vital and distinct contributions to American music – including Dixieland, New Orleans R&B, Cajun and Zydeco. Second, it's largely the product of a small studio in Crowley, Louisiana, where one J.D. "Jay" Miller created regional hits for the Excello label, run by Ernie Young in Nashville. In other words, another one of those haphazard cultural collisions that makes Southern roots music so damn good.
Swamp blues is what you'd expect when a self-taught producer reinvents the dominant Chicago sound in a small Louisiana town – lazy, loping rhythms, casually soulful singing, and a do-it-yourself approach to recording technology (or lack thereof). Check out this cardboard-box rhythm on a tune by Lightnin' Slim: Mean Old Lonesome Train/Lightnin' Slim
Many artists made the pilgrimage to Louisiana rice country to record at Miller's Crowley studio, including a small army of curiously named bluesmen like Mr. Calhoun, Shy Guy Douglas, Whispering Smith, Guitar Gable and Boogie Jake. Miller also launched the careers of several outstanding blues women – most notably the great piano player Katie Webster, who did session work on legendary swamp blues and pop recordings like Phil Phillips' 1959 hit, "Sea of Love." Here's Katie with her own take on the hit… Sea of Love/Katie Webster
In my mind, the absolute standouts of swamp blues were Slim Harpo (whose songs were covered by the Rolling Stones and the Kinks), Lightnin' Slim, Lazy Lester and Lonesome Sundown. As another aside, I noticed that local officials in Crowley have adopted the marketing slogan "Where Life is Rice and Easy!" Screw that… just build a massive statue of Harpo, Slim, Lester and Sundown – the "Four Horsemen of the Swamp" – and wheel it into the town square. But once again, I digress…
Let me get right to the point, by sharing with you a short list of my favorite swamp blues recordings (samples at the end for your listening pleasure):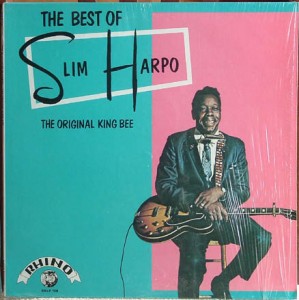 Slim Harpo: I Got Love If You Want It. This tune seems to encompass everything that's right and wonderful about swamp blues. I'm not sure how to describe the rhythm – it's like the second-grade teacher gave the kids a few shakers and sticks and asked them to play a mambo. Then there's the harp, which ain't Little Walter but makes one hell of a statement at the opening. The acoustic-sounding guitar serves only one purpose – to move the song from I to IV to V. And Harpo's voice brings it all together with his usual, laconic delivery. A blues masterpiece.
Lightnin' Slim: It's Mighty Crazy. John Hammond Jr. did a great version of this song back in '75, but the original can't be beat. Miller's Cajun background must've led him to suggest the rub-board rhythm. Lazy Lester gives the tune its signature riff. And Slim's gritty voice adds just enough menace to make you wonder just what he's rubbin' on. I think we all know it's something other than a good scrub in the bathtub.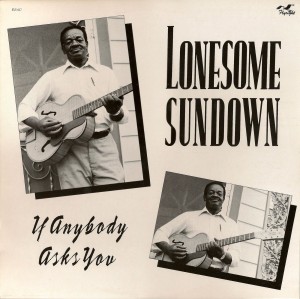 Lonesome Sundown: My Home is a Prison. Apparently, Miller liked the opening guitar riff to this song – it shows up on several other cuts by Lonesome Sundown (aka Cornelius Green). Sundown played guitar for Zydeco legend Clifton Chenier before joining Miller's stable of artists in 1956. Released the following year, this tune is about as blue as blue can get… "It's true I shot my baby, but it's because she did me wrong. The only thing I got is this lonesome jail I call home." Maybe Sundown was haunted by the dark muse behind this song… He eventually became a minister in the ecumenically named Lord Jesus Christ of the Apostolic Faith Fellowship Throughout the World Church.
Lazy Lester: I Hear You Knockin'. Not to be confused with the New Orleans nugget by Smiley Lewis that adds the line "but you can't come in." This is one of those blues songs with near-universal appeal, easily making the transition to rock and honky tonk (check out Dwight Yoakam's version from "Buenas Noches from a Lonely Room"). Sounds like the rhythm section consists of that same cardboard box they used on Mean Old Lonesome Train. Legend has it that Lester met Lightnin' Slim on a bus and talked his way into a recording session at the Crowley studio. We can all be thankful for that conversation.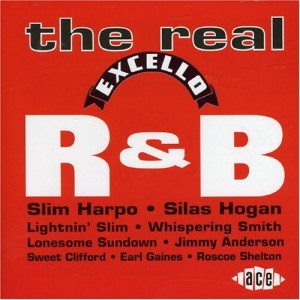 "Rockin" Tabby Thomas: Hoodoo Party. The New Orleans influence is especially strong on this cut by Tabby Thomas, father of contemporary blues artist Chris Thomas King and former owner of Tabby's Blues Box and Heritage Hall in Baton Rouge, LA. Great rhythm and horn part, and Tabby's fine voice is practically swimming in Miller's patented reverb. Louisiana blues doesn't get any better than this – a testament to Miller's genius in the studio.
Jerry "Boogie" McCain: She's Tough. Jerry's girl is so hot, she walks through campus and "professor lose his mind." But she can't hold a match to McCain's blazing harp, which sounds like it could burn the whole place to the ground. McCain obviously inspired the Fabulous Thunderbirds, who included this song on their 1979 debut. And the pride of Gadsden, Alabama, is still playing the blues today. You can check him out at the city's annual Jerry McCain Broad Street Blues Bash (now that's how you honor a blues legend!). I Got Love If You Want It It's Mighty Crazy My Home Is A Prison I Hear You Knockin' Hoodoo Party She's Tough