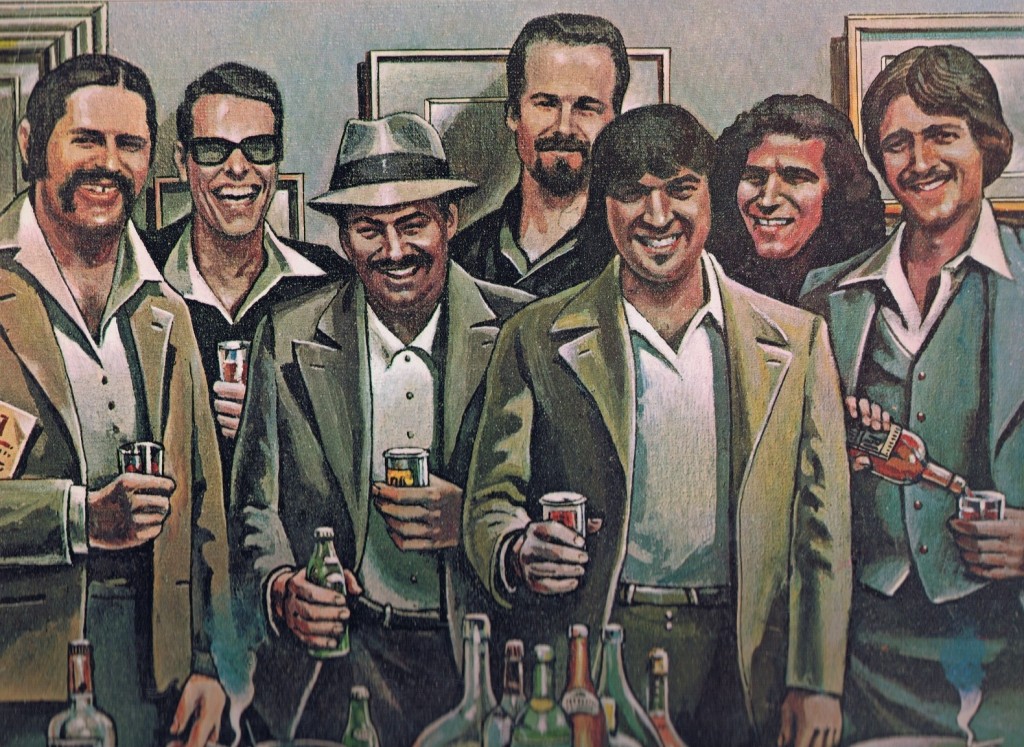 In 1977, I'd just landed in Athens, Ohio, to begin my junior year of college at Ohio University. But more important, I started working at a record store uptown – a great opportunity to fill out my collection with plenty of free vinyl.
Unfortunately, it was slim pickings for this unreconstructed blues hound. Guitar-slinger Freddie King had passed away at the end of '76, and aside from Muddy Waters' great comeback album "Hard Again" (which earned its title when a first listen gave Muddy a chub in his chinos), there really wasn't much new stuff to get excited about. So I kept mining the old stuff – mostly on Chess and whatever label John Lee Hooker or Lightnin' Hopkins decided to sign up with for a few extra bucks.
I really didn't know much about Kansas City jazz and had yet to discover the many joys of jump blues artists like Buddy Johnson and Louis Jordan. So I was completely floored when I came across the first album by a mighty blues and swing band from Rhode Island called Roomful of Blues, with Duke Robillard on vocals and guitar.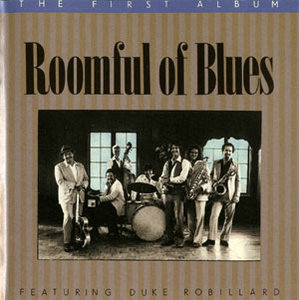 The album was produced by the legendary songwriter Doc Pomus (Save the Last Dance for Me, This Magic Moment, Little Sister, Viva Las Vegas) with able assistance from Joel Dorn, another guy who had already lived the dream – producing more than a few hit records at Atlantic during the late '60s and early '70s for artists like Roberta Flack and Les McCann.
If I had to hazard a guess, I'd say that Pomus and Dorn felt like a couple of love-struck teenagers when they first came across Roomful – a gang of sharp-looking, road-tested hipsters who were completely over the moon for records that rarely made it past the 78 RPM format. Even Count Basie was a fan, calling them "hottest blues band I've ever heard" after sitting in with them in '74.
Maybe the Count was overserved that night. But no question, Roomful of Blues was in a class by itself. At a time when the Sex Pistols were pissing all over Seventies schlock-rock, Roomful of Blues had taken the exact opposite approach – retreating to the hardwood-floored dance halls of the Forties and Fifties to recreate the red, hot and blue sounds of T-Bone Walker, Big Joe Turner and Roy Milton. Red, Hot and Blue
Robillard was the consummate swing-blues guitarist, an old soul who had spent a big chunk of his young 29 years woodshedding with the masters – T-Bone, Lowell Fulson, Buddy Guy, jazz greats like Charlie Christian… Robillard had those and other classic styles down cold. But his soulful voice only added to the timeless feel of that first record, and it was clear that this was Duke's band. I especially love this rockin' version of a tune by R&B stroller Chuck Willis (one of three Willis covers on the album): Take It Like A Man
Duke and company also did a wonderful job covering a T-Bone original first recorded back in 1947, during the last of his landmark sessions with the Black & White label. Based on several focus groups I've conducted over the years, I can tell you with great certainty that I'm Still In Love With You drives women crazy. Every time I hear a lame version of You Look Wonderful Tonight and You Are So Beautiful and At Last at a wedding party, I wonder why this next tune never makes the cut (especially if the couple has a more complicated relationship than those other songs would imply). And it features some fine sax by guest Scott Hamilton… I'm Still In Love With You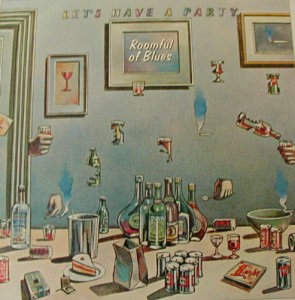 Robillard recorded one more album with Roomful, and it's every bit as good as the first one. Released in '79, "Let's Have a Party" has the same supporting cast – including the very capable Al Copley on piano, sax prodigies Greg Piccolo and Rich Lataille, and swinging drummer John Rossi. As the title and cover suggest, the album is the perfect soundtrack for a booze-fueled house party in some fleabag joint that hasn't seen a freshly paved road in years. Let's Have A Party
My favorite moment on the album is the horn-driven climax to Big Joe Turner's The Chill is On. It makes the point that, unlike many of the retro bands that were part of the '90s swing revival – Big Bad Voodoo Daddy, Cherry Poppin' Daddies, Who's Your Daddy (OK, I made that last one up) – Roomful understood the power of dynamics… of slowly building the tension in a song or solo to the point where you can't help but run over to the stereo and crank it well into the red zone: The Chill Is On
You can argue that, creatively, Duke and Roomful didn't break any new ground. Most of the songs were covers, and they never strayed too much from the original versions. But for me, those first two Roomful of Blues albums had the same impact that many young guitar slingers felt when they first heard Cream play Crossroads – they opened me up to a lot of music I didn't know existed. Those albums led me to the masters of jump blues, and the seductive sound of Ella Johnson crooning over brother Buddy's fearsome horns and relentless rhythm section: (Gonna Go) Upside Your Head/Buddy & Ella Johnson
Roomful had a big influence on many blues bands that followed – including the Fabulous Thunderbirds, which used Roomful's horn section on their "Butt Rockin'" album, and Stevie Ray Vaughan, who followed up on Roomful's cover of Texas Flood with his own version some six years later.
After leaving Roomful in 1980 for personal reasons, Robillard went on to a fairly successful solo career and even joined the T-Birds for a short spell. He eventually recorded with Bob Dylan and toured with Tom Waits, and remains a sought-after session player.
Roomful of Blues continues to record and perform, having gone through a number of lineups over the years. In fact, some 50 musicians have played with Roomful since it was formed as a four-piece back in 1967 – including blues guitarist Ronnie Earl, T-Birds drummer Fran Christina and the late trombonist Porky Cohen, who played with Tommy Dorsey and Artie Shaw, among others. Today, Rich Lataille is the only remaining member from the original band.
Roomful also rose to the challenge of recording with a few of their idols, mainly Big Joe Turner, Eddie "Cleanhead" Vinson and Earl King (I especially like the King album, "Glazed"). The band has earned five Grammy nominations and many more blues awards – but I keep going back to those first two albums with Duke Robillard. That's a band for the ages.
Didn't hear enough Duke on guitar? This'll take care of that.
You might be able to find a few vinyl copies on ebay, but CDs of Roomful's second album are only available on the band's web site.