Fall has arrived in Northeast Ohio, which means five glorious days of breathtaking color. The other 83 days? Take your pick between sort of a rain/mist hybrid or bone-chilling cold, compounded by an impenetrable sky of thick dark clouds.
So naturally this is a time of great reflection… an opportunity to contemplate our own mortality, usually over a few cocktails. It's time to forget about those light, carefree songs of summer. The sun's going down, Katy Perry and Coldplay, so run on home before it gets dark. We need tunes with a little gravitas – songs that embrace the dimming of the day and usher in the long, lonely nights of winter. But most of all, we need another cheap excuse for a random playlist.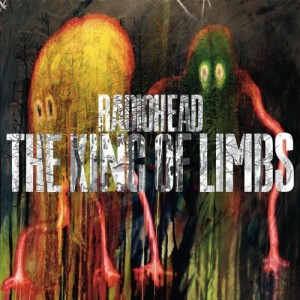 I defy you to take a song, any song, from Radiohead's "The King of Limbs" album and play it in broad daylight. I'm fairly confident it would cause rivers to run backward and small animals to burst into flames. But go ahead and crank it up in the basement, which is where the band recreated these songs for a one-hour special that originally appeared on the BBC (and now is showing on my favorite new cable channel, Palladia). The basement performances are stunning – using embryonic riffs and electronic blips as springboards for knotty, full-blown arrangements that I found mesmerizing, especially when lead singer Thom Yorke started dancing like, eh, the king of limbs. I'm warming up to the album – especially this song: Little by Little But do yourself a favor and watch Yorke and company turn up the heat on these tunes in "Live from the Basement" (see video at the end of this post).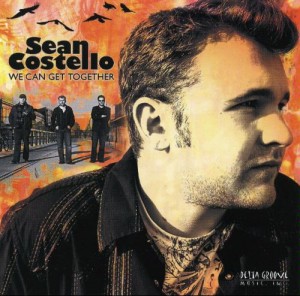 Sean Costello was a very gifted blues guitarist, singer and songwriter who passed away from an accidental drug overdose in 2008 at the young age of 28. As a soloist, he tended to dance along the edges – and you can hear his more adventurous side on Susan Tedeschi's Grammy-nominated "Just Won't Burn," which Costello appeared on when he was only 18. He also recorded a string of genre-bending solo albums, culminating in 2008's excellent "We Can Get Together." It's the sound of an artist finally hitting his stride and leaving behind some of the tired conventions of modern blues. Unfortunately, he left this world just when we needed him the most. Here's a choice cut from his final album to remind us of what we're missing: Anytime You Want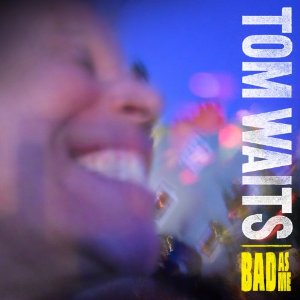 A new Tom Waits album is certainly reason to celebrate. So uncork the cheap shit on October 24, when the Anti label releases Wait's "Bad As Me." He's not the kind of artist who elicits comments like "I hope he records another blah, blah, blah" or "I can't wait until he tackles the Great American Songbook." You just assume he's going to come up with another wildly original work of art; something that will challenge your senses or maybe even alter your consciousness. As Waits himself crooned some 35 years ago, "change your shorts, change your life… change into a nine-year-old Hindu boy." I think that says it all. Now sit back and enjoy this nasty little number from the new album: Bad as Me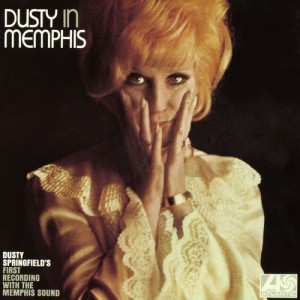 Few things are more achingly beautiful than the sound of Dusty Springfield's voice. Even on the pop fluff – little wonders like Wishin' and Hopin', You Don't Have to Say You Love Me and The Look of Love. Fortunately for us, she hit some of the hard stuff too. Hard soul, that is (not a tasteless reference to the substance abuse issues she struggled with later in life). Many critics regard "Dusty in Memphis" as the high water mark in a recording career that spanned four decades. No argument here… although the whole thing was a bit of a sham given that Dusty recorded her vocals in New York City. Still, some of that Memphis vibe clearly rubbed off, and Dusty returned the favor by convincing the brass at Atlantic Records to sign Led Zeppelin (those Brits sure stick together). Sounds like a pretty good deal to me. Breakfast in Bed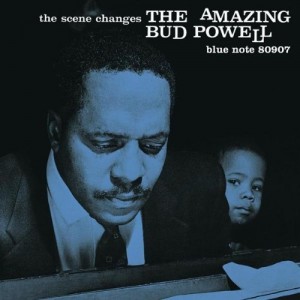 Someday when I grow up, I'll write a post about Bud Powell. I love listening to the great jazz pianist tear through originals like Un Poco Loco and Parisian Thoroughfare. I just can't describe with any authority what I'm hearing (and I know that's why y'all come to this site, right?). I do know that he was the first jazz pianist to approximate the lightning-fast be-bop runs of Dizzy Gillespie and Charlie Parker. And I'm familiar with the conventional wisdom that Powell, who suffered from mental illness and reportedly was "treated" with electroshock therapy, was never the same following a beating he took from police in 1945. Then I listen to performances like Cleopatra's Dream (recorded in 1958) and I have to ask myself, is this really the sound of someone playing with diminished capacity? Cleopatra's Dream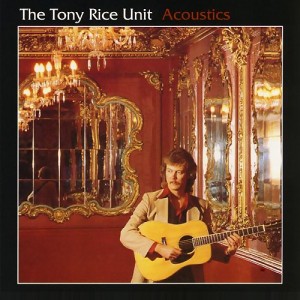 Looks like I ditched the whole fall theme about five songs ago. I'll try to reel it back in with this number by acoustic guitar wizard Tony Rice. Although a bluegrass picker at heart, Rice is just as comfortable interpreting songs by Canadian folkie Gordon Lightfoot or jazz legend Wes Montgomery. He grew up in L.A., which may not seem like a bluegrass hotbed but the city did expose him to the amazing talent of Clarence White, the legendary guitarist for the Kentucky Colonels and the Byrds. Like his mentor, Rice plays even the most straightforward songs with a jazz-like and often skewed sense of phrasing. But back to autumn… This Rice original seems tailor-made for the fall season – a bittersweet blues that reminds us time is slipping away: Blues for Paradise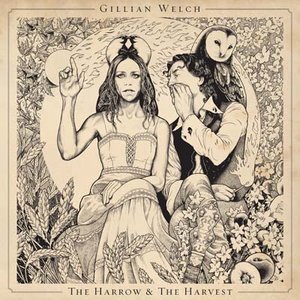 Speaking of fall, let's revisit the wonderful new album by Gillian Welch, "The Harrow & the Harvest." Now I won't go into my usual rant about all the high praise heaped on indie darlings like the Fleet Foxes and the Decemberists while seasoned veterans like the Wood Brothers or Welch (with her longtime foil David Rawlings on guitar and harmonies) are largely ignored. So here's to stark, intimate harmonies and stunning fretwork – not to mention well-crafted originals that somehow sound completely fresh and as old as the hills. We'll leave the virtual dry-humping of those other bands to the experts. Scarlet Town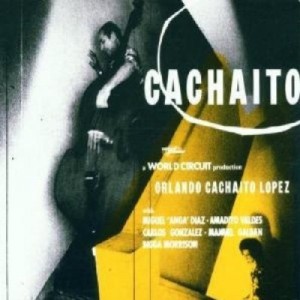 Most songs from the Caribbean are not what I'd call "autumnal." They usually make you (or at least me) think about hot, sweaty, open-air dives that serve enough Red Stripe in one night to intoxicate a small island nation. And maybe this tune does too. But it's definitely on the darker, more introspective end of the scale. The artist is Cuban bassist and composer Orlando "Cachaito" Lopez – nephew of mambo innovator Israel "Cachao" Lopez. Cachaito appeared on the wildly popular and Grammy-winning Buena Vista Social Club album (and accompanying documentary by Wim Wenders) released in 1997. Cachaito's solo release from 2001 was a revelation to me. I was expecting more of the same respectful and almost stately arrangements heard on the other Buena Vista releases. But clearly the man came to play – not just fluid and often funky bass lines, but also with the Afro-Cuban form itself. The album even touches on hip hop and dub reggae (keep in mind, Cachaito was 68 when it was released). He passed away in 2009, joining five other original BVSC members already on the other side… and guitarist Manuel Galban's death earlier this year brought the total to seven. R.I.P. Cachaito, Galban (who plays on this cut), Faustino Oramas, Compay Segundo, Ruben Gonzalez, Ibrahim Ferrer and Pio Leyva. Redencion
Thom Yorke demonstrates why every self-respecting rock band needs maracas…
You've probably seen this video somewhere else, but always worth a second look – Tom Waits' Private Listening Party:
Hey, someone peel a grape for Dusty, stat! (Special thanks to friend and longtime Dusty admirer Andy Moore for sending this clip our way.)
Is that Saul Goodman rolling out the new Black Keys album, "El Camino"??