Psychedelic rock: I know I shouldn't try to boil down an entire sub-genre of music into a few sentences. But here's my take on psych rock.
First and foremost, it changed my life – starting with the moment I first heard Jimi Hendrix coming from the tiny speakers of my transistor radio (a mind-blowing event that I covered here). There was no denying the power of the opening riff to Purple Haze. Just two notes, like a siren's blare. And rock 'n roll would never be the same. Purple Haze
I eventually got a Heathkit POS (piece of shit) stereo and kept it tuned to WMMS in Cleveland, where DJs like Billy Bass ("the classical gas, the man with the special stash") turned me on to Cream, Jefferson Airplane, Santana, The Doors and other heavy bands from the late-'60s. But eventually psych rock lost its appeal… and the best way to explain this is by looking at the changes that took place at roughly the same time in the Catholic Church.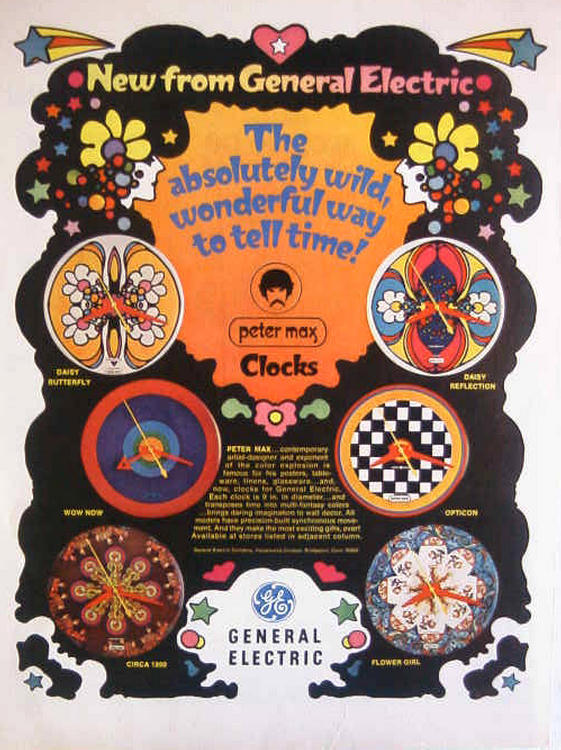 You see, the Latin Mass I remember as a child was all about mysterious ritual (brightly colored vestments, odd choreography, ornate dinnerware), exotic sounds (Latin, Gregorian chanting), intoxicating fragrances (incense) and a solemn act of communion (Communion). Then, almost overnight, most of those grand mysteries were replaced with shiny happy teenagers singing crappy folk songs. At that point I knew exactly what was going on – the church was pandering to me, and I wasn't buying it.
Essentially the same thing happened with psych rock: mysterious ritual (Morrison the Lizard King, Hendrix the Fire God, Janis the Whiskey-Swilling Earth Mother), exotic sounds (said opening to Purple Haze), intoxicating fragrances (weed) and a solemn act of communion (smoking of weed)… All of it was eventually co-opted by ad campaigns straight from Madison Avenue and lame-ass TV shows like The Partridge Family and Laugh-In. I wasn't buying that crap either. But the music lives on, along with a few choice videos from the era.
I love the fact that early purveyors of psych rock, like Roky Erickson and the Austin-based 13th Floor Elevators, somehow snuck past Dick Clark's Vanil-O-Meter and made their way onto American Bandstand. Here's a great clip of the Elevators attempting to lip synch their way through You're Gonna Miss Me… Apparently they were just a couple tabs of acid from a perfect take.
Here's another clip from Cleveland's entry into the Bandstand sweepstakes, Upbeat. This segment from '68 features The Yardbirds with Jimmy Page, notable for the fact that Page is faking Jeff Beck's recorded solo. It's another one of those trippy collages that cropped up way too often during the Sixties (although singer Keith Relf looks very groovy during the guitar solo).
It's hard to find a better artifact from the era than Jefferson Airplane's 1967 appearance on The Smothers Brothers Show, where they performed White Rabbit and Somebody to Love. First of all, White Rabbit remains one of the best examples of psychedelic rock – a wonderful stew of thinly veiled drug references, moody minor chords over a quasi-bolero beat, Jorma Kaukonen's snaky guitar, and that amazing voice (to me, Grace Slick will forever be 28 years old). Second, the Smothers Brothers were a surprisingly subversive force on Sixties TV as they continually battled with CBS network censors over skits that took on, among other issues, racism and the Vietnam War. But their main stock in trade, of course, was being silly – in a mildly anarchic way. Those of you of a certain age will recognize Dick Smothers' comment about "smoking a banana," which at the time was rumored to give you a cheap high (never tried it, so I can't confirm). And the visuals on these clips are vintage Sixties… There must be something inherently disorienting about tiny people floating in an oil lamp.
I'd be remiss if we didn't include the godfathers of psych rock, the Grateful Dead. And this lengthy clip from Playboy After Dark (1969) is mind-blowing in several respects. Let's start with the segment up front, as Hef and a few other well-scrubbed dandies (or "beautiful people," as someone hissed in a youtube comment) "rap" with Jerry Garcia. I love Garcia's description of the two-drum attack: "It's like the serpent that eats its own tail, and they go around and around like that, and if you can stand in between them… they make figure eights on their sides in your head." I think Hef's intended response was "eh, that's great, Jerry… let me go fetch another martini." But mainly, this encounter reflects the whole co-opting process I mentioned earlier. I'm not suggesting that the Dead sold out by showing up at the Playboy Mansion. Hey, it was a simple business decision – and probably a good one, which is why the band stuck around for another 25 years.
You might want to pass on the first number, Mountains of the Moon… pretty dreadful. Pick it up at around 7:10 as the Dead launch into one of their signature freak-outs, St. Stephen. One more sidebar: You'll notice the relative lack of dancers – unavoidable in most "After Dark" videos (although the St. Stephen clip includes the ghostly image of an unrecognizable soul man gyrating throughout). That's because you'd probably need a tab or two to dance along to the song's constantly shifting time signatures.
Of course, psych rock never really went away. But it sure seemed a lot less relevant to pimply faced teenagers in the Seventies (like me) who spent way too much time dazed and confused, listening to good old-fashioned crotch-rock from the Midwest and across the pond. Bands like Grand Funk Railroad, The James Gang, Free, Humble Pie, Savoy Brown, Foghat… riff-heavy bands that rarely strayed from the pocket and left the noodling to the experts, like Sonny Rollins. Mark, Don and Mel (need I say more?) first showed up at the Playboy Mansion right after the Dead, in '69. But they seemed to come from an entirely different time and place. Note the return of the After Dark Dancers, looking fairly ridiculous on the stairs.
Let's say I did psychedelic drugs… I doubt the trippy videos from the Sixties would raise my consciousness. But this one would earn me a trip to see Nurse Ratched.