"Tim, you've just spent another post exhuming a dead blues guy. Are you listening to any music recorded since, say, 1964?"
Another nasty missive in the RCR mailbox (family members can be such pains in the ass!). But it reminded me I should step out of the comfort zone of my own collection now and then and find out what those kooky kids in Brooklyn and Portland are cramming into their smart phones.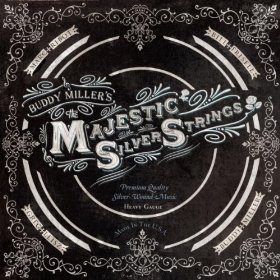 Eh, screw that… Let's head down to Nashville and sample the latest release by alternative country artist Buddy Miller – "The Majestic Silver Strings" (alright, it's been out for a year now, but for me that's brand spankin' new). I'm always leery of these all-star projects, even with a supporting cast this good: singers Patty Griffin, Emmylou Harris, Julie Miller, Lee Ann Womack and Ann McCrary (who sings on Dr. John's "Locked Down"), and guitarists Bill Frisell, Marc Ribot and Greg Leisz (pedal steel). But the end result is far more cohesive and rewarding than I expected. Highlights include McCrary's duet with Buddy on a jumpin' version of the Mickey and Sylvia tune No Good Lover, and a spirited take on George Jones' classic honky tonker Why Baby Why. But I think my favorite is this twisted lullaby about those little pills that keep us from leaping out the open window (written by Ribot and sung by Womack): Meds
Here's a band from Brooklyn I can wrap my head around… I caught Sister Sparrow and the Dirty Birds a few weeks ago at the Beachland Tavern in Cleveland (my buddy Bob Basone and his Akron-based band Wesley Bright and the Hi-Lites rocked the opening set). I knew I was onto something special when the Birds hit a heavy, soul-drenched groove from the get-go. Then lead singer Arleigh Kincheloe took the stage and I felt like an alcoholic at a Jimmy Buffett show. This pint-sized powerhouse had us at "Hello Cleveland" and begging for more after tearing through some funky originals and even a blistering, old-school version of The Rolling Stones' Miss You, which showcased Aleigh's brother Jackson on harp. The band is loaded with talent, including a first-rate rhythm section and some scary horn players (two of them spent some time in Ohio studying at Oberlin College). Here's a little taste of what you don't want to miss if Sister Sparrow and the Dirty Birds land at a club near you (from their new release "Pound of Dirt")… Make It Rain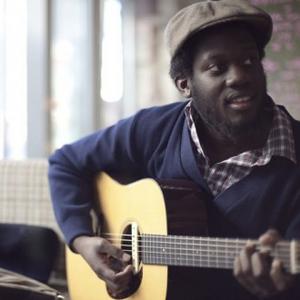 Nephew Dan took a little time off from The Black Keys' recent European tour to record a tune with neo-soulman Michael Kiwanuka. I'll give full credit to RCR supporter The Coppertone for turning me on to Kiwanuka's EP, "Tell Me a Tale." I was blown away by the steamy title track, which shows up along with the EP's Worry Walks Beside Me on Kiwanuka's new release in the UK, "Home Again" (expect a 7/31 release date in the U.S.). His sweet spot is Bill Withers-influenced acoustic soul – one of several spices that end up in this slow-burning original (I'm also getting a taste of The Band, baked in the Jamaican sun). "Lasan was recorded at Ray Davies' Konk Studio in London," Dan said. "We never met before the session, but everything came together pretty quickly. It was recorded, mixed and mastered in two days." And now it's the B-side to Tell Me a Tale. Check here to see if Kiwanuka's June mini-tour of the eastern U.S. and Canada is coming your way. Lasan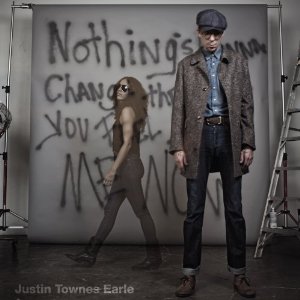 "Hear my father on the radio singing 'take me home again.' 300 miles from the Carolina Coast and I'm skin and bones again. Sometimes I wish that I could get away… sometimes I wish that he'd just call. Am I that lonely tonight? I don't know." I met Justin Townes Earle at a show in Columbus several years ago and made the mistake of mentioning his father, the great singer-songwriter Steve Earle. Bad move. As you can tell by the lyrics to the lead song on Justin's new album, "Nothing's Gonna Change The Way You Feel About Me Now," he has a fairly complicated relationship with the old man. And he didn't exactly warm up to my casual mention of seeing his dad play at a fundraiser in Nashville. Note to self: If you ever run into Justin again… Am I That Lonely Tonight?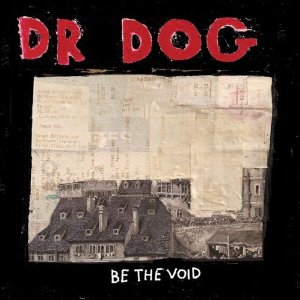 Think of The Beach Boys at their peak, back when they started experimenting with hard drugs… What if Old Man Wilson took away their T-birds and surfboards and moved them to Cleveland, where they had to work all day in a machine shop and rehearse at night in a rat-infested garage? They'd probably sound a lot like Dr. Dog. I passed on the Philly-based band's first few albums, but gained a new appreciation of their highly original pop-rock when I came across this little gem from their latest release, "Be the Void." You can still hear the same trippy harmonies, but the music sounds a little less quirky than their earlier stuff, with fatter rhythms and more focused arrangements. And it all seems to come together on this tune: How Long Must I Wait
Lots of online chatter about "Boys & Girls," the new album by Alabama Shakes… not to mention this nice, lengthy article in the Sunday New York Times. Not all of the chatter is coming from true believers (as one guy groused on Twitter, "The Alabama Shakes album does nothing for me"). OK, I get the fact that they're not exactly creating a revolutionary new form of southern soul. But it's hard to deny the sultry swagger of this tune – and the band's powerful lead singer, Brittany Howard. I think I'll stick with them for awhile… how 'bout y'all? Be Mine
A few of RCR's more loyal readers might think I wouldn't have much love for someone as mellow as Norah Jones. Au contraire, mi amigos. I found her first album, the massive hit "Come Away With Me," to be wonderfully elegant and understated – just the sweet tonic we needed in a post-9/11 world. And to me, tunes like Lonestar have the timeless appeal of classic country… like That's The Way Love Goes by Lefty Frizzell or even Red Headed Stranger by Willie Nelson. But Jones' career has taken quite a few interesting twists and turns since her 2002 debut, and her new collaboration with Danger Mouse, "Little Broken Hearts" (due May 1), could be the most daring departure of all. You'd expect Ribot to write a song about pharmaceuticals, but Norah? Happy Pills
Let's check in with our friends from southwest Ohio, Heartless Bastards… The mighty Erika Wennerstrom and band record a tune for their new album "Arrow" (released in February):