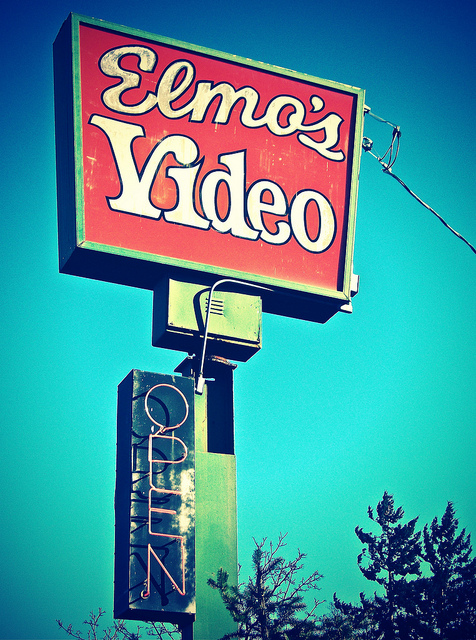 I've got RCR's IT department working on a redesign of our site to address a nagging problem – if you're reading our blog on an iPad and sample a song, it takes you away from our site. And good luck trying to get back. Not what I'd call a seamless reading/listening experience. We've got apps that check your blood pressure and perform minor surgery, but we've yet to come up with a way to optimize Rubber City Review for smaller mobile devices. This, my friends, is a travesty of epic proportions.
But I'm not going to get too worked up about it this week (in other words, Dr. Feelgood adjusted my meds). Instead, I've decided to feature a few youtube clips that caught my attention lately. The only thing these videos have in common is that they touch on some of my favorite forms of music that begin with the letter B – blues, bluegrass and boogaloo. And space-funk. OK, I give… just consider this another random video roundup.
First up: Muddy Waters and band, captured live on Beat-Club, a German music program that ran from 1965 to 1972. I'm going to date this 1970, since it's the same band featured that year on "Goin' Home: Live in Paris." Pinetop Perkins on piano, Carey Bell on harp, Calvin "Fuzz" Jones on bass, Willie "Big Eyes" Smith on drums, and Sammy Lawhorn and Pee Wee Madison on guitars. Not what I'd call a classic lineup, but definitely an underrated one. I love the swagger they bring to one of Muddy's best songs from the era (and the centerpiece of his great "Fathers and Sons" album from the previous year). Gotta love all those sweet-looking Orange amps… maybe Muddy had some kind of promo deal? And how about Big Eyes laying down that loose-limbed but hard-driving rhythm? You can't teach that shit. One last thing: It's a shame Muddy and band had to travel to Europe to get filmed with the kind of production value this music warrants.
Speaking of swagger, I love the way the Joe Cuba Sextet takes over the set to play their 1966 boogaloo hit Bang Bang. It's from a program called Juntos Hoy Como Ayer – rough translation: "Together Today Like Yesterday" – and I'm not sure where or when it aired (if anyone has more information on the show, please send it my way). All of the Joe Cuba clips from it are great – if you like this one, be sure to check out El Raton (sampled by the Black Eyed Peas, believe it or not) and A Las Seis (straight-ahead salsa). The lead singer is Cheo Feliciano, who overcame heroin addiction in the '60s and continues to perform today. This is one badass six-piece… true legends of Latin soul.
If you're a certain brand of music nerd (like me, for example… as opposed to a "Belle & Sebastian" kind of nerd), you've probably asked the question "Whatever happened to Shuggie Otis?" In 1974, the former child prodigy – and son of legendary bandleader Johnny – released one of the greatest psychedelic soul albums of all time: "Inspiration Information." The sleek, jazzy arrangements were way ahead of their time, and Shuggie's stunning fretwork set a new standard for every funk guitarist who followed (here's a taste: Sparkle City). Then he disappeared from sight and hasn't released an album since. Fact is, he was dumped by his record label for taking three years to make Inspiration (that's lightning fast by Guns N' Roses standards!). And he probably ingested a few too many chemicals to help fuel his vision. Regardless, Shuggie was at the top of his game from '70 to '74. Here's a funky little nugget from his first solo album, recorded when he was only 16 years old. And as a bonus, we've brought back the Soul Train dancers to help lure Shuggie out of retirement.
I've always felt a special connection to Doc Watson's music. I grew up listening to my older brothers Jack and Jim play a lot of his songs. I learned how to play bluegrass harmonica by imitating the Nitty Gritty Dirt Band's Jimmie Fadden as he dueled with Doc on the classic album from 1972, "Will The Circle Be Unbroken." I even took the time to come up with a rudimentary version of Doc's Deep River Blues on guitar (just don't ask me to play it after a few drinks). So naturally I was saddened to hear about Doc's passing on May 29. Whenever I hear some indier-than-thou bard idly strumming a crappy-sounding acoustic, I always want to whip a little Doc on him. The man could flatpick, fingerpick, crosspick, chickenpick… Basically, every time he picked up an acoustic guitar you got a sense of the instrument's full potential. And wannabe pickers have been running for cover ever since. RIP, Doc.