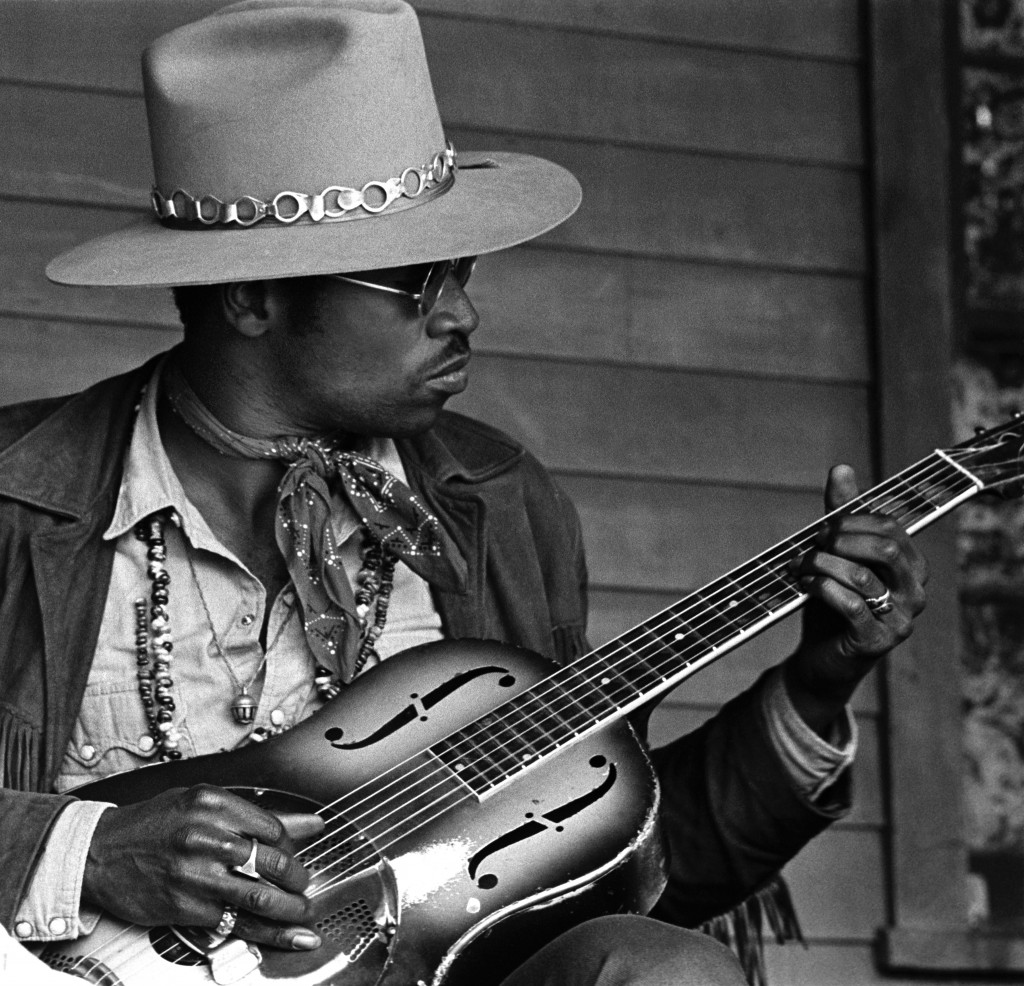 Henry Saint Clair Fredericks turned 70 on May 17. More important, he's coming to our town in a week to perform as Taj Mahal, one of the world's greatest living bluesmen.
He's also one of our greatest interpreters of real world music. That's right, I'm not talking about Esteban, Zamfir or Celtic Women. I mean honest-to-god, life-altering roots music from the southern U.S., Hawaii, the Caribbean, Africa, India… the deeply soulful stuff that makes otherwise normal people travel 5,000 miles to hear someone play a kanun in Zanzibar.
So now I have a few more good excuses to cherry-pick some of my favorite tunes from Taj Mahal's amazing body of work over the past 48 years.
It wouldn't be a stretch to say Taj was a huge influence on me and my extended family of musicians. As a kid, I used to listen from the next bedroom as my brother wore out his copy of the double album "Giant Step/De Ole Folks at Home." And when he left home without it – for reasons I still can't comprehend – it became one of my prized possessions. I'm still mesmerized by the cover photo of Taj standing alone in a big field, looking like the baddest guy on the planet.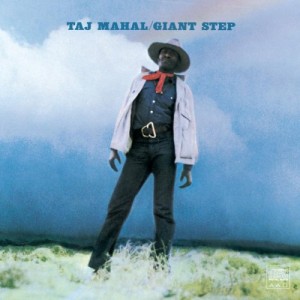 Some of that love rubbed off on nephew Dan, who eventually met Taj when The Black Keys shared the stage with him at a big outdoor festival. When Dan told him how much he dug Taj's version of the Snookie Young tune Chevrolet, he responded by simply humming the song's main riff. Now that's cool. Chevrolet
It's also a pretty good summation of what makes Taj so irresistible. Whether he's singing, picking a National Steel, blowing harmonica, pounding the piano, clapping his hands, tapping his feet, moaning or whistling, Taj always seems to find the essence of a song – and possibly an entire genre. Never flashy, always funky… Taj is the very definition of soul (in the universal sense of the word, of course).
After kicking around southern California with Ry Cooder in the Rising Sons, Taj launched his solo career in '68 with a scorching harp riff on the opening of Leaving Trunk, a tune by Sleepy John Estes. I've played the instrument for years and listened to literally hundreds of harp players, and it's safe to say I'll never get this blast of nasty out of my head. Sure, it's basic, down-home blues… but no one plays it like Taj: Leaving Trunk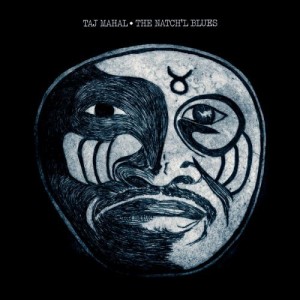 We touched on this next song here, but no self-respecting Taj retrospective should be without it. The lyrics are kinda hippy-dippy: "Gonna move up to the country and paint my mailbox blue… Put some flowers on it baby; paint some trailin' vines and dew." But the groove on this tune is for the ages. And let's not forget Taj's secret weapon, Native American guitarist Jessie Ed Davis (more on him later). This ode to rural living is the centerpiece of "The Natch'l Blues," one of the best albums to come out of the Sixties. Go ahead, play it next to Cream's "Disraeli Gears" – then tell me what holds up better today. Going Up to the Country, Paint My Mailbox Blue
Believe it or not, this next song was written by Brill Building legends Gerry Goffin and Carole King and recorded by The Monkees for their 1966 debut. Taj gave it a whole new feel three years later on Giant Step. Then he recast it again with a live recording in '87, and again in the studio in '91 (from the hit/miss album "Like Never Before"). But my favorite version remains Taj's first. With one stunning take, he might've created a new genre of music – let's call it Cosmic Country Soul. Dig those slippery licks by the late, great Davis. Take a Giant Step
In the late '60s, Taj was backed by three Oklahomans – Davis, Gary Gilmore on bass and Chuck Blackwell on drums. The material was mostly blues-based, with a few side trips to Memphis soul, gospel and even a country rocker or too. And no other band on the West Coast could cover this ground with as much taste and feeling as these guys. As Taj points out in his book Taj Mahal: Autobiography of a Bluesman, "I thought this band of a Native American, a black American, and European Americans could have a solid impact. We were what the country was formed of." Taj was especially moved by his guitarist, and even began referring to their act as The Davis Band. Blackwell said it best (with an Okie drawl, no doubt): "(Davis) had some kind of deal in there that no one else had, a melodic, haunting deal that he did and still played in the three-chord blues progression." Here Davis stretches out in great style on a slow blues originally performed by The Hawks (later known as The Band): Bacon Fat
After Giant Step, Taj started searching for a new sound – something a little less amplified and more inclusive. "I didn't want to fall into the trap of complacency," he said. "I wanted to keep pushing the musical ideas I had about jazz, music from Africa and the Caribbean." Here's a Taj original with a timeless strut… The lyrics are distinctly American, but the music seems informed by both European and African traditions. Another fine cultural fusion, Taj-style: Cakewalk Into Town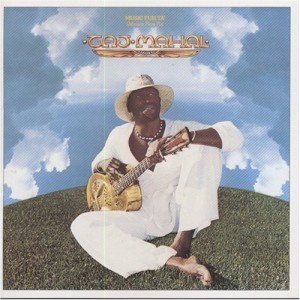 The Caribbean influences became more overt during the '70s. Taj often performed and recorded with Robert Greenidge, a steel drummer from Trinidad, and even brought in Jamaican master Aston "Family Man" Barrett for some straight-ahead reggae on the '74 album "Mo' Roots." Here Taj and his Caribbean band (circa 1977) tackle an old calypso by Roaring Lion, who appropriated the lyrics from The Four Mills Brothers' 1915 song I Ain't Got Nobody for his chorus. The Four Mills Brothers
Even though Taj is a roots music scholar, he never seems to take this stuff too seriously. I like how he brings a healthy dose of humor to some of his best material, often with spoken asides ("You know, it's really good to play for y'all out there on the end of this here phonograph needle") or even a dead-on impersonation of Howlin' Wolf. It would be easy to think of this next tune as a novelty song – except most novelty songs don't sound this damn good (Taj kills it on piano). Big Legged Mammas Are Back In Style
Some roots music purists are quick to dismiss Taj's recordings for the Private Music label in the '90s – including the Grammy-winning albums "Senor Blues" and "Shoutin' in Key." Faithful renditions of blues and R&B standards… very few originals… slick production… obligatory guest artists like Eric Clapton… But I stuck with him, mainly because you can find some of his best performances as a singer on these albums. Case in point: a "road song" that he co-wrote with the brilliant New Orleans-style piano player Jon Cleary. Yeah, the band is dressed up a little bit, but that voice is hard soul: 21st Century Gypsy Singin' Lover Man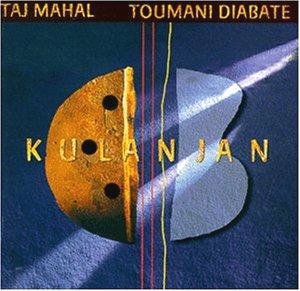 Taj's most accomplished cross-cultural outing might have been his 1999 collaboration with Malian kora player Toumani Diabate, "Kulanjan." In Art Tipaldi's book Children of the Blues: 49 Musicians Shaping a New Blues Tradition, Taj talks about the importance of passing along the African tradition:
"The large majority of Afro-Americans have a hard time dealing with blues, because it comes from such a painful past. The problem is that most people have never been able to get beyond that painful past to find out what the music sounds like on the other side… you have to go back and listen to music that's older than 350 years – you can start to see how it has functioned, in terms of festivities, of burying people, of children coming into the world, of people getting married. It's totally functional music." Mississippi-Mali Blues
So much more Taj to savor: the Hula Blues Band… live recordings with the Pointer Sisters and a full horn section… solo guitar renditions of songs by Elizabeth Cotton and Etta Baker… heartfelt reggae covers… the "Music for Little People" recordings (big favorites around our house)…
With this last category in mind, I'll close with a Taj original I used to play for my baby daughter during bath time. Could've used the sound of those steel drums bouncing off the tile walls… Queen Bee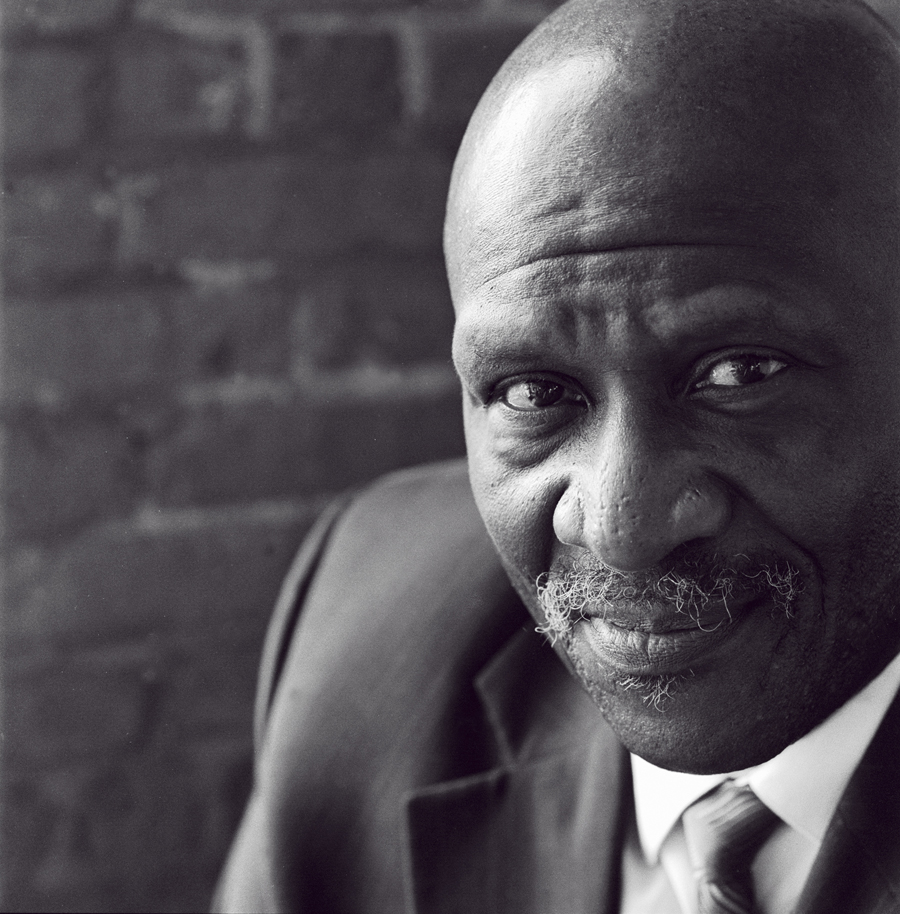 On Aug. 21, Sony Legacy Recordings will release "The Hidden Treasures of Taj Mahal 1967-1973," a two-disc collection of previously unreleased studio and live performances. And if you're in the Rubber City on Saturday, Aug. 11, bring your lawn chairs downtown to see Taj and band perform at Lock 3. For more tour dates and other Taj-related news, go here.
Taj and 3 Okies tear it up on The Rolling Stones' Rock and Roll Circus, 1968: