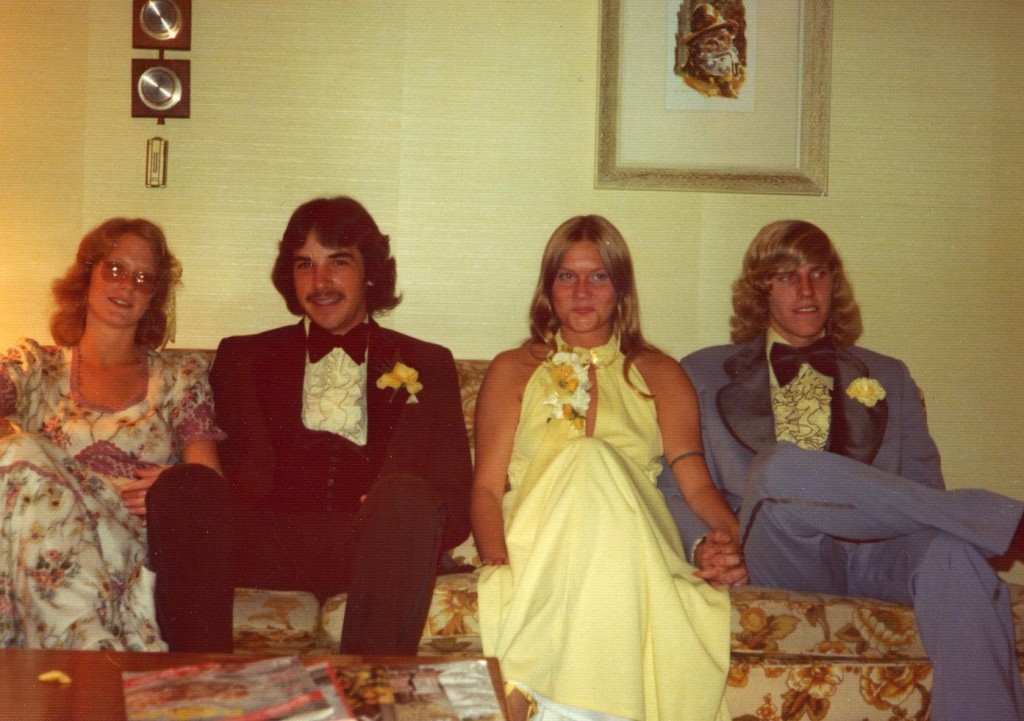 Every year I get together with five or six of my high school buddies – as well as assorted spousal units and special guests – for a party at my friend's alpaca farm just outside of a small town in southern Ohio.  Now this town is a good three-plus hours away from our alma mater, St. Vincent-St. Mary in Akron.  In fact, it's a good distance from just about everything.  One of the running jokes on the morning after the party involves asking for the Sunday Times and a cup of Starbucks joe (although I've been told the frozen breakfast burritos at the mini mart are actually quite good).
But our relative isolation allows us to reflect, in a somewhat impaired manner, on all things Seventies.  And for me, of course, it's all about the music – which is why I'm in charge of coming up with a five-hour playlist that draws from that awkward era between the hippies and the punks.
Several of the activities don't require musical accompaniment.  There's the shooting competition led by Officer Tony.  And then there's the obligatory golf-like event organized by Fern, the honorary Mayor of Batavia.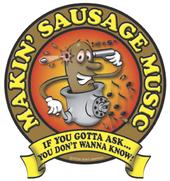 But the main event of the weekend focuses on the making of sausage, using a century-old stuffer and several miles of entrails.  Over the years, this has become a highly synchronized activity involving wine, accompanying dishes, exotic spices, Seventies music and near-constant bitching from all of us about how much ground red pepper to put into the pork.  This bitching dissipates somewhat as the evening progresses – which is why we need special containers, originally designed for the nuclear industry, to hold the late-night sausage (note to self: rephrase that before posting).
Dazed and confused…
I thought that coming up with a playlist for this event would be fairly easy.  After all, I burned through what seemed like several thousand dollars in my youth buying albums by the Rolling Stones, the Allman Brothers Band, J.J. Cale, Little Feat, Taj Mahal, Steve Miller Band (before he was the Joker), Fleetwood Mac (before they were a joke), Savoy Brown, and so on.  Now I could've referenced other Seventies acts like prog-rockers Yes, King Crimson and Emerson, Lake & Palmer, and the ubiquitous city/state bands like Chicago, Boston, Kansas, Duluth, whatever… but I hate that shit – and unlike most other DJs, I don't take requests.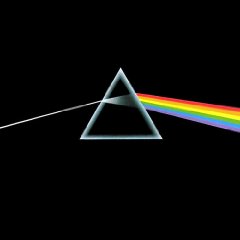 I also could've mentioned the most iconic album (and image) of our high school years, "Dark Side of the Moon" by Pink Floyd. But that's like saying the baseball game kicked off with the Star Spangled Banner.  It's safe to say that no other generation has had such an omnipresent soundtrack.  Of course, this was back before the music industry was such a fragmented mess, when it was possible for huge masses of people to share the same musical tastes and sources.  I heard "Dark Side" so many times during the Seventies, both intentionally and otherwise, that I'm not sure I can work up a visceral reaction to it today.  I won't question that it's one of the most important musical achievements of the 20th Century.  Just don't play it for me, ever again.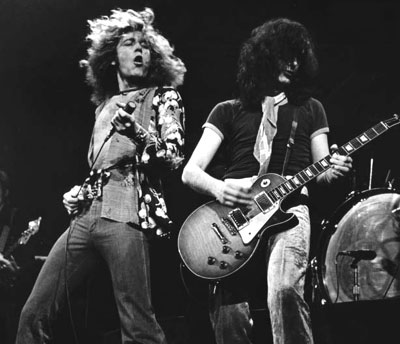 A lot of stuff I grooved on in the Seventies sounds pretty lame today.  I'll start with the musical moment that defined every young man who came of age in that era – the arrival of Led Zeppelin's first album in 1969.  How can that be, you ask?  Well, first, Led Zeppelin may have landed in '69, but they rocked every high school kid in America in the early Seventies, period end of story.  And second, this is my blog, so I'll pretend it was released a year later to make my point.  And that point is… oh yeah, lameness.
There are many moments of great power and majesty in Led Zep's first – which completely altered my reality when Brother James' friend Bill Austin first brought it over to the house, holding it carefully like the small explosive it was – but this next little number ain't one of them… You Shook Me/Led Zeppelin
Everything up to that point actually works pretty well, but I just can't get beyond Robert Plant yelping like some crazed, rabid blues hound in heat.  I'm reminded of a capsule review I once read about "Apocalypse Now" – two hours of great drama, leading up to a cameo by Don Rickles.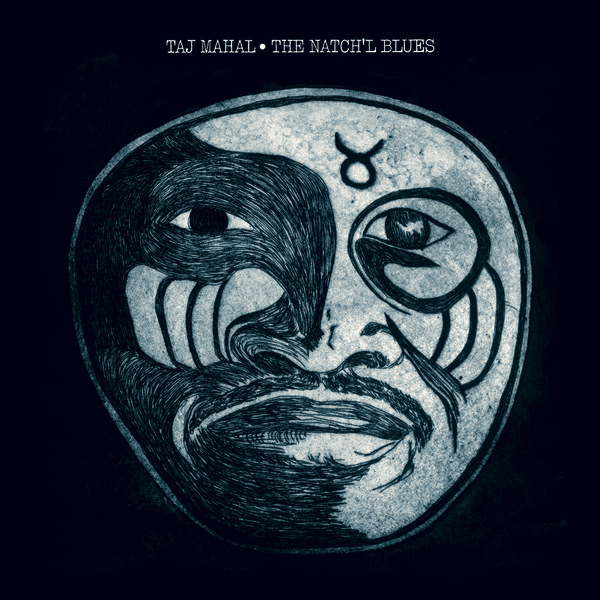 A lot of other stuff on my playlist holds up much better.  And, once again, I'll cheat a little – by picking an album that was recorded in late '68.  I really don't consider Taj Mahal's "The Natch'l Blues" part of the Sixties anyway… it's not the least bit psychedelic or mind-expanding, and the lyrics are fairly straightforward (except for something about painting a mailbox blue).  "The Natch'l Blues" is a rootsy collection of mostly blues-based songs – eight originals and four covers, and only one extended jam.  Taj is a triple threat with his gritty voice and perfect touch on harp and national steel.  But the album's secret weapon may be guitarist Jesse Ed Davis – an American Indian from Oklahoma with an endless supply of slippery, soulful licks.  I've listened to this album regularly since it showed up on my radar screen in the early Seventies… hard to believe it was recorded more than 40 years ago. Going Up To The Country, Paint My Mailbox Blue/Taj Mahal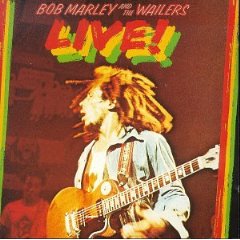 Another notable album from that era is "Live!" by Bob Marley and the Wailers, recorded on July 18, 1975, at the Lyceum Ballroom in London.  This was Marley's third tour of England, and you can tell by the crowd response that he'd become a major phenomenon.  One of the great pleasures of the album is hearing this steady roar in the background – the same sound you typically hear at World Cup Soccer matches… in other words, the sound of many delirious people shouting and singing at the same time.  And, unlike some other live albums, it seems like the crowd's quasi-religious fervor was more than warranted.  It may be one of Marley's best performances, live or studio, and certainly better than some of the slick recordings he made late in his career.  Here's the raucous opening to Lively Up Yourself… Lively Up Yourself/Bob Marley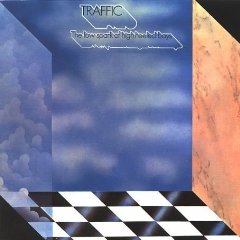 I also have a weak spot for Steve Winwood and his band Traffic.  Winwood started his career (and might be ending it) as kind of a slavish interpreter of American soul.  Not to take away from tunes like Gimme Some Lovin' and Roll With It, but I like the fact that in most of his work with Traffic, Winwood isn't afraid to sound, well, British.  To my ears, early-Seventies classics like "John Barleycorn Must Die" and "The Low Spark of High Heeled Boys" sound very organic – what you'd expect when three hugely talented Brits hide out in a countryside cottage, experiment with god knows what and explore their own roots for a change.  It's really genre-bending at its best – not quite jazz, not quite blues or folk, and certainly not sea chanteys… just an oddly familiar-sounding mix of influences that these guys seemed incapable of screwing up.  Here's part of an extended jam that closes out "Low Spark"… Rainmaker/Traffic
None of the tunes on these albums would ever show up on a "Classic Rock" playlist.  But I'll spare you from my usual rant about this dreadful format (if it were a form of torture, I'd cave right away).
Instead, I'll use this opportunity to thank Mark, Francis, Sophie and Sadie for graciously welcoming the Mongol Horde from the North to their beautiful home in the country… by giving a shout-out to the Sausage Party regulars – wife Laura, Jim and Martha, Fern and Patty, Pat and Mary, Don and Donna, Tony, Mickey, and assorted hangers-on… and by leaving you with this quick list of a few other Superhits from the Early Seventies (or at least the version that would exist in a parallel universe).  I purposely left off my favorite funk and soul of the era – that's a subject for another post.
A little gem from ZZ Top's best album, "Tres Hombres" (released in 1973) – Low Rider meets the Texas Hill Country: Sheik/ZZ Top
Another great live album that I completely wore out, "The Allman Brothers At Fillmore East" (1971): Statesboro Blues/The Allman Brothers Band
I'm a proud veteran of the Rolling Stones' 1972 concert at the Akron Rubber Bowl (yes, I was five years old), and this was the song of the summer: Tumbling Dice/The Rolling Stones
From Bonnie Raitt's first, back in 1971 – still her bluesiest album: Finest Lovin' Man/Bonnie Raitt
So much J.J. to choose from… Why not start at the beginning, "Naturally" (1971)? Crazy Mama/J.J. Cale
Before Rod became irrelevant, he fronted one of the great rock 'n roll bands of all time… Also evidence that Ron Wood could play. Bad 'N' Ruin/Faces
Ry Cooder reinvents a song by zither-strumming evangelist Washington Phillips, from 1974's "Paradise and Lunch": Tattler/Ry Cooder
Still the greatest soundtrack album of all time – made even better with the "Deluxe Edition" treatment in 2003: The Harder They Come/Jimmy Cliff
On the video front, I'd love to post the party scene from the movie "Dazed and Confused."  It's almost as if the director, Richard Linklater, were a documentary filmmaker at half the parties I went to in high school.  Instead, I'll offer this prime example of what ethnomusicologists have labeled "stoner rock," featuring one of the great voices of the Seventies, Paul Rodgers.