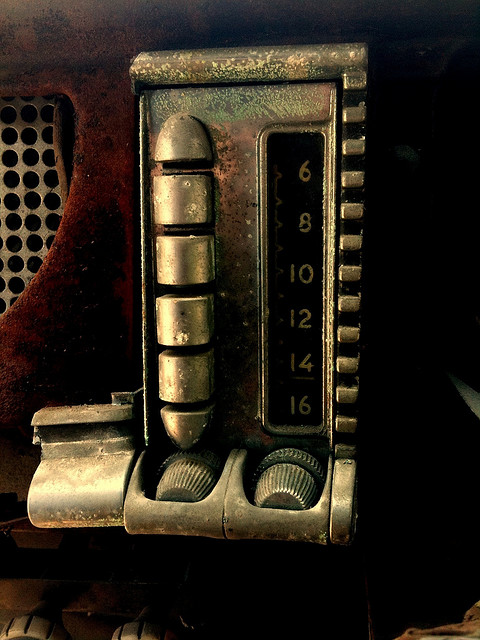 Music nerds of a certain ilk (my ilk) are quick to declare the death of terrestrial radio. Fact is, it's not quite dead yet, but definitely on life support… unless you're a fan of mainstream country – in which case you're probably happier than a pig in slop.
I'm not happy at all about my car audio situation, for several reasons: 1) Mainstream country makes me want to rip off my own head; 2) My iPod auxiliary cord stopped working several months ago; 3) I get bored listening to my "Memphis Mix" CD over and over again; and 4) I'm too cheap to replace my standard car radio with a satellite version. I know, all of this pales in comparison to the Syrian crisis… Maybe I should just bag the music and get the blow-by-blow on NPR.
Actually, that last option would be fine, but my local NPR station mostly airs symphonies by dead German composers. And despite my best efforts to gain a better appreciation of classical music, I just can't make the leap. Must have something to do with all that time I misspent in the '70s smoking Turkish cigarettes and listening to Grand Funk Railroad, Humble Pie and Blue Oyster Cult.
There is another option. It's a form of radio programming called Adult Album Alternative (AAA) – sort of a modern-day version of the progressive, album-oriented rock format that was popular in the '60s and '70s (especially here in northeast Ohio during the glory years of WMMS and WNCR). According to Wikipedia, today's format tends to favor artists "on the fringe of mainstream pop and rock as well as many other music genres such as indie rock, alternative rock, alternative country, jazz, folk, world music and blues." Sounds like something a guy like me should embrace, right?
Also sounds like a good excuse to check in with our good friend and kindred spirit, Rick Saunders – longtime resident of St. Augustine and proprietor of the Deep Blues blog. Since Rick and I are self-anointed experts on virtually all the genres listed above ("virtually" meaning we own lots of old blues and jazz records, some of which we bought by mistake), we decided to weigh in on a few tunes from a typical triple-A playlist. And we'll apologize in advance to our good friends who toil away for little or no pay at our local alternative radio stations. Hey, could be worse… you could be programming smooth jazz.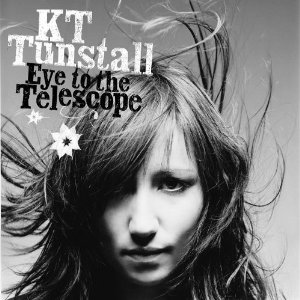 KT Tunstall/Black Horse & the Cherry Tree
TQ: I kinda like this down-home bluesy tribal stomp… Gets a little old after 3-4 listens though.
RS: This song is a Febreeze for radio. Much like The Black Keys make you feel relieved and refreshed when they come on the radio, this song removes the stank from the airwaves. Her version on Live With Jools Holland is terrif. She does a good version of this with Daryl Hall on his web show too. Just sayin'.
Edward Sharpe & the Magnetic Zeros/Man On Fire
RS: So the dude from Black Crowes has changed his name and started doing Marty Robbins doing 5th Dimension covers in the form of Dan Fogelberg? I haven't trusted the Amish/chimney sweep look since Come On Eileen. I don't care but I'm glad they exist.
TQ: It's a little too hippy-dippy for me. If I were a wood nymph, I'd frolic to this one.
John Mayer/Queen of California
TQ: So this guy's still an asshole, but now he's a sensitive backwoods folkie troubadour asshole? I don't get it.
RS: I don't think he's an asshole at all. Unless maybe you're still upset about his breakup with Taylor Swift. Hey man, mistakes were made, OK? Back off it. I'm watching the acoustic version with John dressed up as a sad James Taylor clown, replete with wide belt, brim and workshirt. I shouldn't slag the guy. I really do respect the hell out of him. He's never insulted me or bored me with what he does. He's a very tasteful bro… perhaps our new Stephen Stills. The full-band version and a live version of Queen of Cali was a gentler Allmans-esque exploration. It's Mayer as Midnite (Hotel California) Rider. Mayer scores big because he's not just a player, he's a listener. Radio would be better off with more thoughtful crap like this.
Gotye/Somebody That I Used To Know
RS: It's lovely. And I like it even more for the appearance of the Australian vocalist Kimbra (look for her version of Nick Cave's Plain Gold Ring). I dig that this is just a bunch of kids hovering over keyboards. Even live they are tasty.
TQ: John Mayer… really?? OK, I'll back off. I like Kimbra a lot better.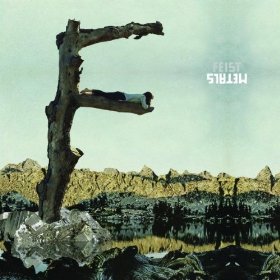 Feist: How Come You Never Go There
TQ: Great song – I need me more of this. It's the antithesis of that bombastic melismatic American Idol diva thing. Everything about this tune is wonderfully restrained – lyrics, arrangement, vocals. Sweet guitar solo too… nice tone.
RS: That's just damn delicious. It reminds me of Tunstall in that it's a sexy, mysterious groove with some really nice surprises. A really exceptional song.
Jack White/I'm Shakin'
RS: So, why does this exist? Who cares? It's less than filler.
TQ: I like the album, but he's pretty ham-handed with his covers (just listen to about half of the White-produced Wanda Jackson album). Sends me right back to the original: Little Willie John/I'm Shakin'
Simple Minds: Don't You (Forget About Me)
TQ: I hated '80s rock back then. Now I have to relive the horror? (I can't even bear to sample this song.)
RS: How can you hate this, you commie? The '80s were madness. We were all rock stars for 20-minute bumps via McDonalds coffee spoons at the time. So you hate Echo and the Bunnymen? Psychedelic Furs? What the hell were you listening to in the '80s? Bob James? Al DiMeola?
TQ: Guilty as charged re: Bunnymen, Furs. What was I listening to? No comment.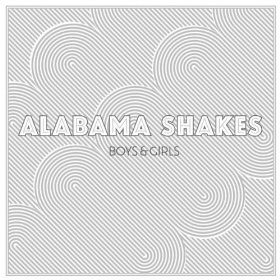 Alabama Shakes/Hold On
RS: I've been following these kids for a year or more now. They are a fresh sound but have a lot of hype to live up to. Part Staples, part Tracy Chapman, with a little BKs and Lenny Kravitz, all played by Dave Matthew's fans. We'll check back in 3-5 years and see what's what.
TQ: I'm diggin' this band. Have you seen them perform? They remind me of the kids in high school who were relegated to the worst table in the cafeteria. This is the sound of sweet revenge.
Eric Hutchinson/Watching You Watch Him
TQ: I actually participated in a triple-A format focus group. After listening to yet another earnest singer-songwriter ply his craft, the woman sitting across from me said "this guy needs to grow a pair." I told her it seemed like the programmer was afraid of black rhythm. We hit it off pretty well after that.
RS: This is what kids who grew up listening to their parents' Edie Brickell and Paul Simon Graceland and Dire Straits albums have wrought. This guy would definitely score the cover of Non-Threatening Boy magazine. It's a nice little pop song. Not memorable enough to rank with Benny Mardones, Paul Davis, Robert John or Billy Vera as a one-hit-wonder ear worm.
The Black Keys: Gold On The Ceiling
RS: Not my fave Keys song by far but a major step forward (from a band already known for taking chances and making smart choices) for them in terms of pop arrangement, production, etc. Oddly enough it makes me think Dan's been listening to the Bunnymen and '80s music. Noooooooooo!
TQ: Hey, I've got an idea… Let's loop the opening guitar riff: Solid Gold Guitar
Here's a song I'd like to hear on the radio… From Antibalas' self-titled new album:
And here's another one, from Jimmy Cliff's great new release, "Rebirth." Whoda thought Cliff and Rancid would be such a winning combination? Love it. (From Letterman, with maybe a couple members of Rancid in the band.)