Two years ago (on 10/10/10, to be precise), we lost one of the greatest soul singers of all time. Here's a much-belated tribute – a few of our favorite Solomon Burke songs from his early years with Atlantic Records.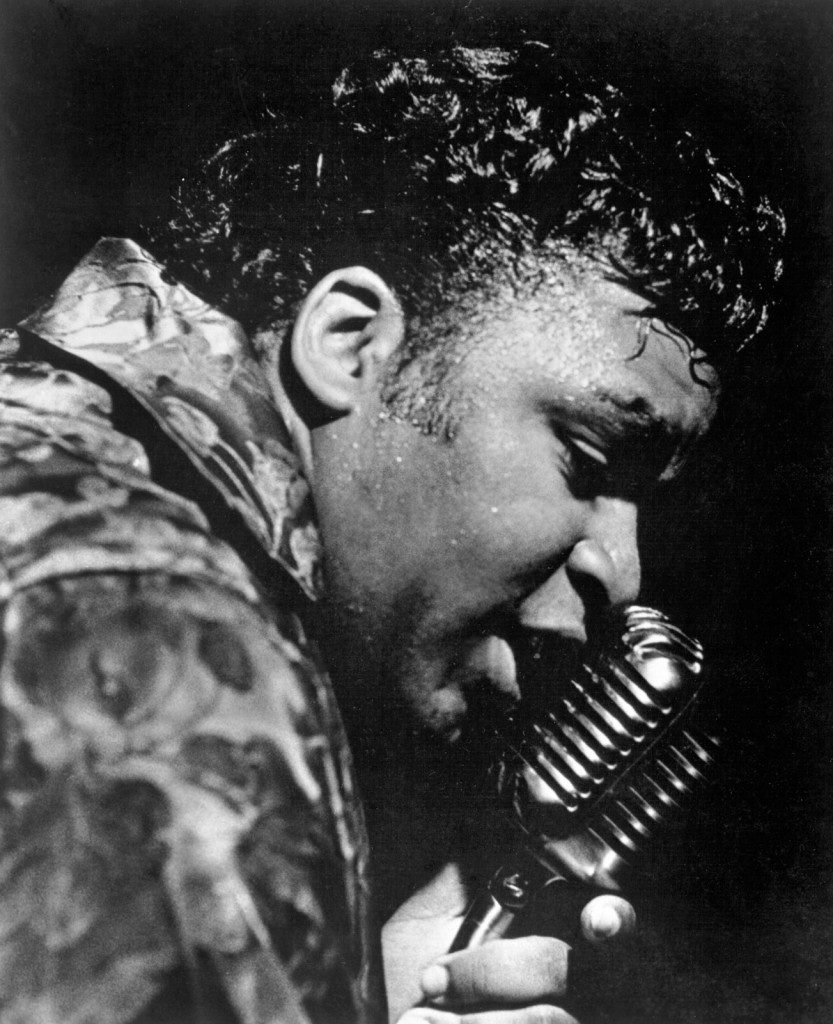 1964… Moptop Mania hits America. The Beatles completely dominated the U.S. pop charts throughout the year. The band's first appearance on the Ed Sullivan show attracted 73 million viewers, or 40 percent of the nation (that's probably five times the share of today's highest-rated TV program). By the end of the year, the band had sold 25 million records in the U.S.
Meanwhile, the folks running Atlantic Records were sweating bullets. Ray Charles was long gone, the songwriting hit machine of Leiber & Stoller left in '62, and the label's licensing deal with Memphis' Stax Records had yet to pay big dividends.
Atlantic did have something going for them at the time – Solomon Burke. When the soul legend showed up unannounced in Jerry Wexler's office back in '61, the label VP signed him right away. And Burke rewarded his trust by delivering a big hit in September of that year – a melding of gospel-flavored soul and country that beat Ray Charles to the punch (Brother Ray's groundbreaking album "Modern Sounds in Country and Western Music" was released the following year): Just Out Of Reach (Of My Two Open Arms)
Burke came up with a few more hits during his first four years at Atlantic, practically keeping the label afloat during the British Invasion. As Burke pointed out many years later, "What Jerry Wexler and (label co-founder) Ahmet Ertegun had in the 1960s was faith in the artists. This is what is rare today. The record companies don't have faith anymore, they have statistics." (From "Music Man: Ahmet Ertegun, Atlantic Records and the Triumph of Rock 'N' Roll," by Dorothy Wade and Justine Picardie.) That faith paid off again in the late '60s as Atlantic Records got its mojo back with an amazing roster of rock and soul artists, from Wilson Pickett and Aretha Franklin to Led Zeppelin and Crosby, Stills & Nash.
But I keep going back to those classic rock 'n soul tunes that Burke recorded during Atlantic's lean years – stunning little gems that somehow keep getting buried under the Beatles' early catalog (I can assure you, Solomon's stuff gets played a lot more around my house than "Meet the Beatles"). Here are a few favorites: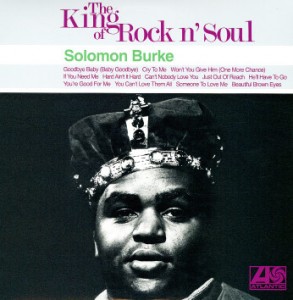 Cry To Me I'm not sure how to describe the funky, stuttering rhythm on this tune… sort of a mutant rumba beat? It definitely owes a debt to one of Atlantic's biggest hits, Ben E. King's Stand By Me. But I'm partial to the deeper groove and lyrics on Cry to Me. The song was written and produced by Bert Berns, who was heavily influenced by the Latin music he grew up listening to in the Bronx (Berns spent some time in Cuba before he became a Brill Building legend). So he probably couldn't resist adding a little Latin twist to Burke's gospel soul.
Home In Your Heart I love the original from '62, but I thought I should include this remake with The Derek Trucks Band from 2002. It's one of my favorite latter-day Burke recordings and ample proof that the man's voice didn't lose a step over the years. It's also great to hear Trucks and band rise to the occasion – clearly they were fired up to play with their hero.
Goodbye Baby (Baby Goodbye) Among his many other vocations (including mortician and pharmacy owner), Burke served as archbishop of the United House of Prayer for All People. That's probably why you can't miss the gospel feel in some of his best recordings (and it comes through especially strong on his hair-raising live album from 1984, "Soul Alive!"). If King Solomon had held one of his services at the Apollo Theater, it probably would've sounded a lot like this minor hit from 1964.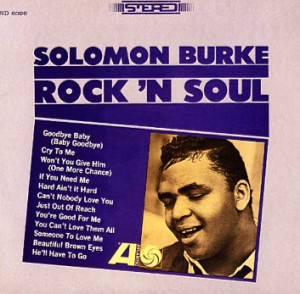 Won't You Give Him… In 1999, Robert Cray recorded a great cover of this hidden treasure from Burke's first Atlantic album, the aptly titled "Rock 'N Soul." But Cray couldn't top the original version of Won't You Give Him (One More Chance), which includes some tasty 12-string guitar (probably courtesy of session man Billy Butler) and fairly advanced, almost Beatle-esque chord changes. Interestingly, it didn't make the essential Burke anthology on Rhino, "Home in Your Heart," but it certainly ranks as one of my all-time favorites.
Everybody Needs Somebody To Love Among King Solomon's many admirers were the Rolling Stones, who gave this tune a garage-rock feel in '65. And as much as Burke appreciated the gesture, he couldn't help making a few pointed comments about the songwriting credits for his '64 hit (from "The Last Sultan: The Life and Times of Ahmet Ertegun," by Robert Greenfield): "I wrote the song and Jerry (Wexler) suggested I had to put his and Bert Bern's name on the song so somebody would play it. We bickered constantly over the fact he wouldn't give back the writing and publishing and that carried on until his demise. They're still credited and they're getting 75 percent because Jerry escalated the ownership once the record took off and groups like the Rolling Stones recorded it."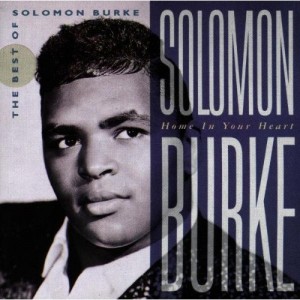 Got to Get You Off My Mind Here's a pop-flavored number from '65 that sounds like it was pulled right out of the Sam Cooke catalog (well, maybe if you ignore the churchy choir). Burke often performed it live, which makes sense given its universal appeal and killer hook. If anything, it demonstrates that Burke might've been one of Atlantic's better songwriters – no mean feat when you consider the likes of Leiber, Stoller, Berns, Doc Pomus and Mort Shuman.
Maggie's Farm Think of all the great artists who have covered Bob Dylan over the years. Now listen to Burke's ballsy remake of Maggie's Farm from early '65. Surely it ranks among the very best Bob covers. I couldn't resist sharing a few interesting factoids about this tune, courtesy of Wikipedia (yeah, I occasionally borrow from the site's Knowledge Monks): flip side of his #2 R&B hit Tonight's the Night… released prior to Dylan's single and outperformed it on the charts… one of the first Dylan covers by a black artist… But most important, it almost out-rocks the original.
Burke's popularity waned during his last four years with Atlantic, but the material was consistently strong (including some deep soul he recorded in Muscle Shoals with the Swampers). And it's hard to imagine a more satisfying comeback than the one that began with Burke's 2002 release "Don't Give Up On Me." Let's save a few of those nuggets for a future post.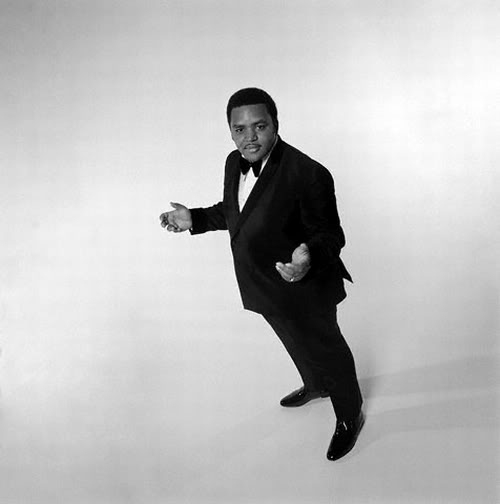 Solomon Burke gives it up for his faithful and then launches into Don't Give Up On Me – live at the 2003 Pinkpop Festival in Landgraaf, Netherlands, where King Solomon obviously had a strong following.