Recently it occurred to me that I haven't posted anything on this site since December 2017. At that time, I was still trying to process how a country with as much power and global influence as the United States of America managed to elect Donald Trump as our president. (Don't worry, I'm not going to spend the next 10 paragraphs wringing my hands over this sad state of affairs… just hoping you'd believe that my extended hiatus was due to some profound existential crisis, as opposed to another version of the time-honored "dog ate my homework" excuse.)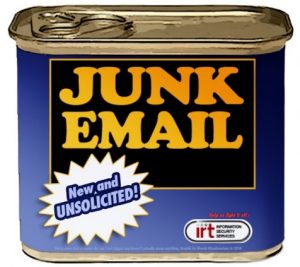 Of course the truth lies somewhere in between. Let's not discount lack of interest (both yours and mine), lack of pay, fatigue, countless distractions (the time-honored "other shit got in the way" excuse)… not to mention the 5,000 examples of Russian spam that greeted me a few weeks ago when I decided to check RCR's comments section. "Girls of Desire: All babes in one place, crazy, art"… "Big Ass Photos – Free Huge Butt Porn, Big Booty Pics"… "fur boots hot mom tube porn"… And those gems were pulled from just the first five comments. Clearly I've got a lot to learn when it comes to monetizing this site. 
The important thing is, I'm back. Not sure I have the intestinal fortitude to follow up with another post. But at least I did a little research on this one, which mainly involved peering into the shallow recesses of my mind to share a few worms that, for better or worse, haven't worked their way out yet.
Retirement. At the risk of over-sharing, let me just say that I recently reached the end of a somewhat peculiar and at times rewarding professional career. Trade magazine scribe, political speechwriter, corporate speechwriter, advertising/sports marketing hack… To paraphrase the great philosopher Jerry Garcia, it's been a long, strange trip — and now it's time for me to do whatever the fuck I want, whenever (and wherever) the fuck I want to do it. But I'm still dealing with some residual "bad juju" from said career, so I've decided to start by addressing it through an aggressive regimen of yoga, pickle ball, weekly blues jams and craft beer (Head Hunter IPA is God's Sweet Nectar). Stop nagging… I'll eventually add a few volunteer assignments — as soon as I figure out which ones could really use the help of a barely skilled, somewhat-impaired aging white dude.  
Road Maintenance. So far, my wife and I have resisted the idea of moving to a sunnier, warmer locale like Florida or Arizona (or a more recent fantasy, Mexico). So that leaves us stuck here in Akron during an especially shitty time of year, dealing with a city administration that hasn't done a very good job of keeping our roads plowed and paved. Now excuse me for launching into full fogey mode here, but it seems like the new playbook for community leaders is to dazzle young urban hipsters with buzzwords like transformative and disruptive while ignoring the fact that there are few things more transformative and disruptive than an unplowed road after a major snowstorm. Fact is, hipsters like their pop-up stores and farm-to-table restaurants, but they also like knowing that their Uber drivers can make it to those places too. In other words, in our quest to become a Great American City, let's not forget to spend a little time at Good.
Wall. No, not THE Wall. I'm talking about the one we plan to install around the periphery of our back yard. Something strong, attractive and secure. Of course we'd like to be able to see through it too, so I'm thinking of a structure about 30-feet tall — made from a combination of concrete, steel and plexiglas, with native vines gracing its electrically charged, barbed-wire crown. But we'll still need to leave a 10-foot gap for the undocumented gardeners to get through.
White Men Ranting. Is there anything more emblematic of this current cultural moment than the Angry White Man? Think Brett Kavanaugh ("I liked beer. I still like beer…"), Lindsey Graham ("This is the most unethical sham…"), Donald Trump (basically whatever he just tweeted in ALL CAPS)… just a few examples from the right. But what about white guys on the right side (sorry, couldn't resist)?? A few days ago I came across a glorious rant from an unlikely source, the otherwise bipartisan-spirited and fairly centrist Democratic Senator from Colorado, Michael Bennet. Full disclosure: I got to know Michael back in the '80s when we both worked for another pragmatic centrist, Ohio Governor Dick Celeste. Against his better judgment, Michael shared a few drinks and wide-ranging chats with me in the bars of Columbus (you know, we liked beer…). And that gave me all the evidence I needed that he's the real deal. But even someone as measured and reasonable as Bennet has a breaking point. His occurred on the Senate floor following a whiny plea by Ted Cruz: let's find a way to pay federal workers (this coming from a lapdog for the guy who owned the shutdown):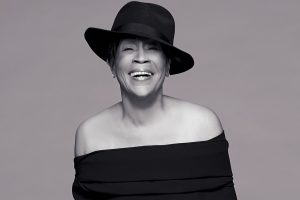 Bettye LaVette. Another reason to go on living: Times Have Changed, a first-rate collection of Bob Dylan covers by the great soul/funk/blues/rock singer Bettye LaVette. Dylan wrote the song Political World at the end of the '80s, around the time when George H. W. Bush took over as our 41st president. But I don't think Dylan had him in mind. His unsettling sense of doom can't be pinned on the failings of any one politician. "We live in a political world where courage is a thing of the past. Houses are haunted, children are unwanted… The next day could be your last." The only thing scarier than those lines is the way LaVette delivers them (with added menace from Keith Richards' guitar on the turnarounds): Political World
This song by Pony Bradshaw. The band landed on my radar screen when I received a few RCR-related comments from former guitarist Craig Pratt, who apparently shares my aversion to Bro Country. I definitely liked what I heard at the time (Pratt's a very tasty picker, as evidenced by the video for Josephine at ponybradshaw.net), and then this song showed up on my Facebook feed through a sponsored post (hey, maybe that shit really works!). Pony is a pseudonym for James Bradshaw, a self-proclaimed "southern Rimbaud" whose debut album Sudden Opera is set to land in June on Rounder Records. If the rest of it shares the same soulful vibe as this tune (featuring another tasty guitarist, Jedd Hughes), then I'll add Pony Bradshaw to my "steady rotation" playlist along with LaVette and a few other current obsessions: