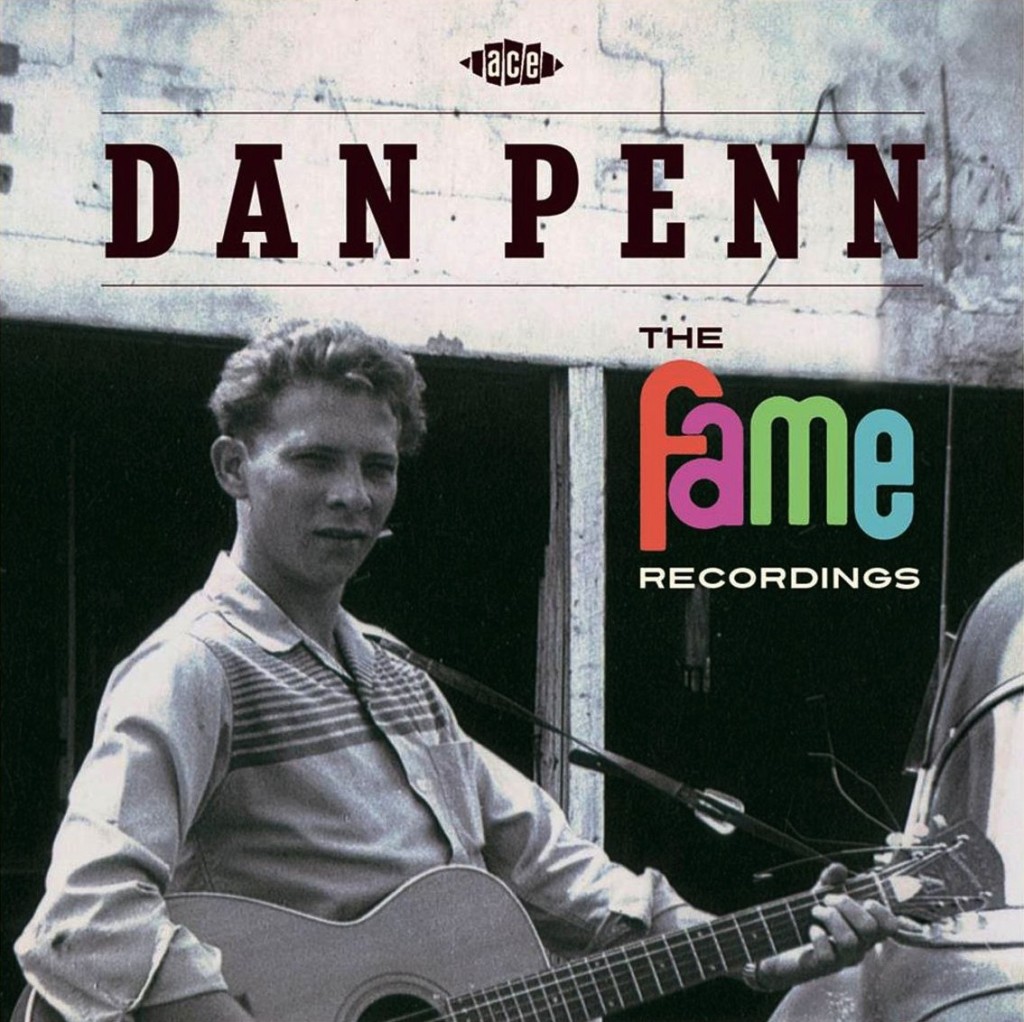 One of the most soulful and satisfying reissues from the label that does it better than anyone – UK-based Ace Records – features a major figure in the Muscle Shoals music scene, Dan Penn.
A native of Vernon, Alabama, the former Wallace Daniel Pennington gained renown mostly as a songwriter and producer. He started writing and recording back in the early '60s in the Muscle Shoals area, primarily at FAME Studios. Penn eventually left for Memphis in 1966, where he wrote soul classics like The Dark End of the Street with record man Chips Moman. But this collection focuses squarely on 24 sides that Penn cut at FAME, with little involvement from the studio's otherwise domineering owner and producer, Rick Hall (mainly because Penn and his musical cohorts liked to record late at night).
Most of the songs are co-written by another Muscle Shoals legend, keyboard player Spooner Oldham. All of them feature Penn's searing vocals – one of the main reasons why I can't pry myself away from this collection.
Of course you'd also expect some clever wordplay from the guy who co-wrote I'm Your Puppet, Do Right Woman, Sweet Inspiration, Take Me (Just As I Am) and many other classics of southern soul. And you'll find plenty of that on The Fame Recordings. "Take a good look, take your last look at me walking out your door; take a good look at my good looks… I won't be back no more." As Penn points out in an interview with Alec Palao (liner notes), "that's one that got away, nobody ever had a hit on it." And you'd be hard-pressed to find a better prison song than the chain-gang lament Rainbow Road, immortalized by Arthur Alexander in 1972 (Penn: "I know Rick arranged this, because there's a damn banjo!"). Rainbow Road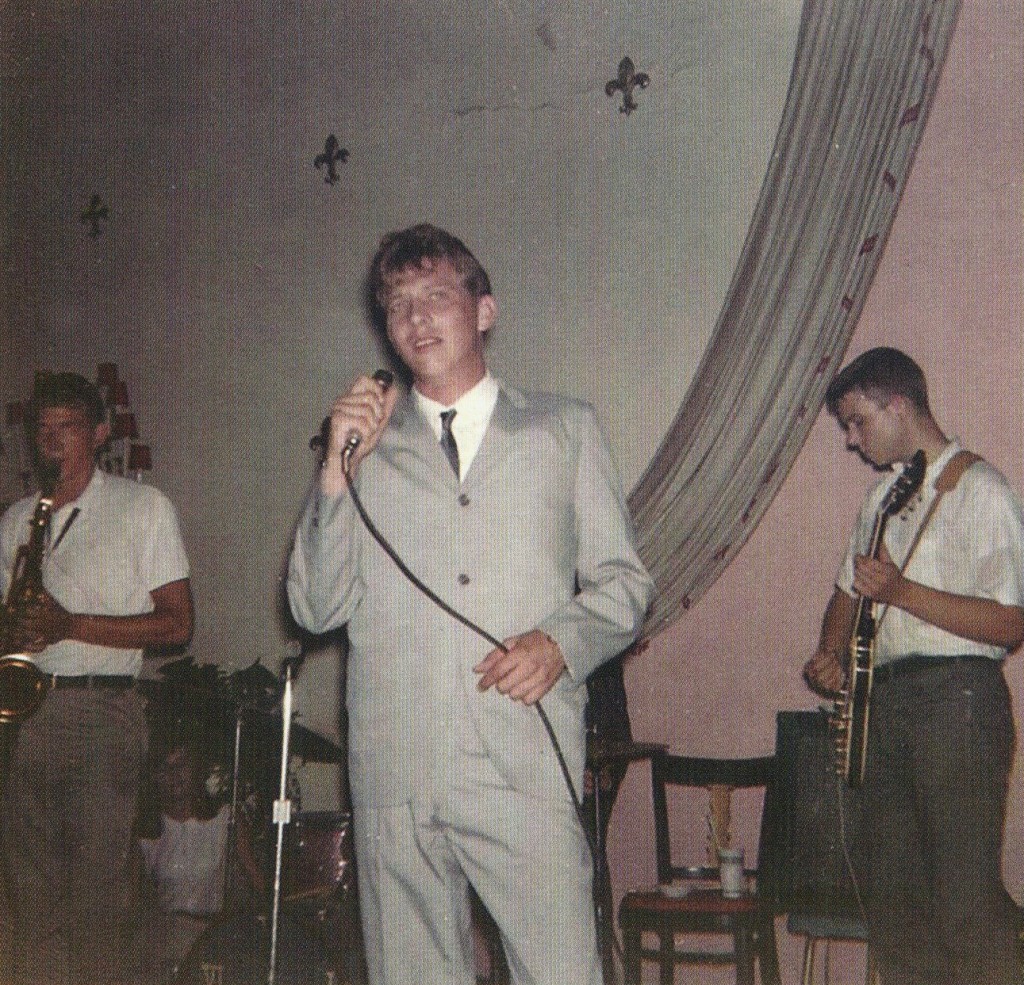 But Penn's gutsy, go-for-broke singing is the real star of the show here – that, and the deep, fat sound of the FAME Studios' house band (two different lineups, actually) in glorious mono. At one point or another during his three-year run at FAME, Penn's backup musicians included Spooner, Junior Lowe (bass/guitar), Jimmy Johnson (guitar), Roger Hawkins (drums), David Briggs (keys), Norbert Putnam (bass) and Jerry Carrigan (drums).
It's a real joy to hear the dominant sounds of the era – soul, rock, Brill Building pop, Motown, blues – filtered through a group of relatively unschooled white guys from the deep south. Here's Penn's take on the uptown New York sound of Ben E. King, Bobby Darin and The Shirelles (he must've been on to something, because The Drifters cut this one in '65): Far from the Maddening Crowd
The one-two punch of Penn's blue-eyed soul singing and his dream band of session pros left me searching for any credible reason why all of these tracks (except Take Me) haven't seen the light of day over the past five decades. Who in their right mind would toss this one on top of the "don't release" stack? Don't Lose Your Good Thing
Well, that person was probably Hall, who might've felt that his best hope at the time was with black artists like Joe Tex and Jimmy Hughes. And it looks like Penn bought into that approach too. Even though he spent much of his teenage years touring the south with his fearsome R&B band The Pallbearers (with their own hearse, of course), Penn never considered himself much of a performer. So he didn't have any problem shifting his focus to songwriting – especially when he started to see the royalty checks from Puppet, a huge hit for James & Bobby Purify in 1966.
As great as Penn sounds on these recordings, you have to respect his estimation of how artists like Otis Redding improved on his originals. For the sake of argument, I've sampled a slice of Penn's take on You Left the Water Running next to Redding's demo, recorded at FAME in '66. "It was a good song from the park on," he told Palao, "but it never took wing until Otis got a hold of it that night, and in just a few minutes transformed it: (sings) you left all the water running." You Left the Water Running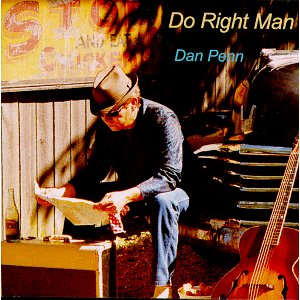 I'm a big fan of Penn's '94 release "Do Right Man" – as good as any soul album that's been recorded over the past 20 years. So I also found it interesting to compare this older, wiser guy with his younger self. On this sample, you can hear his original version of It Tears Me Up (recorded in '65 and covered a year later by Percy Sledge) next to the remake from "Do Right Man." If anything, Penn's voice grew more nuanced and expressive over the years. It Tears Me Up
I could drone on a lot more about these long-lost recordings (the liner notes include a nice description of the "ping pong" technique that Penn employed with the studio's two 1/4-in. tape decks to overdub vocals and other instruments). But I'll refrain and just share a couple more favorites.
As I pointed out earlier, Penn covered a lot of ground stylistically, with nods to (among others) Joe Tex, Bobby "Blue" Bland, Sam Cooke, Marvin Gaye… basically just about every black artist who inspired him. On this cut, he gets his Motown on to great effect: Come Into My Heart
And if you're wondering what a little uptown blues would sound like in an Alabama roadhouse… Strangest Feeling
Dan Penn is alive and well, living in Nashville with his wife of nearly 50 years, Linda. He doesn't have an active website and, aside from a placeholder on Facebook, seems indifferent to social media (further proof of a higher force). But he still performs now and then (I think), so if you're spending any time in the Nashville area, pay attention.
Dan Penn and Spooner Oldham perform The Dark End of the Street… masterful.