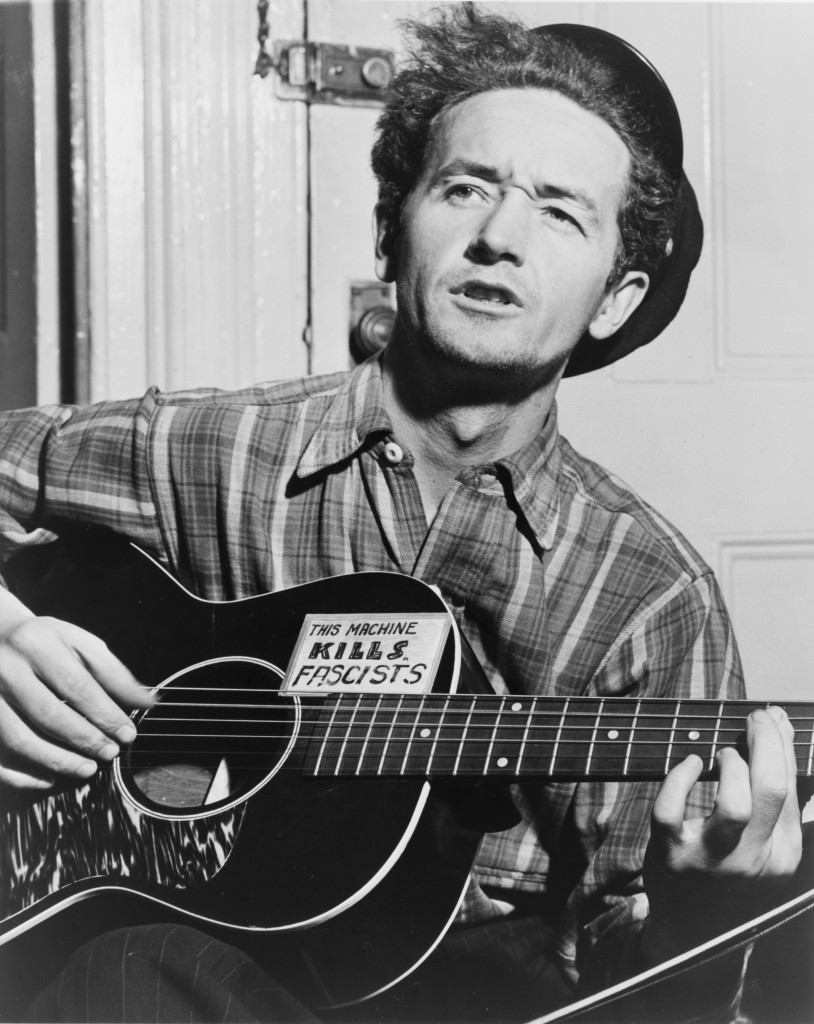 I've always had great respect for the power of a well-crafted protest song. But you won't find me poring over an album by Pete Seeger (god rest his soul). I'd rather hear Miles Davis deconstruct a ballad like My Funny Valentine. Then again, as several jazz critics pointed out, Miles' more soul-searching and aggressive outings from the Sixties served as his own form of protest against the status quo – and an expression of what many African-Americans were feeling during that turbulent era.
Rather than pretend to be an expert on songs with social themes and agendas, I decided to defer to someone who knows this stuff inside out – David Little, a Cincinnati-based political activist and communications consultant. I became fast friends with David when I met him at a sausage party hosted by one of my high school buddies (for more on this strange ritual, check here). Turns out we not only play in the same musical sandbox, but we also have similar views regarding the nation's political landscape. Let's just say, intelligence and reason have become rare qualities in public service – and don't get me started on teabaggers.
David also has been giving a series of lectures at the Cincinnati Public Library on "The Emergence of Political & Protest Music" (upcoming presentations are listed at the end of this post). If the first lecture on the post-World War II awakening is any indication, get there early for a seat.
I'd be remiss if I didn't add that David participates in occasional Vinyl Nights at area clubs – opportunities for local vinyl obsessives to share their favorite albums, talk about how said LPs changed their lives, and play a few select cuts. In other words, group therapy… with cool tunes and drinks.
Let's get right to the discussion…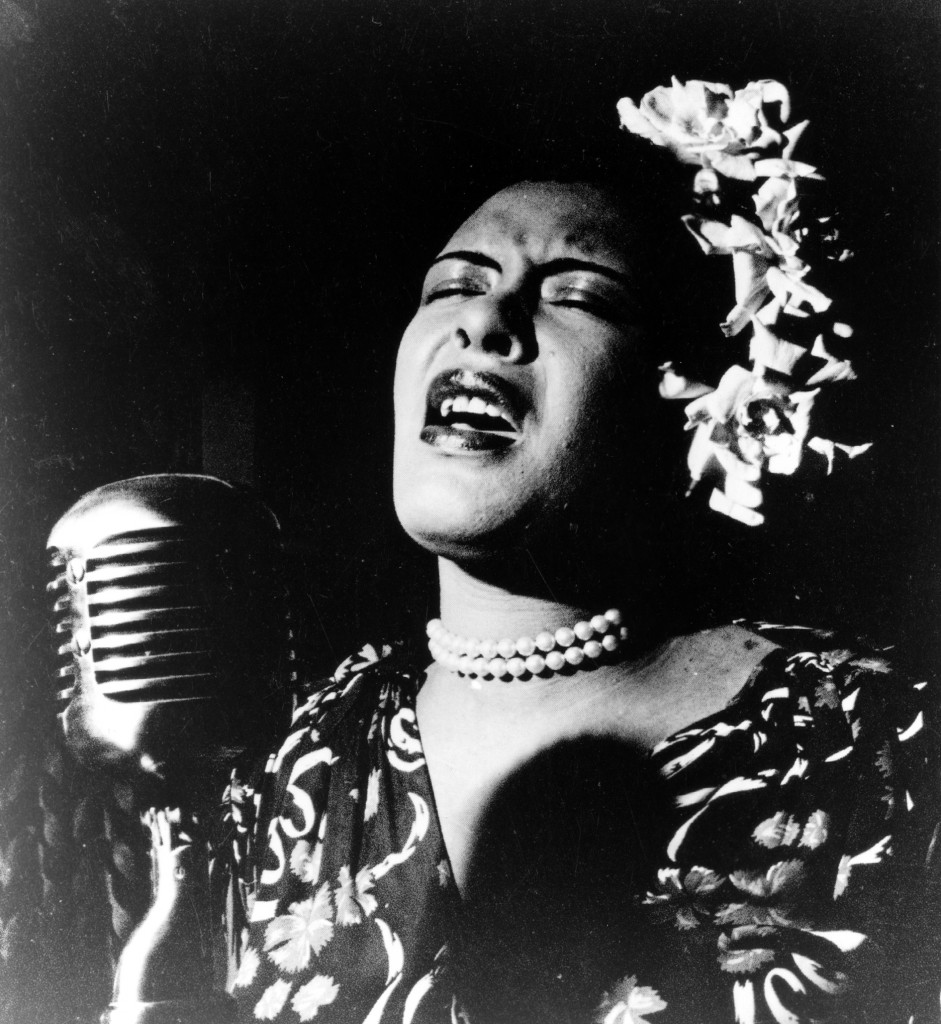 T.Q.: Your lectures focus on the Fifties as a defining era for the modern protest song. I'll buy that, but what about songs like Strange Fruit, Leadbelly's The Bourgeois Blues and Woody Guthrie's early Dust Bowl songs? Any love for the Thirties as a particularly fertile period for protest?
D.L.: Well, I realize that it's virtually impossible to start any analysis of the history of protest song without a nod to those who broke the first ground with RECORDED and attributed music. So in my first lecture, I played Leadbelly's Bourgeois Blues and related the story of how it came to be and followed it with Billie Holiday's version of Strange Fruit. Then Frank Sinatra doing The House I Live In in 1946, which was criticized because of the line "all colors and all religions too… that's America to me." Apparently the power of anti-Semitism was still real despite the revealed horror of the war and our role in defeating fascism. So yes, I showed the Thirties some love and moved into the Forties with the Almanac Singers with Woody Guthrie and Pete Seeger and, toward the end of the first lecture, unearthed a rare Sons of the Pioneers track called Talking Atomic Blues They highlight the vocal by using the scream of a falling bomb at the beginning and end. Coming with cowboy-smooth harmony, it's deadly effective.
I tend to lock in on a song's groove and structure, often at the expense of the lyrics. So my favorite protest songs are usually less overt and more musical, such as For What It's Worth and A Change is Gonna Come. What songs would you use to reform a guy like me?
I don't think that reforming you is necessary as both songs you mention are also "word" songs where the lyrics are important. Although Buffalo Springfield's For What It's Worth might sound tame and a tad confused, it was clear that the emerging youth counterculture was being confronted on the Sunset Strip by heavily armed police who threatened the protesters with arrest and bodily harm. And the battles were just beginning. It's a plea to observe and to be aware of the danger of confrontations to come. With the lines "what a field day for the heat" (meaning what a glorious opportunity for the delighted police) and "battle lines are being drawn" (which spoke to the struggle taking place across the nation), young people such as Stephen Stills were picking sides for the oncoming culture wars. This song will likely be a feature in part three of the lecture series.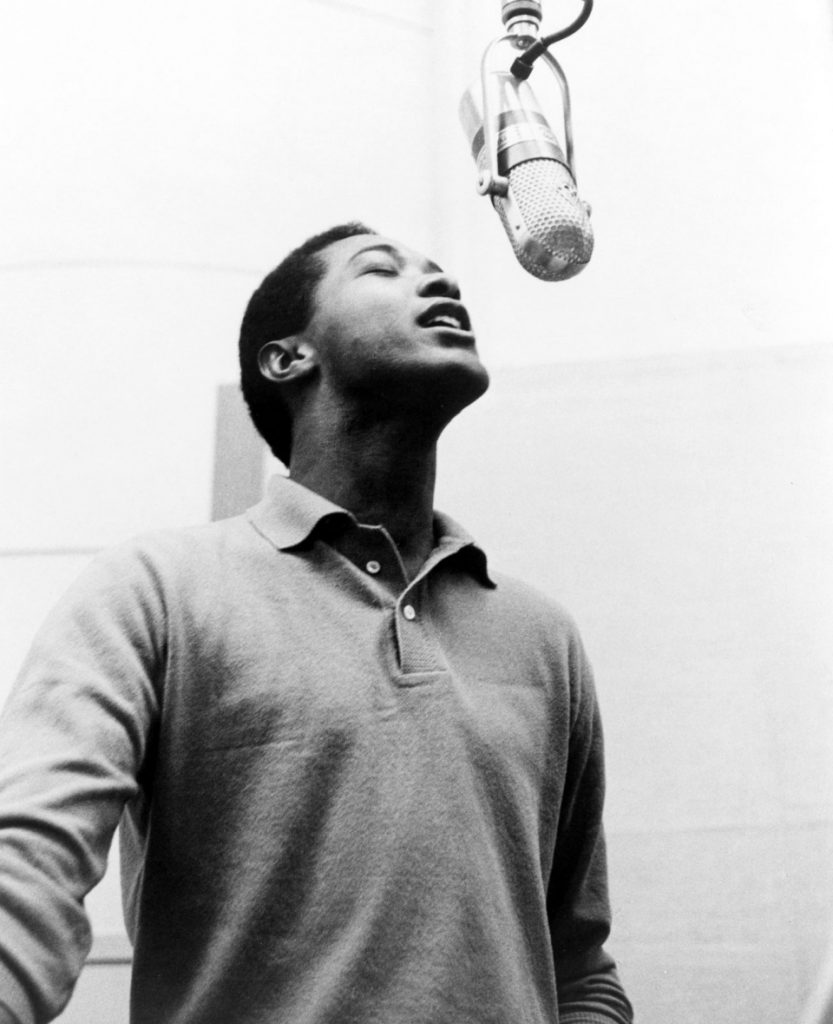 Sam Cooke's A Change is Gonna Come harkens back to the time when slaves would speak in codes and in song to recruit or alert others about the Underground Railroad "freedom train" or other news or grievances. A Change is Gonna Come is a modern spiritual whose message gently encouraged acceptance or even spurred the listener into action to speed the change, which was both historic and inevitable. This song will most certainly find a home in part two of the lecture series, which covers 1962-66 and is entitled "The Heat of the Battle." This session will focus on civil rights, civic unrest and the early transitions of the anti-war movement and the counterculture.
What songs do you feel have been most effective in bringing about positive change?
That's a difficult question, but it would have to be those songs that cut across demographic lines, had staying power and became popular enough to influence public opinion and therefore public policy.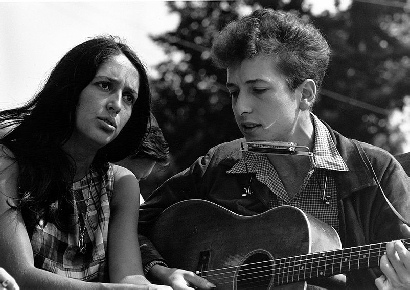 I would say that We Shall Overcome became such a song and was even used by President Johnson in his famed civil rights speech, to the astonishment of many. John Lennon's Give Peace a Chance certainly had a large audience and easily became an anthem for anti-war rallies and organizations. In addition, I think that The Staple Singers' Respect Yourself was dynamic, and Aretha Franklin's Respect, given to her by Otis Redding, came to be seen as not only respect between those in a romantic relationship, but for African Americans; it was a demand for respect from their society. Lastly, James Brown certainly changed the attitude and the language with his Say It Loud, I'm Black & I'm Proud (released in 1968). Almost overnight, the terminology for people of color became Black rather than Negro.
Ohio by CSN&Y is a great, snarling, outraged protest song. Any other good ones from our native state?
Ohio is vastly important as it was released rapidly as almost an instant commentary on the horror we had all just witnessed. The song was on the air within weeks of the murders at Kent State. I can think of no other song written that comes from Ohio, with the possible exception of those by Phil Ochs, who hailed from Texas but lived in Ohio during his late teenage years and briefly attended Ohio State. Of course he migrated to New York City and began penning dozens of important, topical songs there. So really for purposes of this discussion, he should represent Ohio.
I come from a political background; you continue to work in politics. Both of us could easily be described as left of center. To be fair, let's look at the other side of the equation. Outside of Okie from Muskogee, are there any right-wing protest songs worth a second look?
World War II featured probably hundreds of aggressive pro-war songs, mostly country in nature. We've Got to Slap the Dirty Little Jap is a sterling example. It was performed by Carson Robison. The number one song of 1966 was an aggressively pro-war song The Ballad of the Green Berets It was quickly made into a successful film starring the right-wing hero John Wayne. It's interesting to note that Merle Haggard later not only altered his perspective from Okie, but became a grizzled, laconic progressive, doing roots country but speaking out against the Iraq war and endorsing Obama.
Essentially, I argue that the mass market of popular music has by its very nature been conservative, in that it is corporate and toned down, and if a song raised any question, it was simply not played in many regions of the country. Witness the reaction to Sinatra's The House I Live In and the song Ohio, which was banned on AM radio. Perhaps most unknown was the lovely John Stewart song called Armstrong in which he addresses the moon landing shortly after it occurred. He is in awe of the feat, but imagines different children from around the world staring at the moon from dire circumstances and conditions and asks whether they knew that a man named Armstrong had walked on the moon. It's touching and compassionate and therefore widely banned since it spoke of poor black and brown children in need.
I'll close with an off-topic question… What have you been listening to lately?
I try to be aware of new music, but most of what is produced is of almost no interest to me. No rap, no dance, no soaring pop or the such… I listen to and actively purchase new authentic music, but it's primarily in the vein of Americana and roots music and some older jazz as I fill in the cracks in my collections. Female vocals and harmonies of all sorts intrigue and fascinate me, so recently I've been listening to The Living Sisters. Also, Dave Alvin, all modern Nick Lowe, Rodney Crowell, Boz Scaggs… The revived Bottle Rockets is a kick-ass outfit. On a more ethereal plane, I favor Madeleine Peyroux, Bettye LaVette, and the incredible Leonard Cohen muse, Anjani. And in quest of confusion and bewilderment I highly suggest Marvin Pontiac. When you figure him out, please let me know, but his music is hypnotic. Lastly, I am in love with Kacey Musgraves – a crossover country artist who is way too hip and literate to last long on country charts. But her blue-collar observations on status and the role of women are outstanding and her words are wrapped around tight harmonies. Try out Blowin' Smoke
Queen City readers – check out David's upcoming lectures at the Cincinnati Public Library:
Aug. 27: The Heat of the Battle – 1962-1966
Sept. 24: The Countercultural Rebellion of Rock and Roll – 1966-1973
A laugh track-enhanced version of For What It's Worth? Hey, it was the Sixties… and the Smothers Brothers Comedy Hour, which was cancelled by CBS because of its edgy political satire.