Things are starting to dry out in the Rubber City, but I still have a situation in my basement that reminds me of this post from 2012.
So I'm pondering my next post and it dawns on me, some of my favorite songs are about rivers. Or, as Mr. Springsteen would put it, The River. That murky, mythological force that keeps drawing us down for purposes both sanctified (such as baptism) and sinful (e.g. killing your baby).
Here's one that falls under the "bad things happen by the river" category. Recorded in 1929 by legendary bluesman Charlie Patton, High Water Everywhere chronicles the Great Mississippi Flood that occurred two years prior. Consider modern-day floods like the one that overcame much of Nashville in 2010, or several more in recent years that have plagued towns along the Mississippi River. The Great Flood of 1927 topped them all – taking 246 lives and causing more than $400 million in damages (probably the combined value of virtually every home and business within miles of the river). Patton's lyrics are gut-wrenching: "It was 50 men and children come to sink and drown; Oh Lordy, women and grown men drown… Oh, women and children sinkin' down Lord have mercy." The song obviously had a big impact on Bob Dylan, who paid tribute to it with High Water (For Charlie Patton), recorded in 2001. High Water Everywhere Pt. 1
I'm sure you're familiar with Johnny Cash's cool cover of a tune originally performed by Australian singer Lucky Starr: I've Been Everywhere. You know… Reno, Chicago, Fargo, Minnesota, Buffalo, Toronto, etc. etc. (Lucky used Australian locales in the original). Well, it wasn't the first travelogue song tackled by the Man in Black. He wrote a great one back in '58 that he recorded that same year for Sam Phillips' Sun label. Instead of highways and byways, it takes us down a veritable river of heartbreak (the Big Muddy, of course). Now I love Cash's original, but I think I'm a little partial to a later version done by Texas honky-tonk hero Delbert McClinton – maybe because it borrows from the backwoods funk of Tony Joe White instead of the more familiar chunk of the Tennessee Three. I spliced them together on this one… you be the judge. Big River (Johnny Cash/Delbert McClinton)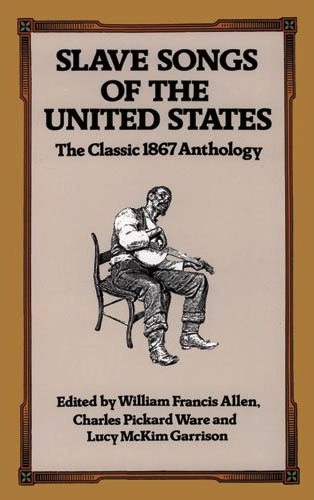 Allison Krauss almost fooled me into thinking she'd written an American classic when I first heard her moving rendition of Down to the River to Pray (from the soundtrack to the movie O Brother, Where Art Thou?). Turns out it's an old traditional that dates back to the 19th Century – and, like most great traditionals, it was sung by African-American slaves in the fields. In fact, the tune appeared in an 1867 slave songbook as The Good Old Way, and some ethnomusicologists believe the song might have its roots in Native American culture. In more recent years, it's been covered by a number of artists who have used various titles and lyrics that were loosely based on the original. Here's a version that the Appalachian singer and flatpicker Doc Watson recorded in 1966 for his Vanguard album Home Again!: Down in the Valley to Pray
Getting back to more nefarious riverside activities, Neil Young wrote this dark little ditty for his classic 1969 album with Crazy Horse, Everybody Knows This Is Nowhere. And the tune's basic sentiment is summarized in one startling line: "Down by the river, I shot my baby." Why did he shoot her? Who the hell knows. I guess she decided not to take his side or, for that matter, take him for a ride. He seems to feel pretty bad about this senseless act of violence, and I'm sure he got his comeuppance (if you conveniently ignore worldwide sales of well over one million for Nowhere and Young's continued success as a solo artist of utmost integrity). Apparently, Young wrote this tune when he was at home in bed suffering from a severe fever. Maybe the same malady inspired his brilliant, one-note solo in one of my all-time favorite tunes, Cinnamon Girl. Down by the River
Have to hand it to Al Green for somehow combining the sanctified and sinful in one river-related song. Some of you might be more familiar with The Talking Heads' version. Let me respond to that by borrowing a line from Donnie Brasco: fuggedaboudit. But I'll give David Byrne credit for recognizing the inherent power of a song that, in his words, "combines teenage lust with baptism – not equates, you understand, but throws them in the same stew, at least. A potent blend." (The Independent, Feb. '94.) Syl Johnson came up with a nasty version of Green's original (using the same musicians and producer, Willie Mitchell), and Delbert did a fine job with it too. But no one does that dance between the sacred and profane better than Mr. Green. Take Me to the River
J.J. Cale seems to have a real affinity for the river song. River Runs Deep. Mississippi River. River Boat Song. And this next one, Stone River, which stands out as a true rarity in the Cale catalog – an environmental protest song. "They bottled up and dammed it, choked it up and jammed it, killed the life around it and stole it like a bandit." I think Merle Haggard wrote one of these recently too, but being pissed off comes easily to Merle. It's nice to hear J.J. slip out of his comfort zone and get worked up about something for a change. Stone River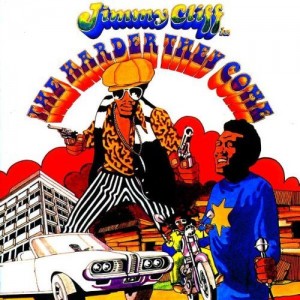 The river often is used as a metaphor for an obstacle or challenge, and reggae singer Jimmy Cliff works that image beautifully in this next song. Speaking of water metaphors, the tune can be found on one of my desert-island albums, the soundtrack to the gritty Jamaican gangster movie The Harder They Come. I wore through the original release from '72… couldn't get enough of Jamaican treasures like Rivers of Babylon by The Melodians, Sweet and Dandy by The Maytals, Johnny Too Bad by The Slickers and no less than four classics by Cliff. So I jumped at the opportunity to pick up the two-CD "Deluxe Edition" released in 2003 that includes 18 more reggae essentials (I often play it in the dead of winter as an act of extreme denial). Actually, Many Rivers to Cross isn't a reggae song at all – it's more of a simple, plaintive soul tune with strong gospel overtones. And it's easily one of the most beautiful songs to come from Jamaica… or anywhere for that matter. Many Rivers to Cross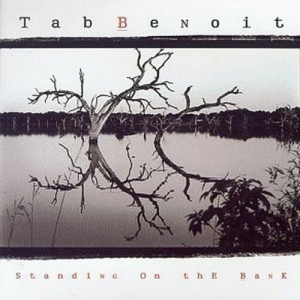 The sound of the swamp is in good hands with bayou bluesman Tab Benoit. He might be standing on the bank, but it sounds to me like he's getting sucked right into some dark, dirty backwater. It's from his '99 album of the same name. For my money, it's about as good as contemporary blues gets (check here for Tab's upcoming gigs). Standing on the Bank
Let's close on a high note with the gospel sound of my favorite harmony singers, The Louvin Brothers. Another old traditional, another river to wash our sins away… Hopefully Neil Young isn't upstream plotting another senseless act of violence. The River of Jordan
OK, one more… A masterful river song written and performed by French roots-rocker Don Cavalli. We featured it here, but this post practically begs for its return. I like how the videographer creates this sense of foreboding without taking us to an actual river. Why screw up a good metaphor?