Now we have a new look to go along with our iPad/iPhone optimization. Special thanks to our Web Wrangler, Keena… Looks like all those trips to the World of Rubber Museum finally paid off!
I've been in a bit of a funk lately. Haven't come across any new music that's moving me. The last two projects that pinned my ears back were Dr. John's new album and Bombino's 2011 release "Agadez" – and I'm starting to wear both of those out. The music news app on my iPad keeps sending me articles about Madonna's right nipple. I'm bored to death by indie singer-songwriters who want me to feel more deeply… about them. And every time I pick up Rolling Stone, they're raving about some dubstepping DJ who looks like a failed hairdresser.
Am I missing something? Should I buy some new designer drugs and book a flight to the next Electric Daisy Chain Festival, where I can "embed" myself like a Times reporter in Afghanistan? Or just write a post about another dead blues guy? April and Rick – help me out… I'm dying here!
Maybe I should mix it up by showing my appreciation for a contemporary artist and then going back to my old gravedigging ways (looks like I've just come up with RCR's new mission statement!).
Under the first category, I'm very intrigued by the Austin-based blues guitarist Gary Clark, Jr. I don't know that much about him, other than he played local clubs as a teenager (much like another guitar phenom from Austin, Charlie Sexton), and that he appeared in the John Sayles film "Honeydripper" as a fearsome young guitslinger… I know, not much of a stretch.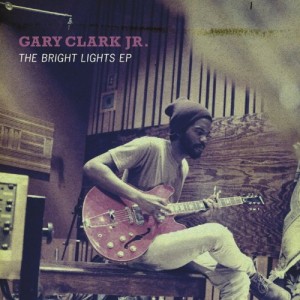 Clark's four-song EP from 2011, "The Bright Lights," shows lots of promise. He's a muscular player with a big bagful of tricks that clearly draw from the blues tradition. And he sings with a whole lot of soul for a guy who's only 28, reminding me a little bit of a bearded white kid from the Rubber City. On this cut, Clark jumps right into a relentless Magic Sam-inspired boogie… Hard to top that: Don't Owe You a Thang
The EP also features a heavy blues called Bright Lights – with a lyrical nod to Jimmy Reed – and a couple of tasty acoustic tunes. I'm looking forward to hearing what he comes up with next.
Hopefully, he won't fall under the spell of Eric Clapton, who invited Clark to play at his 2010 Crossroads Guitar Festival. I'd hate to hear Clark's guitar buried under a layer of Phil Collins-like production gloss… Which reminds me, have any of you listened to Bobby Womack's new album? At one point, I think I heard the sound of the kitchen sink crashing onto the studio floor. Seriously, when you have that voice and that guitar to work with, how much shit do you really need to pile on top of it? I'm a little cranky today… does it show?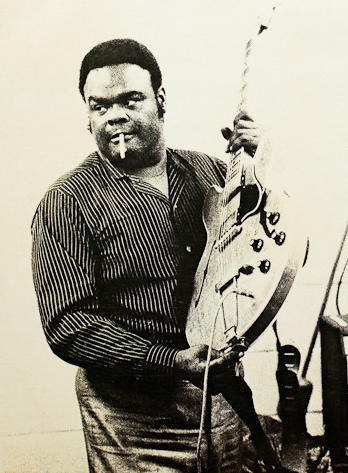 One nice outcome of checking out Clark is that it sent me back to my favorite Texas blues guitarist of all time, Freddie King.
Freddie is one of those blues guys worth arguing about. And with him, it usually boils down to whether you prefer his recordings for King Records (mainly, their Federal subsidiary – from 1960 to '66), or the more extended blues workouts that he recorded after that, up until his untimely passing in 1976 (he was only 42 when he died from acute pancreatitis).
For example, nephew Dan and brother James are big fans of Freddie's later stuff, including a great live album ("Larger than Life") and some soul-infused numbers he recorded for Leon Russell's Shelter label.
Here's a video from that later period that Dan sent us for our very first post. I love the way Freddie takes his time strapping on his guitar and then casually tosses off a sublime blues riff. And what an incredible voice… I'm sure more than a few '70s rock bands paid a heavy price for having Freddie as their opening act.
I'm partial to Freddie King on King – mainly because it would be almost impossible to replicate the sound of those recordings today, or even assemble a group of musicians who could play with the same level of restraint and taste. A lot of the credit should go to King Records producer, pianist and A&R man Sonny Thompson, who helped Freddie score his first hit in '61 with the often-covered instrumental Hide Away. King and Thompson followed that up with another 30 instrumentals as well as bona-fide blues classics like this one, recorded in Cincinnati at the same session that produced Hide Away: Have You Ever Loved a Woman
But there's a lot of hidden gems in the King catalog that capture Freddie in a number of settings. Here sings a duet with the pride of Port Clinton, Ohio, Lula Reed: You Can't Hide
And he even tackles a bossa nova (of sorts): The Bossa Nova Watusi Twist
Of course you could argue that anything by Freddie is worth owning – in which case you should cough up about $200 for "Taking Care of Business," a seven-CD set on the Bear Family label that compiles everything he recorded in the studio from 1956 to 1973. That's roughly half the price of one ticket to see Madonna's right nipple (I assume the VIP package allows you to glimpse the other one).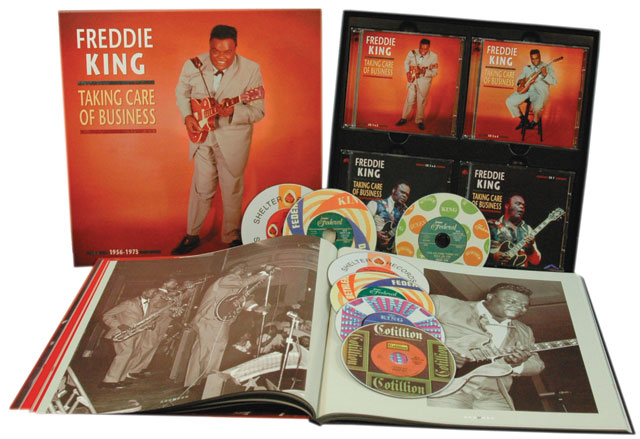 More Freddie… Here he appears on The Beat TV show in '66 with "assistance" from the John F. Kennedy Dancers:
And Gary Clark Jr. blasts through Bright Lights in the studios of WFUV at Fordham University, December 2011: