"Friends! What are your all-time favorite albums? I want to try and listen to an album start to finish every day."
A recent Facebook post from my niece Hazel. God I wish I had a fraction of her enthusiasm!
I spent a little time reading the responses, which referenced albums by David Bowie, Gorillaz, Kanye West, Graffiti 6, Grateful Dead, Tame Impala, Pink Floyd, Alabama Shakes, Jimi Hendrix, Phish… I suggested Kind of Blue by Miles Davis, mainly as an alternative to some of the jam bands mentioned (as I like to say, leave the noodling to the experts – highly trained jazz musicians).
But that led me to think, what if some gun-waving lunatic forced me to come up with my own list of desert-island discs? Would I be able to answer the bell with a selection that might keep me satisfied for more than a week without human contact and, even worse, a fully charged Apple device?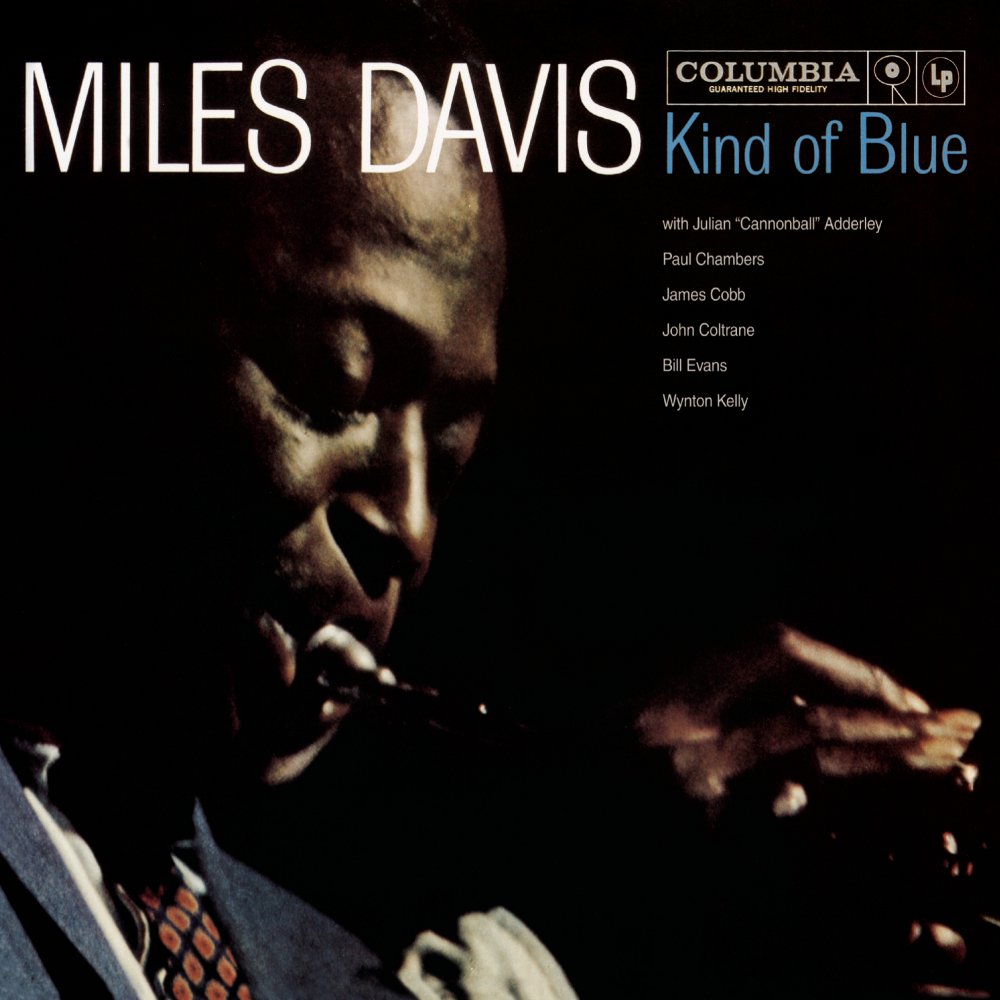 Let's start with the previously mentioned Kind of Blue. It makes the list for the simple reason that it matches six absolute masters (Miles, Coltrane, Cannonball Adderley, Bill Evans, Paul Chambers and Jimmy Cobb… at the peak of their powers, no less) with the perfect material. It's hard to find anything like it from the late Fifties, or even in the decades that followed – supremely relaxed, preternaturally confident. The stunning compositions by Miles and Evans breathe and flow. Did Kind of Blue kill bebop, hard bop, even jazz as a vehicle for dance, as one critic suggested? Nah. Think of it this way: The Ramones played their first show the year after Pink Floyd released its atmospheric masterwork, Dark Side of the Moon. There will always be a place in this world for deep stuff and fun stuff. All Blues
Speaking of fun, it's the main reason why I keep going back to my favorite early rocker, Bo Diddley. His peers pumped out a lot of wild shit, but nobody could combine sheer blues power and pure crazy like The Bo (he even put a twist on the typical "rock combo" format by having Jerome Green play maracas and, later, hiring The Duchess to play second guitar). Evidence of his greatness is all over his first two albums, which Chess thankfully reissued on one CD back in 1986. Definitely desert-island material… Wouldn't you want to crank this up while drinking shipwrecked rum on your own private beach? Crackin' Up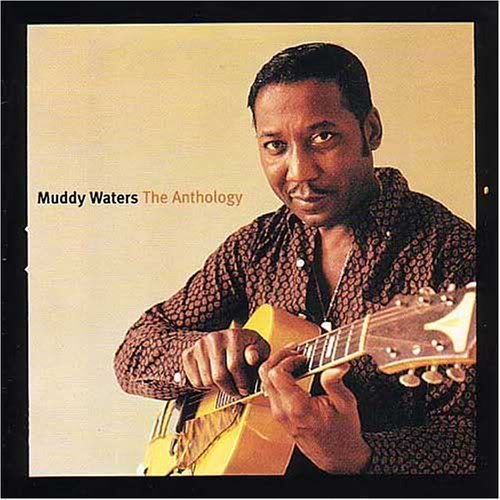 I'm cheating a little on this one, since it's not a proper album. But Chess didn't put much thought into LPs (unless they were trying to glom on to the folk music craze) – they were all about the singles. And they don't get any better than the ones assembled on Muddy Waters: The Anthology. Muddy, Little Walter, Otis Spann, Willie Dixon… It's the goddam Mt. Rushmore of Chicago Blues. If you have any love for the form (I know a few people who don't, and they really piss me off), you need all 50 of these songs in your life. I'm Ready
So many great soul albums to choose from (Marvin Gaye's What's Going On leaps to mind). But we're a little short on women, so I went straight to the Queen of Soul, Aretha Franklin – specifically, her 1967 debut on the mighty Atlantic label, I Never Loved a Man the Way I Love You. The title song is one of the greatest cuts ever recorded in Muscle Shoals, and it only gets better from there. Respect, Do Right Woman/Do Right Man, Dr. Feelgood, Baby Baby Baby… These songs announced a powerful, singular talent and defined American soul in the Sixties. Chain of Fools
I'm also light on rock albums – so here's one that makes virtually every new release sound irrelevant. The Stones must've had something to prove when they recorded Sticky Fingers back in '71. They came out swinging with Brown Sugar, then used the rest of the album to do whatever they damn well pleased – blues (You Gotta Move), country & eastern (Wild Horses & Moonlight Mile), even jazz (the second half to Can't You Hear Me Knocking). When nephew Dan first heard it, his main response was "why the fuck didn't you tell me about this?" (then he made me very proud by playing the opening riff to Knocking!). No wonder guitarist Mick Taylor left after Sticky Fingers' equally awesome follow-up, Exile on Main St. He probably knew it wouldn't get any better than this. Can't You Hear Me Knocking
In July 1975, Bob Marley was ready to conquer the world. In the meantime, he could soak up the adulation of a delirious crowd at the Lyceum Theatre in London. The Brits were among the first to embrace Marley, so they celebrated their good fortune like the hard-core faithful at a World Cup soccer match. And the Wailers responded with a performance for the ages (with some sweet guitar by New York native Al Anderson). Toward the end of the decade, Marley's shows would become a little more mannered; his recordings more tidy and well-produced. This is a sweaty, messy, hang-on-tight, holy-shit communion… which of course makes Live! one of the greatest live albums of all time. Lively Up Yourself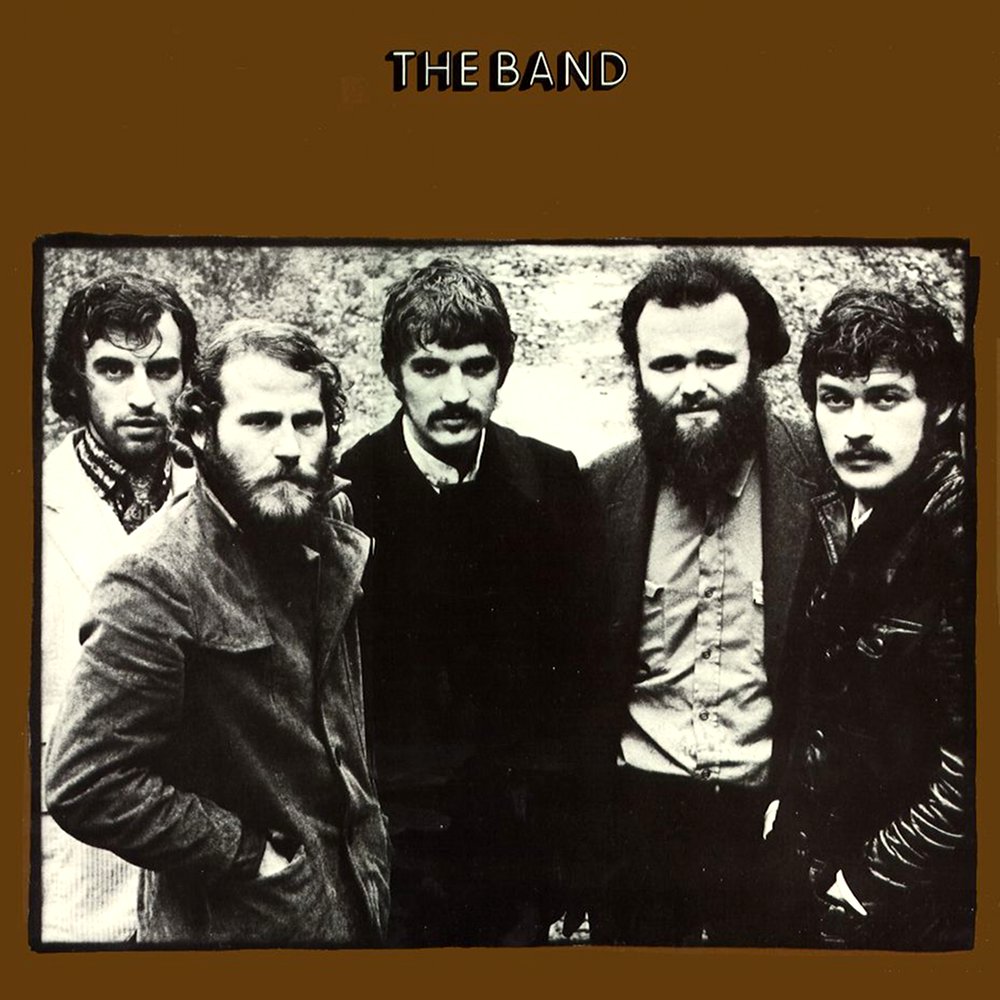 I've been told that the Americana movement started with Music from Big Pink, but I'm partial to The Band's eponymous follow-up. And the music within seems to defy any attempt to label it. Even drummer Levon Helm was left pondering what The Band had wrought in 1969 (from his book This Wheel's on Fire): "The title we had for the record was Harvest, because we were reaping this music from seeds that had been planted many years before we'd even been born. But we could have called it America as well, because this music was right out of the air. We were saying, Listen! You can't ignore this." Forty-six years later, we still can't ignore these timeless songs. The Night They Drove Old Dixie Down
Gotta have Dylan on the list, right? So why pick Blood on the Tracks? Because I'm one of those knuckleheads who always focuses on the music more than the lyrics. That's not to say I'm immune to the towering genius of Dylan. I just want it all, and to me, this album is wildly successful on both fronts (fortunately, the acoustic hook of Tangled Up in Blue is every bit as alluring as the long journey Dylan takes us on). He was criticized at the time for hiring mostly studio musicians instead of The Band, who backed him up on his previous album and tour. Maybe he needed a more personal (and less collaborative) approach to capture what he was hearing in his head. Tangled Up in Blue
I included the next one for purely selfish reasons – I studied it as a kid. In fact, the only reason I can play rudimentary bluegrass rhythm guitar and, on a good day, sound a little bit like Jimmie Fadden on harp is because of the Nitty Gritty Dirt Band's 1972 release Will the Circle Be Unbroken. It was an historic, cross-generational collaboration – even more meaningful given the Nashville establishment's dim view of hippie culture. Then again, Dirt Band members weren't exactly hippies, and Earl Scruggs' sons were already blowing his mind with Dylan. It also marked the first time Doc Watson and Merle Travis ever met, which in itself makes the album a roots-music landmark. Virtually every song is a bluegrass or country standard – so if you want to learn how to play this music, start here. Nine Pound Hammer
One of my songwriting buddies described Car Wheels on a Gravel Road as the perfect model for how to write a perfectly honest song. Take, for example, Drunken Angel – Lucinda Williams' tribute to fellow singer-songwriter Blaze Foley, who was shot to death in 1989: "Followers would cling to you, hang around just to meet you; some threw roses at your feet and watched you pass out on the street." That's unqualified love for a very flawed character. Williams fussed endlessly over the music, and it shows… but she ended up creating a modern-day masterpiece. I could've just as easily included Rosanne Cash's The River & The Thread, or Gillian Welch's Revival, or Kasey Musgraves' Same Trailer Different Park. In today's Nashville, the best music is being made by the women, not the bros. Drunken Angel
Easily one of my favorite live performances on YouTube – The Band in 1970, performing King Harvest at Robbie Robertson's studio in Woodstock, NY:
Lucinda Williams and band perform Can't Let Go from Car Wheels on Austin City Limits:
Father & Sons… Muddy and The Band at The Last Waltz concert (with special guests Paul Butterfield on harp and Steady Rollin' Bob Margolin on guitar). In his book, Levon notes that Robertson almost bumped Muddy from the show in favor of Neil Diamond. What a dick.