The cover song is a proud musical tradition – and it dates back centuries. Let's face it, many popular tunes and entire forms of music wouldn't exist today without the act of appropriating someone else's song.
Guitar hero Richard Thompson made this point in spades several years ago when he released a set of live recordings on his own boutique label that he only half-jokingly titled "1000 Years of Popular Music." The CD kicks off with a 13th Century "round" and eventually gets around to covering Oops!… I Did It Again by Britney Spears.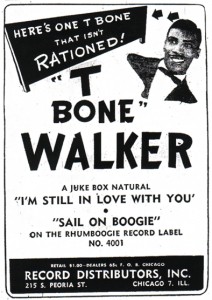 The cover song seemed to reach its peak, at least in terms of significance, in the 1940s and '50s. At that time, songs recorded by black R&B and blues artists were typically segregated onto so-called "race" labels – Modern, Aladdin, Savoy, etc. But some of those artists started covering songs by white honky tonkers – for example, Bull Moose Jackson's Why Don't You Haul Off and Love Me, a cover of a 1949 country hit by harmonica player Wayne Raney – and aspiring white rockers began perfecting their own form of musical thievery.
Of course, this whole cross-pollinating thing led to what may be the defining moment in 20th Century music – Elvis Presley's cover of a little ditty by Arthur "Big Boy" Crudup, That's All Right Mama.
For the most part, the covers by white artists pale in comparison to the originals, but there are a few exceptions. Here's the original version of The Train Kept A-Rollin', by jump-blues bandleader Tiny Bradshaw: The Train Kept A-Rollin' (Tiny Bradshaw)
Now here's the cover by an especially dangerous rockabilly band from the Fifties, the Johnny Burnette Trio: The Train Kept A-Rollin' (Johnny Burnette Trio)
I'd argue that the Trio kicked it up a notch or two, fueled by Johnny's well-placed screams and Paul Burlison's gut-bucket guitar. And I won't even bother with the far more popular version by Aerosmith, which ranks a distant fourth in my book (a Columbus bar band came in third).
Quick aside about those screams: Apparently, Burlison liked to place his lit cigarette on the loose end of one of the strings sticking out from the head of his guitar. Band is tearing it up onstage… Johnny backs into the lit cigarette… screams bloody murder… crowd goes wild… rest is rockabilly history.
There are far more examples of definitive originals by black artists. If you're only familiar with Elvis' cover of Hound Dog, brace yourself… the original by Big Mama Thornton will make you forget all about The King's version: Hound Dog
A mutant offspring of the cover is the "answer song," which also peaked around the same time. It's a fairly simple concept, and I'll let this response to Big Mama's Hound Dog speak for itself… Bear Cat
You get the idea… The accuser is Rufus Thomas, who was a mainstay on Memphis' fabled Stax-Volt label throughout its glory years. Here's another answer song from the label's catalog, with Jeanne & the Darlings take on Sam & Dave… Soul Girl
The Rolling Stones started out as little more than a decent cover band, doing their own versions of Chicago blues standards. Here they put their stamp on a classic by Muddy Waters… I Just Want To Make Love To You
The Beatles also cranked out more than a few covers, including a version of this original by soul singer Arthur Alexander, who was one of John Lennon's favorites (he reportedly had a jukebox that only played Alexander's 45s)… Anna (Go To Him)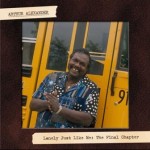 Alexander also was covered by the Stones (You Better Move On) and spent years in obscurity before he was rediscovered in Cleveland, driving a school bus. He put out a strong comeback album – "Lonely Just Like Me" – before passing away in 1993.
Today, it seems like indie rockers, hip-hoppers and country hit-makers are lined up to pay tribute to anyone from Marvin Gaye to the Grateful Dead. But much of those tribute songs are totally unnecessary and only serve to send the listeners back to the originals. A few rise above the fray, like Bob Dylan's cover of a Hank Williams tune from the 2002 Grammy-winning tribute, "Timeless." Now I'll just come out and admit that I'm not a big fan of Dylan's recent vocal stylings (he makes Billie Holiday's final performances sound too polished). But I like how he wheezes his way through this one (great phrasing) as his ace band drags Hank into a west Texas dance hall… I Can't Get You Off Of My Mind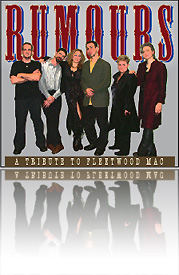 During the summer months, you can't miss the steady parade of tribute bands coming to an ampitheater near you – covering well-worn songs by the Beatles, the Stones, the Eagles, Fleetwood Mac… even U2 and the Dave Matthews Band. These bands take boomers back to days when they could get a contact high at most rock concerts (although that tradition seems to live on at jam-band shows).
But that's not quite the same as musicians trying to reinvent the songs they love… and maybe even create something a little better (or at least different) in the process.
Oh, and if you're still wondering what Richard Thompson did with Britney Spears… Oops!… I Did It Again

A few favorite covers…
Actually, just picking the right song to cover is a creative process that can say a lot about a band or musician. Here are a few covers that head off in different directions from the originals.
Let's start with the oldest – Milk Cow Blues. Kokomo Arnold recorded the original back in 1930, and it's one of those tunes that country musicians pounced on right away, probably because of the lyrics. It's been covered by many artists – Robert Johnson (as Milkcow's Calf Blues), Elvis at Sun Studios (as Milkcow Blues Boogie), Willie Nelson, Ricky Nelson, the band Nelson (strike that last one)… but my favorite is a western swing version from 1941 by Johnnie Lee Wills, brother of Texas legend Bob. Back then, it was a much shorter walk from blues to country, and Wills' singer barely takes a step. He's Cotton Thompson, a long-forgotten fiddle player (the world's first blue-eyed soul singer?). Kokomo's original comes first, then the cover.Milk Cow Blues (Kokomo Arnold/Johnnie Lee Wills)
The title of Young Man's Blues is a little misleading, because neither of the following two versions falls neatly into the blues category. The originator is Mose Allison, really a jazz guy who played a lot of blues-based songs, and a keen observer of the human condition. The imitator is The Who, from the 1970 album Live at Leeds. Now I'm not a huge fan of everything The Who put out, but I like how they reworked the original – transforming it from a laid-back lament into a defiant rocker… Roger Daltrey is one pissed-off young man!Young Man's Blues (Mose Allison/The Who)
Johnny Cash has been covered by hundreds of musicians of every stripe – roots-rockers, hillbillies, punks, metalheads… And roots-music explorer Ry Cooder has made an entire career out of reinventing other people's songs. This next one is the flip side of The Who's approach – Cooder takes Cash's signature "Tennessee Three" treatment and slows it down… and in the process, turns it into something far more ominous (we're not quite sure where this train is heading). I especially like the instrumentation on this cover – just mandolin, piano (the late Jim Dickinson, a Memphis icon) and upright bass.Hey Porter (Johnny Cash/Ry Cooder)
If their recent reissues proved anything, the Beatles are an even bigger draw today than they were back in 1964. But their songs haven't been covered by other artists as much as you might think. Could be that the Beatles catalog is considered sacred canon by many musicians – or maybe it's just too damn hard to improve on the originals. But that didn't scare off The Holmes Brothers, who have developed a strong following with their unique brand of gospel-infused R&B. This one knocks me out every time I hear it – a soulful take on an old Beatles favorite.And I Love Her (The Beatles/The Holmes Brothers)
Musicians seem to have an easier time covering Dylan… might have something to do with the demo-like quality of albums like "The Basement Tapes" with The Band, which gave us the original version of Going to Acapulco. The cover shows up 40 years later on the soundtrack to "I'm Not There" – a surreal look at various incarnations of Dylan throughout his career. I was unimpressed with most of the soundtrack, but this one stands out as the Tucson band Calexico paints a desert soundscape behind the stunning voice of Jim James (My Morning Jacket). Better than the original? You be the judge.Going to Acapulco (Bob Dylan/Jim James & Calexico)