As a lifelong fan of hard-core honky tonk, I usually have to search far and wide to find kindred spirits who share the same affliction. Then a friend of mine reinvented himself as classic country crooner Shooter Sharp, conjuring the dark art of this particular brand of devil's music with his band The Shootouts… and I thought to myself, "damn, maybe he can help me write RCR's next post!"
Actually, the timing is right given that Shooter Sharp & The Shootouts – aka singer-songwriter Ryan Humbert and some serious talent that he dug up right under our noses here in the Akron area – will be hosting the 9th Annual Ryan Humbert Holiday Extravaganza: A Country Christmas on December 20 and 21 (details at the end of this post). And it ain't just for fun, folks… The event also serves as a benefit for Cleveland Clinic Akron General's Muffins for Mammograms program. Hell, buy a couple tickets even if you can't go – just make sure you give them to friends who have accepted Porter Wagoner into their lives as their personal lord and savior.
To help our loyal readers get into that honky tonk holiday spirit, Ryan and I have selected 10 songs that would make Grandpa Jones squeal like a stuck pig.
R.H.: I can't help but wonder what would have become of Patsy Cline's career had a plane crash on March 5, 1963, not taken her life. Would she have had peaks and valleys? Would she still be performing today? Would she follow the wrong musical trends like so many others whose heyday had passed? Would she make a "bottom of the 9th" resurgence with a hip, young producer? Sadly, we'll never know.
But one thing I do know… That rich, expressive voice is unmistakable. Her control and her phrasing were both razor-sharp. I'd buy a record of Patsy singing the phone book. While it was hard to choose just one, I think Leavin' On Your Mind represents everything that was great about Patsy Cline. Leavin' On Your Mind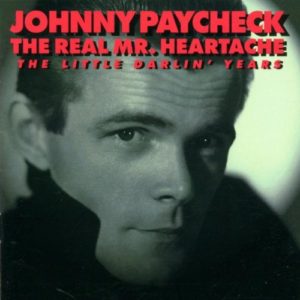 T.Q.: Fans of Mike Judge (Office Space, King of the Hill, Silicon Valley) should check out his new semi-animated series on Cinemax, Tales from the Tour Bus. In his previous life, Judge played bass for Texas blues guitarist Anson Funderburgh and his band the Rockets, so he clearly knows a thing or two about life as a road-dog musician. I especially liked the first episode featuring the pride of Greenfield, OH, Johnny Paycheck. While marveling at Paycheck's many white-trash antics, I also was reminded that he possessed one of the finest voices (and bands, especially if you consider his pre-Take This Job and Shove It years) in country music. Here's a prime example: a scary single from 1966 with some hair-raising pedal steel by Lloyd Green: (Pardon Me) I've Got Someone To Kill
Brief aside: One of my stranger moments working for Ohio Governor Dick Celeste was when my boss pardoned Paycheck after he served 22 months in prison for shooting a man in Hillsboro, OH – a brazen act of violence that only made the previous song seem more prescient (both in terms of the crime and the Gov's eventual pardon).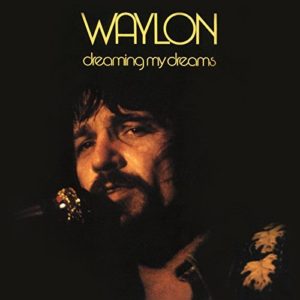 R.H.: Most people remember the late Waylon Jennings as an outlaw: cigarette resting in the corner of his mouth… that black and white Fender Telecaster… raucous songs like Only Daddy That Will Walk The Line and Are You Ready For The Country. Once you dig into his vast catalog of songs, you'll find an artist much more three-dimensional than the term "outlaw" implies. With that in mind, one of my favorite Waylon tunes is the title track to his Dreaming My Dreams album – a song written by Allen Reynolds (who later produced countless Garth Brooks songs). The tune is standard "miss my baby" fare, but in Waylon's hands this two-and-a-half-minute ballad is pure, unadulterated heartbreak.
"Someday, I'll get over you, I'll live to see it all through, but I'll always miss dreaming my dreams with you," Waylon sings in a hushed voice, delivered matter-of-factly and in simple words. It's a short, sparse, three-chord masterpiece. If only everyone's heartbreak sounded this good. Dreaming My Dreams (With You)
T.Q.: Mike Judge devotes two full episodes of Tour Bus to one of the biggest shitshows in marital history, George Jones + Tammy Wynette. The first episode includes an animated retelling of Jones' drunken joyride to the liquor store on his rider-mower (hey, Tammy threw his car keys in the bushes – and when she later hid the mower key, George rode his horse to the bar… You've got to admire the man's resourcefulness!). All of which serves as a cheap segue into a song that offers a more wistful look back at the Jones/Wynette years: We're Gonna Hold On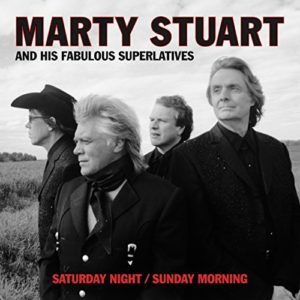 R.H.: Marty Stuart started performing professionally at the age of 12 and never looked back. He's stood next to giants as a sideman for Lester Flatt and Johnny Cash. As a solo artist, he's had hit songs and complete misses. Through it all, though, Marty has carried the torch for real, traditional country music. That flame has only grown brighter in more recent years. For evidence, look no further than any album he's done with his band, The Fabulous Superlatives. A stand-out (and that's saying a lot) is the double album Saturday Night/Sunday Morning, which blends country, rockabilly, gospel and more. There are tons of great songs on this album, but Talking to The Wall is a perfect example of Marty paying tribute to those who have come before. The song sounds like it could have been a lost gem from the golden days of the Grand Ol' Opry. Marty learned from the best. Now he is one of the best, and a true country legend in his own right. Talking to the Wall
Another brief aside: Marty also is a first-rate photographer and has the largest collection of country music memorabilia in the United States. Why wouldn't you trust this man when it comes to making great records?!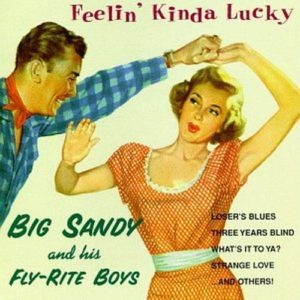 T.Q.: Also in the category of "looking for something a little more contemporary than Ferlin Husky," Southern California's Big Sandy & His Fly-Rite Boys have been at it for nearly 30 years now – bringing their radioactive country-fried rockabilly boogie-woogie swing to frenzied crowds across the country and beyond. I'm proud to say I jumped on the Big Sandy bandwagon years ago while researching songs for our bar band to cover (I later realized we just didn't have the chops for this stuff). Here's a barnburner from the Fly-Rite's 1997 release on the HighTone label, Feelin' Kinda Lucky: Let's Make It… Tonite!
R.H.: Few artists embraced the western cowboy culture like Marty Robbins. Just listen to El Paso, Ballad of The Alamo or Big Iron. He had a way of wrapping his rich voice around the western imagery that made you lean a little closer to the speaker to hear what happens next.
The Hanging Tree comes from a movie of the same name, and also ended up on Marty's most famous album, Gunfighter Ballads and Trail Songs. It's another cinematic slice of Robbins' cowboy story, a tragic soap opera told in under three minutes, with Marty singing one memorable line after another. "To really live you must almost die," Marty sings over a Spanish-inspired country two-beat. The story could easily have taken place in the same town as the gunfight in Big Iron or the tragic love story of El Paso – and that's a town I'm happy to revisit over and over again. The Hanging Tree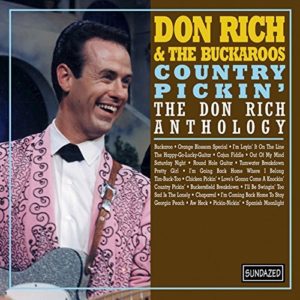 T.Q.: If you're partial to the Bakersfield Sound and Buck Owens in particular, I'm sure you're familiar with his secret weapon – the very dangerous Don Rich on guitar. Rich's tasty licks brought an almost Beatles-esque flair to the Buckaroos' more rock-informed material. But he also cut some pretty cool stuff with little or no help from Buck, including this galloping instrumental from 1965 (three years later, the great Clarence White made his recording debut on electric guitar with a cover of this tune): Buckaroo
R.H.: The new record from NYC-based singer-songwriter Zephaniah Ohora is proof that there is still hope for the next generation of country singers. This Highway features 10 songs that sound like they could be lost Merle Haggard classics, perfect for cranking up on a drive through Bakersfield or south Texas. The production and songwriting are spot-on, embracing both California country and the countrypolitan leanings of 60s Nashville. Take Your Love Out of Town straddles that line perfectly with its familiar and relatable tale of love gone wrong set to a beautiful, catchy melody. It's proof that even by today's harsh standards, the classics never really go out of style… one of the best country albums I've heard all year. Take Your Love out of Town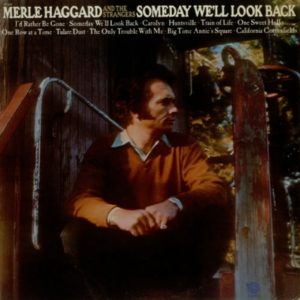 T.Q.: We'll close with one of the more overlooked cuts in the Merle catalog… and it's a prison song, no less (I guess when you write about a dozen slammer-related classics, one or two of them are bound to get lost in the shuffle!). But it's hard to ignore a song with great lyrics (including this bold opener: "That old white haired judge in Dallas didn't pay my story no mind… They're takin' me down to Huntsville, I'm bringin' in a load of time") and a funky-cool arrangement. It also features some really sweet pickin' – either by James Burton or Roy Nichols… or it could be Glen Campbell, who also is credited on the 1971 album Someday We'll Look Back. Can someone help me out here?? Huntsville
Actually, I'll give Ryan the last word… Let me be clear: My opinion of modern country music – that of which is blasted over today's country radio – is pretty low. To my ears, most of it comes off as pandering and lifeless. It's the same song, regurgitated over and over again. But if you really pay attention, off in the distance, almost like a mirage, there is a world of music that still harkens back to the values and sounds that made this genre an essential part of our culture. And I'll always embrace real country music, wherever it's made!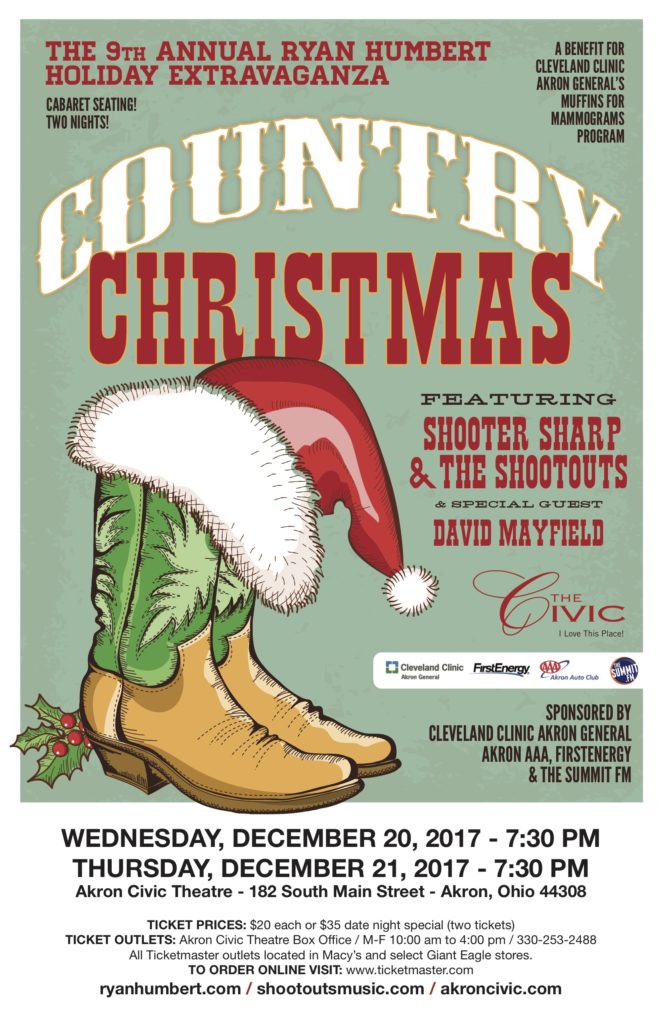 Pickin' and grinnin' with Don Rich & the Buckaroos… A tribute to David Bowie, filmed live at Ned's North of the Border Cantina in Rancho Cucamonga CA (or at least that's how I imagine it):
George Jones with Johnny Paycheck singing harmony… Phil Hartman on rhythm guitar, and a cameo appearance by some of Grandpa Jones' kin. Again, just spitballin' here. You're welcome.
Akronians! (No emails please… I know what we're supposed to call ourselves.) Check out Ryan's weekly gig on WAPS The Summit (91.3 FM): Shooter Sharp's Americana Roundup. Every Sunday, 9-11a. Everyone else, stream it here.


amzn_assoc_asins = "B0000025W4,B00M1SRB6A,B000E5LFFU,B000WLTMPQ,B00005QD6K,B00138KEV8,B075VFDRWX,B000MC68EI";