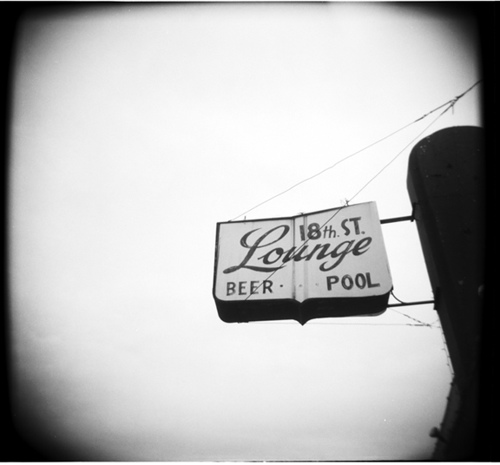 I'm guessing the first drinking song was written not long after the first alcoholic beverage was served. Something about draggin' stone for the pharaoh – and my baby left me too. In other words, not that different from the drinking songs we enjoy today.
Let's set aside for now those endless folk songs sung by British rugby teams at the corner pub. That's a participatory sport that requires more focus than I can muster after five or six beers.
We're talking about those perfect songs you might hear in a crappy little dive that's dedicated to the consumption of hard liquor. Not a fern in sight, and no wine selection – unless you're choosing between red and white. Just a couple shelves of the hard stuff, a jukebox, and a few sad sacks hiding from whatever ails them beyond those swinging doors.
A good drinking song might not bring a roomful of drunks together, arm-in-arm, singing at the top of their lungs… But it helps create a sense of community among those who usually have little in common except for unhealthy lifestyles and bad attitudes. So consider these tunes a form of group therapy – without all that messy "sharing deep, dark secrets with complete strangers" business.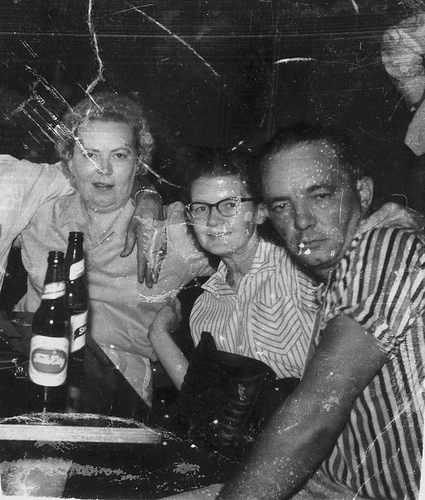 As I put together a playlist of my favorite drinking songs, it became clear that they spring from three basic genres of music – honky tonk, rhythm and blues (circa '40s and '50s) and blues. Once again, I'm giving short shrift to the Brits, and the Irish too… but when it comes to drinking songs, I'm no different from the average schmoe at the Dew Drop Inn – I don't like to roam too far from home.
What constitutes a great drinking song? It's really quite simple. First, it helps to reference alcohol consumption in the title or main chorus of the song. Remember, this is not a subtle form of music – these songs are written for people whose cognitive functions often resemble those of small children (or large ash trays). Second, these songs should convey an overall sense of hopelessness…Think "if drinkin' don't kill me, her memory will," or "what's the use of getting sober," or even worse, "tonight the bartender's on the wrong side of the bar." Most people don't drink by themselves just to kill time (then again, maybe that's the whole point). Third, the music itself should be oddly uplifting, in stark yet effective contrast to the hopeless lyrics. After all, if these songs were sung as dark, minor-chord dirges, you'd just blow your brains out then and there… and who would pay your tab?
With these essential guidelines in mind, the management team and our "subordinassociates" at Rubber City Review are proud to offer you this thoughtfully compiled 12-pack of our favorite drinking songs – based on years of exhaustive, dedicated research. (This time I've ganged together the samples at the end of each section – creating separate 6-packs of listening pleasure, if you will.)
Jim Ed Brown: Pop a Top.

This one scores high on all three of our key measures, and gets bonus points for the "pop a top" sound effect.  Brother James likes to sing it at family gatherings, which only adds to the sense of impending doom.
Amos Milburn: Let Me Go Home Whiskey. Along with being a legend of jump blues, Amos Milburn recorded at least four of the world's greatest drinking songs – Bad Bad Whiskey; One Scotch One Bourbon and One Beer (made famous by John Lee Hooker and, later, George Thorogood); Thinkin' and Drinkin'; and Let Me Go Home Whiskey. Not sure why I'm partial to the last one… I guess it's because the lyrics deliver a powerful one-two punch of pathos and denial – I'd come home, baby, but this booze won't let me go! That, and the fact that the unfortunately named Asleep at the Wheel did a great cover of this tune back in 1975. Also, my sister Caroline sings it at family gatherings, after which sister Mary usually collects sharp objects and pharmaceuticals.
Loretta Lynn: Don't Come Home A-Drinkin' (With Lovin' On Your Mind). A cautionary tale for anyone who hopes to get it on with Loretta Lynn after a night out on the town. As Cavs announcer Austin Carr likes to say after LeBron blocks a shot, "get that weak stuff outta here!"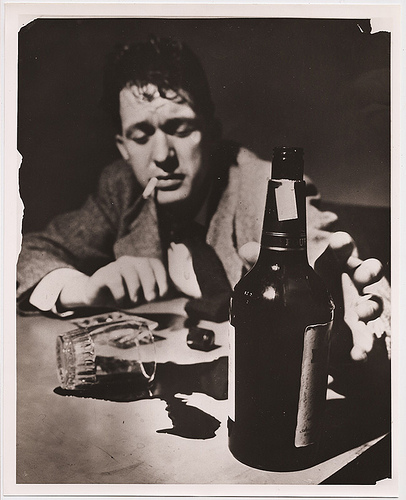 Wynonie Harris: Don't Take My Whiskey Away From Me. Wynonie Harris is another jump-blues giant who sang more than his share of drinking songs. This tune probably was recorded at King Studios in Cincinnati… It offers a stern warning to anyone who tries to mess with his drink (and Harris seemed like the kind of guy who would deliver on a threat).
The Kentucky Colonels (with Clarence White): Chuck-A-Lug. Consider this one a bonus from our last post. It's tailor-made for the skewed bluegrass of the Kentucky Colonels – with a solo by Clarence White that should've been pulled over for reckless op.
Otis Spann: Going Down Slow. Technically, this isn't a drinking song… but it sounds to me like St. Louis Jimmy Oden wrote it about someone whose health problems were self-inflicted. It's been covered by artists ranging from Eric Clapton to Aretha Franklin. St. Louis Jimmy sings this one himself, with sympathetic backing from Otis Spann and Robert Lockwood Jr. (who lived and played in Cleveland for many years). Brother Jack likes to play it at family gatherings… Kill me now. Pop a Top Let Me Go Home Whiskey Don't Come Home A-Drinkin' (With Lovin' On Your Mind) Don't Take My Whiskey Away From Me Chug-A-Lug Going Down Slow
As they say on late-night TV, "But wait… There's more!"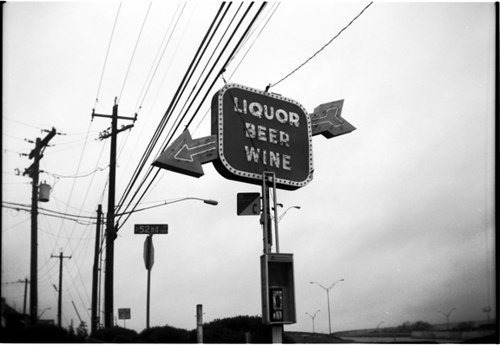 George Jones: If Drinkin' Don't Kill Me (Her Memory Will). With this number, we've covered the Holy Trinity of drinking song stylists – Milburn, Harris and George "No Show" Jones. There's nothing quite like a George Jones drinking song… in fact, it probably merits its own genre. A friend of mine likes to point out the difference between pathos and bathos, the latter used to describe the most desperate attempts to gain someone's pity. Based on this definition, Jones made bathos an art form… It's hard to resist a line like this: "With the blood from my body, I could start my own still."
Bob Wills and his Texas Playboys: Bubbles In My Beer. Music doesn't get much merrier than Western Swing, which makes this tune a surreal treat. I get the sense that bandleader Bob Wills isn't too worked up about the fact that singer Tommy Duncan's life has been a failure… Oddly enough, Duncan eventually was dumped by Wills for complaining about his boss's drinking problem!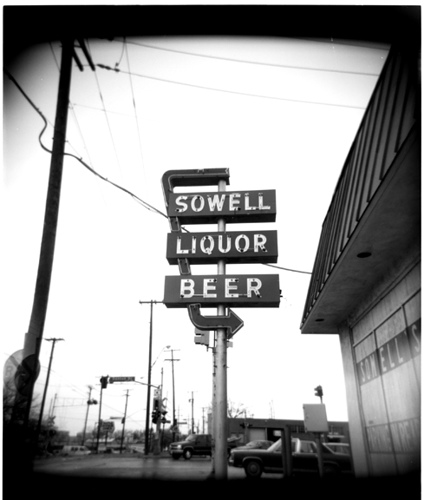 Ted Hawkins: There Stands the Glass. Hawkins just tears me up… partly because I know he had such a rough life. He struggled with heroin addiction and spent years in jail, but eventually was discovered playing for spare change at Venice Beach. Hawkins was able to enjoy some success and recognition late in life, but his voice always betrayed a deep sadness – especially on this number that honky-tonker Webb Pierce first recorded back in 1953.
Tammy Wynette: Your Good Girl's Gonna Go Bad. George's former wife knew a thing or two about living with an alcoholic… which is why she decided to take a different approach from Loretta Lynn by threatening to show up at the bar herself, ready to party. George's worst nightmare?
Ross Johnson: Wet Bar. Of course, we know that some drinking songs, like some drinks (and drunks), are hard to categorize. This one seems like it came from Satan's rec room – which is basically the case, because It Came From Memphis. That's the title of a highly entertaining book by Memphis/roots-rock aficionado Robert Gordon, as well as a companion CD that plucked this twisted little number out of some deep, dark hole. Allmusic calls Ross Johnson "a maverick who's eccentric even by the standards of this subterranean scene." Sounds like drinking is the least of his problems.
Slim Harpo: Blues Hangover. I'll close with a talking blues from the great Slim Harpo… Every bar in America should crank up Blues Hangover at closing time. If Drinkin' Don't Kill Me (Her Memory Will) Bubbles in My Beer There Stands the Glass Your Good Girl's Gonna Go Bad Wet Bar Blues Hangover