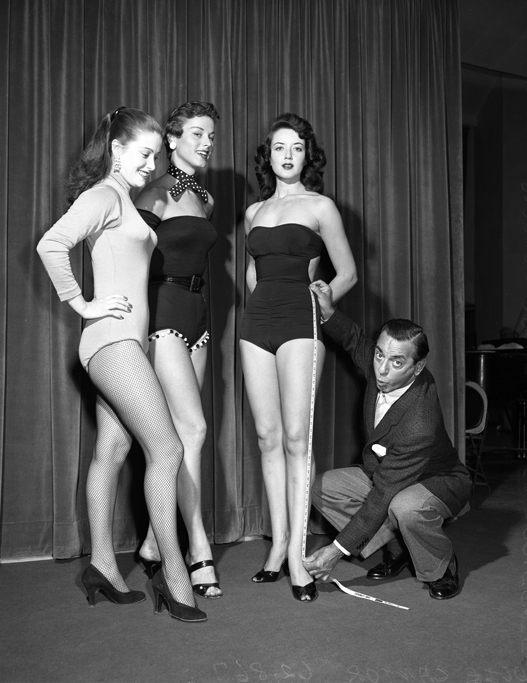 We now have a twitter account, which means we need to do something drastic to promote it. So we're giving away 2 free tickets to The Black Keys' sold-out New Year's Eve Show at the historic Aragon Ballroom in Chicago. Here's how you can earn a chance to win:
Follow Rubber City Review on twitter (link at right)
Tweet a 140-character (max) essay telling us why you need to go
Include the following hashtag: #rcrtix (OK, now you have 7 fewer characters to work with!)
Deadline for entries is midnight, December 4, and our team of editors from around the globe (our Russian judge is shown squatting at right) will pick the winner the following week. And don't forget to check back for more goodies down the road.
Speaking of the Keys… You know Dan has turned into a Nashville Cat when he starts sending me videos of pedal steel players – as opposed to, say, Freddie King or Magic Sam.
Here's a couple of his latest finds – Alvino Rey and Pete Drake. And once you get past the corn (Lawrence Welk, faux farm setting), this stuff is pretty damn tasty.
Born in 1908, Rey grew up in Cleveland and has been called the father of the pedal steel guitar. Unlike the much-younger Drake, he honed his chops outside of country music, playing mostly big-band swing. But both Rey and Drake were early pioneers of "talkbox" technology later made famous by another northeast Ohioan, Joe Walsh (Rocky Mountain High), the ubiquitous Peter Frampton (who now hides out in Cincinnati) and funkmeister Roger Troutman (Zapp), who hailed from nearby Hamilton, OH. So blame the Buckeyes for one of the more notable gimmicks of the Seventies.
In this next cut, Rey joins the Lawrence Welk Orchestra – don't laugh: its alumni include more than a few red-hot jazzbos – on a blazing workout of the exotic Hindustan, a tune originally written in the '30s for the theater organ but later given the full swing treatment by Artie Shaw. No talkbox on this tune, but I love how Rey gets a very respectable wah-wah effect by manipulating his volume control (long before Danny Gatton twisted the knobs on his first Telly). Also interesting to note that Rey's first talkbox experiments involved having his wife Luise hide behind a curtain and sing along to his pedal steel, using a specially rigged microphone.
Drake was a long-time mainstay on the Nashville music scene – "first-chair" pedal steel player for Tammy Wynette (Stand By Your Man), Charlie Rich (Behind Closed Doors), Don Gibson, Marty Robbins and a long list of other country music stars. He even played steel on Bob Dylan's groundbreaking Nashville sessions, adding some legitimacy to the hit Lay Lady Lay, as well as on George Harrison's "All Things Must Pass."
For the purposes of setting up the next video (and tying it in with the previous one), I'll add that Drake played on the first international hit involving a talkbox. He recorded Forever back in '64 – at least a decade before Frampton came alive and Zapp got more bounce to the ounce:
One more nod to the Keys… I know this video has shown up on their main website and myspace page, but I'll post it here in case some of you missed it. It takes you inside the legendary Muscle Shoals Sound Studio as Dan and Pat re-imagine deep southern soul in the place that practically invented it. "We got a little trashed the night before and asked our manager for a harpsichord," Dan said. "It showed up at the studio the next morning."
Oh, and here's a little taste of Roger Troutman, who scared the piss out of Muffy, Bif, Scooter and the rest of the student body at Miami University in the mid '70s with his mighty band Roger and The Human Body… More Bounce to the Ounce/Zapp with Roger Troutman