A few months ago, my blogging buddy April asked me what I thought about the movie "Cadillac Records," a glossy look back at the birth of modern electric blues at Chicago's Chess label in the '50s and '60s.
My quick response was "not much," given the project's main goal of bringing some blues cred – and the thespian merit badge for portraying a tortured druggy artist – to the worldwide franchise that is Beyonce, who plays R&B singer Etta James in the movie. But after I gave it more thought, I decided any film that brings a little Wolf, Walter and Muddy to the masses ain't such a bad thing.
Most people have a passing familiarity with Chess blues, even if they don't realize it. They've probably heard the Howlin' Wolf classic Smokestack Lightning in a Viagra commercial. Or maybe they remember Led Zeppelin's version of Sonny Boy Williamson's Bring It On Home from '69. Or maybe they had too much to drink in a corner bar while the cover band mangled Got My Mojo Working by Muddy Waters.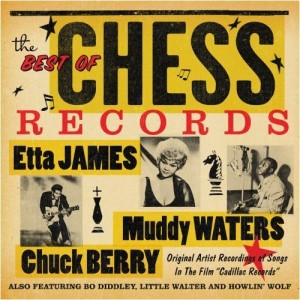 If "Cadillac Records" encouraged some of these folks to dig a little deeper into the Chess catalog, then it was probably worth the $12 million it took to make it. And it appears the movie accomplished this objective, generating brisk sales of a companion CD (forget the official soundtrack) called "Best of Chess: Original Versions of Songs in Cadillac Records," featuring prime slabs of Chess goodness by Muddy, Wolf, Etta, Little Walter, Bo Diddley and Chuck Berry.
The fact is, there are very few clunkers in the Chess blues catalog, which shouldn't be surprising given the artists involved and the street smarts of Leonard Chess, who founded the label in 1950 with his brother Phil. Then again, the two men often employed an operating philosophy best described as "DIY." And Leonard was prodded into recording the label's bread and butter – primal yet tightly arranged electric blues – by the artists themselves. Also, despite the success of those songs, he would often record harp virtuoso Little Walter without his signature amplified sound.
But by the time Muddy teamed up with bassist/songwriter Willie Dixon and started recording with his game-changing band in 1953 – Little Walter on harp, Otis Spann on piano, Jimmy Rogers on guitar and Elgin Evans on drums – the label had hit its stride. Hoochie Coochie Man, I Just Want To Make Love To You, I'm Ready, Mannish Boy… The only thing that came close to rivaling those amazing songs was the major fuss that Ray Charles created over at Atlantic Records, recording primarily in New York City with a group of hired studio hands. Let's put the two artists back-to-back in this next sample to get a better sense of how Brother Ray was feeding off the hard stops and starts that had become a staple of Muddy's working band in Chicago (Hoochie Coochie was recorded in January '54; Greenbacks in November of that year): (I'm Your) Hoochie Coochie Man/Muddy Waters-Greenbacks/Ray Charles
Chess even scored with the occasional attempt to latch onto the folk music craze. "Folk Singer" was just as vital as other albums Muddy released in the '60s, and "The Real Folk Blues" records sold well too – although I'm sure the coffeehouse crowd was thrown for a loop by these convenient excuses to repackage some fairly menacing and hard-driving blues singles by Muddy, Wolf and Sonny Boy.
Let's put the hits aside for now and listen to a few tunes that were featured as part of the "Chess Collectibles" series, along with a couple other out-of-print releases.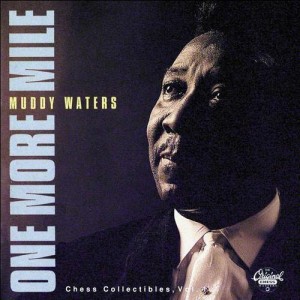 "One More Mile" (Chess Collectibles Vol. 1, released in '94) pulled together 41 rare and previously unreleased recordings by Muddy in a wide range of settings. My favorite cuts in the collection feature Muddy either solo or backed only by Louis Myers (original sideman for Little Walter with his band The Aces) on acoustic guitar and Mojo Bruford on harp. Blues promoter Willy Leiser recorded these tunes for a radio broadcast in '72 while Muddy and band were in Europe to play at the Montreux Jazz Festival. As Mary Katherine Aldin points out in the liner notes, "Perhaps the forced semi-acoustic format of the radio broadcast brought back memories of some of Muddy's earlier songs and styles, since the majority of the tunes he chose to do that day had very old roots in his repertoire." Here's a powerful solo performance of a song Muddy first recorded in 1948: Feel Like Goin' Home/Muddy Waters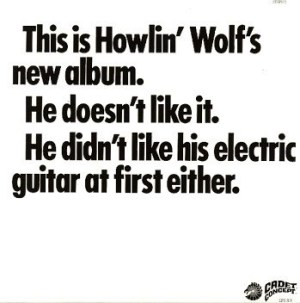 Howlin' Wolf also got the Collectible treatment in '94 with "Ain't Gonna Be Your Dog." And, once again, I was drawn to the bare-bones stuff that sounds unlike anything else in the artist's Chess catalog. Ironically, the four acoustic tunes (and an accompanying interview) were recorded in '68 as part of a promo for his psychedelic album, which clearly inspired The Black Keys when they were trying to come up with a cover for their album "Brothers" (artwork for Wolf's album at left). Wolf famously referred to the album as "birdshit." Others loved it. I'll stick with the acoustic songs – the only time Chess recorded Wolf solo. Maybe the setting put Wolf (like Muddy) in a pensive mood, thinking about the past and songs like this one, which is about as psychedelic as Don Draper's wardrobe: I Ain't Gonna Be Your Dog No More/Howlin' Wolf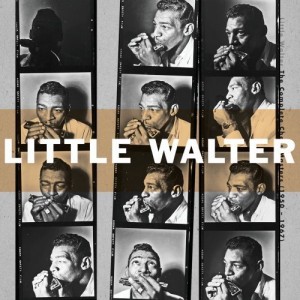 Volume 3 in the Chess Collectible series belongs to Little Walter – my personal favorite of the three. And if you share my obsession with all things Walter, you should just go ahead and spring for the five-disc "The Complete Chess Masters (1950-1967)." Given Walter's phenomenal jazz-like chops (and unlike many of his blues brethren), he rarely fell back on a rote set of licks or solos. Which makes this set a fascinating listen when you compare the masters with various alternate takes. Case in point: the blazing instrumental Juke… In this next clip, listen to the opening riffs in the first sample (the master) and the second (alternate take). If I were Leonard Chess, I'd be hard-pressed to pick which one to release. Both are exceptionally strong, and the alternate certainly deserved a better fate than the 43 years it remained on the shelf in the U.S.: Juke (master)-Juke (alt.)/Little Walter
A few posts back, I waxed poetic about a four-disc set of Sonny Boy Williamson's complete recordings on Chess's Checker Records subsidiary. And one of the great joys of this collection is listening to the alternate takes on disc four, complete with some typically profane studio chatter between Sonny Boy and Leonard Chess. We featured the famous Little Village conversation in a previous post. Here's another exchange involving the song 99 (or "do the 69," as Leonard says at the top). When it came to music, Leonard Chess only knew what he liked. So he offered very little in terms of specific instructions to Sonny Boy – other than "sing it like you mean it" and "not so much blowin' on the intro." And, of course, Sonny Boy would give it right back, which would lead to more personal comments about women on the side and Chess having his "nose in that man's ass." Oh, to have been a fly on the wall in that place… 99/Sonny Boy Williamson II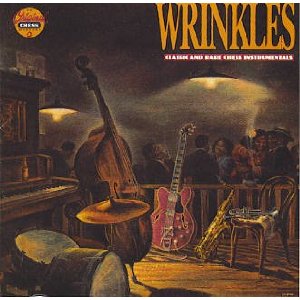 I'll close with a couple cuts from another great (and hard to find) release – "Wrinkles: Classic and Rare Chess Instrumentals." The first is a tune credited to Otis Spann but it prominently features Jody Williams on guitar. Spann doesn't show up until about the one-minute mark, but it's well worth the wait: Five Spot/Otis Spann The second is a Bo Diddley tune called Mess Around, which bears no relation to the R&B hit that Ray Charles recorded in '53. Just another typically satisfying workout by Bo and his band – and another fine example of the undeniable power of the maraca: Mess Around/Bo Diddley
Muddy at Montreux in '72… during the same trip that resulted in the solo recording of Feel Like Goin' Home. Kind of an odd assortment of musicians – looks like Muddy's band teamed up with some Euro-rockers. What the hell… it's still Muddy.