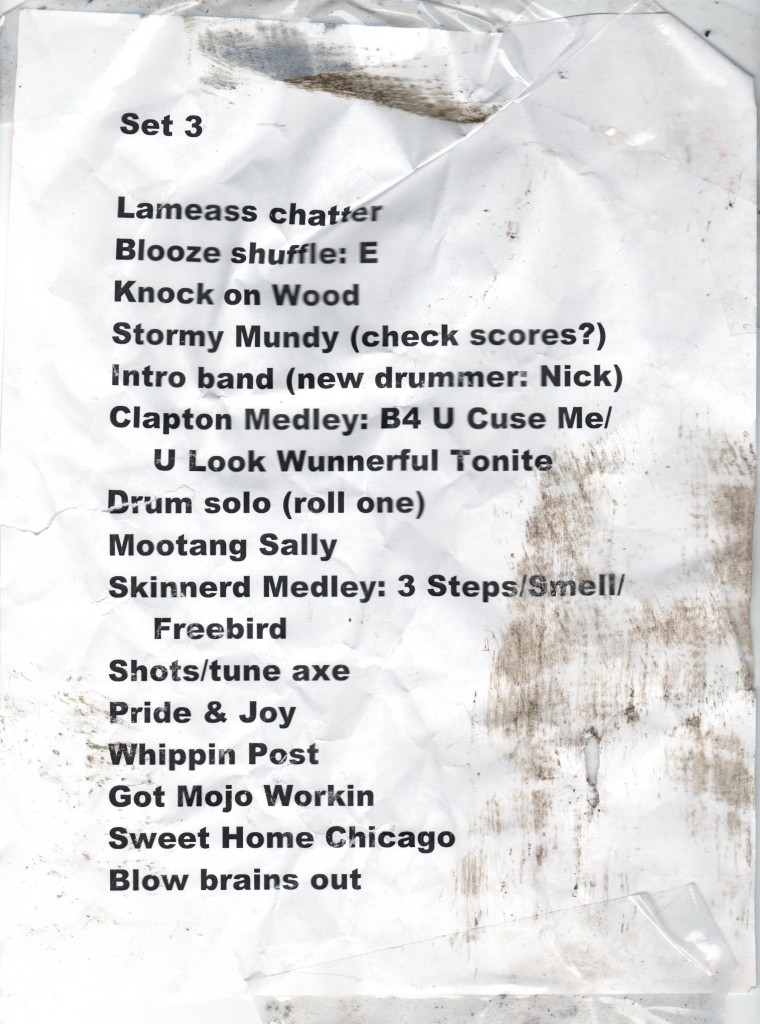 Let's say you've put together a little bar band – something that won't set the world on fire but might get you a gig at some corner dive. Or maybe you're the manager… work with me.
A couple folks in the band are starting to write originals, but they're not quite there yet. So rather than spend countless hours trying to take a handful of songs from "mediocre" to "promising," you need to come up with a couple sets' worth of material, fast. Songs that play to every little strength your band can muster – maybe a soulful singer, flashy guitarist, funky rhythm section, nasty harp player, yakety sax… And maybe more important, songs that don't make you want to hide in stall #3 every time you play (or hear) them.
As always, RCR is here to help. A couple of us have been in this very situation, with a bandmate or two who you'd struggle to describe as "not offensive." The easy way out would be to flog a few old warhorses, like Mustang Sally or Got My Mojo Working or, for you bluegrass pickers out there, Rocky Top (or, how about a time- and soul-killing medley, like Gimme Three Steps on the Stairway to Freebird?). But that, my friends, is what those of us with the proper musical training like to call a big ol' bowl of suck. If your day job leaves you pondering whether it's physically possible to rip off your own head, why pursue a hobby that reveals the answer? That's what bowling leagues are for.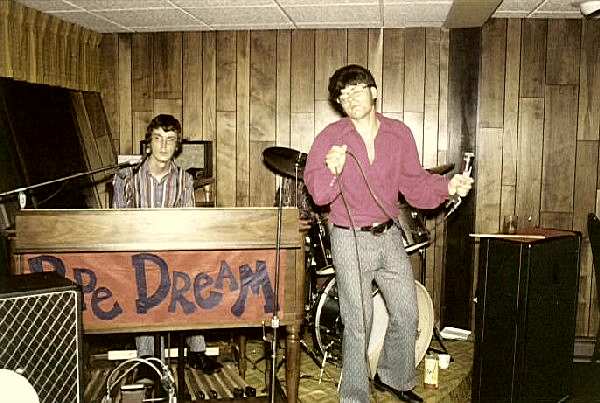 I'll risk yet another argument with bro'-in-law Chuck "If It Ain't Original, It Ain't Shit" Auerbach by pointing out that there's a real art to picking the right songs to cover. Hell, Ry Cooder's made a whole career out of it. And it really boils down to a few basic rules that should guide all of your song selections:
Don't play the obvious. Some of us have played Stormy Monday every goddam day of the week. When I played it for the 1,214th time, I pictured a mighty eagle soaring into the bar to gouge out our guitar player's eyeballs at roughly the 15-minute point in his solo. A fleeting image of great beauty, then it was gone. And the song had barely started.
Cover tunes that everyone will think you wrote. Don't worry – most people in the bar stopped listening to new music back in the Eighties, when men were, eh, how do I put this… fabulous? Find a song you can sell like Gordon Gekko. I've got literally thousands to choose from. Songs about love lost or a lover found… about faith and freedom… hard living and heavy drugs… songs about camels, pointy boots, snack crackers and girls named Little Debbie (wait, that's all in the same song: Camel Walk). Tell the audience you wrote it in prison. Then try to win them over as they head for the door.
Leave Stevie Ray Vaughan alone. Guys who want to play guitar like Vaughan remind me of those hapless jazzbos from the Fifties who tried to play alto sax like Bird. Just put it down and walk away. Nothing good can come of this. And remember, even SRV got sick of playing Pride & Joy (in the end, he was more interested in sounding like Kenny Burrell than Albert King).
Find new meaning in an old song. Turn a happy song into a dirge, and vice versa. Give a soul nugget a reggae beat (see "Toots in Memphis") or turn a reggae song into a steamy little shuffle, like Charlie Hunter did with this Bob Marley tune: Lively Up Yourself Take some hoary, over-produced rock song from the '80s and reinvent it as a stark acoustic ballad. People will know you didn't write it, but they'll go insane trying to figure out where they've heard it before.
The Stax-Volt catalog is still the motherlode. Back in 1979, ZZ Top scored a huge hit with a fairly obvious Stax number, Sam & Dave's I Thank You. Seven years later, The Fabulous Thunderbirds climbed the charts with a more obscure Sam & Dave tune, Wrap It Up. Then Michael Bolton… OK, I can see this is going nowhere. If you're looking for more unsung Memphis soul, I highly recommend "The Complete Stax-Volt Singles: 1959-1968." That's where I found this hidden gem by a largely unknown soulman, Prince Conley (with the legendary Steve Cropper laying down a snaky guitar riff in his first session at the label): I'm Going Home
The previous example underscores another important point about picking the right covers. Sure, 10-minute blues tunes can be fun to play, especially after several hours of self-medication. But they'll only take you so far as a band. I once read where John Mellencamp made his bandmates learn a whole boatload of soul and garage-rock songs from the Sixties so they'd be in the right frame of mind to tackle his rootsy originals. Now if Mellencamp had dropped dead during rehearsals (not an unlikely scenario), the band would still be far better off for the effort. I'd certainly book them for my next house party.
Here's just a short list of some tunes that I've been able to persuade other band members to cover, mainly so we wouldn't have to suffer through yet another rendition of Sweet Home Chicago.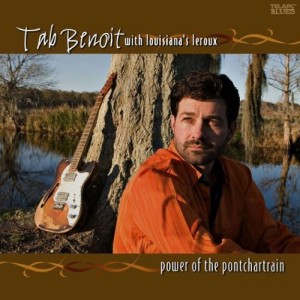 How about a cover of a cover? I know, sounds pointless. But we couldn't resist jumping all over this remake of a '60s classic by Buffalo Springfield – a song that I'll forever equate with paranoia. Louisiana bluesman Tab Benoit takes that trippy, California vibe and drags it through the swamp in the middle of the night. Now I'm really worried. For What It's Worth/Tab Benoit
Here's a tune by Bob Marley's son Ziggy that sounds like it came from Memphis instead of Kingston. But it still has enough of the island in it to not sound the least bit rushed. Deliberate, maybe… but still laid back. And who can argue with a universal lyric like "got to be true to myself"? Never quite nailed this one live. I'll blame the drummer, who picked a bad time to give up ganja. True To Myself/Ziggy Marley
Everybody loves rockabilly. It might not be queued up in your car stereo, but when you hear it done right in a club, you want to trade in your Nikes for a pair of two-tone mesh-top swing shoes. Here's a tune I never got tired of playing. It combines a Secret Agent Man groove with a killer turnaround riff. It's actually a cover of a far more obscure tune by Johnny Faire. Clint Miller's remake entered the Billboard 100 in 1957. Miller went on to pursue a career in law and politics and even ran for Governor of Virginia in 1996. Apparently, voters weren't at all interested in conjugating with him. Bertha Lou/Clint Miller
If you're going to cover a blues tune, stay away from the ones that seem to say "caution: shitty white blues band at work." The Excello label is a good source of obscure blues nuggets, performed by Louisiana masters like Slim Harpo, Lonesome Sundown, Lightnin' Slim and Lazy Lester. Then there's journeyman harp player Frank Frost, who recorded this number in 1966 for the Shreveport-based Jewel label as a tribute to Harpo's Baby Scratch My Back. The session was produced in Nashville by Elvis Presley's original guitar player, Scotty Moore, who must've convinced Frost to crank up the tremolo on his amp. Sheer genius. My Back Scratcher/Frank Frost
I'll close with a little something for you garage-rockers out there. I've played this song in two different bands – one now defunct, and the other now playing mostly original material – and I'll give Ray Fuller credit for running it down. It's by a "swamp rock" band from Austin called The Tailgators, fronted by the very dangerous Don Leady (guitar, lap steel, fiddle and accordion). The original lineup from 1985 included the late Keith Ferguson on bass (who also was a founding member of The Fabulous Thunderbirds) and Gary "Mud Cat" Smith on drums. I'm not sure if The Tailgators are still active, but at least they have a web site. You'd be hard-pressed to find another band on the planet covering this tune – mainly because you'd be hard-pressed to find this song. It's total nonsense and great fun to play. Mumbo Jumbo/The Tailgators
Let's give it up for our favorite bar band, Blues Hammer. From the film "Ghost World," directed by Terry Zwigoff. A classic piece of movie music, along with a cringe-inducing encounter between Steve Buscemi's character and a potential date. I couldn't post this on my site, but you can watch it here. On second thought, bring back the opening act and have him play Stormy Monday.