Actually, this should be the name of our blog.
I'm not a complete fogey… I try to embrace contemporary music. But whether I shop online or at a record store (which doesn't happen very often these days), I feel like the guy at a party who spends a few minutes with the moneyed swells in the front room and then hangs out by the shed with all the crusty old drunks and misfits who actually built the joint. That's where all the best stories are told.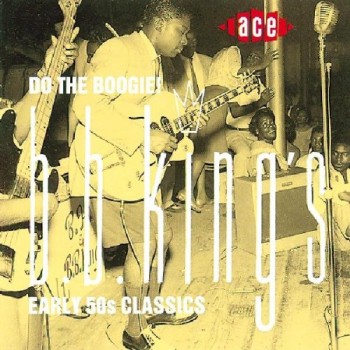 I was contemplating a post that would add to the many eloquent and well-deserved tributes to B.B. King, but I don't think that's why you came here (either for the eloquence or the uptown blues). Fact is, I like all shades of blue – acoustic, electric, laid-back, hard-driving, swampy, citified… And, like most guitarists, I spent many hours trying to unlock the key to B.B.'s deceptively simple approach to his instrument (basically, lots of string-bending and vibrato in one position). But his playing was really an extension of his gospel-soaked vocals, which put it beyond the reach of this white boy from Akron. Of course B.B.'s greatest legacy was making the form far more popular than it was before he first picked up Lucille. When no one cared about blues, he kept it alive – and when artists like Eric Clapton, Robert Cray and Stevie Ray Vaughan brought it to the masses, he remained the gold standard. In other words, your grandpa may have had a jones for Lawrence Welk, but he sure as hell knew who B.B. King was. Let's not forget that some of his first recordings took place in the same room where Wolf and Elvis made music history – at Sam Phillips' studio in Memphis TN (1950): B.B. Blues
We've had some fun at Clapton's expense on this site. I described his bio as a fascinating look at Sixties rock, followed by an extended love letter to yachting and estate planning. And I can't listen to any of Clapton's last 20 or so albums without cursing the heavy hand of his longtime producer, Simon Climie. But I'll confess to having a weakness for his Tom Dowd-produced recordings from the mid-Seventies, which got the deluxe treatment on the 5-CD box Give Me Strength. Some critics dismissed the two studio releases – 461 Ocean Boulevard and There's One In Every Crowd – as lackluster and uninspired. I was drawn to the deep, flowing grooves throughout (I'm sure repeated listens at a cozy beach house in Stuart, FL helped). Clapton surrounded himself with some soulful cats, including the Tulsa-based rhythm section of Carl Radle on bass and Jamie Oldaker on drums. Call it what you want – Oklahoma reggae, stoner blues… I think it's some of the most honest stuff he recorded since Layla: Little Rachel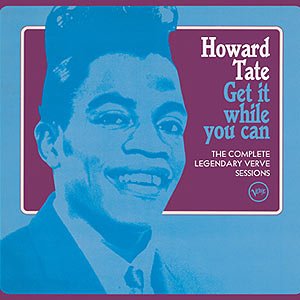 I came late to the Howard Tate party. He's been covered by everyone from Janis Joplin to Ry Cooder, but I had no Tate in my collection except for a blistering remake of the honky-tonk classic Eight Days on the Road. Then I recently bought a collection of his Jerry Ragovoy-produced sides for the Verve label. Good god, people… Why didn't anyone tell me about this? And no, the next tune isn't part of some revenge fantasy involving the nuns from my grade school. It's just another deep soul classic, in this case served up by Ragovoy's crack session players in NYC. If you take just one thing away from my ramblings here, it's this – your life is incomplete without Get It While You Can: The Complete Legendary Verve Sessions of Howard Tate. Shoot 'Em All Down
I find it interesting that, of all the guitarists who completely absorbed B.B. King's style, two of the most dangerous were Jewish – Peter Green (known to his parents as Peter Allen Greenbaum) and Michael Bloomfield. Green took one of B.B.'s show-stoppers, the Mertis John-penned I Need Your Love So Bad, and made it his signature song with Fleetwood Mac. And you can hear King's influence throughout the sprawling, 3-CD Bloomfield anthology, From His Head to His Heart to His Hands. Here's an instrumental take on a song first recorded by Tate at the same '67 session that produced the previous tune. It's from one of the most unlikely hit albums of all time – the '68 release Super Session, basically an extended jam with Al Kooper on B-3 and Stephen Stills on guitar. Gotta love the Sixties… what a strange time. Stop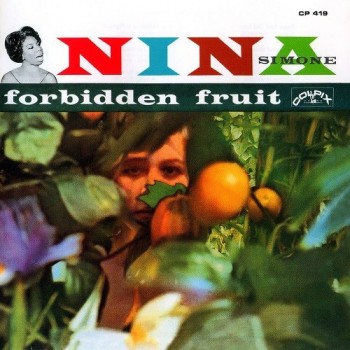 One of the most underappreciated voices in American music belongs to Nina Simone, so I'm glad to see she's the subject of an upcoming documentary, What Happened, Miss Simone? – premiering on Netflix and at select theaters on June 26. Also in the works is Nina, a biopic starring Zoe Saldana that was screened at Cannes last year but remains mired in controversy (one obvious issue: the Hispanic actress replaced Mary J. Blige in the lead role). This turmoil seems fitting given the struggles Simone experienced in her own life, from troubled relationships and legal issues to the race-related indignities that informed many of her songs. In the meantime, we can find some comfort in this warm slice of southern life, Memphis-style – from her 1961 album Forbidden Fruit, featuring Al Schackman on guitar: Memphis in June
What ever happened to Bobby Radcliff? He came out swingin' in 1989 with a fierce debut (Dresses Too Short) on Black Top, followed it up with three more albums on the label (including a live one recorded at the Rynborn Theatre in Antrim, NH), and then kind of drifted off the radar screen. I only bring this up because I rediscovered several blazing cuts from his first release during a recent side trip on my iPod (sometimes ya gotta go wherever the damn thing takes you). He claimed some allegiance to West Side Chicago blues legends such as Magic Sam, but to my ears he comes across more like Albert Collins – a revved-up, almost unhinged version of The Iceman, if that's possible. And his voice sounds especially strong on this outing. Aspiring bar bands, take note… This is what you call a killer groove: Ugh!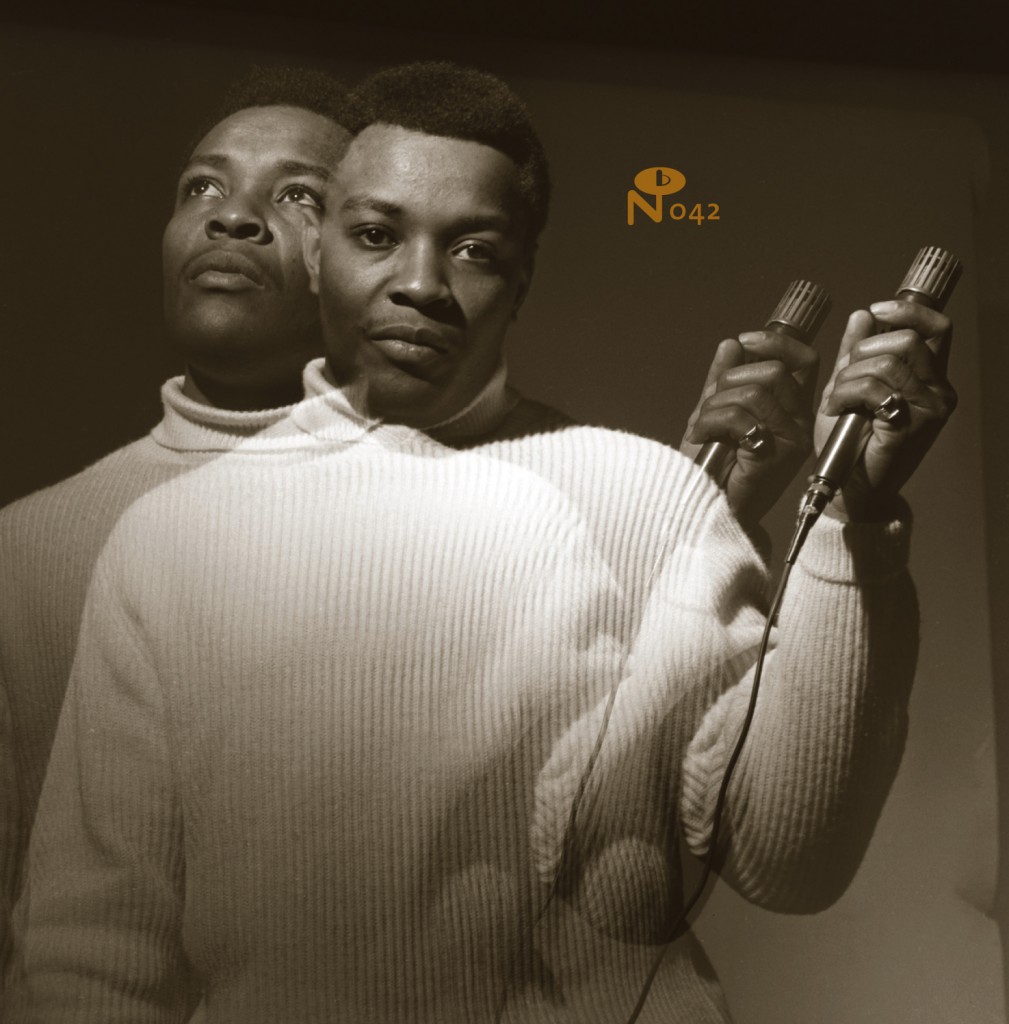 With the NBA Finals approaching, I'm practically overflowing with Cleveland pride. Seems like a good excuse to talk about a homegrown talent who coulda been a contenda – and still ended up creating a pretty good career for himself in Las Vegas with the Ink Spots and other acts. During the early Seventies, Lou Ragland gained a local and regional audience recording some fine and funky tracks as Hot Chocolate (not to be confused with the British soul band responsible for the ubiquitous hit You Sexy Thing). Recorded locally and pressed at Boddie Recording – a unique DIY operation that we touched on here – the band's self-titled album led to steady touring on the "chitlin' circuit." But they never broke through, despite the obvious strength of this cut and others (from the Numero Group's excellent 3-CD set I Travel Alone, featuring Ragland on vocals, guitar and percussion). "I didn't listen to anybody else's music to develop a style of my own so my songs don't sound like anybody," Ragland told the Plain Dealer back in 2012 when he was in Cleveland to play a gig at the Beachland Ballroom. "I just play them because they make people dance, they have good lyrics and tell good stories." What Happened To The Feeling
Imelda May has been kicking around for the past 12 years, which doesn't exactly make her old… old-school maybe, and she's new to me, so… eh, screw this goddam theme. But I didn't want to sign off without sharing a little love for this powerhouse singer from Ireland. I first heard her on a public radio blues show, where she stood out by revealing a lot more depth and range than your typical contemporary blues warbler. That sent me to her second studio album, Love Tattoo (released in 2009). I wasn't disappointed. She moves seamlessly from the following New Orleans-flavored tune to rockabilly to cabaret to jump blues… and what a voice. Giving Wanda Jackson a run for her money is one thing; then she turns around and lays you out with a lush ballad. I surrender. She's released two albums since then… guess I'd better get busy. Big Bad Handsome Man
Here's the official trailer for What Happened, Miss Simone?
B.B. King live at Sing Sing prison, 1972. RIP, BB… If any of these guys are still alive, I'm sure they remember what you did for them.
Michael Bloomfield and the Electric Flag live, with the great Buddy Miles on drums. As one YouTube commenter points out, "At 2:18, you can see that he's been playing the whole song with a pick jammed in the strings around the first few frets. He must have forgot/not noticed it was there." No matter… the solo kills.