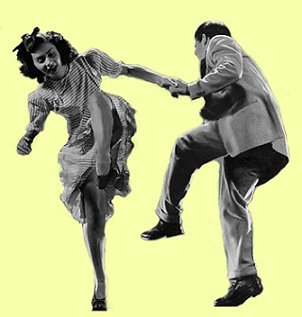 Just a few random observations from my recent week-long vacation in Atlantic Beach, NC:
Weather was spectacular, and so were the sights — many dolphins close to shore, wild horses roaming Shackleford Island, historic sailboats docked at Beaufort, shooting star in the southern sky (the beach runs east-west)
The locals appear to be very conservative, judging by a billboard that disputed evolutionary science… Best not to poke the bears at the bar (although the folks we met couldn't have been more friendly and polite)
The shrimp burger — interesting concept, but probably won't make the cut at our next Rubber City cookout
Carolina beach music — pretty damn awesome, and the shag dance ain't too shabby either
What do I know about beach music and shag dancing? Not that much, to be honest. But I did some research in advance of this post, and that included a visit to a dockside bar where the DJ shared some Carolina beach favorites… More on that later.
I'd describe beach music (right coast, not left) as a mix of vintage soul and Motown; Carolina-based blue-eyed soul bands that seem pretty faithful to the spirit of Memphis and Detroit; and more far-flung artists — from Texan Delbert McClinton to Ann Arbor native Mayer Hawthorne — that Carolinians simply appropriated because a few of their songs have that perfect rhythm for shag dancing.
Since I've already made it clear I'm no expert on the subject, I'll defer to the knowledge monks at Wikipedia for a basic description of said rhythm. Shag dancing is best performed to songs based on a 4/4 shuffle, primarily in the 100-130 beats per minute range. And the dance itself is a "six count step danced in a slot" — in other words, your basic "triple step, triple step, rock step." Got it? Eh, just watch the video at the end of our post.
Given these guidelines, it shouldn't surprise you that most beach favorites are fairly relaxed and laid back… Think steady-rolling, sun-baked soul, like this cut by Marvin Gaye: Come Get To This You won't hear a shag-dance DJ play Tower of Power or one of James Brown's more hyper-funk workouts, although this tune by JB is definitely shag-worthy (sorry, couldn't resist): How Do You Stop
I've also noticed that the annual lists of "Top 50 Shag Songs" — compiled by The Association of Beach and Shag Club DeeJays — include many of my own favorites.
Here's a cut from Levon Helm's final studio album, 2009's Electric Dirt. I'm sure he didn't have the shag in mind when he covered it… Doesn't matter — it's got that irresistable, four-on-the-floor rhythm we discussed earlier: Stuff You Gotta Watch
Before you jump to any conclusions regarding the lily-whiteness of most shag fans, let me point out that beach music was a godsend for black artists such as New Orleans native Wilson Turbinton aka Willie Tee. I'm glad he was able to rake in a lot more royalties given the added exposure this tune received as a beach classic back in the Sixties: Teasin' You
Which leads me to another random observation… In many ways, the birth of shag mirrors the birth of rock 'n roll. In the Forties and Fifties, a lot of white kids from the south weren't exposed to black music until they heard it in the dancehalls along the Carolina coast. So we can thank shag DJs for turning those kids on to blues, R&B and, eventually, Sixties soul gems such as this one by Barbara Mason, tailor-made for slow-dancing: Yes I'm Ready
Age seems to be a bit of a concern in today's shag community — young people aren't exactly flocking to the form. But it's not for a lack of effort on the part of the DJs, who routinely mix in tunes by younger, more contemporary artists to keep the dancefloor a little less, hmm… geriatric. This shag standard by Hawthorne fits the bill: The Walk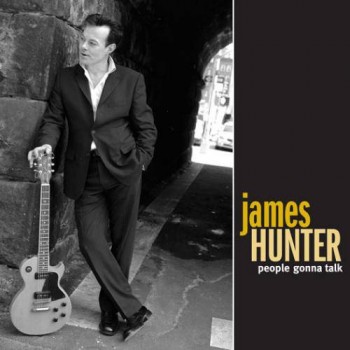 I'm also glad to see the Brits represented on the "Top 50" lists with a couple tunes by my man James Hunter, including this cut from his outstanding 2006 release, People Gonna Talk: You Can't Win
Back to that dockside bar I mentioned earlier… My wife and I stopped by on the dreaded karaoke night, and the DJ was this beefy white guy with a visor cap, golf shirt, dress shorts and dock shoes. Looked like he just walked off the back nine. We readied ourselves for a quick exit.
The DJ decided to get the party started by singing one himself… I think it was a country hit from the Nineties. And damned if he didn't belt it out like Alan Jackson's day-trading cousin.
A couple guys got up and struggled with more predictable fare, but I was surprised how convincing a few of the regulars sounded when they tackled beach music. Then the DJ played several shag tunes by Carolina-based bands and I realized, this stuff is a way of life on the shore — and it's a lot more satisfying than hearing some half-baked nimrod cover Buffett.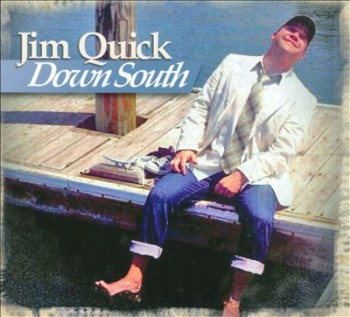 The trip to the dock was worth it just to discover this tune by Jim Quick & Coastline, which sounds like it could've been one of Delbert's greatest hits (probably no accident, since Delbert and his producer, Gary Nicholson, contributed to Quick's 2010 release, Down South): Rewind
Then this unassuming, leather-skinned woman grabbed the mic and, with beer still in hand, proceeded to destroy a crowd favorite. I think it was by Ms. Jody, a southern soul diva (Mississippi by way of Chicago, reversing the far more common migration) who continues to give the shag tradition a much-needed shot of estrogen with her bluesy originals: Bop
I'm not wild about all things shag. From what I've seen and heard on YouTube, the form could use a little less show-band polish and a lot more unvarnished soul. And just because you threw the word shag in the title doesn't make the song an instant classic. But most of the singers are exceptional, not to mention underrated. More important, now I have a few good reasons to come back to the Carolina shore for more.
If you're down on the Crystal Coast and looking for a serious cocktail, stop by The Arendell Room in Morehead City. Bartender/co-owner Denny Shrock knows his bourbon.
A shag dance clinic, by Charlie & Jackie:
Jim Quick & Coastline, doin' that Carolina blues/rock/soul thang… 127 BPM: