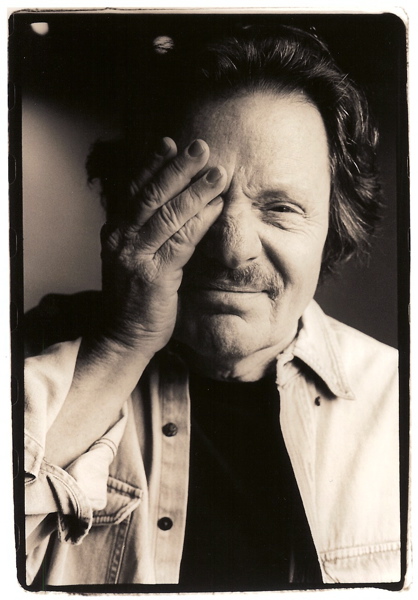 There's nothing even remotely hip about Delbert McClinton. No edgy beats cooked up by some tragic-looking DJ. No soul-baring confessionals or angry throwdowns to ex-lovers. No political screeds. Not even the hint of a personal handler. Just a growing body of well-crafted songs, sung by an old friend who'll never let you down.
If you're looking for a sign that all's right with the world, I can't do any better than point out that Delbert just broke a four-year recording hiatus with this week's release of Blind, Crippled and Crazy (New West Records). Even better, the disc reunites Delbert with Glen Clark – another soulful singer and masterful storyteller from the great state of Texas. The two old buddies shared the bill on a couple of Delbert & Glen albums back in the early '70s. Now they've picked up the narrative 40 years later with well-worn nuggets like this one: Been Around a Long Time
"The bottom line is that we're still bulldogs on a pork chop, but our teeth are ground down, so it takes longer to chew that thing up," Clark said in announcing the new release. "But we still get it right down to the bone." There's probably a mission statement in there somewhere… beats the shit out of Carpe Diem.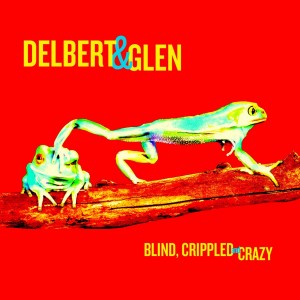 If you've picked up on Delbert's previous stuff, it shouldn't surprise you that Blind, Crippled and Crazy is a highly satisfying listen. Call it honky-tonk blues, roadhouse soul, Americana with an attitude, or just Delbert music… it's another fine entry in a truly remarkable catalog. But once again, he probably won't get the recognition or airplay he deserves. Sure, he's won three Grammys – one for a duet with Bonnie Raitt (Good Man, Good Woman), and two for a couple of latter-day releases (Nothing Personal and Cost of Living) that must've shamed the Academy into making amends for years of neglect. But Delbert ought to be a household name, not someone who has to fight for a seat at Willie's Place on Sirius radio.
His career got off to an auspicious start in the early Sixties when he played harmonica on Hey Baby, a #1 hit by fellow Texan Bruce Channel. The Beatles actually opened for Channel during a few European gigs – and you can definitely hear Delbert's influence on the signature harp riff that John Lennon contributed to Love Me Do. Delbert also kicked around with a few other bands during the decade – including The Straitjackets and the Ron-Dels with pianist Ronnie Kelly. Most of the recordings that survived are pretty forgettable, but you can't deny the raw talent at work on this spirited cover of a tune by Sonny Boy Williamson (a 1960 single credited to "Mac Clinton and Straitjackets"): Wake Up Baby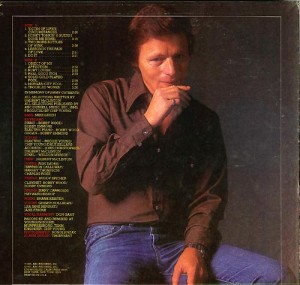 There's a lot to like on the first two Delbert & Glen albums – including the original version of B Movie Box Car Blues, which later was covered by The Blues Brothers. But let's move on to Delbert's first solo effort, 1975's Victim of Life's Circumstances. The Houston Press claimed "it pretty much nailed the coffin shut for us as far as the Cosmic Cowboy trend." In other words, it veered sharply from the outlaw movement – Willie Nelson, Michael Martin Murphy, Jerry Jeff Walker, etc. – that dominated Austin in the early '70s. In the same article, Delbert pointed out "it was like most of my records, a mix of blues, country, rock and soul. And I think that is kind of a Texas thing…" With the passing of Doug Sahm and Gatemouth Brown, Delbert is clearly the greatest living example of that tradition. Victim of Life's Circumstances
Delbert saved some of his best stuff for a couple of albums he recorded for the Capricorn label in the late '70s. One of my favorite tunes (from Second Wind) is a country-fried remake of Johnny Cash's Big River – part of that grand tradition of what I like to call the "American travelogue" song: Big River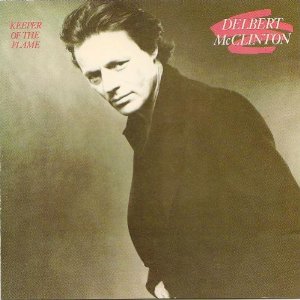 Emmylou Harris scored a #1 country hit with this Delbert-penned tune in '78. For those who cozied up to Emmylou's version, it must've been a revelation to hear Delbert's far funkier take on Keeper of the Flame, released the following year. John Jarvis nearly stole the album with his tasty honky-tonk piano, which brings some much-needed grit to an otherwise slick production. And Delbert really hit his stride as a songwriter… hard to top this sardonic look at the American dream: "Thought I'd be a big star by today, but I've been sleeping in a warehouse in west L.A." Two More Bottles of Wine
Next up – Muscle Shoals Sound Studio, where Delbert recorded two fine albums in the early '80s. Back are the Swampers, those ace session guys who gave Delbert his Second Wind two years prior. The Jealous Kind produced his only top 10 hit, Givin' It Up for Your Love – a great tune by any standard, but I think the album's standout cut is the slow-boiling title song. It's a classic slice of blue-eyed soul written by a real honest-to-god Cajun swamper, Bobby Charles (and later covered by Joe Cocker). The Jealous Kind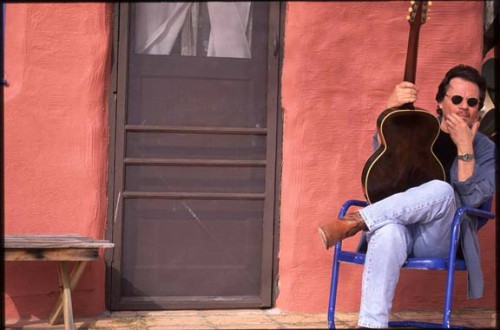 Delbert's career didn't exactly take off in the two decades following his brief stint at Muscle Shoals (which folded shortly after he released Plain from the Heart). You could describe that period as a few highs, and a few more lows. He bounced from label to label (Alligator, Curb, Rising Tide)… experienced a comeback of sorts with Live From Austin… took home a Grammy for his collaboration with Bonnie Raitt… wrote a few songs for other artists (Martina McBride, Wynonna Judd)… and nearly faded from sight when Rising Tide went under in '98. Here's a definite high point – a tribute to Sun Records that Delbert recorded in '93 with the very dangerous guitslinger Danny Gatton. Sun Medley
Thankfully, Delbert found the perfect home when he was signed to the Austin-based label New West in 2001. I like the live, no-frills, in-the-room feel of these albums. Delbert's weathered voice sounds even more soulful in this setting. And on songs like this one, you feel like you're a part of an intimate conversation on matters of the heart (or areas farther south). Baggage Claim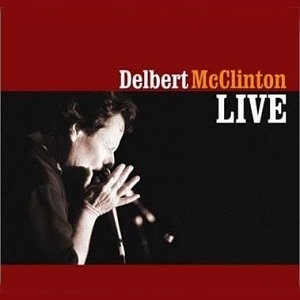 One of the best ways to experience Delbert is live, where he's typically surrounded by first-rate players who share that "Texas thing" – an ability to move seamlessly from soul to blues to country or wherever Delbert decides to steer them. He runs his band like James Brown, but he always makes it seem like you've stumbled across a boozy third set at the world's greatest juke joint. I've seen him play about a half-dozen times (he left a fairly jaded NYC crowd begging for more after a blazing set at the former Lone Star Café). Delbert never fails to deliver live. Maybe Someday Baby
Although the good folks at New West wisely chose not to inhibit Delbert's genre-bending tendencies, his sweet spot might be chunky, mid-tempo blues (with a healthy dose of funk). Case in point, from the Grammy-winning Nothing Personal: Gotta Get It Worked On
I should close by adding that Delbert is one of my favorite harp players (as evidenced by that last cut). His stuff may sound simple to your standard blues-riffing blowhard, but it's hard to be both melodic and rhythmic – in other words, to play the right notes at the right time and leave out anything that doesn't move the song forward. Another good reason why I keep going back to Delbert.
For upcoming tour dates and more Delbert news, check here.
Delbert & Glen live on the Don Imus Show…
Texas roadhouse R&B on Saturday Night Live? It happened, once… By the way, I played that red Gibson you can see behind Delbert (I stayed with his road manager for a lost week in Austin back in the early '80s… never met the boss though).