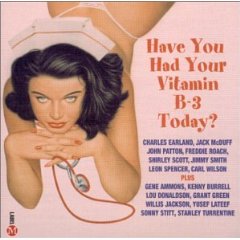 I love the sound of a Hammond B3 doing a slow-boil under the bluesy guitar of Grant Green or Kenny Burrell, or wrapped around a warm, soulful sax.  But there's a thin line between the best of these recordings and pure schmaltz, which is probably why the organ combo remains a criminally ignored sub-genre of American roots music.
The Hammond organ was invented in 1934 by mechanical engineer Laurens Hammond, who also invented the technology behind 3-D glasses (maybe he was a numerologist too).  And his namesake instrument was destined to remain a staple at churches, hockey rinks and old-timey movie theaters until Jimmy Smith transformed it into the "new sound of jazz" back in the 1950s.
Jimmy recorded for the Blue Note label, which found itself in a bit of a rut after a string of jazz albums that didn't exactly light up the charts.  Upon hearing Smith for the first time at a New York City jazz club, the label's mercurial front man, Alfred Lion, decided right then and there to sign him.  Lion eventually confessed that he wanted to sell the label to become Smith's tour manager, just so he could hear him play every night.
Smith quickly revitalized the label by taking advantage of the new LP format with extended workouts like his take on Dizzy Gillespie's The Champ… The Champ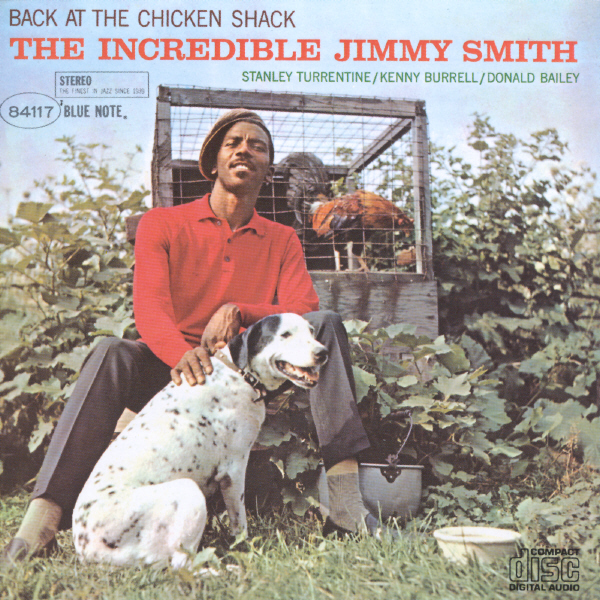 At this point, it would be useful to explain that Smith is playing intricate bebop figures on top with his right hand, chording with the left, and kicking out a rock-solid bass with the instrument's foot pedals.  So essentially, all Smith needed to fill a small club with a wall of sound was a drummer – but he created the classic B3 trio by adding a guitar, with that chair initially held by the very capable Thornel Schwartz.
But my favorite Jimmy Smith recordings are the ones that create a smoky, late-night vibe, usually with the exceptional Kenny Burrell on guitar and Stanley Turrentine on sax.  And classics like "Back at the Chicken Shack," "Midnight Special" and "Home Cookin'" still serve as the gold standards for those who prefer the "less is more" approach.  Listen to Burrell's perfect hand-off to Turrentine on Midnight Special… Midnight Special
Inspired by Smith's success, many other keyboard players jumped on the B3 bandwagon and recorded their own soul-jazz classics during the '50s through '70s – most notably, "Brother" Jack McDuff, Richard "Groove" Holmes, Shirley Scott and Dr. Lonnie Smith.  Here's McDuff jamming with a young George Benson on guitar, before Benson moved on to his own unique brand of pop-schmaltz… Scuffin'
Even jazz greats like Gene Ammons and Sonny Stitt decided they'd had enough of half-full jazz clubs and abandoned more traditional acoustic bands in favor of organ-driven soul-jazz.  And one of the finest examples of the genre features Ammons and Stitt trading riffs on this standout cut from 1971… You Talk That Talk
The organist on this cut is Leon Spencer, one of the unsung heroes of the instrument.  And his experience underscores the thin line I alluded to earlier.  Back in the day, guys like Spencer, Don Patterson, Charles Kynard, Sonny Phillips and other more obscure artists played their fair share of inner-city clubs in places like Detroit and Newark, where getting asses on the dance floor was just as important as getting your own stuff across to a new audience.  And even the best organ combo records I've picked up over the years have at least one tune that sounds like a second-rate version of a pop or soul standard.  Here's Spencer cookin' up one of his fine originals… First Gravy
And here's Spencer toying with a watered-down version of Marvin Gaye's Mercy Mercy Me… Mercy Mercy Me
Hey, I'm not going to begrudge anyone trying to make a decent living – but I'll take Gravy over reheated Motown any day of the week.
If there is such a thing as a desert-island organ combo playlist, it would have at least four or five cuts with Grant Green on guitar and Big John Patton on organ.  And it would lead off with this little slice of soul-jazz nirvana from "Got a Good Thing Goin,'" a 1966 Blue Note release (the disc's second tune, Soul Woman, is just as good)… The Yodel
On these and other cuts by accomplished players like Green and Patton, you get the overwhelming attitude that "yeah, I can burn my way through any jazz standard you throw at me… but this is what I really want to play."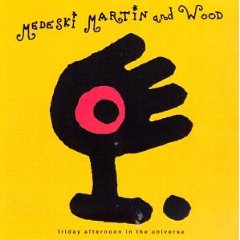 The organ combo is far from finished.  Just pick up a recent release by Medeski, Martin & Wood or even Texas blues guitar great Jimmie Vaughan, who seems to always find a way to sneak an organ-driven instrumental into the mix.  In interviews, Vaughan has expressed his admiration of Gene Ammons and other soul-jazz giants – and his own band features Bill Willis, a former house bassist for Cincinnati's legendary King Records who learned how to play organ from Mr. Honky Tonk himself, Bill Doggett.  On this cut from Vaughan's first solo CD, Willis uses his left hand to play bass notes on the B3… Tilt A Whirl
I'll leave you with this cut from Medeski, Martin & Wood's third release, "Friday Afternoon in the Universe," from back in 1995.  If you ever find yourself kicking back with a cocktail at the space station, you definitely want to slap this one on the interplanetary hi-fi… The Lover
Blue Note Soul-Jazz Album Covers… A few favorites: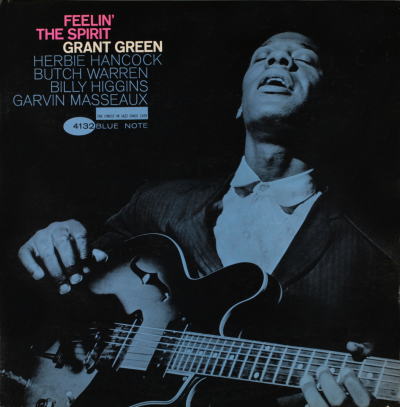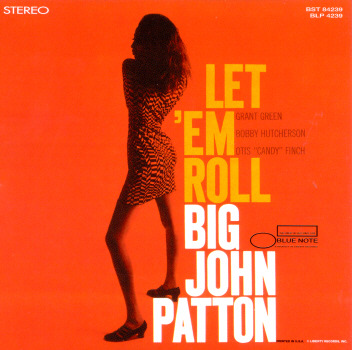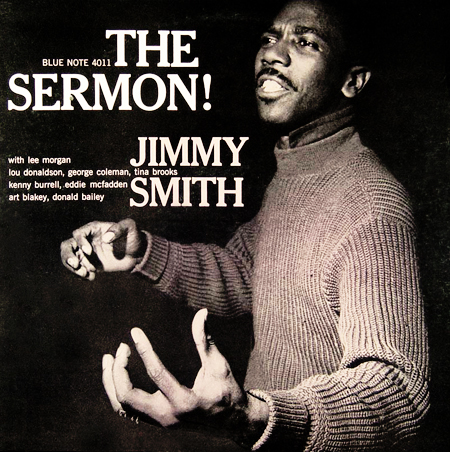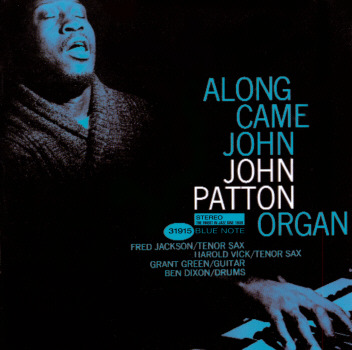 The Doctor is In… Couldn't resist adding this youtube video of a resplendent Dr. Lonnie Smith plying his craft on the B3… I like how he dives down to play a bass solo on the foot pedals with his hands.  He may be a Doctor, but he's not above engaging in a little schtick!