Voters are in a very foul mood. Some of the angriest support The Donald, one of the most despicable characters to ever appear on the national political scene (no mean feat, given the eight-year reign of President Dick Cheney). But let's face it, a lot of pissed-off people support Bernie, who somehow manages to simultaneously trash Obama and awkwardly court the African-American vote.
All of this anger has sent me right back to my happy place – nasty, ill-begotten tunes that roam like a pack of feral dogs under that big tent I like to call surf/garage/rockabilly.
This creaky excuse for a post also allows me to share some pretty cool news, in the form of a comment from a recent visitor to my post on Akron native Bill Allen and his band the Back Beats (excuse all the asides, but some added context seemed in order):
"Robert Plant [yeah, that guy] & Darrel Higham [former guitarist for Imelda May, who I featured here] have collaborated on the track called Please Give Me Something [penned by Allen in '58]… The song was recorded for the Sky 1 [UK] sitcom Stella… the studio version also includes Jools Holland on piano [founding member of Squeeze; carnival barker for his own BBC live music show]."
Even better, the clip below shows Plant, Higham and band performing the song during a funeral service – AND Plant attempts to hide his identity by using the pseudonym "Mr. Rubber" (if it doesn't show up below, try this link):
Plant also happens to be a longtime fan of local favorites The Black Keys, so this little slice of goodness – much like hundreds of positive news stories around the globe – is filled with exotic and mysterious connections to the Rubber City. Needless to say, I'm looking forward to hearing the Higham disc… If it's anything like his work with May, it should be a feast for all you rockabilly cats out there – whether you fly the flag 24/7 or only wear leather after sundown.
I probably should stop right there, but it only seemed appropriate to share a few other tunes that reside (roughly) in the same zip code.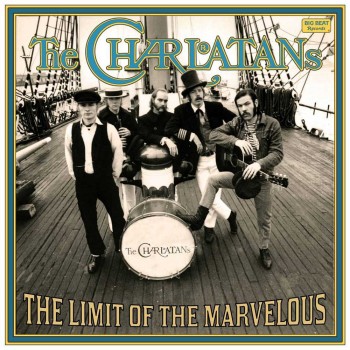 The recent passing of the great Dan Hicks had me listening to his first project, The Charlatans. How to describe this San Francisco-based band? As usual, I decided to punt – in this case, by deferring to the good folks at Ace [UK] Records, which just released The Charlatans comp The Limit of the Marvelous: "…a veritable musical Magnificent Seven, reeking of marijuana and Americana, and universally acknowledged as the 'ones who started it all.'"
By "it," they could be referring to garage-rock, psych-rock or even country-rock, depending on one's definition of those forms. Regardless, their music weaves in strains of all three and a few other tasty spices, including jug-band blues and the gypsy-flavored jazz that Hicks later mined with his famous Hot Licks. The result is difficult to define and equally hard to resist, as evidenced by this strange little wonder: Codine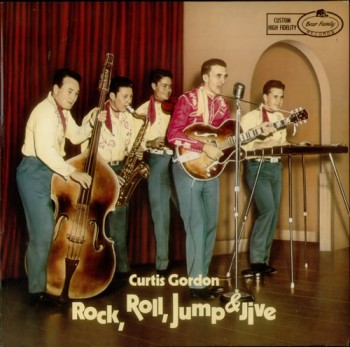 Let's climb down the ladder of abstraction and sample a song with far more obvious merits. First, it celebrates the joys of drag racing, which explains why it's called Draggin' and opens with some jackleg trying to sound like a hot-rod engine (two big pluses in my book). Second, it's by a guy from Moultrie GA with the nickname "Mr. Personality" – Curtis Gordon – who opened the biggest nightclub in Mobile, Radio Ranch (I'm down with that too). And third, it was recorded in the month and year of my birth (ain't sayin'), which further cements its status as an absolute classic: Draggin'
We'll hang out on the race track for a few more minutes – long enough to sample this turbocharged tune by Southern Culture on the Skids, from their appropriately named album Plastic Seat Sweat. Call them a novelty band at your own risk… When it comes to greasy surf guitar and trailer-park rock, guitarist Rick Miller and band rule the roost: Deja Varoom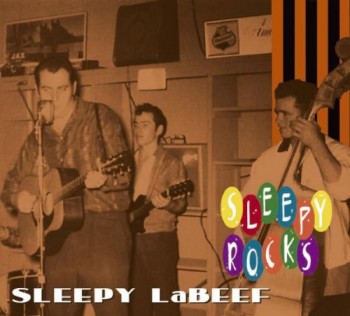 In a previous life, I played in a blues/rockabilly outfit in Columbus, and Sleepy LaBeef was one of our idols. Sure, part of the appeal was the name. But we also had the pleasure of witnessing Sleepy live during one of several trips he made to Cowtown (as us NE Ohio natives liked to call it), and this mountain of a man always delivered the goods. A native of Smackover Arkansas, LaBeef recorded for Sun Records in the Seventies and made a decent living touring Europe, where he was a bigger draw than here in the states. He's still at it today (check here for tour dates). This Starday single from '57 was a hot item in UK rock clubs: Little Bit More
According to my much-beloved comp Legends of Guitar: Surf, Squad Car by Eddie & The Showmen is "considered to be one of the most exciting surf instrumentals ever recorded, thanks to [guitarist Eddie] Bertrand's frantic leads and the amazing drumming of one-time Mousketeer Dick Dodd." Other salient details: The band stole its name from Eddie's Dual Showman amp, and it helped launch the career of Steely Dan's go-to session guitarist, Larry Carlton. Oh, and if you crank this thing up it'll melt your face: Squad Car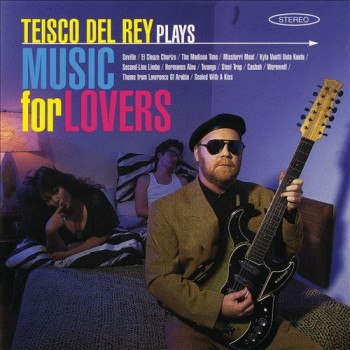 Here's another surf favorite by guitarist/rock journalist Dan Forte, who recorded two albums (The Many Moods of and Teisco Del Rey Plays Music for Lovers) in the Nineties under the alias Teisco Del Rey. Our readers of a certain age might recall a Bugs Bunny cartoon that featured an orchestral version of this tune: Seville
It's long past time for me to feature one of the most dangerous and underrated hillbilly rockers of all time, Johnny Carroll. And it shouldn't surprise you that, much like LaBeef, Allen and many other stateside rockabilly artists, he also found a far larger audience overseas. He learned guitar at the feet of Scotty Moore (Sun-era Elvis) and collaborated in the late-Fifties with Gene Vincent. You can hear Carroll's fiery leads on this appropriately named tune, recorded for the Decca label in '56: Hot Rock
You might think of our final number as just another homage to a day at the race track. But I'm thinking more along the lines of the race I referenced up front – specifically, that steady stream of bile and unfiltered hate that seems to flow endlessly from the people vying for our nation's highest office. If you could put all of that into song, it probably would sound a lot like this masterwork of menace by the late, great Link Wray… Enjoy! The Flying Wedge (Drag Race)
What do this post and a Trump rally have in common? Lots of crazy white guys… so I'll try to right that wrong by signing off with a tribute to the great American women of garage rock. This clip features music by The Bombshells from Texas (check blacflag on YouTube for other volumes/slide shows).