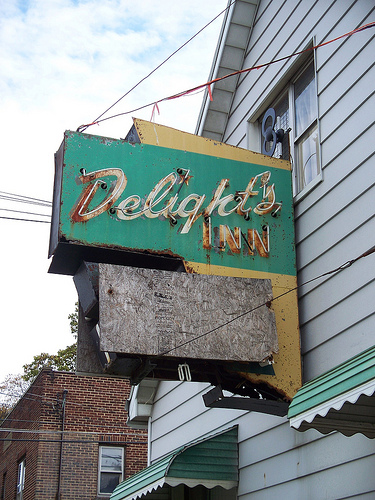 What kind of town do you live in, musically speaking? Is it classic rock, country, jazz, polka, Tuvan throat-singing? I'm not referring to the kind of music you hear on the radio. I'm talking about the songs that seem to make the most sense when you're driving around town; that make you think, yeah, this sound starts to get at the heart of what this place is all about.
I, of course, live in Akron – a city that's incredibly easy to live in, but over the last couple of years has taken on a little bit of the "suck factor." Don't get me wrong, I love it when we get a rare visitor or two and I can upend their perceptions of my hometown as a 60-square-mile Superfund site. I live about five miles from a national park… we have no traffic to speak of… and all of our self-inflicted environmental calamities are well behind us.
I remember when my friend Andy came to visit from NYC on one of those spectacular fall afternoons that turn my tree-lined street into an orgy of color. I interrupted our catch-up talk to fly down the road on a two-seat bike and pick up my daughter, who was walking home from school. When I came back, the blimp was hovering over our house. Of course, that never happened again and the weather went south right after Andy and his wife left town.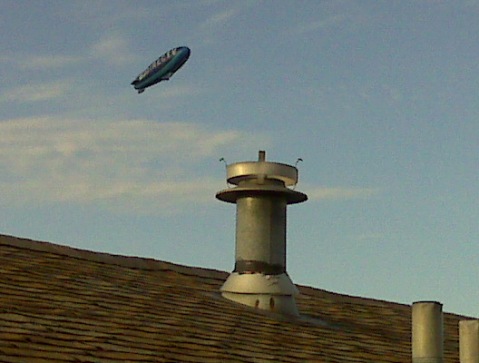 Beyond the occasionally dicey weather, the minus column includes a few more recent entries. Despite what some financial experts are saying, the economy has yet to turn the corner… The Black Keys have made Nashville their new home base… and the Cleveland sports scene has hit rock bottom. I'm beginning to think that professional sports teams should only exist in the four or five metropolitan areas big enough to support them. Cities like New York, Chicago and L.A. would have dozens of football teams that you'd watch on television, using some sort of digital contraption to place your bets.
I'll leave the sports musings to the experts, like Gary Benz. We're here to talk about music, and I've decided that the most appropriate soundtrack for driving around Akron is stone-cold, tough-as-nails honky tonk music.
That might speak volumes about the parts of town I tend to cruise. It also might add some logic to the lure of Music City USA, which stole the hearts of Dan and Pat (a city seemingly at odds with their heavy rock swagger, but I can assure you Dan is a big fan of classic honky tonkers like Lefty Frizell, Buck Owens and Merle Haggard). But I think it has more to do with the thousands of folks from Kentucky, Tennessee and West Virginia who came to Akron to work in its massive rubber factories – and the kind of music they listened to in the small corner bars they called home.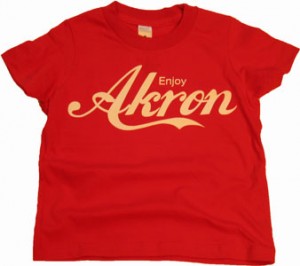 So if you happen to live in the Rubber City, or plan on visiting America's Newest Vacation Mecca anytime soon, I encourage you to slap these tunes on a CD and head down Kenmore Boulevard. You'll quickly fall in love with the idea of a city that's blissfully out of synch with the rest of the world.
Unlike our neighbors to the north, we're a fairly hopeful lot here in Akron. When the Tribe drops six games in a row, we don't start ranting about "The Curse of Rocky Colavito." We just stop making the 30-mile drive to Progressive Field and head over to Canal Park, where you can watch the pros play and save a little cash too. On the political front, we have a few bad seeds, but none facing hard time in prison like virtually half of Cuyahoga County's elected officials. We're like the Buck Owens to Cleveland's Johnny Paycheck – and some of us don't even own guns. So when things start to look bad, we can just put a little more spring in our two-step with Buck and his Buckaroos: We're Gonna Let The Good Times Roll/Buck Owens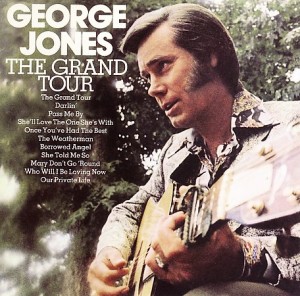 But some problems are a little harder to ignore, like a bad housing market. And many of the stories behind those padlocked doors and sheriff's auction signs can be pretty heartbreaking. I'm sure most of this hard luck has to do with a lost job or an investment gone awry. But a few can be traced back to a more basic form of heartbreak – that is, the final stop in a dead-end relationship. Nobody has driven down that cul de sac more often than George Jones. I don't care if country music isn't your thing. If you're not moved by George's Grand Tour of his empty house, then you have a small, black heart that's barely beating. The Grand Tour/George Jones
For those older folks who are fortunate enough to sell their homes, the next stop is usually a trailer park in Florida. But a surprising number decide to ride it out in the Rubber City, where the relative lack of traffic makes it easier for octogenarians to navigate their sturdy land-yachts down the exact center of our streets. Then there are the characters all of us know who never make it to old age – who take Buck's advice to the next level and decide to party their way into oblivion. No need to bother these folks with retirement plans or the value of investing in low-risk savings bonds. They'd rather blow it at the bar and leave beautiful memories. Live Fast, Love Hard, Die Young/Faron Young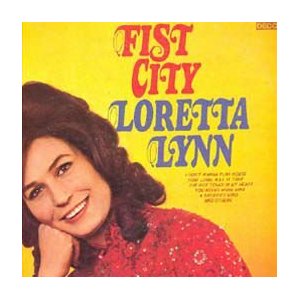 I'd be remiss if I didn't mention the bold, spirited women of our town. Women who refuse to turn the other cheek and are willing to fight for what they believe is right. Women like my mom, who came here from the Deep South and left a long trail of busted-up Yankees in her wake. So if you're one of those painted floozies hoping to come here to steal our men, think twice (or call first). Because you're about to take a one-way trip to Fist City… Fist City/Loretta Lynn
As this song might suggest, towns throughout the Midwest are well-populated by folks who – how do I say this carefully? – have a certain penchant for sleeveless T-shirts, filterless cigarettes and instant lottery tickets. Oh what the hell… I'm talking about white trash. And no one has chronicled the lifestyle of the Appalachian transplant longer or more lovingly than Akron native David Allan Coe. He rode with the Outlaws motorcycle gang and did time in the Mansfield Reformatory, which later served as the backdrop for the movie The Shawshank Redemption. And he channeled those experiences through songs like The Ride, Take This Job and Shove It, and this next one, which seems to describe the parts of town where being "off the grid" is not a desired outcome. If That Ain't Country/David Allan Coe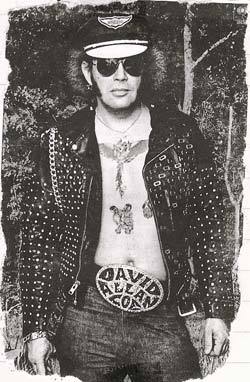 Of course, our city's elders have decried the continued exodus of Akron's best and brightest to other communities, mostly those that offer warmer climates. Then again, no one's asking David Allan Coe to move back… but certainly the recent departure of Dan and Pat has left a void. I think there's more than a little denial in all this hand-wringing. And I wonder how many of those same elders would stick around if someone handed them all the cash generated by The Black Keys' latest album, "Brothers"? Even if you don't have a pot to piss in (let me rephrase that: especially if you don't…), it makes perfect sense to long for a life far away from where you live. And that's true no matter what town you call home. It's all about that age-old yearning for a new start, expressed by the protagonist of this Steve Earle song: Someday/Steve Earle
Truth be told, most people in this town are refreshingly free of attitude and live here because it's a solid, stable place to raise their kids. They work hard all week, get a little over-served on Saturday nights and usually practice a form of religion that doesn't involve snake handling. And they didn't lose any sleep over LeBron's "Decision." So this last tune is for them. It's a little gospel number by someone who wrestled with more than a few snakes during his 29 years, the Right Reverend Hank Williams: I'll Have A New Body/Hank Williams
"Enjoy Akron" t-shirt courtesy of Rubber City Clothing.
Penn Says David Allan Coe is bat-shit crazy… This is good stuff – and who would've thought that Coe was a big influence on Penn & Teller's act? There's another funny clip on youtube of Penn talking about bringing Coe backstage at one of their Vegas shows.