Much has been said and written about the great blues singers – Muddy, B.B., Bessie, Wolf, Big Mama, Sonny Boy… But I think it's time to praise one of the more overlooked subgenres of the form, the blues instrumental.
I'm a huge fan of surf guitar… can't get enough of that melodic twang swimming in a sea of reverb and tom-toms. But my singing siblings, who comprise sort of a Yankee-hillbilly version of the von Trapp family, remain unimpressed. As sister Keena likes to point out, a guitar solo is merely the amount of time it takes before someone starts singing again. I'll place this site's graphic integrity at risk (Keena's our Web Wrangler) by politely disagreeing.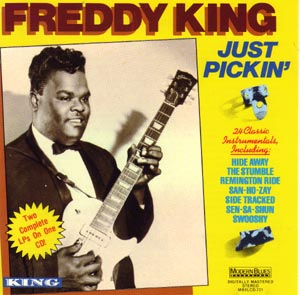 There's really not much difference between a great surf instrumental and a great blues instrumental. In fact, the line between the two was completely blurred in the early '60s by the fabulous Freddie King. Songs like Hide Away and San-Ho-Zay are good examples of what a classic instrumental is all about – cool rhythms, hot solos and a memorable hook that Paulie Walnuts couldn't pry out of your head with an ice pick. And Freddie's unique genius involved taking the sparse yet playful arrangements of West Coast surf and marrying it with the hard-driving sound of Chicago blues. You can find the next tune and 23 other surf-blues workouts on an outstanding collection of Freddie King instrumentals recorded at King Studios in Cincinnati, "Just Pickin'": Side Tracked/Freddie King
Years ago, I read an interview with Bruce Iglauer, founder and head of the Chicago blues label Alligator Records. As I recall, he talked about starting every day by listening to blues instrumentals by either Freddie King or Albert Collins. Now, I'm not real crazy about a few Alligator releases. But I think if you take Iglauer's basic approach to daily living, then consider his patronage of the great Charles Brown and the Ice Man himself, Albert Collins – then add the fact that he created his label simply to record blues legend Hound Dog Taylor… well, I think you have all the makings of a man who deserves his own wing in that glass pyramid up in Cleveland.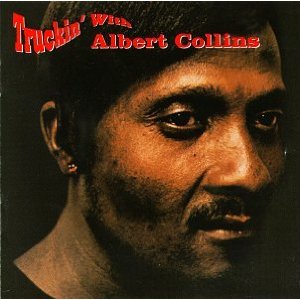 Which brings us to Collins – the Master of the Telecaster. A bluesman with a strong, soulful voice, Collins also was a keen and witty observer of life in the 'hood, as evidenced in songs like Master Charge and When The Welfare Turns Its Back On You. But Collins built his career on the blues instrumental, starting with Frosty back in 1962. One of my favorite albums is "Truckin' with Albert Collins," a collection of some of his best instrumentals (and one vocal performance) first released as "The Cool Sounds of Albert Collins" in '65. The Ice Man was a complete original on guitar, using his bare fingers to brutalize his guitar strings – as well as unconventional tunings, custom pickups and Fender's mightiest amp, the Quad Reverb, to augment his stinging, trebly tone. It didn't surprise me when his song Kool Aide showed up on a beer commercial… Like many of the best blues recordings, "Truckin'" has that classic yet contemporary sound that only gets better with age. Shiver 'N Shake/Albert Collins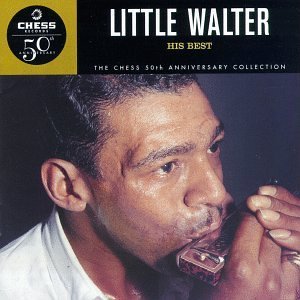 Of course, Freddie King and Albert Collins owe a huge debt to Little Walter, who made the blues instrumental a minor sensation back in 1952 when he first rocked the R&B charts with his number one hit, Juke. And he followed up the success of that single with other first-rate instrumentals, like Off the Wall, Roller Coaster and Sad Hours. Like Collins, Walter was an effective vocalist with a singular style, but it's hard to overstate the impact that his well-crafted instrumentals had on urban black listeners. I'll go back to a quote from another Chicago blues harpist, Billy Boy Arnold, from the book "Blues with a Feeling" by Tony Glover, Scott Dirks and Ward Gaines (featured in this post): "…a girl told me once that 'Little Walter sound like a hipped-up Muddy Waters,' meaning the same music, just hipped up some – and she described it right.  He was just wailing, he was a swinger; a lot of beautiful solos." Here's one of them: The Toddle/Little Walter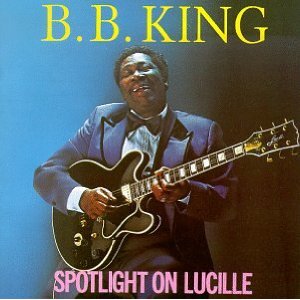 Even a terrific singer like B.B. King jumped on the blues instrumental bandwagon with a handful of singles recorded for the Kent label in '60 and '61. I'm sure hard-core collectors had been aware of these songs for years. But the rest of us can thank the reissue experts at the British Ace label for bringing all these instrumentals together in one place with "Spotlight on Lucille" (released on CD in '92). It's a wide-ranging collection, with B.B.'s guitar locking in tight with a powerful horn section as they shuffle, swing, rock, rhumba… and even romance a couple of slow blues. If you're looking for some of the best expressions of B.B.'s undying love for his woman Lucille, you can stop right here. Just Like A Woman/B.B. King
Guitarist Earl Hooker, second cousin of John Lee, is possibly the most underrated of all Chicago bluesmen – and he cut some blazing instrumentals over the years. If Hooker had a weakness, it actually might have been his amazing virtuosity. He was one of the few blues guitarists who could play country and western music ("I used to watch Gene Autry and Roy Rogers when I was a kid," he told Arhoolie Records founder Chris Strachwitz), even recording this standard for Sam Phillips' Sun label in '53: Guitar Rag He also dabbled in jazz and rock, experimenting with wah-wah pedals and a double-necked guitar before Jimmy Page even thought about adding them to his arsenal. And his wild stage antics, including the tribute to good dental hygiene at the top of this post (and below), didn't miss the attention of a young Jimi Hendrix.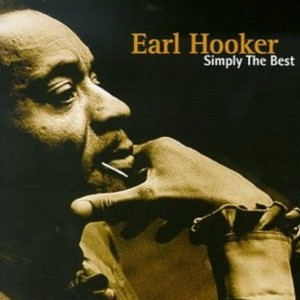 But Hooker was especially fearsome on slide, which he learned while performing gigs in Arkansas with the great bluesman Robert Nighthawk. He toured constantly with his band The Roadmasters during the Fifties and Sixties and recorded for a number of different labels including Chess, where he added some fine slide to Muddy Waters' You Shook Me (later covered by Led Zeppelin). But my favorite Hooker cuts are his classic instrumentals – The Hucklebuck, Blue Guitar, Frog Hop, Blues in D Natural, Off the Hook, Tanya… You can't find all of them on one CD, but if you don't mind spending a little scratch, I highly recommend "Blue Guitar: The Chief/Age/U.S.A. Sessions 1960-1963" on the Japanese P-Vine label. Or pick up the more affordable "Simply the Best: The Earl Hooker Collection," which features this slinky instrumental: Drivin' Wheel/Earl Hooker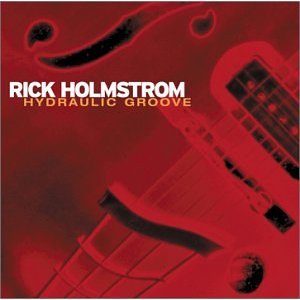 The blues instrumental is in good hands with younger players like guitarist Rick Holmstrom, a native Alaskan who cut his teeth backing up West Coast harp players like William Clarke and Rod Piazza (the Mighty Flyers) as well as Delta bluesman Johnny Dyer. I caught Holmstrom live with the Mighty Flyers up in Cleveland, and it was clear he'd mastered their tasty, swinging repertoire. But I was really knocked out by his '96 solo release, "Lookout!" – a fresh, fun take on the blues instrumental, with lots of unexpected twists and turns throughout: Tacos De Pescado As you can tell, Holmstrom is advancing the form while remaining firmly based in the blues tradition of great guitar slingers like T-Bone Walker, Freddie King and Albert Collins. He followed up "Lookout!" with an even more adventurous disc, 2002's "Hydraulic Groove," featuring special guests John Medeski on keyboards and DJ Logic. I'm looking forward to finding out what other goodies Holmstrom has in his trick bag. Knock Yourself Out/Rick Holmstrom
Earl Hooker on video… Here's another one of those fascinating American Folk Blues Festival clips (a few others are featured here). Kind of a sloppy performance, but still riveting. Keep in mind, Hooker suffered from tuberculosis during most of his adult life – and TB eventually killed him the following year – so the fact that he was pulling off half of these stunts is pretty remarkable.
As I was trolling around for other videos of Hooker, I came across this whacked-out artifact, probably put together by someone from my neck of the woods. It starts with an audio clip of Ghoulardi, a late-night movie host who practiced a unique form of anarchy live on Cleveland TV from 1963 to 1966. Ghoulardi was a big influence on countless musicians and artists from northeast Ohio, including Devo, Lux Interior of the Cramps and film director Jim Jarmusch – and we touched on his undeniable greatness in our very first post one year ago. The man behind the schtick was Ernie Anderson, who went on to a successful career doing voiceover work in L.A. (he was the voice of the ABC-TV network for two decades). His son, indie film director Paul Thomas Anderson (Boogie Nights, Magnolia, There Will Be Blood), carries on the tradition through his production company, The Ghoulardi Film Company. The rest of the following clip is naughty in a Bettie Page sort of way, but pretty tame compared to Lady Ga Ga's latest video. Oh, and it features Earl Hooker's nasty instrumental, Frog Hop.