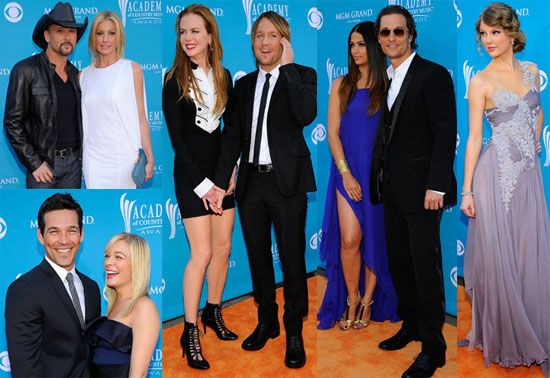 Cleveland. Where DJ Alan Freed first coined the phrase "rock 'n roll" and hosted the form's coming-out party, the infamous Moondog Coronation Ball in 1952. City that launched the careers of David Bowie and Bruce Springsteen. Home of the Rock and Roll Hall of Fame and Museum. So it makes perfect sense that the city's one or two remaining rock radio stations have been eclipsed by country (and sports talk, of course).
I bring this up only because of an experiment I recently conducted in my car, which has an iPod adapter that works about three months out of the year. Following its most recent failure, I decided to listen to nothing but mainstream country radio for a week or so. Partly to figure out why contemporary country artists like Rascal Flatts, Taylor Swift and Toby Keith are so damn popular. And partly because I'm a glutton for punishment.
When it comes to country music, I'm more of a meat and potatoes kind of guy. Give me Senior, not Junior. Love Merle Haggard, Buck Owens and George Jones. And if I have to listen to contemporary stuff, I usually migrate toward the alternative end of the scale, where artists like Dwight Yoakam, Gillian Welch, Steve Earle and Rosanne Cash ply their trade.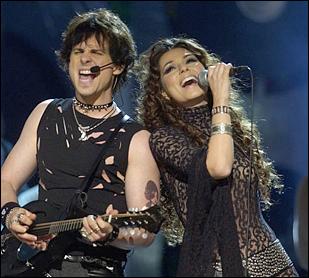 To my ears, much of contemporary country sounds like poorly disguised power ballads from the '80s – or even worse, a perfectly generic strain of southern boogie rock. In fact, the glossy sound of modern country music (processed drums, tricked-up guitars, etc.) makes it virtually indistinguishable from '80s rock. But I went into this with an open mind. I decided to make every effort to find something, anything, I might like about America's number one music format. And I'm pleased to say I didn't come back empty-handed (although I'd like to finish my time on earth without ever again hearing the term "badonkadonk").
After hours of intensive research, I was able to identify several key ingredients you can find in many country hits.
First of all, modern country owes a huge debt to two major figures who never graced the stage at the Grand Old Opry: Keith Richards and Jack Daniel. Richards is noteworthy for inventing the opening riff to Honky Tonk Women – and various mutations of that riff are used to kick off the vast majority of "rockin' country" hits. At least it seems that way. And Daniel because references to hard whiskey are far more prevalent today in country music than they were back in the '50s, when country stars actually drank whiskey and the term "personal trainer" could only apply to a horse.
Back to Richards… Here's a nod to Keith from his Aussie namesake (and reformed alcoholic) Keith Urban, who ain't no slouch on guitar but could afford to learn a few new tricks: You Look Good In My Shirt/Keith Urban
And here's a tune by another famous Keith (Toby… see, I'm really onto something here) that also seems like a sanitized tribute to the Stones' greatest hit: Beer For My Horses/Toby Keith with Willie Nelson
That little tribute to vigilante justice includes guest artist Willie Nelson – who, ironically, would be doing hard time if he and his fellow weed wranglers ever got stuck in Indonesia.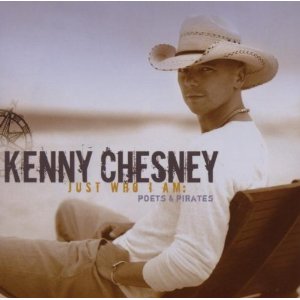 Another common denominator in modern country is this strange infatuation with a guy more closely associated with sailboats and parrots than guns and pickup trucks: Jimmy Buffett. I'll just come out and say it… Every male country star wants to reinvent himself as the next Jimmy Buffett. Why? Three simple reasons. First, it would put them in the same financial zip code as Jimmy and his brother from another mother, Warren Buffett. Second, they won't have to work nearly as hard in concert. And third, they can spend most of their free time sailing from one Caribbean island to another rather than dodging fans and floods in Nashville.
Of course, the frontrunner in the Buffett.2 sweepstakes is Kenny Chesney. Hell, Chesney isn't the least bit coy about his strategy – he even records with the guy (then again, so does most of Nashville). Now I listened to Chesney's new album all the way through. And I have to admit, "Hemingway's Whiskey" ain't too bad, especially from a guy who's spent the last few years chasing parrotheads. Nice duet with Grace Potter. Strong lyrics. A few unexpected twists and turns throughout. But he still can't resist the temptation to go coastal now and then: Coastal/Kenny Chesney
I've also noticed that far too many country hits sound like they were written with a Random Buzzword Generator programmed by a guy named Cletus. Let's look at just a short list of terms that crop up often in modern country: boots, cut-off jeans, cold beer, whiskey, sweet tea, old back road, old dirt road, jeep, truck, tractor, four-wheel drive, six pack, dog, porch, Tennessee, Alabama, Georgia, small town, red, white, blue, blacktop, dancefloor, Hank, Willie, Waylon, Skynyrd, Friday/Saturday night, Sunday morning… Now let's hit the RBG and see what pops up: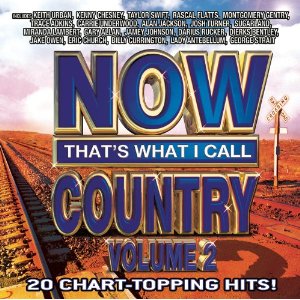 I'm drivin' down an old dirt road
Blastin' Hank in my pickup truck
Just slipped it into four-wheel drive
So I can plow right through this muck
My gal's in her cut-off jeans
It's a small-town Saturday night
Not in Georgia but in Tennessee
Where the whiskey tastes just right
When Sunday morning comes around
I'll drive my tractor into town
We'll praise the Lord and the Red White & Blue
Then rock some Skynyrd 'til the sun goes down
Needs a chorus, but you get the picture.
One song by newcomer Brantley Gilbert, Country Must Be Country Wide, even includes this amazing claim: "In every state there's a station playin' Cash, Hank, Willie, and Waylon." Safe to say you'll be driving for days before you hear Hank Sr. or even Waylon Jennings on the radio.
So what did I like about modern country, you ask? Well, let me see… Mostly I liked the women, who tend to leave the tired riffs and hackneyed slogans to the men. For example, if you've ever had a teenage daughter, you can certainly appreciate this song by Martina McBride: Teenage Daughters/Martina McBride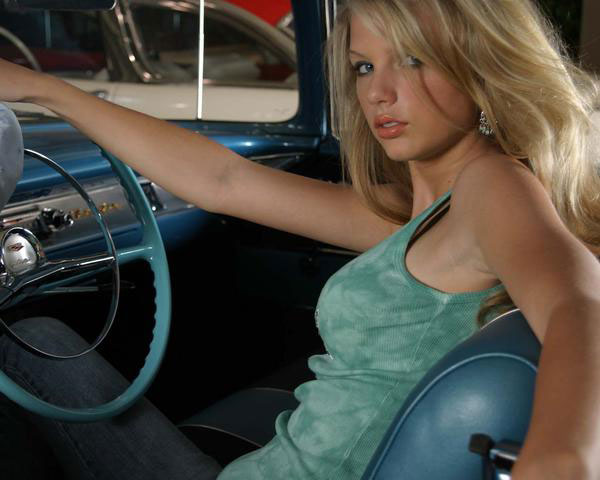 And I'm not going to go hatin' on Taylor Swift (mainly because I don't want to show up in her next song). Unlike a lot of her contemporaries, she doesn't seem too interested in Nashville convention. I like to think of her as a countrified (as opposed to country-fried… big difference) Alanis Morissette – she's sort of an angry young woman, but still a little too polite to tell someone to go pound sand up his ass: Mean/Taylor Swift
Then there's Miranda Lambert… Who in his right mind would mess with this woman? I guess that would be her husband, Blake Shelton, but maybe he's just not smart enough to know what he got himself into. Tunes like the next one and Before He Cheats by Carrie Underwood are part of an interesting little sub-genre of country music that I like to call the "you messed with me one too many times you pathetic unlucky son of a bitch" song: Gunpowder & Lead/Miranda Lambert
Getting back to the men, it's hard not to like Brad Paisley. Sure, he lacks restraint and sometimes good taste on guitar. But at least he's not afraid of twang, which is something most country artists tend to avoid like the Democratic Party (interesting that Paisley and Tim McGraw buck that trend too): She's Her Own Woman/Brad Paisley
Finally, there's that whole Rascall Flatts thing. Surely there's something about these guys I can latch onto. Anything. Let's start with the fact that the singer is refreshingly homely. And he doesn't wear a cowboy hat. Now let's take a look at the music…
Take me back to the Eighties, when an exciting new breed of honky tonkers came up with the perfect antidote to bad rock. "Guitars, Cadillacs, Etc., Etc." by Dwight Yoakam, "Storms of Life" by Randy Travis, "King's Record Shop" by Rosanne Cash, "Guitar Town" by Steve Earle… The whole "cowpunk" thing was happening too – but bands like Green on Red and The Long Ryders weren't allowed to play in the same sandbox as Dwight's guitarist Pete Anderson:
Now this is country music – The Beatles' favorite honky tonk band: Buck Owens and His Buckaroos (with Dangerous Don Rich on guitar and tenor harmony) on the Jimmy Dean Show, 1966. Stick around for Tom Brumley's pedal steel bit at the end of the band introductions… 20 seconds of pure country goodness: