Back in the heyday of Cleveland rock radio, this wildman named Murray Saul – sounding a lot like Howard Dean when he blew up his campaign for President – would usher in the weekend with a full-throttle rant on WMMS-FM. Here's a taste from one of the station's TV commercials, circa 1975:
Typically, Saul would stick it to the "slavedrivers" who owned us all week at the office or factory. Of course, that was back when most of us had office or factory jobs. Today, Saul's rants seem like quaint reminders of an era when 5 p.m. on Friday was something worth celebrating. If you're lucky enough to have a job today, it's probably one of three low-paying gigs that keep you working all weekend. If not, well, Friday is just another day to smoke weed and hone your Xbox skills while waiting for your mom to get home so you can borrow her car.
I sort of enjoyed the whole 'MMS "Home of the Buzzard" schtick, even though I was turned off by much of the station's hard-rock playlist (did we really need to hear Ian Hunter's "Cleveland Rocks" every four hours?). Which led me to wonder, what if I were in charge of picking the song that would officially kick off a weekend of unholy activity? What homage to hell-raising would I unleash on the populace, whipping thousands of worker bees into a frenzy of drinking, drug use and other forms of debauchery? Sure as hell wouldn't be anything by Loverboy (with all due respect to 'MMS fans around the world).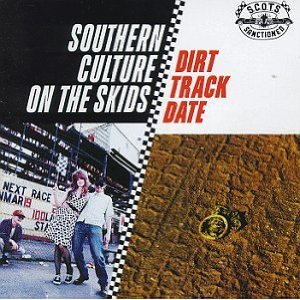 In my alternate universe, it could easily be something by Southern Culture on the Skids. "I got eight slappin' pistons ri'cheer under my hood"… kind of says it all, doesn't it? Sure, "just wrap your legs round these velvet rims and strap your hands across my engines" is a pretty cool come-on for a lost weekend together. But here in the real world, you only have a few seconds to make the pitch. So I'll defer to SCOTS frontman Rick Miller and his timeless ode to parking-lot dating. Besides, how can you resist a song that name-checks Tony Joe White and announces its presence with the mighty cowbell? Voodoo Cadillac
In honor of The Black Keys' new release dropping on December 6, I'll simply point out that my favorite song on the album could wreak havoc any night of the week. Unfortunately, I can't sample the cut without getting sued by my nephew. So let's go back to one of the band's more overlooked efforts, "Magic Potion," and a tune that's destined for the Garage Rock Hall of Fame. By the way, where would one locate such an establishment? Maybe Boone County, West Virginia – home of the one-man garage band, the late Hasil Adkins… or how about Link Wray's "Three-Track Shack" on the family farm in Accokeek, Maryland? RCR's phone lines are open… Your Touch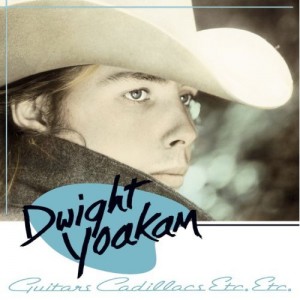 Those of you who reside on more rural routes probably like to start the weekend with a healthy dose of twang. Forget about that overprocessed horseshit you hear on modern country radio. Let's revisit a honky tonk classic and one of the great career launchers of all time – the very first cut from Dwight Yoakam's debut on the Reprise label. Once again, cars play a key role (hard to spend a memorable weekend without one). And thankfully, the guitars are in the capable hands of Pete Anderson, who along with Dwight led the "Back to Bakersfield" movement in the mid-'80s. If it's possible to make hillbilly music hip, those two guys pulled it off with this one: Guitars, Cadillacs
So Friday night rolls around, you've put in your 40+ at work, the next two days are all yours… but it still doesn't seem like you have anything to celebrate. You can always ease into the weekend with a little blues, Jimmy Reed-style. Might help you face the facts – like, for example, your boss is a dick and you don't get paid squat. Maybe this tune and a little "liquid courage" will help you set things straight on Monday morning. Good luck with that. Big Boss Man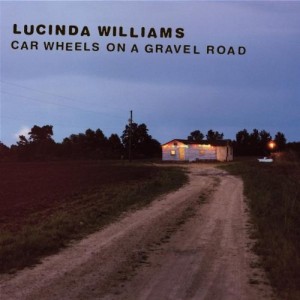 I can already predict the comments. "How can you get the party started without the Bubba anthem, Freebird?" Well, I've hung out with a few bikers over the years… spent an evening or two at a Bourbon-fueled bonfire… experienced the primordial forces within this storied ballad-cum-guitar throwdown. I get it. But I'd rather start the weekend with Lucinda Williams spreading her own brand of Joy. This tune has no use for a ballad-style opening. It jumps in with a snarl and then works itself into a barely controlled rage. Which is how most people feel after five days at a dead-end job. So don't hire me as your Friday-night DJ if you're trying to escape reality. Joy
What's the best party ever thrown? Woodstock. What was the best performance at Woodstock? Santana, hands down. OK, Sly and the Family Stone gave them a run for their money. But to me, Santana playing Soul Sacrifice defines Woodstock. And I can't believe Carlos played as well as he did, watching his guitar neck writhe like a snake while he was tripping on acid (which is only more discouraging for the rest of us who can barely play straight). If I were head of the Rock Police, all drum solos would have been outlawed after Michael Shrieve tore it up at Woodstock. That dude from Rush can whirl around all he wants – he can't touch what Shrieve laid down in '69 (video below).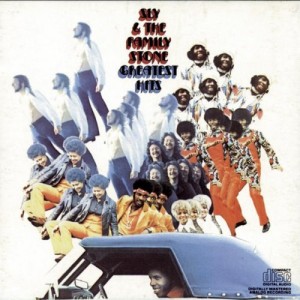 Now that I've downplayed Sly's performance at Woodstock, I have to admit that he came up with one of my all-time favorite Friday-night jams: Thank You (Falletinme Be Mice Elf Agin). How can you hear that deep groove kick in – fueled by Larry Graham's funky bass – and not want to jump up and shake something? I'm pretty sure this song helped popularize that unfortunate dance known as The Robot. But I'm willing to overlook that (and the title) to place it at or near the top of my list of weekend kick-starters. Hell, you could put another four or five tunes by Sly on that list. In fact, just slap on his Greatest Hits and stand back – someone's about to hit the switch on this 'bot. Thank You (Falletinme Be Mice Elf Agin)
We'll close by taking one step back from Sly and paying tribute to the Godfather of Soul, James Brown. Forget about songs that build to a climax… This next tune starts with an explosion of sound and never lets up. The guy driving the beat is the original "Funky Drummer," Clyde Stubblefield – someone who I'm sure didn't miss Michael Shrieve's attention back in the '60s. For a number of years, Stubblefield had a regular Monday-night gig at a small club in downtown Madison, Wisconsin (I understand he's now ailing and in need of a new kidney… if anyone has an update on Clyde, set me straight). If you need the aural equivalent of a kick in the ass, bring this to the party and watch your backside. There Was A Time
Santana at Woodstock, with a 20-year-old Michael Shrieve. The only drum solo you'll ever hear on this site. It's been 42 years since this performance… Can any modern-day jam band touch this?
From the sublime to SCOTS… The wizards of white trash extol the many virtues of the Mojo Box: