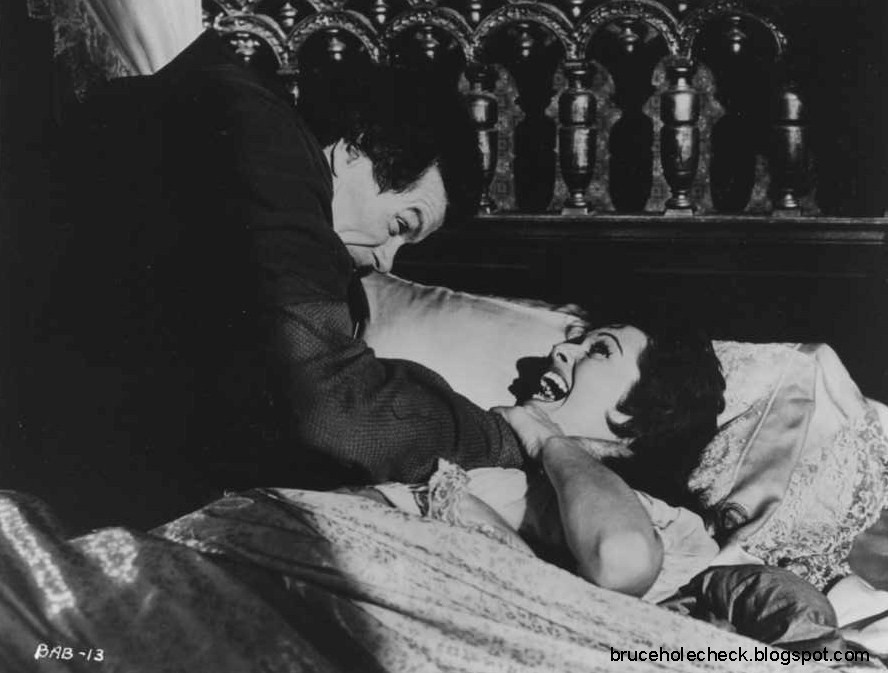 I'm beginning to think that themes are overrated. People don't even buy CDs anymore. Why would anyone be interested in how one song might relate to another? Maybe I should just write down every random feeling I had today. Right now, I have a toothache… which explains this cheap excuse for a lead.
Bettye LaVette. Under the category of "disparate musical observations," I'll start by sharing the best cover of a Black Keys song I've ever come across. You're probably thinking, great, another "highest mountain in Indiana" statement. Consider the recently announced Black Keys tribute album, "Black on Blues." The cover of Lonely Boy by Iggy Pop and Ginger Baker is dreadful, and I can't say I'm looking forward to hearing what Pat Travers does with Everlasting Light. Granted, Ruthie Foster did a nice version of the latter, and Kelly Clarkson's live take on Lies ain't too bad either. But when someone flipped me a link to Bettye LaVette doing I'm Not The One, I initially let it sit there with all the other unopened emails. Dumb move.
Why wouldn't a Muscle Shoals veteran like LaVette know how to murder a tune written by a couple of white punks from Akron re-imagining the Muscle Shoals sound? Stranger things have happened, I think. But it's best to meet this tune on its own terms and just get lost in the deep soul of LaVette's voice. Each phrase seems to convey a lifetime of experience (another example of what you'll never hear from an American Idol diva). Can't wait to hear the rest of her new album "Thankful N' Thoughtful," which drops on Sept. 25.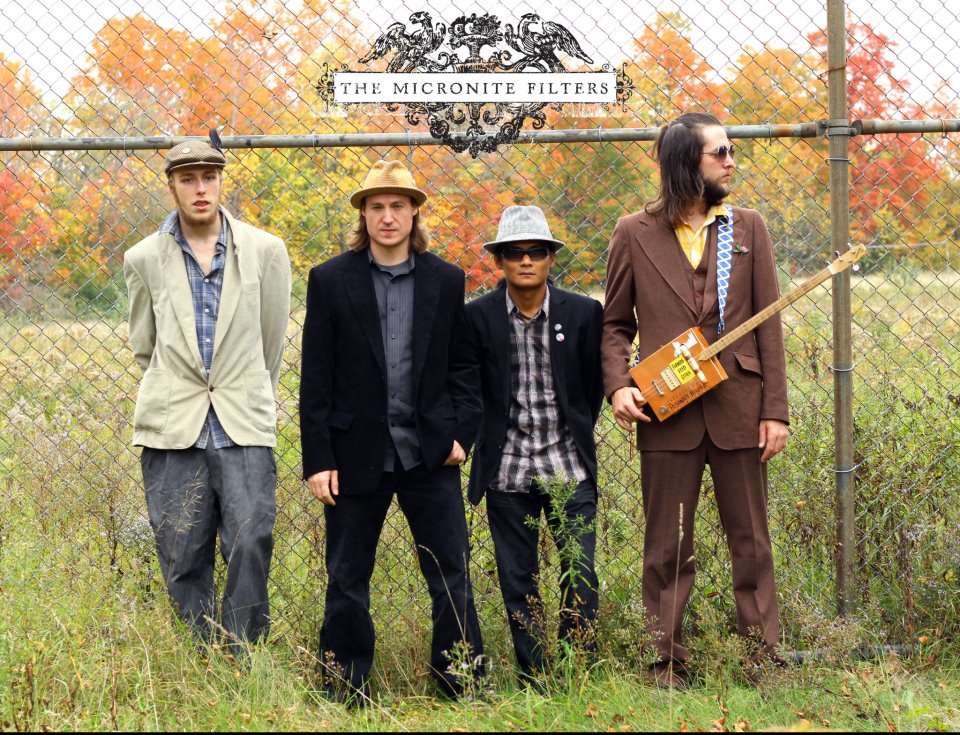 The Micronite Filters. Back in the early '50s, Reader's Digest scared the shit out of smokers with some crazy talk about the dangers of cigarettes. So the marketing geniuses at Kent responded by inventing the micronite filter – an asbestos-filled chamber designed to make its cigarettes healthier. Like most of Kent's customers, that concept died quickly. But I'm predicting a better fate for The Micronite Filters, a nasty little band of misfits from Oshawa, Ontario (the "Automotive Capital of Canada," where life is cheap).
Check out this slide-powered boogie from their new EP "The Wrong Side of the Tracks," with a nice turn by guest vocalist Joan Smith (Toronto's Little Foot Long Foot): Hit the Hammer on the Nail These shifty Canucks rock the blues like Ronnie Hawkins' demon seeds… probably spent too much time in some asbestos-filled garage. For more on The Micronite Filters or to buy their EP, go here.
Thunder Soul. If you have Showtime On Demand, do yourself a favor and watch "Thunder Soul" – an emotional look back at the legacy of one Conrad "Prof" Johnson, former music teacher at the predominately black Kashmere High School in Houston. In the late '60s, Johnson made it his mission to create the nation's best high school stage band. And judging from some of the clips of the all-white bands of the time, it wasn't as tall of an order as you might think. Make no mistake, most of those white guys had some serious jazz chops. But they tended to lack a certain factor that motivated Johnson after he witnessed an Otis Redding performance in '67… soul.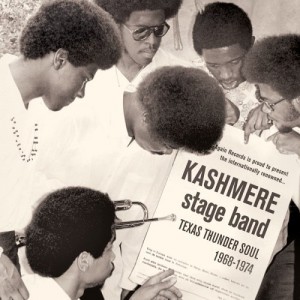 By all accounts, Johnson ran his rehearsals like a Marine boot camp, using James Brown's band and other funk powerhouses as models of how to play as one. Here's the fearsome sound of the Kashmere Stage Band after Johnson whipped them into shape: Headwiggle
As you can imagine, KSB usually came out on top at the various regional and national stage band competitions. And some music critics claim Johnson's bands were just as powerful and entertaining (with some mighty fine dance moves) as the era's best funk and soul acts. But he probably made a more lasting impact by giving his students a better life than the one they faced on the streets of Houston.
Although the film includes priceless footage from the superfly Seventies, it picks up the story in 2008 as band alumni prepared for a reunion concert honoring the 92-year-old Johnson. Some of the former students hadn't picked up their instruments in more than 30 years. But they pulled it together in time for the big show, which Johnson attended despite suffering a recent heart attack. He soaked it all up with great pride and then passed away two days later. Hard to imagine a more graceful ending to a life well lived.
Here's the official trailer for "Thunder Soul":
The Language of the Blues: From Alcorub to Zuzu. I recently noticed I have a new follower on Twitter, Debra Devi. At first I was very flattered, but later realized she probably did it just to thank me for tweeting "Robert Johnson and the Myth of the Illiterate Bluesman," an excellent and thought-provoking piece that she wrote for Huffington Post. Turns out Devi – who also plays a pretty mean axe (more on that term shortly) – has written a hugely entertaining book about some of the mysterious terminology that you often find in blues songs.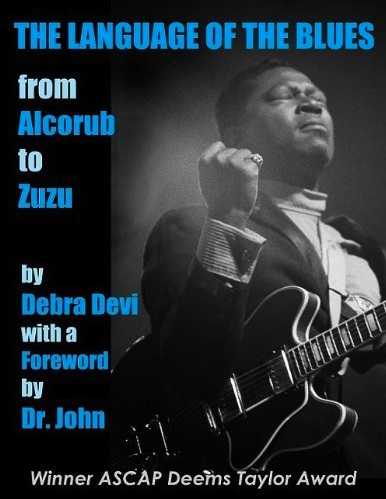 Of course, many of these terms are used to describe sexual acts and genitalia. Lemon, for example… or getting one's ashes hauled (you'll have to buy her book yourself to get the juicy details). Devi's book is worth picking up for Dr. John's Forward alone, in which he nails the essence of blues language: "All these guys just talked a lot of trash, and that's what this book is all about." Although he should've added "gals" too – like Memphis Minnie, who once sang "You done squeezed my lemon, now you done broke and run."
Needless to say, an axe is a guitar. But according to Dr. John, that phrase was lifted from numbers runners who used it as slang for a gun, usually carried in a bag. Let's just say you can open Devi's book to any page and learn something new about the blues and the people who helped shape its colorful language. Now if you'll excuse me, I'm going to head off to get a little brain salad surgery. Right Place Wrong Time/Dr. John