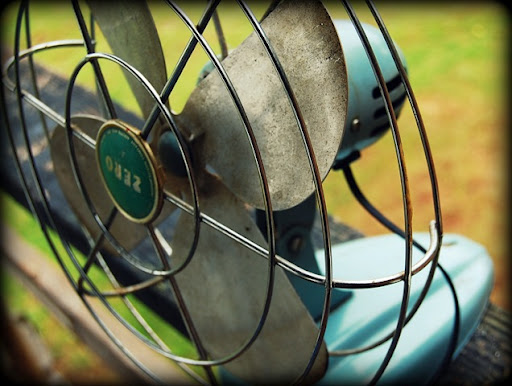 Temperatures are hitting the triple digits… Tropical storms are starting to line up like jets at LaGuardia… Tempers are flaring at country music festivals as fleshy Bubbas fight over warm beer and unwittingly share bodily fluids… Ah, the sights, sounds and smells of summer in America!
A good summer playlist should make Bubba feel chill. Like they say in Jamaica – relax, no worries… you didn't need all that luggage anyway. With none of this in mind, I sent RCR's research team out to pools and barbecues across the nation to come up with a selection of songs that would turn Toby Keith into a dreamweavin' new-age folkie… and maybe even a Democrat.
The first thing my research team discovered is that nothing beats the heat like a bossa nova played by Stan Getz and sung by a Brazilian chanteuse. If you don't believe me, do your own research. But I can tell you from experience that lab rats levitate to the sound of Stan and Astrud Gilberto. I know, sounds far-fetched… but that's part of the magic of "directed science." Corcovado (Quiet Nights)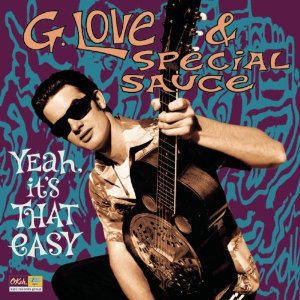 Several years ago, I had the great pleasure of joining nephew Dan and band at the Mile High Music Festival in Denver. It was blazing hot that day, and the festival grounds looked like one of those Civil War reenactments – if it had an open bar and lots of drugs. Thankfully, my VIP status allowed me to enjoy the music several fences away from the overheated piles of flesh and long lines at the portolets. Can't get enough of those big rock festivals! Aside from The Black Keys, the day's musical highlights were provided by G. Love and Special Sauce. At one point, G. Love launched into some cross-pickin' solo guitar that seemed beautifully out of place with the entire rock-flavored spectacle. But Garrett Dutton and band have a few other tricks up their sleeve – including a tune that seems tailor-made for a hot summer day: Take You There
You can almost feel the sun beating down on this next tune featuring guitar masters Ry Cooder and the late Manuel Galban. It's from the Grammy-winning album "Mambo Sinuendo," a re-imagining of popular Cuban music and assorted exotica from the 1950s. Galban was an inventive and playful stylist who gave the Cuban vocal group Los Zafiros their distinct sound, fusing elements of doo-wop with surf. He gained wider notice abroad through several Buena Vista Social Club projects (including this one), but his legacy begs for better treatment – maybe a career retrospective? Cooder adds some tasty slide on this one but mostly stays out of the way, which should tell you something about his deep respect for Galban. Dru Me Negrita
Willie Tee (Wilson Turbinton) helped define the sound of New Orleans R&B – not just as a first-rate singer, songwriter and keyboard player, but also through his funky arrangements on the first two albums by The Wild Magnolias. But he might be better remembered for coming up with the Carolina "shag" classic Teasin' You. Being from a landlocked community, I'm completely out of my element when it comes to describing the nuances of Carolina beach music and shag dancing. But I've been told that mid-tempo soul fits the bill pretty well on both fronts. And I'm definitely sold on the unique charms of this tune, which former Magnolias contributor Snooks Eaglin covered in '91. Teasin' You
Had to include a blues tune, but something a little more relaxed and organic than, say, some jacked-up Stevie Ray wannabe. Here's someone I'd love to bring to my next barbecue – Precious Bryant, a country blues singer and songwriter from Talbot County, Georgia, who fingerpicks guitar in the Piedmont style. You definitely don't want to mess with her pony, unless you can ride it. Hmmm… I wonder if this is a metaphorical horse. Don't Jump My Pony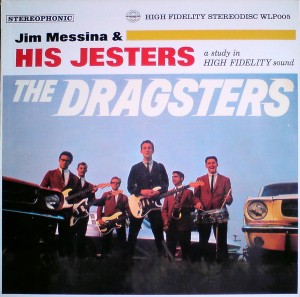 Also had to throw in a surf number, of course – but I went with something more frantic than the other songs on our list. Just wanted to show that the guy partly responsible for mellow '70s hits like House at Pooh Corner could shred with the best of them. Yes, Jim Messina, who once ruled the radio with his partner Kenny Loggins, started out as a devotee of surf guitar slayers like Dick Dale. And you can't miss Dale's towering influence on this single from '64. I'm picturing a crappy little shack by the ocean, a few kegs of beer, a bonfire on the beach and lots of clueless California teenagers getting their well-tanned ears pinned back by Jim Messina and His Jesters: The Jester
You can't find a form of music more closely tied to the tropics than reggae. And what's not to like about American soul filtered through ganja-impaired Jamaicans who beat the heat by playing as few notes as possible? Alright, that's an overly broad statement… but I'll stand by it until our research team comes up with something better. In the meantime, here's a sun-baked soul tune by Johnny Osbourne – sounds like Bobby Womack with a reggae backbeat: We Need Love
Let's close with another tune from Brazil. I don't normally jump all over a song that's so impeccably produced, but I love this woman's voice. Silvia Torres hails from the state of Bahia, where the African influence is especially strong. According to the liner notes from the Putumayo compilation "Brasiliero," Take Saravá is "a phrase of African origin… an exclamation used in macumba, a syncretic religion that blends elements of African and Catholic beliefs. The words to the song 'Take Saravá' are surreal and poetic, with references to the landscape of Bahia and the need to dream." Which explains why I enter a dreamlike state every time I hear this song… Take Saravá
Remember those carefree days of summer in the Sixties, when you could dump all your trash by the side of the road? In this politically incorrect look back, Mad Men's Don Draper rejoins his ex-wife Betty and Stan Getz rediscovers his muse, Astrud Gilberto. (I couldn't post this on my site but you can view it here).