I don't know about you, but I'm getting overwhelmed by all the dire news and violent images I've been digesting lately. Maybe it's time to shut everything off, disconnect the cable, buy someone's used RV and head off into the great unknown – where I can listen to red-state yayhoos blame the world's problems on godless, gun-shunning fornicators like me.
Yeah, maybe that isn't such a good idea… But at the very least, I need a little time to chill. So that makes me a little less inclined to slap on music that's inane, hopeless, depressing or overly aggressive (or all four).
Remember what happened after 9/11, musically speaking? The most popular artist to emerge the following year was Norah Jones with her muted, elegant debut, Come Away With Me. Now I've heard lots of people slag Norah – dinner-club jazz, easy-listening pop, dreamy soundtracks for Big Gulp-swilling soccer moms… Not me. I had no problem suckling on that warm teat. Her voice was the soothing balm our wounded psyches needed in a post-9/11 world. And right now, I need me more of that (sorry Evan Johns… I'll get back to you later).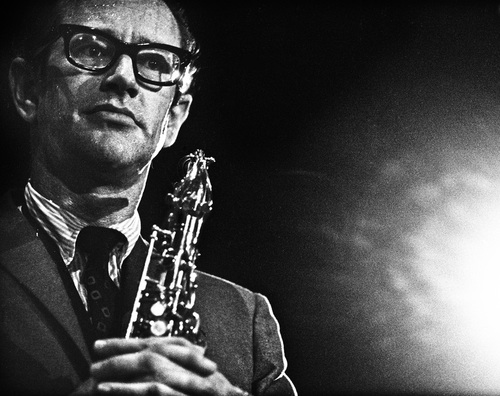 It doesn't even have to be the sound of a woman's voice. It can be the martini-dry tone of Paul Desmond's sax, caressed by the sweet seduction of Brazilian rhythms. You're probably more familiar with Desmond as the longtime musical foil to Dave Brubeck and the prime architect of the most popular and familiar melody in jazz, Take Five. But Desmond also led quite a few sessions without Brubeck, including a few that featured other top-shelf players such as fellow saxman Gerry Mulligan, guitarist Jim Hall and the Modern Jazz Quartet. Bossa Antigua is the title song to a '64 session with Hall that might seem like a cheap ploy to steal a little of Stan Getz's mojo (he broke through in a big way the previous year with Getz/Gilberto and The Girl from Ipanema). But it's still Desmond and Hall – two absolute masters who could shine in any setting. Bossa Antigua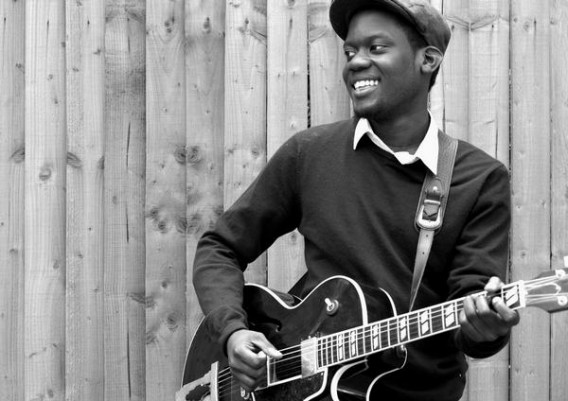 When it comes to soul music, I'm usually feasting on the bountiful Stax-Volt catalog. Take me to Memphis, turn the Vibrolux up to 10 (thanks, John Hiatt) and hand the mic to someone who sounds a lot like Otis Redding. But occasionally – as in lately – I need something a little less electric… maybe something with strings and flutes. Before you accuse me of blatant milquetoast-ery, give a listen to Michael Kiwanuka's towering achievement, Tell Me a Tale. The native of North London started out as a session guitarist before going all-in as a solo performer. According to his official bio, Kiwanuka was especially taken by Redding's Sitting on the Dock of the Bay, which "made the soul icon seem more human, more accessible." You can hear some of that influence in Kiwanuka's fine 2012 release Home Again. But I'm still waiting for another song as startling as this one – a mellow-soul masterpiece that would make Bill Withers proud. Tell Me a Tale
If anything annoyed me about Norah Jones, it was this assumption she was the only game in town (I wouldn't want to have been Diana Krall's manager in 2002). We ought to save a little love for Shelby Lynne too. When Lynne was 17, she watched her father kill her mother and then take his own life – an unspeakable tragedy that left her with some anger management issues (laid bare in a classic New York Times profile). But she also found a way to cope by singing like a goddam hillbilly angel. Here's evidence from her excellent 2008 tribute to Dusty Springfield, Just a Little Lovin'. This song was written by Eddie Hinton, another soulful performer who dealt with a fair amount of tragedy in his life. Breakfast in Bed
Some people think a great way to deal with adversity is to come up with brainless fist-pumpers like This Ain't No Rag, It's a Flag – or even well-meaning catastrophes like Accidental Racist. I'm not going to rain on their parades (well, I guess I just did, sort of). But I'll simply point out that the most profound examples of healing I've experienced through music had little or nothing to do with a hopeful lyric wrapped up in a feel-good song. Maybe it's just the sound of an instrument well-played. Maybe the performer's wordless spirituality and wisdom are enough to remind us that, despite humanity's worst failings, we're also capable of true greatness… like the sound of John Coltrane's horn. Aisha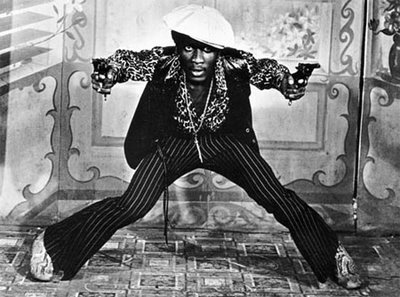 I'm also uplifted by songs that remind me of better times and more beautiful locales. Yeah, I know… it's called denial. But what's wrong with taking a little time away from the dismal news of the day to luxuriate in a warm reggae beat? And what better place to start than the greatest reggae album of all time, the soundtrack to the movie The Harder They Come? I have many fond memories of when I first heard the album, and some of them don't even involve ganja (which helps explain why I still have a few memories of the early '70s). The film itself was kind of depressing, sort of a cautionary tale for would-be gangsters everywhere. But the music is a celebration of the Jamaican spirit, featuring the best songs and performers of the era. Songs like this one, by the movie's star, Jimmy Cliff. Sitting in Limbo
Some folks think blues music is a complete downer. I couldn't disagree more. Blues has always been about lifting people out of misery… that, and making all of us more aware of the human condition, which seems to be a pretty good way to discourage random acts of violence. But mostly it's about having a good time – something I've discovered through extensive research over the years. Few things made me happier than seeing Muddy Waters live at the Cleveland Agora back in '78. It was like going to church, with the service conducted by a Big Black Buddha – the font of all blues knowledge. Verily, it was good. In the spirit of this post, I'll sample a rare, intimate performance captured by a Swiss radio station in 1972. It features Muddy on electric (turned way down) with Louis Myers on second guitar and Mojo Buford on harp. Rock Me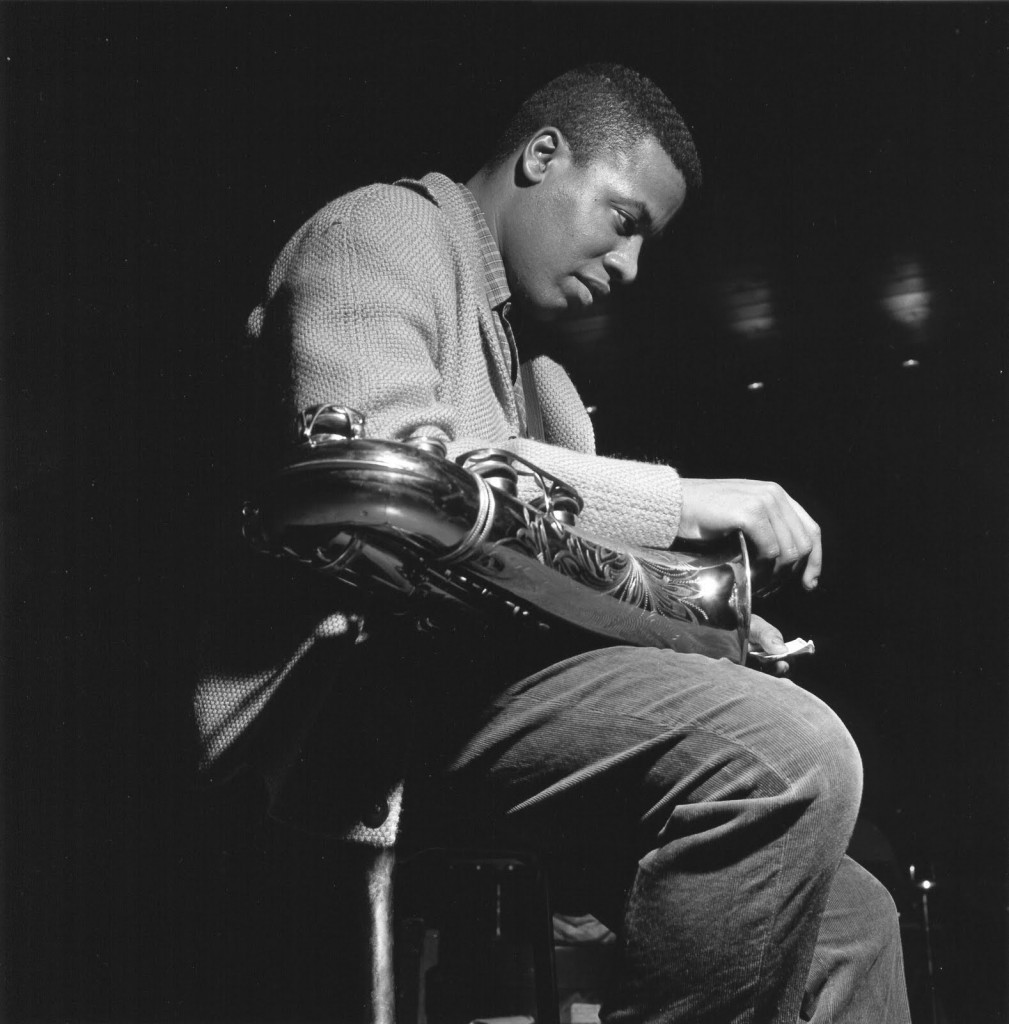 To be honest (does that mean everything I've shared up to this point has been complete bullshit?), here's the easiest way for me to chill out – go on a long bike ride in the country, then grab a cold beer and collapse on the deck while listening to Blue Note jazz from the Sixties (and watching my big dog chew on the small one's throat). Wayne Shorter, Horace Silver, Lee Morgan, Dexter Gordon, Herbie Hancock, Jackie McLean… The High Priests of Cool. Here's a tune by Shorter that always lowers my blood pressure. Miles Davis did a beautiful version with his Second Great Quintet (in which Shorter played sax and served as the band's go-to composer), but the original is still the gold standard. Have a cold one while you listen… Footprints
On Friday, we lost one of the greatest singers of any genre… definitely the best white soul singer of all time. RIP George Jones.