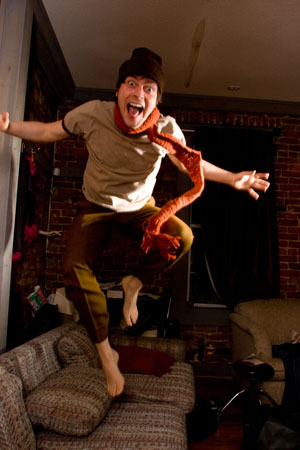 Columbus OH always boasted a vibrant music scene, home to jazz legends such as Rahsaan Roland Kirk and Rusty Bryant as well as a whole slew of influential alt-rock bands – Scrawl, Great Plains, New Bomb Turks and the curiously named Thomas Jefferson Slave Apartments, to mention a few.
One of the more successful bands to come out of Columbus in the Eighties was Royal Crescent Mob, which signed with Warner Bros. subsidiary Sire Records in '89. The Mob's heavy funk-rock grooves owed a big debt to the Red Hot Chili Peppers, but the band staked out its own turf with tasty originals like this one: Poor Box
The Mob's demise wasn't surprising, given the many problems that began plaguing the music business back in the '90s – including a lack of marketing support for second- and third-tier acts. After the band imploded and his former mates went their separate ways, Mob bassist Harold "Happy" Chichester stayed in Columbus to pursue his own projects, including the moody rock of Howlin' Maggie (which signed with Columbia). He also joined Afghan Whigs' frontman Greg Dulli in '97 to form The Twilight Singers, a worthy side project that lost some focus when the Whigs reformed a year later.
Today, Happy is a full-fledged solo artist with a fine new album, "Torchwood Loop" (due for release on March 12: check happychichester.com for details). The project takes advantage of Happy's prodigious chops on keyboards, guitar, bass and drums, as well as his continued evolution as a songwriter and arranger. It's a highly eclectic outing that seems to defy any attempt to "name that influence" (although if I had to hazard a guess, I'd say Happy probably did a fair amount of woodshedding with the Beatles and the groundbreaking acid-funk of Shuggie Otis).
Full disclosure: I've known Happy since the mid-'80s, when I joined Ray Fuller & The Bluesrockers shortly after Happy left the band (he played keys) to form Royal Crescent Mob with two other former Bluesrockers. But some of my favorite gigs with Ray featured Happy as a guest artist, and I can personally attest to the fact that the man can flat-out play the blues (and throw down some Jerry Lee too).
So I hope you don't hold any of this against me as I engage in a little online conversation with Happy about his latest project.
T.Q.: You've certainly had an interesting career – moving from "three chords and a cloud of dust" blues to high-octane funk to something far more eclectic with the new release. When you were back pounding the keys with Ray, was your head full of subversive rockers like Glamorous Town? Or did you take a longer route to get there?
H.C.: Considering I was a teenager when I met Ray, probably yes! Other than my interest in drumming, which took over around age seven when a friend of a friend sat down at his dad's kit and played Batman for us, writing songs was my musical motivation. Since you're an ex-Bluesrocker, I'm sure you can imagine Ray's surprised but gracious response to me bringing him one of my songs. I was still this kid, after all, living with my parents, hauling a spinet piano out to the gigs. The band never did play that song, but I wasn't hurt (because Ray is such a supportive and nice guy). I just kept trying to write better songs.
The "subversive" part is probably a carryover from the smart-alec phase of childhood. From Batman (the show), to Mad magazine, Kurt Vonnegut books and the Kinks, I always appreciated stuff that could humorously satirize culture, though it seems to be getting harder to do. Our culture seems to have no problem satirizing itself nowadays.
"Torchwood Loop" is a very groove-heavy album, and you really lay down the funk on Messed Up. What are some of your favorite funk influences?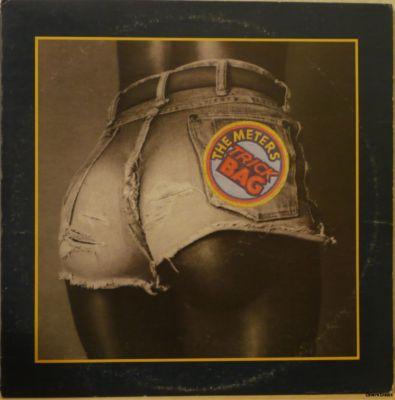 The drums and drumming have been a lifelong obsession. It was B (Brian Emch, Mob guitarist) and David (Ellison, vocals/harp) in the Bluesrockers who played me The Wild Tchoupitoulas album with The Meters doing "Hey Pocky Way." Hearing Ziggy's groove was like finding something I'd been searching for my whole life. John Bonham was heavier, but still funky, and I tried to play all those Zeppelin beats as a lost teenager. Stevie Wonder and Marvin Gaye are not widely recognized as drummers, but I appreciate things they did. Marvin Gaye, for instance, has this groove I call a "four drop," for lack of a better name. You can hear it on tracks like You're The Man or Sexual Healing, and that's the kind of beat pattern I put on Messed Up.
You obviously don't get enough respect as a songwriter. "I live in a merciless town; be very careful if you're walking around… You can hear the jets from faraway skies; the flashbulbs flash, not everyone smiles." And one of my favorite turns of phrase on the album: "I've got this growing perception we're going to get the redneck reception." Two things – explain the last line… and what's your process? Lyrics first and then groove, or other way around?
That's very kind of you to say, Tim. The line you mention from Motorbike is on the one hand a reference to the ballistic ending of Easy Rider, and on the other hand in character with the wide-eyed optimism of the song, believing that this song is the one everybody's going to love. I don't often go for ambiguity like that if it's noncommittal wordplay, but in this case it's more a carefree ambivalence.
The songs on "Torchwood Loop" are built upon the beats, so I set up a little recorder when I practice my drums. If I'm having a good night the playback gets me out of my seat, makes me grab a guitar and start singing. Sometimes I'm lucky and vomit a whole song out. Mostly, though, an idea begins and I get to writing with pen and paper. Sometimes I'll rewrite lyrics dozens of times. Either way, I love the process and once got fired from a job because I couldn't keep from doing it.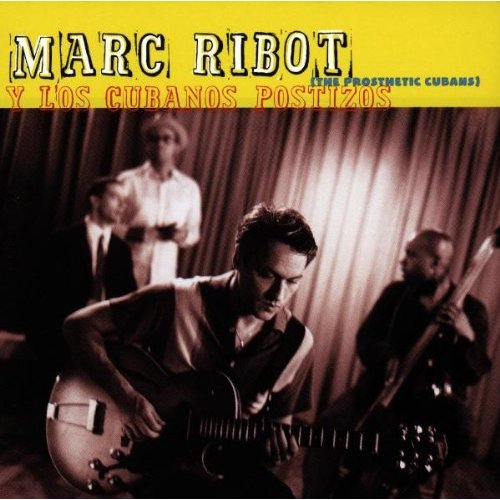 As you know, I'm a big fan of Latin music – especially more mutant versions of the form (see Marc Ribot y Los Cubanos Postizos). Sexy Girl is another fine entry in that category, and I really dig the nasty sound you get on keys. I was stunned to find out this is a live take – how did it come about?
I love Latin music too but don't know much about it. Other than learning about "clavé" from Kevin Oliver (plays guitar on one of the album's cuts), beats like the Latin boogaloo from (Columbus-based drummer) Jimmy Castoe, and seeing Buena Vista Social Club, I have to plead embarrassed ignorance. Still, I daydream all the time about traveling and learning about sambas, rumbas, bossas, Fados, sons, farros, et al.
Sexy Girl was recorded live at the Hot Times Festival in Columbus on a hot summer night, doing my one-man band, with people dancing and singing, clapping their hands and getting into it. It's a Wurlitzer, Ray Charles-like electric piano sound over my beatbox loop, with my left hand playing bass on a cheap Yamaha keyboard, adding delays with foot pedals. I overdubbed the electric guitar and shaker afterward (couldn't resist), but the liveliness of the basic performance with the audience's free interaction is what instantly appealed to the performer and producer in me. I'm glad you like the track.
I take it you're "all in" as a professional musician. And, like other gifted artists dealing with a tough industry, you've taken an organic, homegrown approach to getting your music out to the world – recording at your home studio, releasing on your own label (Pop Fly), your wife Laura handling marketing/promo… Is this business model working for you, and what's the next step?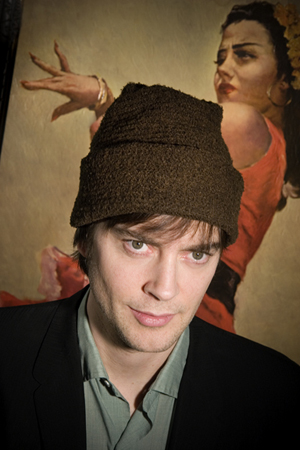 I'm lucky that Laura has a business background and looks after that side of it, because I wake up in the morning humming tunes and wanting to play piano or write. RC Mob was signed to indie labels as well as to Sire, a major, and David was great at handling the business. I was handling the business when Howlin' Maggie signed to Columbia, and was proud of the songs I wrote and the money we made, but they were without question the most unhappy years of my life. After the first Columbia release, I bought myself out of the contract, invested in recording gear, started the label with Laura, and started playing my drums again. I'm much happier now.
It helps also that I get the opportunity to play with other musicians in addition to working on my solo stuff, opening for and playing with people like RJD2 and the Seattle band Brad, or playing with (former Miles Davis bassist) Foley and his 20-piece group. Doing that helps fund my albums and pay the rent.
The next step always is trying to find an audience. These days it seems like YouTube is where people go to hear music. Producing an album feels like a major accomplishment, but really it's just the first step. I've been making simple videos using what I've got in my practice space, inspired by Ronald Jenkees. Beyond that, the prospect of producing videos seems overwhelming without outside help. That'd be great, but for now I'm focusing on looking for tours and tightening up the live set.
I forgot I had your CD in my car player and found myself moved by an all-strings composition that could almost be described as modern classical. Then I was thrown for another loop (so to speak) when I realized it was one of the final tracks on Torchwood. I'll let you fill us in as we fade out with Thrill of War
The community of musicians in Columbus is extraordinary: lots and lots of talent and experience with a generous spirit and an eagerness to help. Such is the case with Christian Howes and Christopher Marion, the two-man orchestra who play on Thrill Of War. Christian told me about his two-man orchestra years ago over beers at Dick's Den, and ever since then I've been thinking about this amazing resource available locally: basically a mail-order orchestra of world-class string players. No more fake MIDI string tracks! Christian actually scored my MIDI tracks and recorded them with Christopher, then emailed the tracks back to me.
This was finished around the ten-year anniversary of 9/11. It's a subject that's way too big and emotional for me as a songwriter, so I came up with this music that felt right in a conceptual way: music about the wars, with no words, that I didn't play.
No, this isn't Happy's impression of James Booker. He had to wear an eyepatch during a recent bout with Bell's Palsy, which affected his facial muscles but, as you can see from this clip, definitely not his chops: