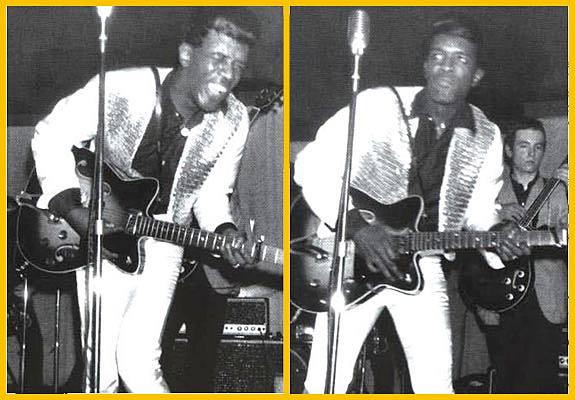 Alternate Takes. Some artists – especially jazz musicians – live by them. Others do their best to make sure they never see the light of day.
And there's often some merit to the latter approach, since no one is clamoring to hear five different versions of In-A-Gadda-Da-Vida (for you youngsters out there, this is a song by a Sixties band called Iron Butterfly, and if you were one of those free-form DJs at a college radio station and needed about 15 minutes to, let's say, refresh yourself… eh, let's move on).
As I've mentioned before, I have a fairly hefty music collection, but I wouldn't call myself a "completist." I don't need to hear all 11 takes of Bird playing Marmaduke (for you kids out there… screw it – bail here if you want). But alternate takes can offer a fascinating look at the creative process. And in a few instances, these other versions can make the officially sanctioned releases sound a little lame in comparison.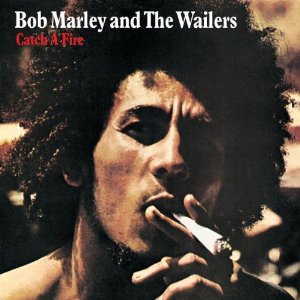 Our first example is more of a different presentation than an alternate take. When Chris Blackwell signed Bob Marley to his Island Records label in 1972, he was determined to bring Marley's music to a larger audience. "We wanted to reach a rock market," he noted years later. So after Marley and the Wailers laid down the basic tracks to "Catch a Fire," Blackwell spent months in the studio adding some production gloss to Marley's sparse, unadorned reggae. Thankfully, the Deluxe Edition of the album (released in 2001) includes an entire disc of the songs as they were originally recorded and released in Jamaica, without Blackwell's heavy hand. To me, at least, it's fascinating to hear the stripped-down version of Stir It Up – hold the synthesizer. I've sampled Blackwell's final master first (the version we're all familiar with) next to the original recording: Stir It Up
Wouldn't it be cool to make the same fix to hundreds of songs recorded back in the Seventies? For example, I always liked this tune by Brian Auger and the Oblivion Express – that is, until that nagging synthesizer begins to strangle the song. I'd probably help fund someone's effort to take it out… Happiness Is Just Around The Bend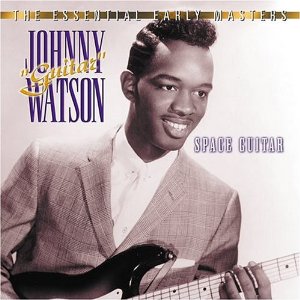 Sometimes the producer decides that the studio performance is just too damn good – or, in this case, dangerous and demented – to stop rolling tape. As our friend The Hound pointed out in a piece on the young Johnny "Guitar" Watson, his first recording session as a guitarist (actually his third session for King subsidiary Federal) resulted in "one of the wildest, most unusual, and greatest guitar instrumentals ever waxed… still ahead of its time." I'm not sure who was manning the board on February 1, 1954, but thank god he captured more than one take of Watson's twisted genius on Space Guitar (I've combined some blistering fretwork from both takes on the following sample): Space Guitar
In my post on harmonica legend Little Walter, I noted that the alternate takes captured on the five-disc "The Complete Chess Masters: 1950-1967" could be supremely rewarding for his most ardent followers. Well, I'll go out on a limb by adding that, although the original release of Juke was a huge hit for the artist, this long-lost version is just as good – and a revelation to this Walter fanatic when I first heard it several years ago. Listen to the hot blast of notes that opens up the alternate take. Then ask yourself why it took so long for the keepers of Walter's legacy to share it with nutballs like me. Juke (alt. take)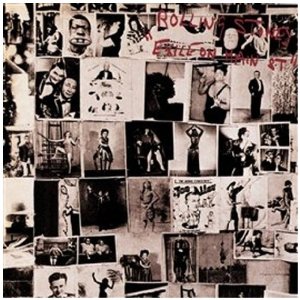 Even the Rolling Stones, who are notoriously stingy and guarded about their own recorded legacy, jumped on the alt. take bandwagon when they released the Deluxe Edition of "Exile on Main Street" in 2010. And despite Keith Richards' highly stoned, stream-of-consciousness singing on the alternate version of Soul Survivor (he even throws in an "etcetera, etcetera, etcetera" toward the end), I'm glad they did. Producer Don Was pulled together the extra material for the reissue, including a ragged but right version of Loving Cup. "It's not sloppiness; it's width, in terms of where everyone feels the beat," Was told New York Times music critic Ben Ratliff in May 2010. "You've got five individuals feeling the beat in a different place." And they somehow make it through the take without a massive trainwreck. Loving Cup (alt. take)
Many of you are familiar with the German versions of the Beatles' early hits like I Want To Hold Your Hand (Komm Gib Mir Deine Hand). It's a great way to test the resolve of the most drunken participants at your next Beatles sing-along. But with all due respect to my pals in Berlin, I find the Spanish version of songs by the Sir Douglas Quintet to be far more satisfying. In fact, I now only listen to these versions – doesn't seem right to sing the praises of a Mexican border town en inglés. Nuevo Laredo (en espanol)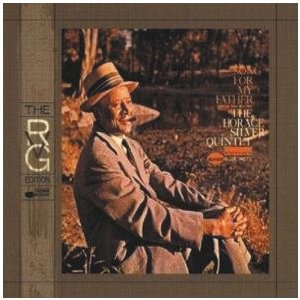 In jazz, most alternate takes follow similar arrangements as the master take, but capture the artist stretching out with different interpretations as a soloist. Miles, Coltrane, Rollins, Monk and Bird could bring a universe of ideas to the same composition… but I still prefer hearing a familiar song recast in an entirely different light. On the original version of Que Pasa from Horace Silver's 1964 release "Song For My Father," Joe Henderson (a native of Lima, Ohio) plays an amazing solo on sax. Both airy and earthy, it dances around the song's Latin-tinged arrangement: Que Pasa (original-Henderson solo)
I was long familiar with that take when I heard an alternate version on the remastered album – a stark, trio performance that seems to dig deeper into the song's Caribbean roots. I love Henderson's playing, but I can't imagine being without this version too… Que Pasa (Trio Version)
I'll close with something more old-school – electric guitar pioneer Charlie Christian with the Benny Goodman Sextet. Christian was a stunning soloist, but it's hard to find good examples of him really cutting loose (if you want to hear lots of Charlie and don't mind questionable sound quality, you should check out "After Hours" featuring live recordings from 1941 at Uptown House and Minton's Playhouse in Harlem). One of the great joys of the recent box set "The Genius of the Electric Guitar" – aside from its stellar sound – is hearing Christian solo on no less than eight versions of the Goodman original Breakfast Feud. Much like I did in our Junior Barnard post, I decided to cheat a little bit and string together four of these solos… You're welcome. Breakfast Feud-Christian Solos
Have to admit, these guys look (and sound) pretty cool, no matter what language they're singing in…