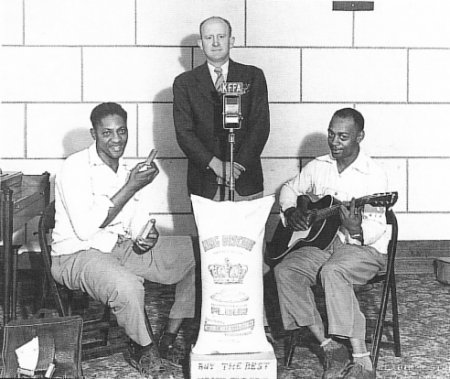 When well-established musicians join forces, it's not always for purely artistic reasons. Sometimes their managers arrange it as a promotional gimmick. Or the performers could be stuck in the same town as part of a package tour and start jamming together to kill a little time. Maybe they just like each other and use the project as a good excuse to hang out.
Not surprisingly, many of these one-time collaborations sound exactly as intended – "let's just roll tape, screw around a little bit and grab the good stuff." But a few stand the test of time and hold up well against either performer's best efforts.
From a creative standpoint, some of my favorite examples of great musical summits are in the blues category. Probably has a lot to do with the form's casual, communal spirit – not to mention the friendly competition of old-school "cutting contests" that helped many of these players hone their chops. The best ones always bring it, regardless of the setting.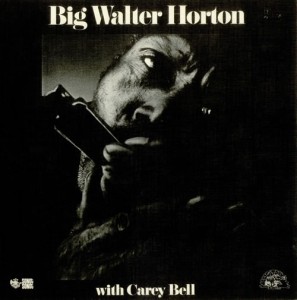 Big Walter Horton with Carey Bell: Although this 1972 release on the Alligator label is the only studio recording that featured harp giants Horton and Bell, they played many gigs together in Chicago's South Side clubs. The older Horton was a bona-fide blues legend, a former Muddy Waters sideman who reportedly gave a few lessons to Rice Miller (Sonny Boy II). "Carey is Walter's protégé," label head Bruce Iglauer pointed out in the liner notes, "and when they jam together in the blues bars, people refer to them as father and son." But they sound like peers and equals on this record, which captures an uncommon bond between two masters who know when to step up, and when to step aside… Required listening for hot-shot harp players who don't know the difference between a duel and a duet. Have Mercy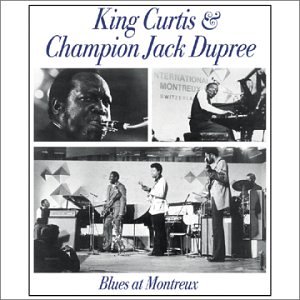 Champion Jack Dupree and King Curtis: The King of Soulful Sax came to the 1971 Montreux Jazz Festival as part of Aretha Franklin's backup band. Champion Jack was there to perform solo. Someone decided they should play together in an impromptu jam session that also featured funky guitarist Cornell Dupree (no relation), a veteran of Curtis' R&B band from the early '60s. A former boxer, Champion Jack brought the same pugilistic approach to the piano – so he didn't appear to be a good fit with more uptown players like Curtis and Dupree. But those two must have drawn on their own chitlin' circuit experiences as they turned the Montreux stage into a Louisiana roadhouse. It ended up being Curtis's final recording – three months later, he was stabbed to death by a junkie in front of his apartment in New York City. Get With It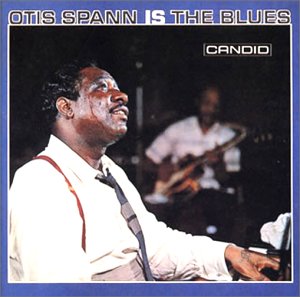 Otis Spann and Robert Lockwood Jr.: This isn't just a notable summit… The sessions that brought these two together in the winter of 1960 are among my favorite blues performances. Hearing Spann playing solo piano in a well-appointed NYC studio is a real treat – like downing a shot of fine, top-shelf whiskey. Adding Lockwood to the mix elevates it to Blues Nirvana. Spann, of course, lent his amazing chops to some of Muddy Waters' best recordings, and Lockwood learned how to play guitar from a guy named Robert Johnson (his stepfather). Capturing the two of them in such an intimate setting was sheer genius. For that, we can thank renowned writer and humanitarian Nat Hentoff, who recorded them for his own short-lived Candid label (mostly a jazz imprint). Take A Little Walk With Me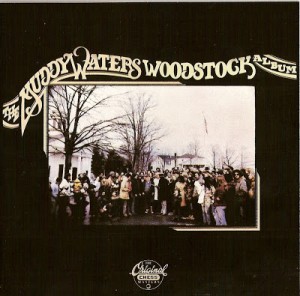 Muddy Waters and The Band: I'm probably stretching our "summit" concept here, because I'm really talking about two lineups. The only true collaboration between Muddy and The Band – from the latter's farewell performance on Thanksgiving Day, 1976 – was captured by Martin Scorsese for his documentary The Last Waltz (video below). Muddy stole the show, but maybe not the movie, which seemed fixated on guitarist Robbie Robertson's matinee-idol makeover. I'm more fixated on The Muddy Waters Woodstock Album, a '75 release that teamed Muddy with Levon Helm and Garth Hudson of The Band as well as harp maestro Paul Butterfield. Helm sounds like he'd been playing Chess sessions all his life (this was Muddy's last release for the label), Hudson tears it up on accordion, and Butter adds some jaw-dropping solos on the album's best songs. But once again, the real star is Muddy and that big, bad, beautiful voice. Why Are People Like That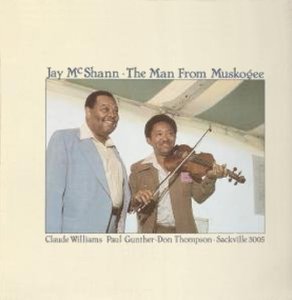 Jay McShann and Claude Williams: Pianist McShann practically invented the Kansas City Sound with his hard-driving big band in the Forties, which included a young cat named Charlier Parker on sax. Williams was a little-known jazz fiddler and guitarist who, like McShann, was an Okie from Muskogee who made a name for himself playing in Kansas City clubs (Williams backed Count Basie with rhythm guitar). Although the two shared many gigs over the years, their recorded output is limited to only a couple of out-of-print albums. Thankfully, their '72 collaboration, Man from Muskogee, is available as a digital download. Williams' fiddle playing is an absolute joy, steeped in the blues and swing traditions but sounding completely in the moment. And you can't lose with McShann pounding the keys and teasing every lyric. A roots music gem. Mary Ann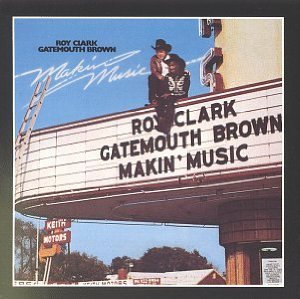 Clarence "Gatemouth" Brown and Roy Clark: Here's another genre-bending collaboration (and, unfortunately, it isn't available anywhere). Much like the Champion Jack-King Curtis pairing, this one doesn't look good on paper. Gatemouth's early recordings on the Peacock label are the motherlode for lovers of gritty, distorted blues guitar. Clark is a slick chicken picker who gained fame and fortune on the hit TV show Hee Haw. But they cover a lot of common ground on their '79 summit Makin' Music (mostly jump blues and swing). Clark sounds invigorated sparring with such a formidable partner. And Gate… well, he sounds like Gate – one of the most soulful, effortless and distinctive guitarists in any genre. Throw in Jim Keltner on drums, longtime Dylan accomplice Tony Garnier on bass, modern jazz great Airto Moreira on percussion… What's not to like? Caldonia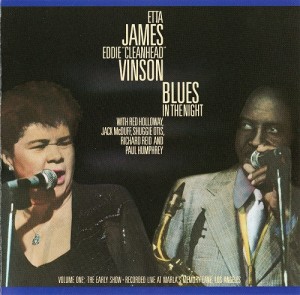 Etta James and Eddie "Cleanhead" Vinson: Both Etta and Eddie cut their teeth playing hard-grinding R&B. Although Eddie stayed that course through most of his career (with a few side trips into straight-ahead jazz), Etta began moving into a more pop-rock direction in the Seventies. But all of her more refined instincts went right out the window when she joined Cleanhead in '86 for a small-club show in L.A. We're talking nasty, down in the gutter blues – including some R-rated stuff that the older crowd ate up like $10 slabs of prime rib. Reminds me of Eddie's classic Kidney Stew, or Etta's raucous Roll With Me Henry… or a typical juke-joint set for either artist back in the Fifties. And that's a good thing indeed. Baby What You Want Me To Do
Muddy Waters and The Band, with Steady Rollin' Bob Margolin on second guitar and Butter on harp – from The Last Waltz:
Pieced-together footage of Gatemouth Brown and Roy Clark on Austin City Limits. Rough sound too, but well worth your time. Nice pedal steel by Cal Freeman…
Let's end on the mountaintop – Muddy, Otis Spann, Sonny Boy II, Lonnie Johnson, Victoria Spivey, Memphis Slim, Big Joe Williams, Willie Dixon, Matt Guitar Murphy… Live at the 1963 American Folk Blues Festival (the video basically ends at around 5 mins… lots of credits after that):
RIP Leonard Bertsch… the Mayor of Highland Square. You got about 10 more than you deserved, and we're very thankful for that.