December 10, 2011
More Holiday Music? You Shouldn't Have. Really.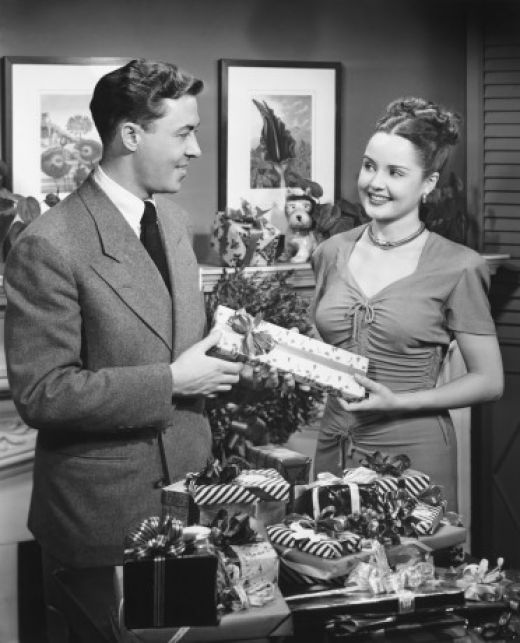 Hard to believe, but it's time for RCR's 3rd annual Holiday Song Roundup (for those of you who need to catch up, pour yourself a little nog and ride these yule logs: Vol. 1, Vol. 2).
I should warn you up front that if you're looking for the usual holiday-flavored confections by the likes of Michael Bolton, Susan Boyle and Sting (or Sphincter, as my bro-in-law calls him), you've come to the wrong place. We spend a lot of time at this site dissecting songs about drinking, cheating, murder and prison. We like our Christmas songs too – as long as they're a short walk from John Lee Hooker or Big Mama Thornton. Save Amy Grant for the in-laws (and don't get me started on that holly-jolly hairball Burle Ives).
We'll kick things off with the Guru of Hoodoo, Dr. John, and one of our favorite albums: "Dr. John Plays Mac Rebennack." This outing from 1981 (accompanied by a second album released in '83, "The Brightest Smile in Town") captured the only solo sessions Dr. John ever recorded on piano. We covered those sessions in this post but neglected to feature Mac's spirited take on Silent Night. It's a keeper – which is probably why it showed up on the initial release. By the way, RCR is looking forward to Dr. John's latest project, produced and recorded by nephew Dan at his Easy Eye Studio in Nashville. If their performance together at this year's Bonnaroo Music Festival was any indication, it should be another keeper. Silent Night/Dr. John
A lot of us aren't very merry this Christmas. Times are hard. Jobs are scarce. And if you've got a job, you're probably earning the same or less than you did a few years ago. Of course I'm speaking to those of you in the "99%" camp (I think we chased off our few 1% readers several posts ago). So if you don't have any cash to spend on gifties and just aren't in the mood for the usual holiday claptrap, you'll probably appreciate this hard-bitten alternative from The Staple Singers, released on the Stax label in 1970. "Too busy fighting wars, trying to make it to Mars…" Hey, times were tough back then too, but at least we had enough money in the federal budget to consider space travel! Who Took The Merry Out Of Christmas/The Staple Singers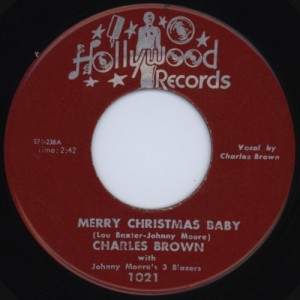 Am I the only one bothered by the fact that many of our most treasured holiday songs were recorded in the balmy surroundings of Los Angeles? Think about it… Bing Crosby probably played a round of golf and had a couple of cocktails by the pool before laying down White Christmas in an air-conditioned studio. L.A. also served as the backdrop for the holiday classic Merry Christmas Baby by Johnny Moore's Three Blazers, with the great Charles Brown on vocals and piano. Guitarist Moore tried several times to recreate the success of that number – even recruiting Brown soundalike Frankie Ervin for this blatant rip-off recorded in November '55 (just in time for the holiday season). Who cares? I'll take this over Michael Bublé's Christmas any time of year. Christmas Eve Baby/Johnny Moore's Three Blazers
Here's another gem from the West Coast – this one by R&B pianist, bandleader and arranger Lloyd Glenn. The former Texan played on T-Bone Walker's signature tune, Stormy Monday Blues, and contributed to some of B.B. King's best recordings from the '60s. Sleigh Ride appears on the B side of a '54 single on Hollywood Records. The A side? Merry Christmas Baby with Charles Brown. Which, of course, makes this little slab of vinyl essential for any desert-island jukebox (and required listening for all you holiday hipsters out there)… Sleigh Ride/Lloyd Glenn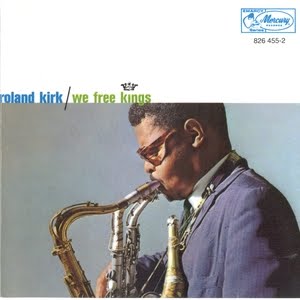 There's hip, and then there's ahead of your time, like Rahsaan Roland Kirk. The Columbus, Ohio, native stunned audiences in the '50s by playing several horns at once – often using some fairly unconventional techniques (nose flute?). And he eventually perfected a "circular breathing" method that enabled him to play a flurry of notes (or even a single note) for long stretches of time without having to take a breath. Gimmicks aside, Kirk was a bold player with a wide-ranging style – sometimes lyrical, often searching and "outside." You can hear it all in this stunning remake of an old Christmas favorite. Kind of gives new meaning to the phrase "star of wonder." We Free Kings/Rahsaan Roland Kirk
Here's a band that never registered on my "give a shit" meter… that is, until I came across this little Christmas cut-and-paste that also features fellow Canuck Sarah McLachlan. It didn't make me change my mind about the rest of the Barenaked Ladies catalog. But apparently the band had some fairly serious musical chops to go along with its reputation as the nudge-winking blowhards of the '90s. I'll give them 4 stars for coming up with this well-crafted and fairly swingin' version of two classic carols that should've been jammed together a long time ago. And we'll throw in another star for McLachlan, who typically spends the holidays ripping my guts out with that damn ASPCA commercial. God Rest Ye Merry Gentlemen/We Three Kings/Barenaked Ladies & Sarah McLachlan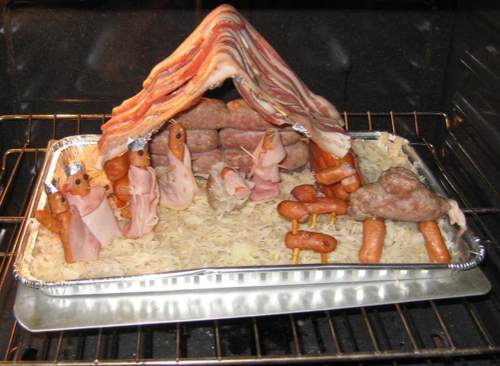 Big Jack Johnson (not to be confused with surfer-dude Jack Johnson or the famous boxer) was a master of the southern roadhouse blues tradition – that raw, earthy, greasy sound that found a home on the Fat Possum label in the early '90s. The guitarist and native of Lambert, Mississippi, teamed up with harp player Frank Frost and drummer Sam Carr in 1962 to form The Jelly Roll Kings (who also performed as The Nighthawks – not to be confused with the D.C.-based blues band). We featured the Frost standout My Back Scratcher in this post. Johnson eventually struck out on his own with his band the Oilers, and can be seen performing with Samuel L. Jackson in the movie Black Snake Moan. Johnson passed away in March, so consider this tune a holiday-flavored tribute to another fine bluesman who left us too soon: Jingle Bell Boogie/Big Jack Johnson
Any of you bother with New Year's resolutions? You know, drink less, exercise more, spend less time blogging, give up Twitter… I'm considering all of those, but I'll probably end up with another lame, vague promise to "be a better person." The fact is, I'm fairly boring without the occasional drink or fascinating nugget that I find online. And my gym doesn't have a bar or wifi, so I'm kind of screwed there. So I'll just hang on to the same vices that helped me fend off a nervous breakdown in 2011 and all the other years I've spent in semi-adulthood. Which brings us to our last number, by Otis Redding and Carla Thomas. "Baby let's make promises that we can keep…" Now there's a resolution that I can wrap my head around! New Year's Resolution/Otis Redding & Carla Thomas
Man, what a rough month… R.I.P., Hubert Sumlin (seen here with the Wolf)…
R.I.P., Howard Tate…
R.I.P., Dobie Gray…