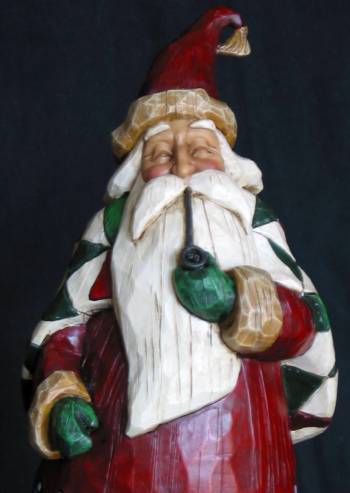 This has turned into a particularly somber holiday season… horrific for some, just plain dismal for those of us still dangling off the fiscal cliff. Can't say I've been in the mood to put together another list of our favorite yule tunes. But then I thought, no better time than the present to spread a little Christmas cheer – even if it's coming from a less-than-joyful source (I'm always looking for new ways to disappoint loved ones during the holidays).
We were watching White Christmas on TV the other night (I've never seen it all the way through) when my daughter pointed out that Bing Crosby was a big-time pothead who even argued for decriminalization of weed back in the Sixties. Apparently Crosby was turned on to God's Green Herb by one of his musical idols, Louis Armstrong, who also had the ultra-cool demeanor to go along with his love of ganja (a couple of traits that our younger readers would more easily recognize in artists like, say, Snoop Dog or Jack Johnson). Not sure what any of this has to do with the next song, other than I enjoyed listening to it – and watching White Christmas – with this little backstory in mind. 'Zat You, Santa Claus?/Louis Armstrong
Speaking of weed (one of the big stories of 2012, of course), my brother James had the great pleasure of meeting and jamming with mandolin virtuoso David Grisman some years ago. Trading solos with a legend is never easy, and even more challenging when you're getting a contact high from his wool sweater (for more on Grisman and the weed-growing industry in Athens, Ohio, check here). Once again, a sorry setup for the next tune – and this should be our last gratuitous reference to reefer. But it does make you wonder what goodies Santa is dragging around in that burlap sack (great way to make it through Customs too). Santa's Comin' to Town
Time for a Christmas song as pure as the fresh snow that should land in our town tonight after more than a nine-month hiatus (a new record… my snow-plowing buddies are pissed). Many of you traditionalists might prefer to hear your yuletide favorites performed by the Westminster Abbey Choir or the Ray Conniff Singers. Now I've got nothing against well-scrubbed British prepschoolers or the gently swingin' Conniff (another closet pothead??). But when it comes to white people performing songs we've heard a thousand times, it doesn't get any better than Ira and Charlie Louvin: It Came Upon a Midnight Clear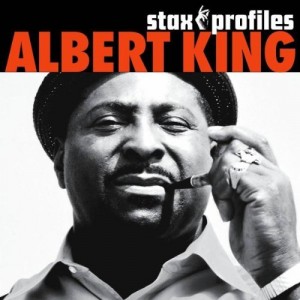 It took a while, but the great blues guitarist Albert King was finally inducted into the Rock and Roll Hall of Fame. The pipe-smoking powerhouse (note my use of restraint here) was a huge influence on a long list of modern-day blues and rock stringbenders – most noticeably, Jimi Hendrix and Stevie Ray Vaughan. My personal favorites are the soulful sides he cut in the '60s at Stax Records, backed by Booker T and the MGs. And "Live Wire/Blues Power" makes you wonder why any hippie noodler of the era would consider following him onstage at the Fillmore West. This next one may be a Christmas novelty song, but it's still Albert – and that's a beautiful thing any time of year. Santa Claus Wants Some Lovin'
Let's celebrate Christmas in Jamaica with the "Godfather of Rocksteady," Alton Ellis. Let the ganja references fly, right? Nah… too easy. I'll just simply point out that Ellis was a fixture at Kingston's Studio One, where he fell into the orbit of groundbreaking reggae producer Coxsone Dodd. He also came up with an original rhythm called "Mad Man" that eventually morphed into dancehall and other modern strains of Jamaican music. And, he apparently was a big fan of Christmas – in a rocksteady, Praise Jah sort of way. So if your idea of a yule log involves five wrapping papers and a fistful of chronic… Praise Jah, It's Christmas
Neo-soul singer Macy Gray hails from the mean streets of nearby Canton, which also gave us Boz Scaggs, Marilyn Manson, the O'Jays and a Christian rock band called Inhale Exhale (draw your own conclusions here). Gray has the distinction of being expelled from the very exclusive Western Reserve Academy in Hudson – a minor setback that eventually worked to her advantage when she scored both a Grammy and a hit album ("On How Life Is") that went triple platinum in the U.S… In your face, Bif and Lillian! Although her career's been sort of a mess since then, she had the good sense to record this slow-burning funk tune for a Christmas compilation benefiting the Special Olympics. Nice work for a good cause. What I Want for Christmas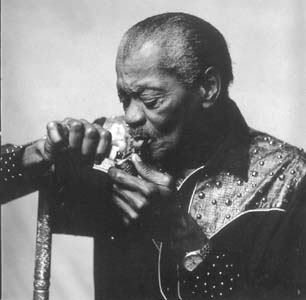 Looking for another Christmas song by a black, pipe-smoking blues guitarist who used to play drums? Glad to oblige. We covered Clarence "Gatemouth" Brown pretty well here, but I couldn't resist adding this slick little holiday tune, simply titled Christmas. Nothing special, other than that guitar – one of the most distinctive and satisfying sounds you can find in any form of American roots music. Christmas
Let's close with Mr. Skinny Legs (and all), Joe Tex, who sounds like he meant business on this gospel-flavored soul tune from '67. I should take it to heart, given my penchant for never being able to get her the perfect gift for Christmas. Then again, maybe this song offers up a great excuse… Baby, I'm all about treating you right every damn day of the year! I'll Make Everyday Christmas (For My Woman)
Someone must've been sampling Jamaica's finest when they came up with this remix of a song from the movie White Christmas – the first film released in the spectacular new brilliance, clarity and beauty of VistaVision!
Bing sez, check out our other holiday song samplers: 2011, 2010, 2009.