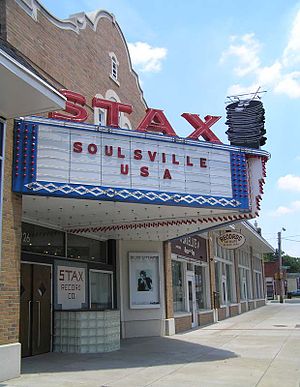 Is there a more perfect hybrid in American music than Memphis Soul? Give me a hard-driving rhythm section, throw in some screaming horns and a sanctified gospel singer, add some tasty blues guitar and country-flavored lyrics about love gone bad… I'm as happy as a deranged loner at a Texas gun show.
Welcome to another installment of our somewhat random playlists. All of them borrow heavily from my personal collection. More important, all of them have been extensively tested by alcohol-fueled focus groups and proven effective – mainly in helping me come up with a last-ditch theme I can follow when all else fails.
I'll confess this one is near/dear to me. I love all forms of soul (Philly, Motown, Muscle Shoals, hard, soft, neo, retro, etc. etc.), but I'm especially partial to the sound of Memphis – a "melting pot" in the best sense of the phrase.
With rockabilly, Memphis-based musicians turned up the heat on post-war blues, country and hillbilly music, threw in a few more spices, and then served it up to thousands of unsuspecting customers – basically teenagers looking for a bold new sound. The kids couldn't resist… They were as helpless as a voice of reason at a Tea Party convention (sorry, bad week for reason… that's my last analogy, I promise). Memphis soul stirred the pot with gospel, rock and jump blues. Same sense of urgency, same result. And, unlike their Motown counterparts, Memphis players didn't hold back on the spices.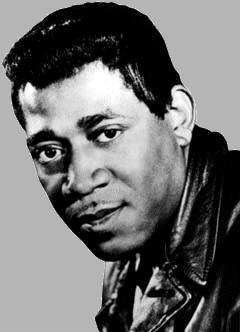 Take James Carr, for example… The gospel and blues influences seemed to pour out of Carr and the musicians who backed him, including session guitarist Reggie Young, who recorded for the legendary Sam Phillips and later anchored the house band at Chips Moman's American Studio. Carr's best performances define deep southern soul – honest, intense, emotional, almost overwhelming. Don't get me wrong… I love my Motown. But you won't find anything in the label's catalog as powerful and harrowing as this tune, recorded for Memphis' Goldwax Records in 1966. Forgetting You
If Memphis had a version of Motown, it was Hi Records. The label's producer and former recording artist Willie Mitchell wasn't afraid to bring in a string section to sweeten up the sound of incredible singers like Al Green. More important, he knew how to use them (then again, I'm not even sure the marching band at my Catholic high school could screw up a voice like Green's). Mitchell also benefited from one of the best session bands in the business, featuring the three Hodges brothers – "Teenie" (guitar), Charles (organ) and Leroy (bass). One of my favorite (and more overlooked) Hi artists was Syl Johnson, who came to Memphis via Chicago where he played with blues legends like Magic Sam and Jimmy Reed. Mitchell brought out his soulful side on this tune from '72. Anyway the Wind Blows
As long as we're stuck on Hi, I'll single out another favorite, Ann Peebles. She didn't have the power of Etta James or the majesty of Aretha, but Peebles could lay you flat out with a slow-boiling intensity on soul masterpieces like I Can't Stand the Rain, which John Lennon once referred to as "the best song ever." Although the 66-year-old native of St. Louis had been performing in recent years, she's now recovering from a mild stroke (music writer Roger Friedman spotted her at the Memphis Charitable Foundation's Blues Ball earlier this year and noted that she "looked like a million bucks and is doing very well"). Here's hoping for a full recovery and an eventual return to the stage. I Pity The Fool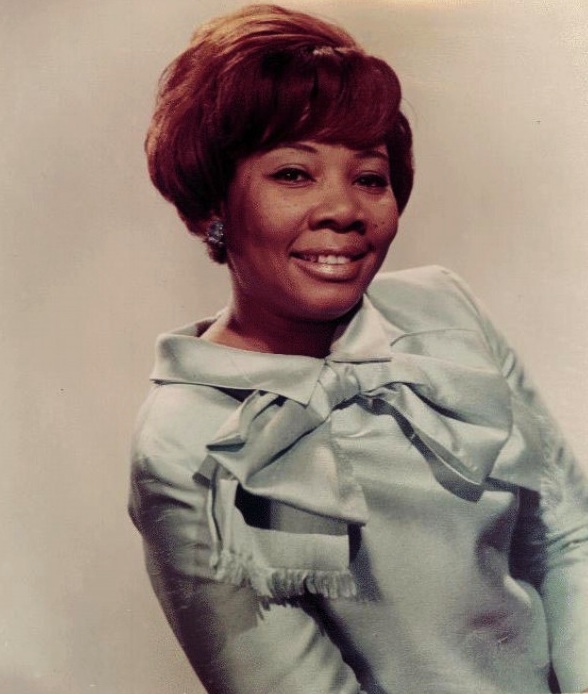 Now let's head over to the mac-daddy of Memphis labels, Stax (and its subsidiaries, including Volt) – home to Otis Redding, Sam & Dave, Booker T & the MGs, Carla Thomas, Johnnie Taylor, Albert King… But those artists are just part of the story. One of the great pleasures of the Stax-Volt catalog is its amazing depth. If your lucky enough to own The Complete Stax-Volt Singles: 1959-1968 (or have a generous friend who owns it), you'll appreciate the time-sucking powers of this 9-disc set. That's where I found out about a couple of lesser-known artists, Mable John (right) and Ruby Johnson. Mable has one of the more unique voices in soul music, combining roadhouse grit with churchy conviction – which seems about right for a former Raelette and current minister (her noble presence is of the many reasons to watch the excellent documentary 20 Feet from Stardom). Here's a killer cut from 1968: Able Mable
As I pointed out in this post, Ruby Johnson recorded some first-rate soul for Stax-Volt (including the minor hit I'll Run Your Hurt Away) but never really caught on and left the music business for good in 1974. She eventually ran a federal program called Foster Grandparents, which helped handicapped children connect with the elderly. And, under the category of "had to share," she's the only African American soul singer I'm aware of who practiced Judaism. I highly recommend a 20-song collection (shown below) of her best stuff on Stax-Volt, including this shvitzy little number from 1967… Come To Me My Darling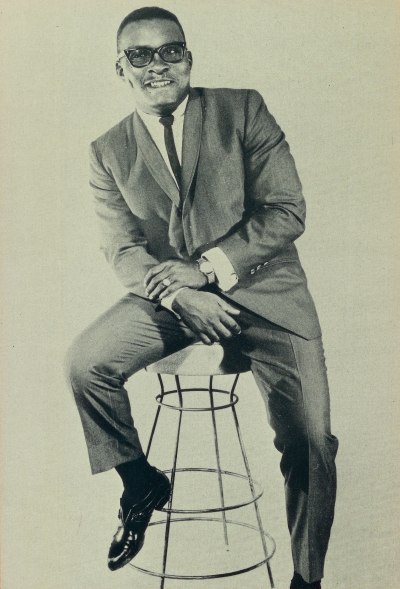 Fans of deep southern soul should be familiar with O.V. Wright, a former gospel singer who also worked with Hi producer Willie Mitchell. Wright sang with the same hair-raising intensity as his onetime labelmate on Goldwax, James Carr (both were discovered by songwriter and manager Roosevelt Jamison). And, like Carr, Wright struggled with a number of demons throughout his brief career – Carr suffered from a bipolar disorder; Wright's problems were more self-inflicted (drugs and alcohol). The latter died in 1980 at the young age of 41. As Robert Cray pointed out in an interview with Juke Blues Magazine, "I have a lot of favorite singers, but O.V. Wright is at the top of my list because for me he's one that really brings the gospel thing into rhythm and blues to make it that soul thing." Or, as O.V. himself once said, "Soul is church. Just changing 'Jesus' to 'baby.' That's all it is." I'd Rather Be Blind, Crippled and Crazy
He did the Double Bump, the Push and Pull, the Funky Chicken, the Funky Penguin, The Funky Robot… and he still found time to Walk the Dog. He also did more than any other artist to promote the Memphis Sound – first, as a popular DJ for the self-proclaimed "mother station of the Negroes," WDIA; and later, as the man who helped put the funk in Stax. Jokey titles aside, Rufus Thomas' dancefloor-ready singles are the real deal… not surprising given that he was backed by some truly funky musicians (usually, either Booker T & the MGs or The Bar-Kays). Slap on The Very Best of Rufus Thomas at your next barbecue and watch the sauce fly. Sister's Got A Boyfriend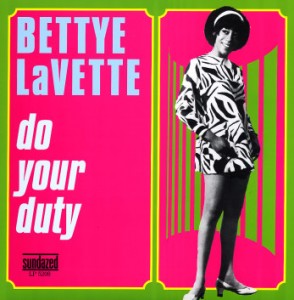 By now you probably know I can't get enough of Bettye LaVette. Her recent recordings are the best examples of what I'd call "music for adults" – not the stodgy, over-produced shit your boss probably listens to, but music made by people with a lot of hard-earned life experiences under their collective belt. Lived-in music… an alien concept to your garden-variety pop poseur. LaVette certainly was raised right – grew up in Detroit, recorded her first single when she was 16, toured with Otis Redding, joined the James Brown Revue. Here's a tune she recorded in 1970 with the fabled Memphis session group known as the Dixie Flyers (with local iconoclast Jim Dickinson on keyboards). Do Your Duty
One of the best moments in Wattstax – the documentary about the 1972 Stax-packed music festival in L.A. commemorating the 7th anniversary of the Watts riots – came right at the start, with the gospel-fueled funk of the Rance Allen Group.
Memphis Soul is alive and kickin' with The Bo-Keys (featuring guest singer Otis Clay). Check here for tour dates and more info on the hardest-working soul band in the south.